The Best Unlimited Data Plan for 2023
Enjoy limitless streaming and browsing without worrying about overage charges.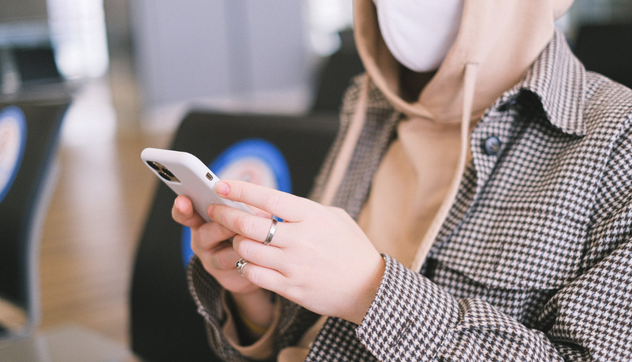 An unlimited data plan allows you to stream media, browse social networks, and automatically back up images without fear of additional carrier fees. Unlimited plans come in handy if they often travel or share a plan with other family members.
With all the unlimited mobile data plans available, it's easy to get confused. Choosing a data plan can be difficult due to the numerous offers and fine print.
The good news is that you're not alone. Today, we'll go through the specifics of each plan to help you make a more informed selection. If you're wondering if these new plans are a good value, our review is just further down this page.
How We Picked
Usage

Knowing how much data you require each month can tell you a lot about whether or not an unlimited plan is right for you. It is crucial since many carriers base their plans on this amount, preventing you from paying for more data than you actually use.

Networks

You must be aware of the extent to which the provider's network is covered. Make sure the coverage is as extensive as you require, with the most optimal speed. This suggests that you are not limited to locations where a reliable signal is available.

Speed of Data and Connection

Data speed is the amount of data and information that can be carried over the internet at any moment on a single connection. This is significant for customers because data speed influences the types of internet usage available.

Cost-Effectiveness

Nobody enjoys overspending. But opting hurriedly for a cheap unlimited data plan without thinking about the quality increases the likelihood of needing another short-term purchase. Always seek an affordable data package on which you can rely.
Who This Is For
Whether an Apple devotee or a seasoned Android fan, you'll need a solid unlimited data plan to get the most out of your device. An unlimited data package might be a good option if you don't have Wi-Fi at home. Sometimes, the cost is cheaper than what you would pay a local internet service provider! An unlimited data plan may be something to think about for frequent travelers. You can't predict whether or not you'll have Wi-Fi when you travel. Additionally, both public transportation and hotel Wi-Fi are frequently unstable. Whether you're trying to get, some work done or pass the time during the commute by streaming your favorite TV program, having an unlimited data plan will assure you that you'll always be able to access the internet.
Do I need unlimited data?
First, you should be aware that most "unlimited" data plans are not actually limitless. You can utilize an infinite amount of data, but the data speeds—and occasionally even the video quality—are constrained. Because there isn't a restriction on how much data you can use, carriers can term the plans "unlimited." They are limiting your data differently, though. The amount of data you may reasonably consume is unquestionably limited by slowing down your data when you cross a certain threshold.
Although it might seem like a no-brainer, many individuals are unaware of how much data they consume. US cellular providers claim that the typical consumer consumes less than 6 GB of monthly data. Why is that crucial? As was already stated, "unlimited" data plans frequently feature use limits for high-speed data. The typical cap is 20 to 25 GB, which is far more than the average user consumes. You're paying for more than you need, even though you're probably not going to reach the maximum. Thankfully, tracking your data consumption is simple with iPhones and Android smartphones. Both systems provide capabilities for monitoring and lowering data use. Knowing how much data you use is the most crucial thing you can do to determine whether you need an unlimited plan.
How much data does the average person use?
The typical smartphone user uses between 2 and 3 GB of data monthly. This includes e-mail, web surfing, and music streaming on occasion. If you don't use your smartphone for work and only use Wi-Fi for video streaming, this is most likely an accurate estimate of how much data you consume. We typically overestimate how much data we use. For instance, 35 hours of music on Pandora require a little under 1 GB of streaming data. You can estimate your average monthly data consumption by reviewing your previous invoices. That will consider both your behaviors and your family's habits.
If your usage is more regular, a 3–4 GB plan will provide adequate bandwidth for your phone. These plans save you money by roughly 30% compared to an unlimited plan of the same value. One research claims that unless you use more than 10 GB per month, the savings of an unlimited plan won't be noticeable. Of course, you must account for everyone's data use in a family of four. Every month, a household of four uses roughly 12 GB of data. That may be sufficient to justify the unlimited plan.
What is an unlimited data plan?
A data plan is a feature of your phone plan that allows you to connect anywhere your mobile service provider's towers are located. Anywhere you go, using your smartphone or another mobile device, you may access the internet thanks to connectivity and your data plan. A data plan allows you to connect to a cellular data network. An unlimited data plan gives you precisely what the name implies: no restrictions on how much data you may use. You can use as little or as much data as you choose without worrying about going over your allotted amount and paying more each month.
Why You Should Trust Us
When looking for a product, it may take time to find something trustworthy, functional, and economical all at once. It could take a lot of effort to choose the ideal one. Currently, the market provides a variety of unlimited data plans. Then, we sift through customer reviews of well-known best-sellers to give you the most reliable products. The result is a comprehensive analysis that you can use to choose the best unlimited data plan for you.
How We Picked
There are various crucial and intriguing factors to consider when selecting an unlimited data package. Here are some significant factors to bear in mind when purchasing an unlimited data plan:
Usage
You may check your mobile phone bill to view your monthly data consumption to see how much data you use on your phone each month and how you use it. Whether you receive electronic or paper accounts, examine the last three to six months' worth of cell phone bills to determine the average number of gigabytes you use each month. This should be a realistic reflection of your routines and a predictor of future uses.
Networks
Not all mobile service providers have excellent coverage throughout the region. Check out the coverage maps provided by the provider or read the cell phone coverage guide to choose which mobile phone service will offer you the finest coverage so that you don't have to wait for bars to arrive.
Add-Ons
If getting a flagship gadget on the cheap is crucial to you, most of the larger prepaid carriers, for instance, could offer bargains on handsets in addition to their unlimited data plans. Contrastingly, smaller prepaid carriers prefer not to provide device discounts in favor of reduced monthly prices and flexible "bring your own device" choices. There are also other add-ons available, like Netflix, Apple Music, Disney+, and other subscriptions that you may include in your plan.
Subscription or one-time payment
Subscription billing is preferred by most customers because it allows them to select the plan that best meets their needs. If the service exceeds their expectations, they can upgrade, downgrade, or cancel their membership. A one-time payment could be less expensive, but many would find it prohibitive due to the high entrance fee. A monthly subscription allows consumers to enjoy the service by making easy monthly payments. Regardless of your decision, be sure it meets your needs and financial capacity.
Speed of Data (especially after a period of time)
Some internet service providers set a limit on how much data a customer may use in a given month. This limit is frequently referred to as a "data cap." The internet service provider will track the monthly internet data usage and may impose penalties, throttle service, or even terminate access. Your preferred online activity will affect how frequently you encounter these limitations. Sending e-mails uses much less bandwidth than downloading video games or binge-watching TV shows. Even browsing might add up if you have a large household that uses the internet regularly.
Connection speed
The importance of your location will be a determining factor for connection speed. If you're interested in a 5G plan, you should look into coverage at the major carrier websites since you could only be covered if you reside in a large city. Speed-wise, the cheaper the plan, the more likely it will be slowed down during heavy traffic.
For working remotely, we advise a minimum download speed of 50 to 100 Mbps and, if you want to transfer large files to the internet, a minimum upload speed of 10 Mbps. You'll be fine with at least 50 Mbps if you're the only one working from home and not doing any tasks that require you to upload huge files, such as broadcasting on YouTube, participating in video conferences, or sending graphic designs to customers. However, you'll want to add additional speed as soon as you add more people and internet-connected devices to your network. 
Video/streaming speed
Is it included in the plan, or will quality be reduced to save bandwidth? You could be pleasantly delighted to discover that your plan also covers discounted or free streaming video services, but you should carefully review the terms. Frequently, there is a limited-time deal that, if you don't cancel, will be added to your monthly phone bill. Others are standard, generally on the more costly plans. Even in those circumstances, you should study the terms because some providers require a minimum number of lines. The subscription being given could only be for a more limited version, such as SD quality on a single screen per account.
Reliability
A wireless network's quality and dependability cannot be rated with a single letter. Coverage and performance typically vary significantly by area. They also develop over time. However, it seems reasonable that consumers would be less interested in extremely fast download speeds if the coverage is patchy. After all, a more prominent focus should be placed on consistently outstanding performance in the areas where most people live, work, and travel.
Price vs quality
Take into account the price you are willing to spend. While providing yourself with the best products is important, you must also budget money for them. Shopping without any financial constraints is not a good idea. Your choice of an unlimited data plan will be wasteful if you merely require a regular quantity of data. Thus, before making a purchase, read the tiny print and ensure it is precisely what you need; otherwise, you may spend a lot of money for little return.
Data limits
Internet service companies impose restrictions on their plans called data caps. These are in place to stop those who use the internet excessively from hogging it and slowing down everyone else's internet connection. The repercussions for exceeding the data cap will also differ from business to business. Paying an overage fee is the most typical penalty for exceeding data limits. This also varies, but a good rule of thumb is to budget at least 10% of your monthly contract for each additional GB you consume.
You may stream video at any resolution you want using your smartphone and home Wi-Fi. Video streaming via cellular data using a data plan is a different matter. There are a few exceptions, but almost every phone plan restricts streaming video to 480p resolution. Some plans support higher-quality streaming, but you must often enable it in your account to use it. If you have this choice and decide to use it, be aware that streaming video can use more of your monthly allocation of "premium data."
Data "Abuse" loophole
The privacy policy is a further clause in your contract that you should be aware of. Some carriers sell anonymized user data to outside marketers to deliver more relevant adverts, which is unacceptable yet rampant behavior. It's a good thing that you have the option to reject these programs. To do this, adhere to the provider's privacy page instructions. That won't stop the countless other websites and services you use from selling your information, but at least it removes one potential source of concern.
Care and maintenance
How to get the best plan for you
The finest unlimited data plans can provide you peace of mind, whether you're searching for the ideal restaurant while traveling or skimming through the headlines on the train to work. If you keep one on your phone, you'll never be caught off guard. However, you shouldn't just choose the first unlimited data plan you come across because there are many crucial considerations, including the contract duration, value for money, 5G compatibility, and if the pricing includes any extras.
After determining which network is ideal for you, the next step is to assess how much data you use—which may be much more than you imagined if you haven't checked that information in months. While your carrier's website will tell you the amount that counts for billing reasons, Android and iOS provide estimates of your current data consumption that might be useful if you're trying to figure out which of your applications sucks up the most data. The next step is to estimate how much that amount will increase in a year and determine which plans will adequately cover that increase.
But first, you must decide what unlimited data you'll purchase. While offering premium tiers or paid add-ons that eliminate some of those restrictions, all carriers, their sub-brands, and resellers have set limitations on things including priority data, hotspot use, and streaming video. Theoretically, you don't need to calculate the call and text limits because all postpaid plans from the leading carriers offer unlimited talking and texting. If you're prepared to adhere to certain restrictions, a decreasing number of prepaid and resold services provide lower costs. As with data consumption, looking at your statement is the best way to determine your texting and calling habits.
Be on the lookout for tricks or loopholes companies use to get more money from you
Be cautious of hidden charges! Not all data plans are straightforward. Many have hidden details, particularly the less expensive ones. Always read the contract and beware of providers' tactics to increase your bill. Before signing the mobile phone contract, please read it thoroughly, paying particular attention to the information even though it's written in small type; often, the details are pretty important. In the agreement, look for enactment costs, contractually permitted charges and overage charges.
How to use a data plan
You may purchase data plans to access and use the internet. It's similar to mobile phone minutes. Any device that can access the internet may use data plans, which apply to anything you do online. Everything you read, view, download, or upload online is data. This includes your emails, photos, files, music, movies, and video games. Data is everything that has a unit of measurement (KB, MB, GB, etc.) next to it.
A data plan is so named because it provides data transfer over an IP network and, eventually, connectivity to the internet. This is in contrast to the standard GSM service, which only allows for the transmission of voice and short texts. A data plan may be used for various purposes, like mobile access to your email and social networking accounts, exchanging text and multimedia files from any location, using cloud computing, playing online games, streaming music and movies, and other tasks that call for an online connection.
Data usage
Although investing in an unlimited data package may be tempting, chances are you won't need it and will end up overpaying. It's effortless to overestimate how much data you use, and even if you feel compelled to overpay "just in case," several methods can be used to reduce your data consumption. You could set your device to use WiFi only at home or work or limit background data usage. The first step in choosing the best plan is assessing how much data you require. Examining the data settings on your phone will give you an idea of this.