The Best Tripod for 2023
Capture more breathtaking landscapes, pictures and videos in 2022.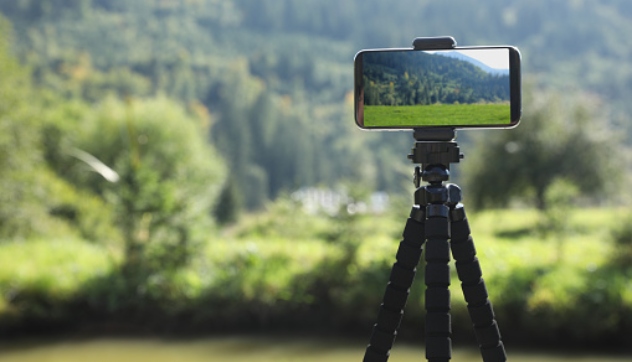 Every photographer or videographer wants to capture the best moment of every shoot they are taking. That's why you see them with expensive cameras and other expensive gadgets. One of the gadgets that aid a camera owner to capture picturesque moments is a tripod.
A camera tripod is an important piece for every photographer, videographer, or camera hobbyist that loves to get the best angle of your target. People use camera tripods to stabilize their shots – no staggering. Tripods make it possible for you to shoot perfectly well in low-light conditions. Tripods are cool and they enhance creativity.
There are many tripods with special features for special occasions. Don't worry, we have compiled a list that will guarantee you an easy and worthy pick.
How We Picked
Stability

Tripod provides good stability for your camera against external forces that may disrupt a perfect shot. We looked at tripods that stand perfectly on every type of platform they are and put them together for you.


Ease of set up

Tripods are good but you must know how to set them up to capture those impossible angles that you can't capture without a tripod. The best tripods are those that are easy to use. They must not be too stiff or loose.



Special features

Some tripods come with accessories that will make them easy to set up and operate. Level, multiple heads, and a quick-release plate are parts of the special features that come with some tripods.



Price

The thing you should know is that high-quality and cost-effective tripods are expensive. This doesn't mean that all expensive tripods are top-notch. We have carefully selected tripods that are 100% worth their prices.


Our Top Picks
Best Pick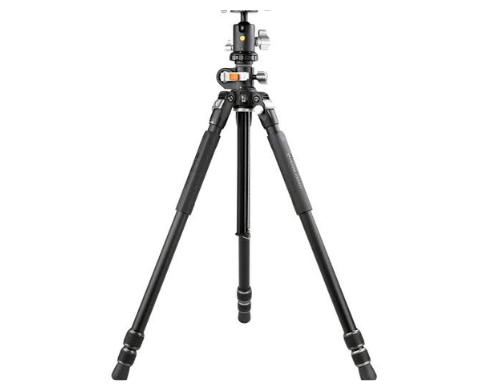 Sturdy and stable.
This choice is the best overall and offers tons of benefits.
Vanguard VEO3+263AB Tripod is an innovative Multi-Angle Central Column (MACC) system. It provides comfort and has the ability to shoot Pulitzer-worthy pictures. It is easy and smooth to work with. It is a great option for both professionals and non-professionals.

Runner Up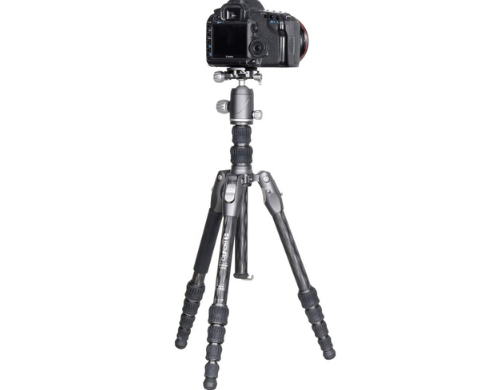 Compact and efficient.
With its awesome lightness, your camera will rock well with it.
Benro Rhino Carbon Fiber Tripod is widely known and purchased for its lightness among other cool features. Despite its lightness, it is highly stable in any place it stands. This lightweight tripod is portable and you can move from place to place with ease. It is also highly suited for use in a studio setting or outdoors.

Most Cost-Effective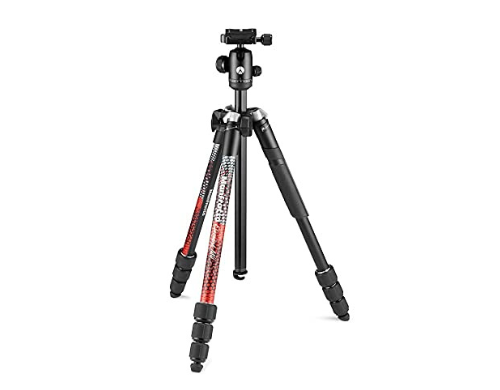 Beautifully designed.
It is an amazing tripod that promises 100% stability wherever you mount it.

Manfrotto Element II is affordable and light. It features a twist-locked stand that makes it stand firm in any situation. Element II is a sleek, high-quality tripod. It is a favorite among professionals and those who take photography as a hobby.

Everything We Recommend
Best Pick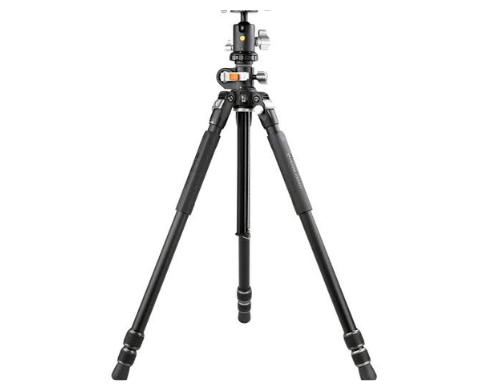 Sturdy and stable.
$249.99
Runner Up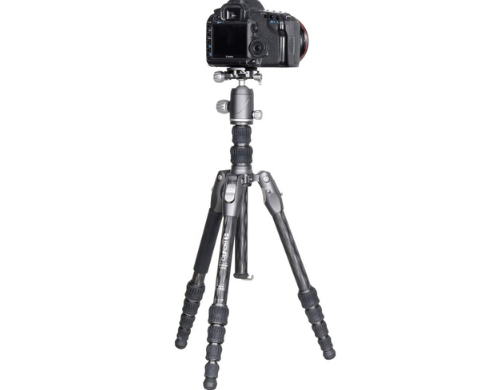 Compact and efficient.
$198.67
Most Cost-Effective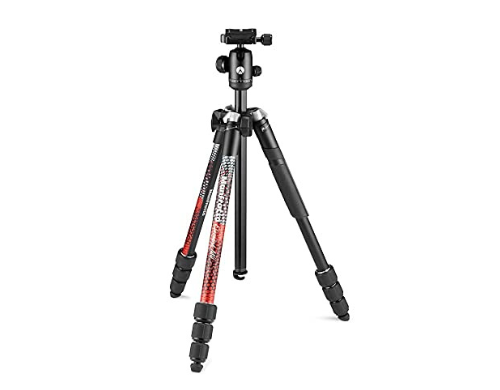 Beautifully designed.
$124.08
Who This Is For
Tripods are used in different fields. They are used in engineering, photography/videography, and even in the military. In these fields, tripods are used to achieve one thing — stability. In this article, we will be looking at tripods from the photography or videography angle. Tripods are recommended for anybody that wants better stability when shooting. Tripods are cool for any photographer or videographer that loves comfort while working.
Do I really need a tripod?
Tripod gives you more benefits apart from stability. When you snap pictures with tripods, the pictures are much more natural and professional. You can use a tripod to take awesome selfies. With a tripod, you can set your camera at the right angle and take a shot comfortably.
People face some difficulties while taking photos at night. Most people end up with blurry pictures. You can eliminate all these worries with a tripod. Tripod will allow you to capture beautiful moments at night or in a low-light situation. Also, you take clear pictures with a tripod. Cameras react to the tiniest movement which means if you tilt your hand a little while taking a shot, you may get a blurry picture. Use a tripod and take dazzling pictures.
There are many more benefits that will trigger you to buy a tripod.
Monopod vs tripod
"Monopod vs Tripod" is one of the most debated topics ever in photography. These two gadgets are essential when it comes to shooting professional pictures. Monopods and tripods provide more support than shooting handheld alone.
A monopod is a camera support gadget with a single leg. A monopod offers you good stability that is more significant than what you experience when holding your camera with your hand. Instead of holding or carrying your camera for a long period, a monopod can relieve you of such strenuous activity. Tripod, on the other hand, is a support device with three legs. It features extendable legs and twist locks that make it stand gallantly on any platform.
Tripods are more stable than monopods. Yes, a monopod will stabilize your camera but not as excellent as tripods. Tripods are designed in a way that you can place your camera on them and walk away. You would have seen this in movies where someone places a camera on a tripod and joins his clique for group pictures.
Monopods aren't heavy, unlike tripods. Tripods are three times heavier than monopods. Monopods are easy to carry and adjust while shooting. They don't occupy much space. Tripods are banned in some locations due to their large size and they can cause accidents in a crowded venue. A monopod can be situated between your feet without causing harm to anyone and you do your thing.
Tripods are cool for landscape photography, long-exposure photography, portrait photography, wildlife photography that requires waiting, macro photography, and low light conditions. Monopods are great for sports photography and wildlife photography which requires steady movements.
Why You Should Trust Us
There are many fanciful tripods out there that you can lay your hands on. Some are actually lesser in quality and you may end up not getting the desired pictures you have always wanted. To give you the best of the best, we discovered high-quality tripods that are highly stable and durable. Below, you will discover how we evaluated and picked these four highlighted tripods.
How We Picked
What people say about products matters. That's why we considered professional opinions and previous user experience with many tripods. Professional opinions from photographers and videographers that love using tripods guided us in picking these four tripods on our list. We checked previous user experience and reviews and made sure we got the best tripods in 2022.
We looked at the quality and the build of the tripods and made sure they are precise and excellent. These tripods are easy to move around despite their sturdy designs. They are also sleek. Stability is the top priority of every tripod. We didn't look out only for stable tripods but for the best ones you can find out there. They are excellent on smooth and rough surfaces. These tripods are easy to set up. You can extend and contract the legs comfortably.
They are not too big so they can fit in car trunks easily. These tripods are top-notch and affordable. They are sleek and cool to work with. There is nothing cool like working with a tripod that is beautifully designed. Some tripods also come with freebies such as bags, attachments, and hooks.
Care and Maintenance
How to clean – what cleaning agents to use and which to avoid
It is good to clean your tripod. Start cleaning by disassembling your tripod. Make sure you remember how you remove the parts and where you removed them from. Fill up your sink with water mixed with dish soap. Yes, use dish soap always — any brand you like. The dish soap acts softly on tripods just like they do on a dish and they remove stains easily. You can use a toothbrush or a microfiber cloth to cleanse it. Rinse and dry each part thoroughly. Then, assemble and your tripod is ready to support your gadget as it always does.
How and where to store when not in use 
You can store your tripod in a bag and put it in a dry place. Make sure you place it carefully and well-balanced so that it won't fall off and get damaged.