The Best Trackballs for 2023
A good trackball will ensure a pain-free computing experience.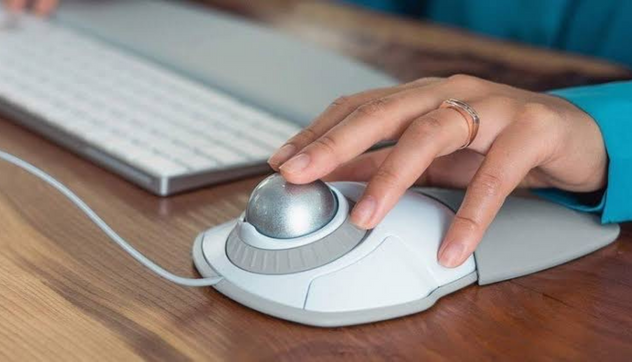 Productivity can become a myth when you don't have the right tools to achieve it. We, however, undermine the essential tools that can improve our workforce, which is the same as a trackball. In this day and age, almost every individual makes use of a computer or a laptop to get their work done. However, with a malfunctioning trackball, we start to lag and find it difficult to achieve our daily tasks. Today, we are reviewing the best and most affordable trackballs for you.
How We Picked
Type of Ball and Buttons

The type of ball and buttons vary from brand to brand; however, it is critical to look out for it if you are dealing with carpal tunnel syndrome, as it can affect your work while using the trackball.


Comfortability

When buying a trackball, it must be comfortable, as any discomfort directly affects
the wrist or fingers, which could make it difficult to carry on with work or affect your productivity.


Battery Life

It is vital to know how great the battery life of your trackball is. So you don't have to worry about constantly charging it or about it going off while you're working.


Price

Splurging on a trackball that is constantly jerky or difficult to click seems ridiculous.

Our Top Picks
Best Pick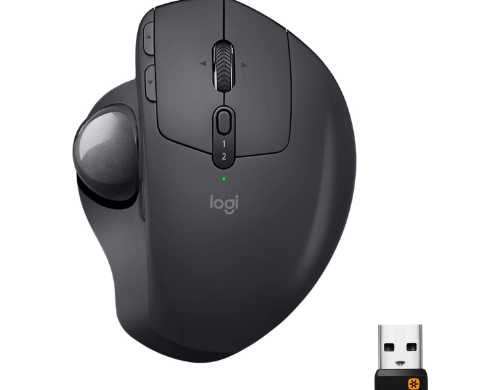 With easy switching and navigation between two computers, this trackball helps you power through your workflow.
Logitech MX Ergo has an ergonomically sculpted design with a pivot function. It supports precision function, which allows individuals with tremors to use it for detailed or professional work. The battery can hold a charge for a long time. It also offers the ability to switch between two different outputs (2.4 GHz or Bluetooth).
Logitech MX ERGO is a well-built trackball that makes it comfortable for the wrist with its optional ergonomic tilt


Runner Up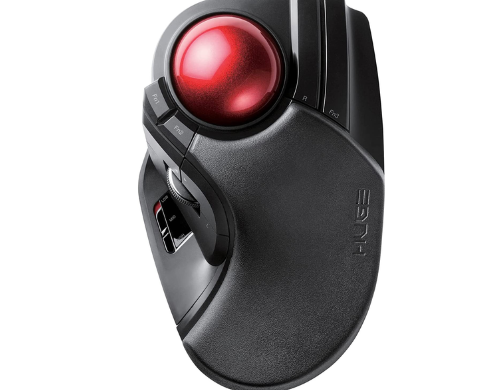 This is a very good, stationary trackball mouse with an ergonomic, right-handed shape
Elecom Huge is a huge trackball, as the name implies. With its built-in wrist rest, it does a good job of relieving stress on your wrist, which makes working with it comfortable. It also has a reliable wireless connection. The trackball has eight programmable button features that are easy to set up.
Elecom Huge is a large trackball with four sticky pads at the bottom to help it stay in place


Most cost-effective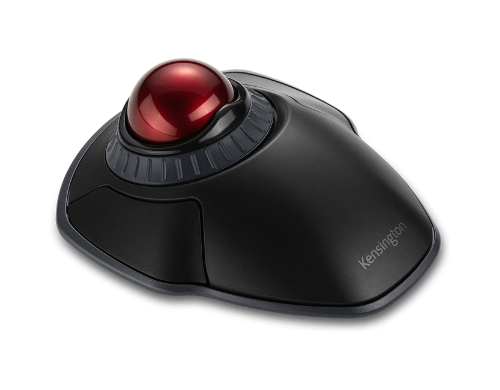 With a centered-ball design, the Kensington Orbit Wireless Mobile Trackball provides a precise, portable, and adaptable experience.
Kensington Orbit Wireless is an ambidextrous trackball that gives room for usage by right-handed and left-handed individuals. You don't have to worry about getting used to it, as it is almost the same design as the traditional mouse. It comes with a scroll ring, which also performs equally well as a scroll wheel. It is also suitable for light gaming.
Kensington Orbit Wireless is a portable trackball that fits the hand well. It has a smooth rotation and is easy to adapt to.
Everything We Recommend
Best Pick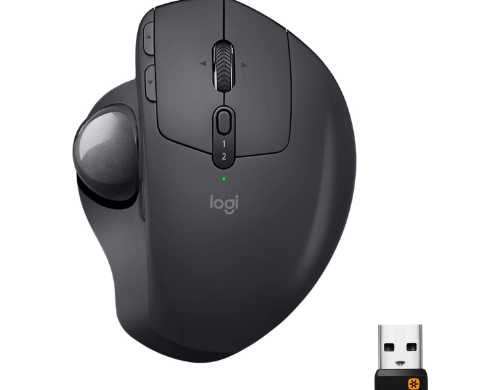 With easy switching and navigation between two computers, this trackball helps you power through your workflow.
$78.44
Runner Up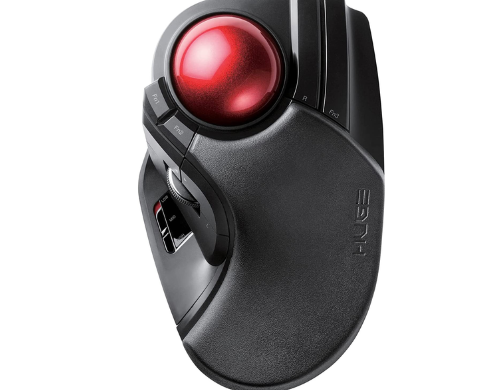 This is a very good, stationary trackball mouse with an ergonomic, right-handed shape
$59.99
Most cost-effective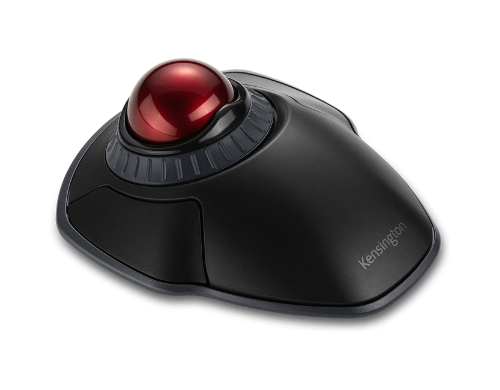 With a centered-ball design, the Kensington Orbit Wireless Mobile Trackball provides a precise, portable, and adaptable experience.
$52.86
Who This Is For
The product advertised here is for anyone who needs a quality trackball for professional work or casual surfing.
Trackball vs. mouse vs vertical mouse
Trackballs may be difficult to use at first due to their learning curve, but once mastered, they are more convenient and improve productivity due to their programmable, versatile functions. Trackballs do not support arm and shoulder functions, unlike their counterparts.
They are also known for their versatile shape and design. While some of them are thumb-operated, others are finger-operated, which makes them ambidextrous. Trackballs, on the other hand, maybe heavy or large at times, but they take up little to no desk space and are less likely to jiggle around on your desk due to their weight.
The mouse is typically symmetrical and ergonomic, making it easier to use comfortably and ambidextrously. The mouse usually has a basic layout; left-click, right-click, scroll, and middle-click functions. They usually take up a lot of desk space because you have to move your sensor across your desk surface to get the most out of it. With a mouse, palm grips are usually more possible because they fit the contours of your hands.
Vertical mice are like traditional mice but are tilted to the side. It is also an ideal mouse for individuals who find it difficult to use another mouse due to thumb pain or waist pain. The vertical mouse prioritizes hand placement for comfortable use. However, with the vertical shape, left-handed users may find it difficult to impossible to use. It needs some getting used to before you can get the most out of it.
Is it worth splurging if I am not a gamer?
Yes, it is worth it. Moreover, some of the trackballs are quite affordable, so you do not have to necessarily splurge. And if you consider the benefits that trackballs have to offer, then it is worth it. With a trackball, you do not have to necessarily worry about feeling pain while working because only your fingers do the work. And if you are someone whose tremors constantly interrupt their work, then you do not have anything to worry about because most trackballs support precision functions.
Why You Should Trust Us
Trying to work with your computer or laptop does not have to become a hassle because your trackball malfunctions from time to time. As such, we have carefully picked the best trackballs to make working smooth sailing, as they compete in comfort, durability, and great battery life.
How We Picked
It can prove to be quite difficult to find the right trackball for you as hand sizes and workforce varies from one individual to another, coupled with the various intimidating brands and features available to them. To make it easier in your search, we have scoured through reviews of previous customers with different brands of trackballs and compared their users' experiences over time of usage, accumulating their opinions on the comfort of the trackball for the wrist and the quality of accuracy over time.
These experiences range from the ability of the trackball to offer smooth and precise operation to the ability of the trackball to be easy to set up and use. With all these unfiltered opinions given by a range of techies and trackball users, you can trust our process to find the best trackball for you and improve your productivity.
We searched through numerous trackball brands made with wireless connections, batteries, scroll rings, and scroll wheels just to find quality and comfort for you. When making our picks, we looked at trackballs that offer precision modes, long-lasting batteries, USB connections, and compatibility with different computers and laptops. In our evaluation, we ensured our picks displayed qualities of durability and comfort.
Care and maintenance
How to clean the ball, sensor, bearings, etc.
Cleaning your trackball from time to time promotes its longevity. Therefore, weekly cleaning is required for your trackball to maintain smooth and accurate work while in use.
When you are about to clean your trackball, the first step is to unplug or disconnect it from your computer. And for those that use batteries, make sure to remove them. To maintain the coating of your mouse after cleaning, avoid using alcohol or harsh solvents while cleaning your mouse.
How to clean a trackball mouse ball
It's crucial to fully clean your trackball as well because it may collect dust and other debris that could affect the mouse's functionality as a whole. To begin, you must take the ball out of its holder. Use a microfiber towel to carefully wipe the ball, ensuring to also clean the socket.
How to clean bearings and sensors
In your ball socket, you will find the bearings and sensors, which collect tons of dust, dirt, or even oil. However, in comparison to the mouse and ball, the bearings and sensors are one of the most critical parts of the mouse, capable of altering its function and necessitating more frequent cleaning than the mouse itself.
Use a small brush or microfiber towel to brush off the debris from your bearings. Use a cotton bud to clean the nooks and crannies of your bearings and sensors. Alternatively, you can use an air duster to blow away any debris remnants to ensure they are completely clean. Give your ball and the socket a final wipe-down. Then fix your ball back into its socket.
Where and how to store when not in use
To prevent dust from harming the bearings and sensors, your trackball should be stored in a case or covered in paper towels. They should be kept in a drawer for easy access.