The Best Stud Finder for 2023
Reliable and accurate stud finders that suit your needs and budget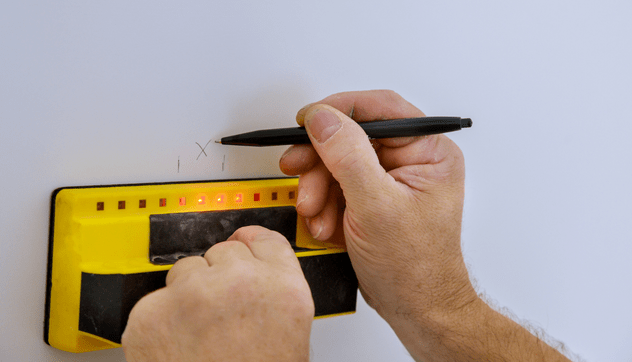 If you've ever needed to hang picture frames or build shelving, you've probably had to locate the studs behind the drywall. Using a stud finder, a tool designed specifically for the job is preferable because it is faster and more accurate. Although there are many different types of stud finders, the majority of them fall into two categories: magnetic stud detectors and electric stud finders. Various devices use radar as well. As a result, we have carefully researched and outlined some of the best stud finders and what goes into picking the right one.
How We Picked
Accuracy

While a magnetic stud finder can help you locate the stud in the wall, an electronic one is much faster and more accurate. However, electronic models are a bit expensive. Each type has benefits and drawbacks.

Size/Weight

A typical stud finder will weigh about 1.6 pounds and measure roughly 5.75 x 1 x 1.25 inches. Standard wall framing is 16 inches apart, on-center (OC), which means that one stud's center will be precisely 16 inches away from the next. 19.2 and 24 inches, respectively.

Range/Depth

To locate studs concealed behind a typical 12-inch or 58-inch sheet of drywall, magnetic stud finders operate to a depth of around 34 inches. Sensors come in a variety of sizes. A wider area may be covered, and thicker walls may be penetrated by stud finders with larger sensors.

Cost-Effectiveness

There are various price points for stud finders. To determine the most dependable stud finders, we recommend starting with our guide to comprehending and navigating the options available.
Our Top Picks
Best Pick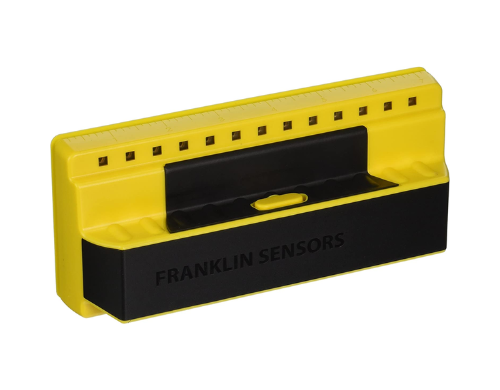 A pricey yet much more effective electronic solution.
The 13-sensor system that can find both metallic and wooden studs.
We advise the Franklin Sensors ProSensor 710 if you want a stud finder that is quicker and simpler to operate, and you're ready to pay a little bit more for that. It scans 13 points simultaneously, is easy to use, and essentially eliminates false positives that are a problem with other electronic stud finders. The gadget can visually display the entire stud rather than just one edge.
Runner Up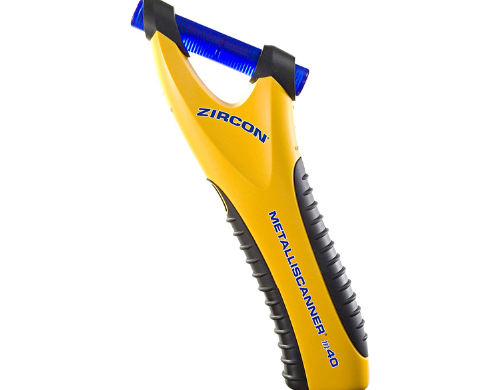 Detects metals that are magnetic and non-magnetic.
The MetalliScanner m40's two scanning stations each have a progressive LED display.
The Zircon MetalliScanner m40 is a specially designed device that can detect a variety of metal supports and items hidden behind floors, walls, and ceilings. This stud finder is capable of detecting ferrous (magnetic) and nonferrous metals. Thanks to this, the finder works well for finding smaller objects like screws and nails that have been buried up to 4 inches deep in the wall.
Most Cost-Effective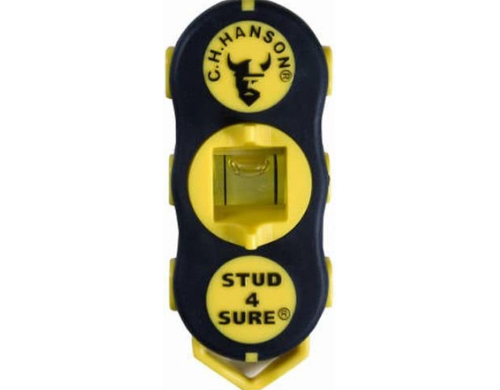 A reliable, inexpensive, and precise stud finder.
The finder's body also features a two-way level, allowing you to hang it from a metal stud to precisely level walls and other surfaces.
The C.H. Hanson 03040 Magnetic Stud Finder comes with a small level that can be rotated vertically or horizontally depending on the tool's position. This function aids in both stud location and mirror or image leveling. The tool also has a pointed end that makes it simple to indicate the stud's center. Last but not least, it is reasonably priced, especially when compared to computerized stud finders.
Everything We Recommend
Best Pick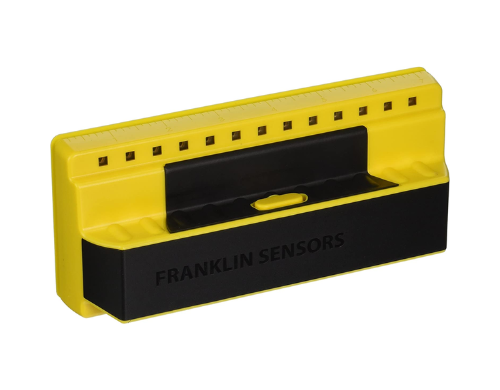 A pricey yet much more effective electronic solution.
$52.95
Runner Up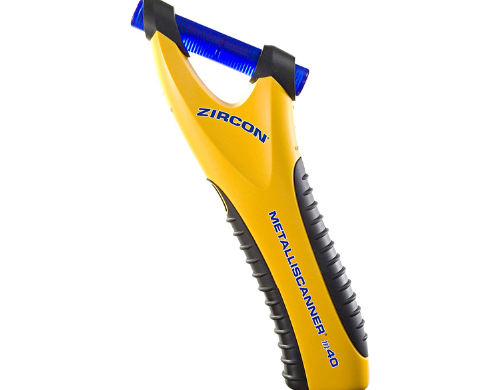 Detects metals that are magnetic and non-magnetic.
Most Cost-Effective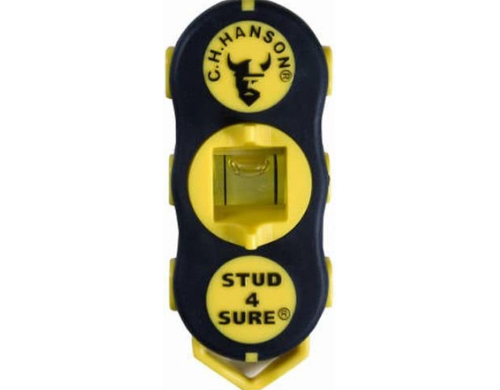 A reliable, inexpensive, and precise stud finder.
$12.99
Who This Is For
For a variety of reasons, you might need to locate a stud in a wall. The most frequent scenario is when mounting anything big, such as a huge mirror, a TV mount, or an anti-tip bracket for a tall bookshelf. Although you could use a wall anchor in each of these situations, it is recommended that you drill through the wall and into a stud to ensure the stability of your work.
What is a "stud finder"?
A handheld tool called a stud finder, also known as a stud detector or stud sensor, is used with wood structures to find framing studs hidden under the finished wall surface, which is typically drywall. Although there are many distinct types of stud finders, most can be divided into two groups: magnetic stud detectors and electric stud finders.
A magnet is used by magnetic stud finders to find the screws holding your drywall in place. They have fewer options but are less expensive than active sensor stud finders. There is considerable guesswork involved as you search for the precise center because you can't see the stud itself.
To locate studs, electronic stud finders actively identify variations in wall density. Typically, their power source is a battery. Many can identify metal or wood studs, and some can identify AC power. The most straightforward variants assist you in locating the stud edges, while others display the complete stud width. Although they are more expensive than magnetic ones, their prices are not exorbitant.
Do I need a stud finder?
Numerous household tasks call for additional tools. It is a frequent misconception that to locate a stud in your drywall, you must possess a stud finder. However, not every homeowner has a stud finder and those who do generally don't use them frequently enough to warrant the expense. Here are some pointers for finding studs the traditional way. Before using a stud finder to look for studs, you should have a fundamental understanding of how walls are built. Even though every home is different, the majority of them share some common characteristics.
The sides of windows and doors frequently include studs, which are commonly 2×4 or 2×6 in most homes. Additionally, the right or left side of the majority of outlets and light switches is where the stud is located. Finally, baseboards, crown molding, and other types of home trim are often fastened to a stud.
What happens if I don't use a stud finder on my walls?
Deciding to use a stud finder may seem trivial, but it's one of the most crucial stages when hanging anything significant on the wall. You run the danger of drilling into sheetrock when you hang something heavy on a wall that isn't supported by a stud. The artwork can be too hefty to be supported by the wall alone. As a result, the screw in the wall may eventually be slowly removed by the weight of the object, or worse, it may fall to your floor once it has been hung.
Why You Should Trust Us
Our team of knowledgeable and experienced specialists has done a thorough study to locate the top stud finders for you. To help you achieve your objectives more quickly, we examined and assessed the most well-liked items on the market in addition to researching the top stud finders created for certain needs. We're dedicated to assisting you in locating the best stud finders on the market. Whatever your objective, we have a product that will help you achieve it.
How We Picked
We looked at all the major online retailers (Ace, Amazon, Home Depot, Lowe's, Menards, and Walmart), read as many reviews as we could (we didn't find many), and took note of which stud finders frequently appeared as suggestions on contractor message boards to find the best magnetic stud finders. Reading customer reviews on Amazon also gave us an idea of how well each device performed. Although we were aware that the message forums and Amazon reviews should both be taken with a grain of salt, we were still able to identify certain patterns regarding how well each stud finder performed.
Stud finders come in a variety of styles. The two types of stud finders available for use at home are electronic and magnetic. Given that they are less expensive and frequently more dependable, we favor the more basic magnetic type. A really effective electronic finder can make you spend more for something you might only use sometimes, if ever. We concentrated our search on a good magnetic alternative because a decent magnetic one only costs a few dollars.
Magnetic finders locate the metal fasteners (often drywall screws) that hold the wallboard to the studs rather than the actual stud itself. Finding the screw will lead you to the stud. Simple. A stud finder typically measures 5.75 x 1 x 1.25 inches and weighs around 1.6 ounces. One stud's center will be precisely 16 inches distant from the next since standard wall framing is 16 inches apart, on-center (OC). The alternate is 19.2 and 24 inches, respectively.
In terms of depth, magnetic stud finders operate to a depth of about 34 inches, which is typically enough to locate studs beneath typical 12-inch or 58-inch drywall. When a nail or screw is discovered, a stud is discovered. It is advised that you move a magnet-based stud finder over the wall in a sweeping "S" motion to more quickly find one because drywall fasteners are normally spaced 12 to 16 inches apart.
Magnetic stud finders have limitations in terms of range. Most models are only capable of detecting metal up to a particular thickness, which is often 12 inches or less. On the typical wall (built after the 1960s), where the screw heads typically sit around 1/8 inch deep, this shouldn't be a problem. You can use the built-in bubble level on a magnetic or electronic stud finder to help level shelves or anything else you're mounting to the wall. Since they only record levels over a relatively short distance, small bubble levels are typically less precise than longer, carpenter-type levels.
A bubble level is a step up from a built-in laser (available on electronic models only). You can align additional fasteners by pressing a button to shine a laser in a straight line from the stud you've located, either vertically or horizontally. Using a laser level, multiple photographs or paintings can be easily hung on the same wall at the same height.
You can switch between finding studs 34 inches deep behind drywall and finding any number of items up to 112 inches below the surface thanks to depth adjustment (available on electronic models only). You may not want to use an electronic stud finder at this level all the time, but it is useful for finding floor joists hidden behind extra surface coverings like wood, tile, or carpet. The batteries are depleted faster when the depth adjustment is increased since it consumes more energy. Battery life is increased by switching back and forth and mostly using the stud-finding mode.
With the help of multipurpose electronic stud finders, you may avoid damaging potentially dangerous materials like live electrical lines and plastic pipes by not nailing or cutting into them. There is no need to carry a pencil around to note the area because an electronic model's "center punch" feature creates a small hole in the wall directly over the center of a stud.
You can choose how you want to "see" the stud from a variety of visual displays (available only on electronic variants). Some electronic stud finders have LED screens that allow you to examine a digital map of the stud located beneath the wall. Other models have LED lights across the top that blink when the finder is moved over a stud.
Electronic stud finders use variations in the density of the wall to detect studs. They are battery-operated devices. The device generates a magnetic field when a button is pressed. When the density changes, such as moving from a hollow area to an area with a stud, this field gives feedback to the device. The gadget either beeps or emits light. Only electronic models have a battery indicator that will let you know when the batteries need to be changed. While some electronic devices use AA or AAA alkaline batteries, more and more are now in need of a tiny 9-volt battery to supply enough power for numerous features.
Both magnetic and electronic models come with an ergonomic hand grip that makes holding and moving the stud finder simpler. Some stud finders require you to click a button before they start looking for studs on the wall. When selecting one of these models, look for a button that is placed in a location that is convenient for pressing the button and directing the tool's movement. Overall, in this review, we looked at stud finders that are effective and affordable at the same time.
Care and Maintenance
Dangers of leaving studs in walls/drilling into them
Due to excessive drilling, we have had to replace numerous studs. The studs are greatly weakened by it. In a typical wall, this isn't a big matter, but in a load-bearing wall, it can be problematic. Particularly when there is a second story above it, the top plate studs may begin to sag. The most important variables are the number of studs you drill, whether the wall is load-bearing, and whether it is a top plate or vertical stud.
Know the depth/range and accuracy of your finder before use
This is necessary depending on the thickness of your wall. Appropriate Stud finders should be used so as to ensure accuracy in detection results.
Do I need to clean my stud finder?
Make sure the stud finder is clean and dry before turning it on. If required, use a clean cloth to dry the stud finder. The detector might not work effectively if it is filthy or wet.
Can things like magnets affect the accuracy or strength of my stud finder?
Yes and even metallic objects. Always take down any nearby wall-mounted pictures or other partially metal objects that can affect the results of a magnetic stud finder and put them aside for the time being.
Check battery life before use
Priorities come first. You should use new batteries, as you should with any gadget that relies on them. Inaccurate readings might be produced by weak batteries, and you desire accuracy. Additionally, check to see that there is no debris preventing you from placing your stud finder's contacts firmly on the wall.