The Best Standing Desk Mat for 2023
When looking for the best standing desk mat, you want something that's going to complement and integrate with your workstation.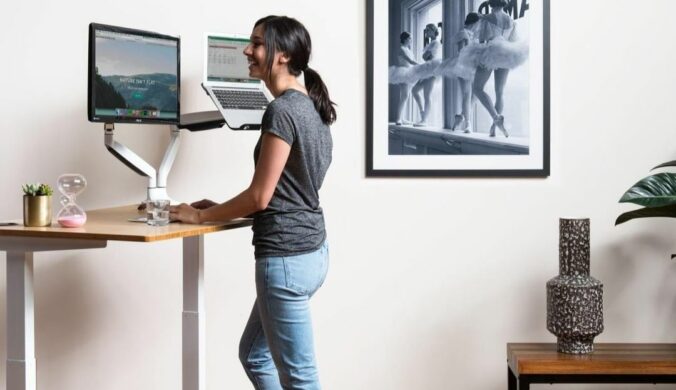 Research shows that sitting for too long is bad for your health, so it's important to take breaks and move around as much as possible. Now that sitting is the new smoking, standing desks have become extremely popular in the recent past.
You'll likely be surprised by how much standing improves your focus, reduces fatigue, and decreases muscle tension. But standing while you work can be painful if you're on a hardwood floor. That's why it's important to add a good standing desk mat to your workstation.
There is no shortage of standing desk mats on the market. However, the best one offers exceptional comfort, supports ergonomic work postures, and acts as a safe place to stand as you work. We've compared and tested the top-selling designs to bring you our top recommendations.
Our Top Picks
Best Pick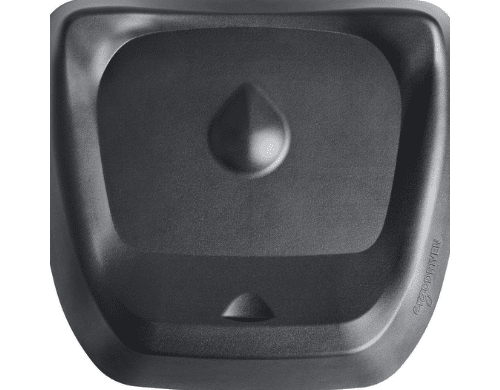 Promises maximum comfort and the needed boost to conquer tasks perfectly.
Runner Up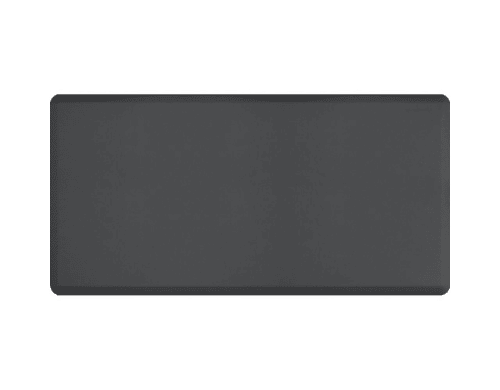 A sizeable mat that accommodates your chair too!
Most Cost-Effective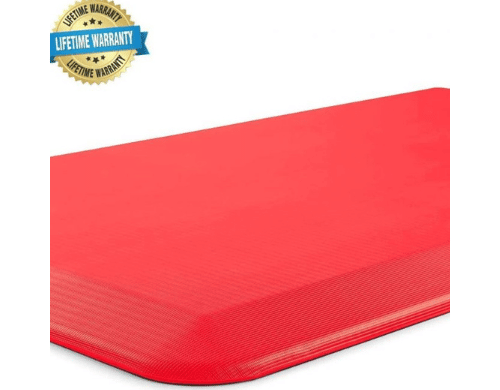 An excellent standing desk mat that allows maximum comfort.
Who This Is For
These standing desk mats are essential for everybody that wants to enjoy more comfort while standing. You can use it at your standing desk or in the kitchen. It can be used in offices, garages, and other places that require you to stand for long periods.
It is mostly used by remote workers who love to switch working styles from sitting to standing.
What is a standing desk mat?
A standing desk mat is a lightweight mat that offers support and comfort for your feet, thereby allowing you to work standing longer. They are easy to move, so you can move them into your desired place and stand, and also remove them when you want to sit. They reduce fatigue and thus boost your productivity. They are safe as they have smooth and durable surfaces with beveled edges.
Can I use a standing desk mat even when seated?
Sure, you can use a standing desk mat when seated. Standing desk mats give you room to move freely to prevent the soporific effects of stasis.
Chiropractors have recommended that regular switching of positions between standing and sitting is the best way to work effectively. Standing desk mats can make such transitions smooth and effective.
Do standing desk mats really work?
They work most amazingly. They have been effective against back pain. The soft and soothing surface has been proven to reduce lower back pain.
It improves circulation and blood flow even though you are standing. Some do come with massage balls for your use to improve your stamina.
Why You Should Trust Us
In a world full of many standing desk mats, it is quite difficult to find the ones that will serve you well. We compared many standing desk mats and picked the ones that score well on our scorecards. We made sure they are durable, comfortable, and affordable.
These selected standing desk mats are soft and don't hurt your feet or cause blisters.
How We Picked
We know that it's not easy to search for excellent standing desk mats. That's why we decided to hunt for you. We considered professional opinions and user reviews of standing desk mats. Professional opinions from chiropractors, physiotherapists, ergonomic researchers, and seasoned standing desk mat writers set us on the right path.
We looked through tons of user reviews of our picks, and they confirmed that we are getting the excellent and most effective standing desk mats.
We also used some criteria to judge these picks, and they excelled gracefully. We checked their pressure and we discovered that they have the recommended pressure that guarantees comfort. Their top-notch performance came from the appropriate thickness of the mats.
They are durable thanks to their first-class materials. They are both soft and strong. They are environment-friendly and beautiful.
With the highly ergonomic surface and top-level design, we can assure you that these mats are affordable. When it comes to size, they are well designed to fit your feet and working space.
They are small enough not to cause a nuisance and large enough for you to move freely and change positions for convenience. Their surfaces have beveled edges that will prevent you from falling off. Their amazing support came from different materials, such as polyurethane and foam.
How We Picked
Pressure

An excellent standing desk mat should be able to handle the pressure from your body. You don't need to worry about the stress that will accumulate in your joints while standing. We carefully picked standing desk mats that will alleviate pressure from your heels, legs, back, and shoulders perfectly.

Thickness

This is an important factor because it is highly related to the comfort that comes with a standing desk mat. A good desk mat should not be too thick or too thin. A thick mat can raise you above your computer, whereas a thin one may not absorb pressure well.


Durability

Standing desk mats experience lots of force and pressure. An excellent standing desk mat should handle all these forces and stresses perfectly. An excellent mat won't wear out easily, and it will continue to deliver top-notch support and exquisite comfort. The construction or design of the mat is the major key to the durability level.

Cost-Effectiveness

We selected standing desk mats that are perfectly made for you. They are comfortable, durable, and effective. They are budget-friendly and deliver top-notch service. They are well constructed with excellent supportive firmness. After lots of tests, these mats will deliver more value than the money you are dropping.
Care and Maintenance
Do I have to be barefoot when using a standing desk mat?
You can wear socks or any shoes. An excellent standing desk mat like the Ergodriven Topo will provide maximum comfort and support to anything standing on it. It is highly recommended that you use socks or sneakers instead of heels.
How long should I stand for?
Ergonomics experts recommend that you stand for at least two hours. We will recommend that for every two hours of sitting, you should use one hour of standing.
Health benefits of a standing desk mat
Experts have said that sitting for a long time is dangerous to our health. The solution to this challenge is to keep moving. Standing desk mats are the best tool to achieve this. An excellent standing desk mat gives you room to move.
When you move around instead of standing or sitting in a particular place, it improves blood circulation. It protects your knees from harm.
Your knees hurt when you stand in one position for a long time, but with standing desk mats, you won't experience such. It makes you more comfortable and boosts productivity.
The best way to ensure that a standing desk mat is stable is to stand firmly on it.
Another way is to make sure that the mat sits flat with nothing under it.