The Best Smartphone for 2023
Enjoy the most impressive smart features and excellent digital functionality with the best smartphones available on the market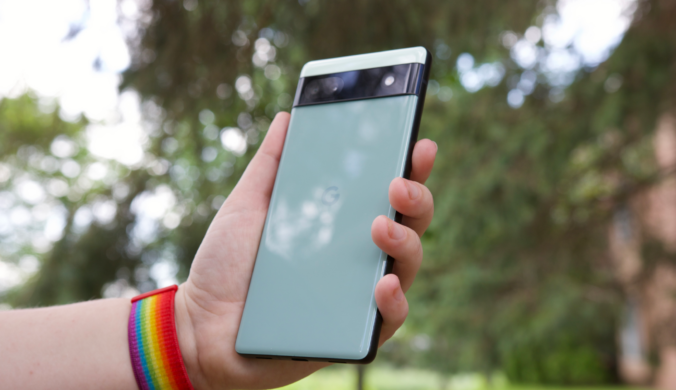 There isn't quite anything like a smartphone, especially when it comes to staying digitally connected with the rest of the world. Smartphones help with many daily activities, so it's quite natural that we've come to rely on them so much.
All the potential benefits aside, deciding on the right smartphone to buy is not exactly an easy process. Several brands and models are released every year, all with competing capabilities and so much to offer in terms of features. This is why it's easy to get confused as to the right choice.
Not to worry, though; we've written this detailed guide to help you make your decision. In this guide, you'll learn what you need to look out for when purchasing a smartphone, and you could even pick from the suggestions we've provided for you.
How We Picked
Brand and Network

Consider the smartphone brand you want to buy when making a decision because some brands have a better reputation for impressive functionality than others. This is why we recommend smartphones produced by trusted brands.

Storage

Storage space is another important consideration to keep in mind depending on how much you plan to achieve with your smartphone usage. This is why we recommended smartphone models with sufficient storage capacity for you to select from.

Available Apps

Some smartphones allow for easier compatibility with apps than others and also come with more interesting pre-installed applications. This is therefore an important consideration so we made sure to prioritize it when suggesting our top picks.

Cost-Effectiveness

Good smartphones don't have to put a dent in your wallet, but they also need to have great features for improved functionality. This is why we recommended smartphones that offer great value for their worth, and we included different budget options for you to choose from.
Our Top Picks
Our Top Pick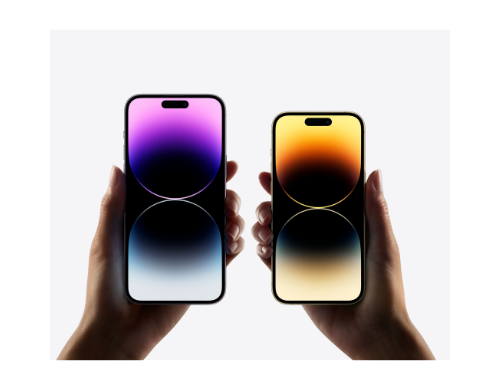 The Apple iPhone 14 Pro offers a top-notch, impressive camera, display features, and functionality; it is essentially the best premium smartphone.
The iPhone 14 Pro, which has a 6.7 or 6.1-inch Super Retina XDR display (always on with ProMotion technology) and rounded sides that follow a lovely curved design, is the pinnacle of the iPhone line. Additionally, it boasts a Pro camera system (48MP Main, Ultra Wide, Telephoto), a TrueDepth front camera with autofocus, superfast 5G cellular, face ID, and up to 29 hours of video playback. It also offers emergency SOS via satellite and crash-detection technology.
Get this top-notch smartphone for the best of premium features, as well as its impressive functionality
Our Runner-Up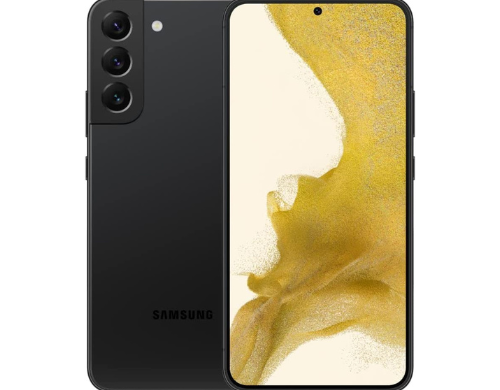 The Samsung Galaxy S22 Plus offers the best in video and display features; it's the leading brand for Android smartphones.
The Samsung Galaxy S22+ was cleverly created to defy video convention. It can record in breathtaking 8K and playback Full HD footage at up to 60 frames per second. Auto Focus Video Stabilization ensures that recorded video is effortlessly smooth. With its Vision Booster display and 50 MP resolution, you can take photos with incredible details. With a stylish, eye-catching glass-metal-glass design that raises the bar for smartphones, it also includes a sturdy aluminum frame and the most recent Gorilla Glass, making it portable and resistant to dents and scratches.
This smartphone has great video and display features, setting high standards for Android devices
Most Cost-Effective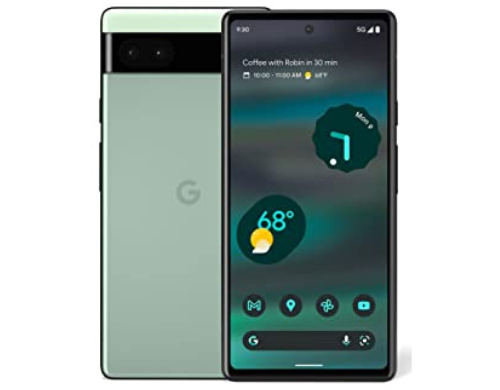 The Google Pixel 6A promises excellent performance with standard features and comes at a very affordable price.
The Google Pixel 6A is a lower-budget smartphone that adapts to you. It is incredibly fast, smart, and safe thanks to Google Tensor, the company's first custom chip. Additionally, it includes a remarkable adaptive battery that memorizes your preferred applications so that it won't waste power on those you hardly ever use. The Google Tensor security core and Titan M2 chip add a layer of protection to the Pixel. The Pixel 6a has IP67 protection, so it can withstand some water and dust. The camera is excellent as well. Real-time language translation, 11-language chat, face-to-face discourse interpretation, and sign translation using the camera are all possible.
This affordable smartphone has incredibly smart and fast features, and superb camera and battery performance
Everything We Recommend
Our Top Pick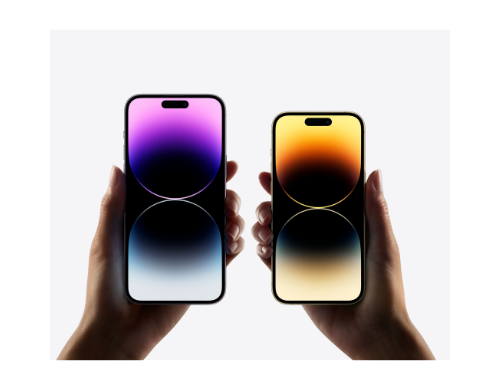 The Apple iPhone 14 Pro offers a top-notch, impressive camera, display features, and functionality; it is essentially the best premium smartphone.
Our Runner-Up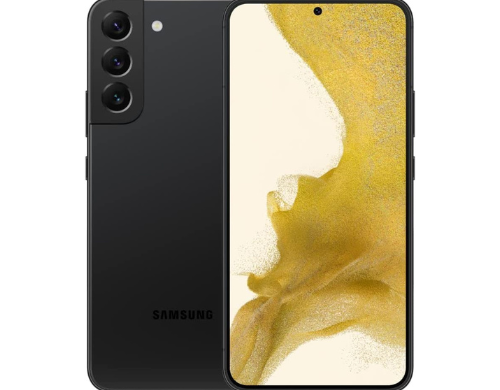 The Samsung Galaxy S22 Plus offers the best in video and display features; it's the leading brand for Android smartphones.
$905.00
Most Cost-Effective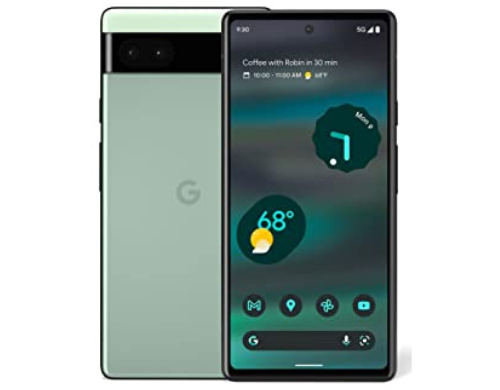 The Google Pixel 6A promises excellent performance with standard features and comes at a very affordable price.
Who This Is For
If you're looking for a good smartphone that offers the best functionality and features, this guide is for you.
Is a smartphone worth buying?
A smartphone has become as important to many people as food, clothing, and shelter. Others, though, might not understand the appeal. For instance, some people claim to have used a flip phone for years before switching to more advanced smartphones in more recent years.
This brings up a significant issue: are smartphones as necessary as people make them seem nowadays? Although everyone may not be able to purchase one, there are several compelling arguments in favor of considering smartphones a requirement.
Smartphones can be required for a range of activities, such as internet security, entering public transportation, visiting beaches and other leisure locations, and more. On the flip side, lower-income households might find it difficult to afford smartphones, even though there are programs that might help with the cost.
It however makes sense that smartphones may only become much more significant in the future as more people want to live digitally and stay connected to the rest of the globe.
Different smartphone brands available in the current market
There are several competing smartphone brands currently on the market. According to the most recent data on the global smartphone market share as of July 2022, Samsung is in the lead with a market share of about 28.14%. This means that roughly three in 10 smartphone users globally use a Samsung phone.
Apple is ranked second among the most well-known smartphone makers. Just 0.65% less than Apple, the US phone manufacturer holds a 27.49% market share in smartphones. With a combined market share of 55.63%, Samsung and Apple are the market leaders in the smartphone sector. In reality, since 2013, these two smartphone producers have dominated the industry. Additionally, the data reveals that during the previous few months, Apple and Samsung have been trading places.
With 12.86% of the overall market share, Xiaomi seems to be the third-largest smartphone brand. Huawei and Oppo, with 6.36% and 5.4% of the market share, respectively, come in behind Xiaomi. Vivo, which has 4.29% of the market share for smartphones, is the sixth-largest smartphone manufacturer.
These six companies collectively control 84.54% of the worldwide smartphone market. In other words, they produce over four out of every five smartphones used globally.
Are smartphones addictive?
The fear of not having a mobile device, or "nomophobia," is a term frequently used to describe the behavioral addiction to smartphones. Over 3.8 billion people use smartphones worldwide. These billions of smartphone users now receive 427% more texts and notifications than they did 10 years ago, according to recently released expert research. Additionally, they send 278% more texts than before.
Having access to a smartphone can ease life by providing easy access to information. However, it's noteworthy that this convenience has a cost. The gadgets are purposefully made to be difficult to put down. The technology deliberately maintains its users' attention with its colors, sounds, and vibrations. To produce devoted users, designers and engineers painstakingly build every component of the item.
Addiction to cell phones is common. Nevertheless, there are techniques to manage and treat the condition. Specialized addiction treatment facilities are available to assist. Some of these rehab facilities include a range of services to assist their patients in overcoming their addiction to technology.
Why You Should Trust Us
During the course of writing this review, we consulted trusted tech and smartphone experts and their online reports on tests carried out on different smartphone brands. We also consulted online user reviews to get an idea of which brands were performing the most satisfactorily from a consumer's standpoint.
How We Picked
After conducting in-depth research, we were able to identify the most important things to consider when purchasing a smartphone. We narrowed down the criteria to include the following:
Brand
When picking a smartphone, the brand you buy is just as important, perhaps more so than most other factors. This is because some brands have a better reputation than others when it comes to producing high-quality smartphones, as well as a sensible user interface for users
Build quality
The build is everything when it comes to a smartphone's toughness. Metal and plastic construction make up the majority of the smartphone market. Some smartphones even have glass-coated panels, but there are relatively few of those.
Some smartphones even have glass-coated panels, but there are relatively few of those. Choose a plastic or metal-built smartphone if you are one of those people who frequently drops their smartphones. While glass-based phones are guaranteed to break, metal or plastic-built options can withstand drops from 2-3 feet.
Processor
A smartphone's processing power varies across different devices depending on a number of variables, including the OS version, user interface, bloatware, and more.
Smartphones with the Qualcomm Snapdragon 652 or Snapdragon 820 or 821 should enable seamless multitasking for heavy users that frequently use apps in split screen mode, play demanding games, stream videos, and edit images, videos, and documents online.
Mobile devices featuring MediaTek processors will probably satisfy light users.
Operating system (OS)
There are only two OS options available: Android or iOS. If you choose iOS, an Apple iPhone is automatically your choice. The Android OS, which is used by all other smartphone manufacturers, has a dizzying variety of versions and brand names. Manufacturers frequently modify the Android OS to provide features that might also lead to bloatware, which would slow down the phone. So, before making a choice, ensure that you try the phone out first.
Storage
The OS and the pre-installed programs on a smartphone take up a significant portion of the device's capacity. A 16GB, 32GB, 64GB, or more truly don't come with the exact space specified. Choose 32GB of storage if you like to have fewer apps on your devices.
Users who wish to retain more programs can choose the 64GB or 128GB storage options. 16GB or higher storage models that accept microSD cards are also options to consider.
Available apps/compatibility with apps
When purchasing a new smartphone, it's also important to consider what apps will come pre-installed on the phone. You'll also need to consider the apps with which the smartphone will be compatible. Most modern phones running either iOS or Android should typically be able to support different apps, so there's no need to worry much on this front, but it's still something to look out for carefully.
Price vs. quality
Price points for smartphones range widely. As you move up the value chain in terms of CPU speeds, memory, cameras, and displays, prices inevitably tend to increase.
Having a nice smartphone that is worth the money in terms of the functions it offers is crucial. As a result, it's critical to think about the features that are most important to you and assess whether the brand is within your price range.
Fortunately, we've recommended brands in this guide that ought to offer you outstanding value at prices you can afford.
Camera
The smartphone camera is not necessarily better just because it has more megapixels. Additional requirements include the camera's aperture, ISO settings, pixel size, autofocus, and more. There is no guarantee that a 16-megapixel camera is better than a 12-megapixel one. For the front-facing camera, the same reasoning applies.
When there are more pixels, images are larger and sharper when viewed on a small screen. An avid photographer may need a camera with a 12 or 16 MP sensor and an f/2.0 or smaller aperture for quick photos even in dim lighting. Even an 8MP or 12MP camera with an f/2.0–f/2.2 aperture will suffice for a casual shooter.
Depending on how invested you are in smartphone photography, you'll need to determine what works best for you in terms of camera quality and capacity when choosing a smartphone.
Size/weight
When it comes to smartphone sizes, they are typically measured in terms of the screen's size, so it's important to determine if you'd prefer a smaller or larger screen. Also, you may have to decide how heavy you want your phone to be. Some users prefer bulkier phones, so they get the feeling of holding a weight in their hands when they hold their smartphones. Some other users might not care much about their phones' weight.
However, feel free to consider this criterion when making your pick if you think it'll affect your user experience.
Screen size/quality
Depending on how you use your smartphone, the display's size and resolution may differ. A smartphone display between the sizes of 5.5 and 6 inches with full-HD or QHD resolution should be adequate for you if you frequently stream videos, edit images or videos, or download and watch movies.
Anything bigger than a 6-inch display makes the phone bulkier and more cumbersome to carry around. Any smartphone with a 5-inch to 5.5-inch HD or full-HD display that you regularly use for email checking, messaging, and surfing social networking apps is ideal.
Audio quality
For individuals who heavily rely on video streaming or video conferencing, speakers and the quality of the audio coming out of them might be crucial factors. Purchase a smartphone with front-facing speakers if you enjoy entertainment on the go. Even when carrying the smartphone in landscape mode, the sound will be clear thanks to this.
A standard phone with bottom-firing speakers should work just fine if you rarely engage in video streaming or video conferencing. Those with rear-facing speakers work quite fine, too.
Care and Maintenance
How long to spend per day looking at screens
The average daily screen time for adults in the United States was 11 hours a few years ago. This amount has increased dramatically since the lockdown, reaching an astounding 19 hours daily spent in front of screens during the pandemic.
According to experts, adults should keep their daily screen time outside of work to under two hours. Any additional time you would ordinarily spend on screens should be used to engage in physical exercise.
How to avoid getting addicted to your phone
Make sure you utilize your phone more thoughtfully going forward. Here are some straightforward suggestions to help you rewire your behavior if you need to take more decisive action to reduce your usage:
Maintain a schedule: Setting alarms that indicate how frequently you can check your phone is the most fundamental step experts advise for weaning yourself off of it. Begin with every 15 minutes and work your way up to every 45 minutes, half hour, or hour. When your alarm sounds, reset the timer after one minute has passed and all alerts have been received.
Disable as many push notifications as you can: Disabling push notifications for as many apps as possible is a remarkably easy technique to reduce your smartphone usage. Simply navigate to Settings > Notifications to manage your options. Only email, chat app messages, calendars, and utility applications could have notifications enabled.
Remove distracting apps from your home screen: According to experts, a large portion of phone use is an unconscious activity. However, if you deliberately have to look for an app to utilize it, you'll spend less time on "accidental" time wasters that occur when you just randomly tap on your phone.
Keep the apps that you want to motivate yourself to use in the spotlight, such as those for reading or learning a new language, but relegate anything else to folders on the second page of your apps (if you're using an Android phone, you could keep it off the screen entirely).
Keep your device out of bed: Ensure that your phone isn't the last thing you see at night or the first thing you check out in the morning. You may avoid the temptation to begin your day by becoming vortexed in an endless barrage of messages and updates by setting a conventional alarm clock and charging your smartphone away from your arm's reach.
To set a precise usage goal and monitor your adherence to it, you might also think about downloading an app that monitors your smartphone usage, such as QualityTime or Moment.
Cleaning your smartphone
Health doctors advise that you clean your phone at least once each day as a preventative strategy. Check the manufacturer's manual for instructions on how to clean your gadget before you start.
Similar suggestions are made by Apple and several Android device manufacturers, and they include — Before cleaning, unplug the device." Use a lint-free cloth that has been lightly wetted with soap and water. Avoid spraying cleaners directly on the device. Also, stay away from aerosol sprays and cleaning products that include chlorine or abrasives.
Although disinfectant wipes can be used to safely clean many gadgets, keep in mind that wipes containing bleach, alcohol, or vinegar may harm the screen's protective layer.
In light of the COVID-19 situation, the Centers for Disease Control and Prevention provides new guidance on how to clean and disinfect your mobile devices. If the device's manufacturer has not provided instructions, the CDC advises cleaning touch screens with alcohol-based wipes or sprays that are at least 70% alcohol by volume.
Using a screen protector
Everybody has at least once scratched their smartphone screen. It's the easiest thing to do. Simply placing the phone into your pocket might cause it to get scratched, especially if there is grit or sand within.
A screen protector is necessary because of this. When it comes to screen protectors, you have a choice between two different materials: glass or plastic. The price of the two alternatives will vary depending on the quality of the materials used, with the plastic screen protector being the less expensive of the two. Glass, on the other hand, typically lasts longer. A glass screen protector will generally be the best option, though there may be additional considerations that affect your choice.
After deciding on the best protective screen cover for your smartphone, you'll need to apply it properly.
Step 1: First, locate a sizable, dust-free workspace, preferably indoors, such as a desk or table. Remove any protective covers from your device and use a microfiber cloth to scrub off any smudges and fingerprints from the screen. Microfiber cloths can be found at many electronics retailers or are frequently included in the package of screen protectors.
Step 2: Decide which side of your screen protector is up after taking it out of the packaging. Peel off the protective film from the sticky side. Hold the screen protector in the position it will be fitted on the device: on the left side. Take two pieces of scotch tape that are each approximately an inch long and stick half of them to the screen protector's right side while leaving the other half hanging over the edge. In some cases, the protector's packaging includes rectangular stickers that can be used in place of the tape. Avoid using any tape that makes a mess when it is removed, as the tape will need to adhere to your phone in the following stage.
Step 3: Place the protective case on your phone and align it exactly while the protective film is still on the underside. The screen protector slides more easily for alignment if the protective film is left on. Use any cutouts on the screen protector to aid with alignment, and make sure it covers the entire screen before applying it to ensure a tight seal around the edge. Hold the smartphone in the proper position while you wrap the two pieces of tape around the device's rear to fix the screen protector in place. To prevent the protection from shifting once you release it, wrap the tape tightly.
Step 4: Now turn it over to reveal the screen of your device. Clean the screen once more with a microfiber cloth to get rid of any further dust that may have accumulated. Then, using a piece of tape or the included stickers, remove any debris the cloth left behind, much like you would with a lint roller. Simply apply the tape to the screen, pull it off repeatedly, and repeat the process all over the gadget. The tape's stickiness ensures that nothing will be left behind on the device's screen, leaving it as spotless as is physically possible.
There must be no particles on the screen at all, because if there are, they will get trapped under the protector and prevent it from sticking to the area where the dust is leaving behind unremovable bubbles.
Step 5: Your gadget is now completely clean, and it's ready to put the screen protector on. Carefully remove the protective film, keeping the tape in place, with the screen protector still turned to the side and secured by the tape. While maintaining strain on the tape, quickly turn it over onto your device. It will land precisely where it needs to, thanks to the tape. Remove the tape pieces carefully so as not to unintentionally remove the screen protector off the device once more, perhaps allowing dust to accumulate underneath. then gradually remove the screen protector's front cover.
Step 6: This method of applying the screen protector will result in some bubbles showing up on the screen. However, they are quite simple to entirely remove because there isn't any dust trapped behind them. Push the bubbles to the closest edge using the plastic squeegee that comes with the package or a credit card. Although some bubbles might need more pressure to be removed, don't be scared to use some pressure because your screen is being shielded.
Getting the correct size case
In addition to choosing a color and pattern that go with your taste when choosing a case for your phone, there are a few more factors to consider. Think about how holding the case will feel. To improve grip, several cases have ridged sides or other unique surfaces. The best drop protection, after all, involves never dropping your smartphone in the first place.
Avoid flimsy cutouts or stiff button covers. Port and camera lens openings should be sufficiently large to prevent problems while using your smartphone. Sometimes, heavier, tougher cases can obstruct wireless charging. If you are unable to test a case before buying, consult the manufacturer or read some online reviews.