The Best Smartphone Car Mount for 2023
Thanks to a dependable car mount, you can now keep your phone within easy reach while driving.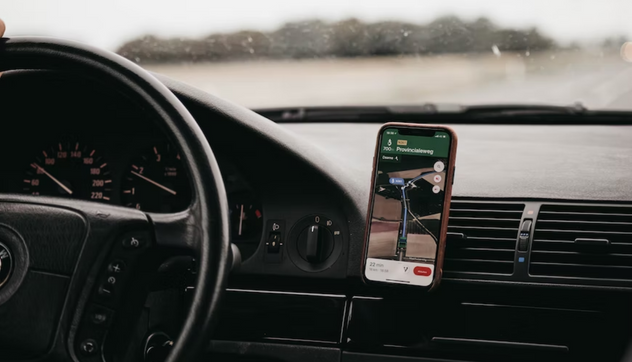 The best car phone mounts can turn your phone from a highly hazardous distraction into a useful tool. Even though modern cars have high-tech infotainment systems, there are advantages to being able to access apps on your phone while driving.
A good car mount can keep your phone secure and visible while not blocking your view of the road ahead. There is always a good time to get one, and many types are available to meet your requirements and preferences. And to find the finest car phone mount for you, we examined a number of the top models.
Naturally, you can expect the hands-free operation to keep you legal, but the best car phone mounts are also much more practical than they used to be. It's best not to cut corners because investing a little extra ensures you get a few more years of service than the competition.
How We Picked
Fit/Phone Security

Choosing the proper smartphone mount for your phone means it will hold your phone better and give optimal protection. The best fit provides the most security.

Placement/Angle

The majority of car phone mounts are highly adjustable. It has an articulated design with numerous joints that allow for movement in all directions. However, each vehicle phone mount is designed differently, and you will notice a difference in viewing angles.

Durability/Stability

The key to all items is durability, which ensures that whatever you receive will last you for a long time and that you will not need to buy it or worry about it.

Cost-Effectiveness

If this is your first time using a smartphone vehicle mount, a low-cost alternative is a decent bet in case you don't like it. If you need a replacement, you may spend more money on one with more features. Fortunately, there are several high-quality, low-cost smartphone vehicle mounts on the market.
Our Top Picks
Best Pick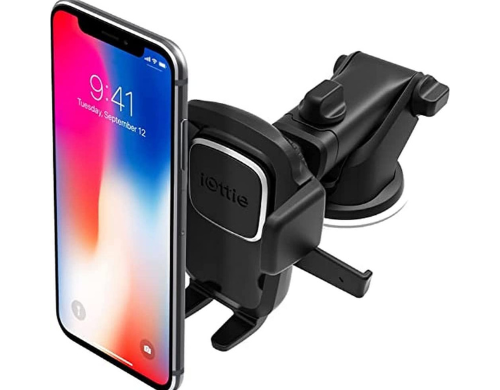 This phone mount that can be mounted on the dashboard or windshield of your vehicle.
One-touch release technology on the iOttie Easy One Touch makes it simple to attach and remove your phone with just one hand. The mount is movable and supports many different phone makes and models.
The Easy One Touch Four Dash and Windshield Mount is a smartphone holder that is intended to enhance your driving experience while keeping you safe. The phone mount features a one-of-a-kind Easy One Touch technology that allows you to install and remove your smartphone with a single hand.

Runner Up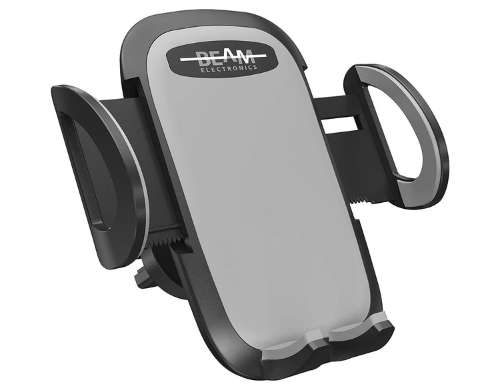 If you want a fancy or feature-rich vehicle phone mount, this is a great choice.
This phone mount attaches to the air vent and holds your phone in a cradle, keeping it in view and within reach while you drive.
Simply insert this smartphone mount into the most accessible air vent on your front dashboard, and your phone will be displayed in an easy-to-see way. Since it is a one-piece product with few moving components, this easy mount will not annoy you with confusing instructions.
Most Cost-Effective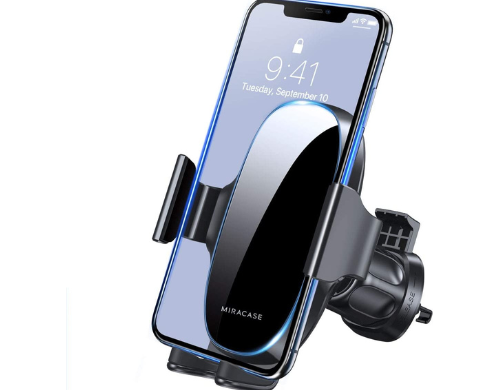 If you want a low-cost, high-quality phone holder, this is the best option.
You can adjust the viewing angles to your preference thanks to the smartphone mount's 360-degree rotation.
If you haven't found an appropriate car phone mount for your vehicle, here's a good option from Miracase. This is a standard car phone mount that attaches to your vehicle's AC vents.
Everything We Recommend
Best Pick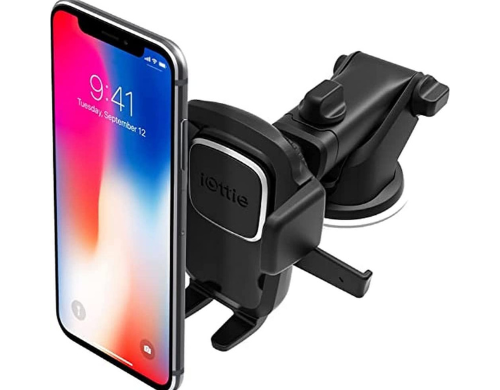 This phone mount that can be mounted on the dashboard or windshield of your vehicle.
$17.21
Runner Up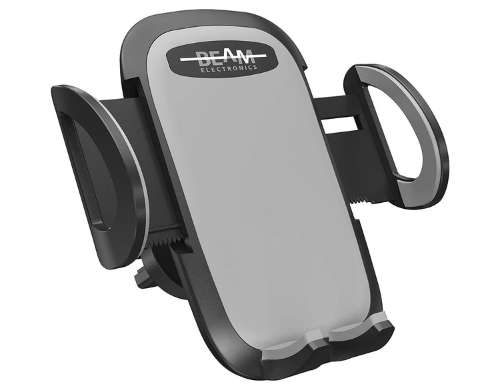 If you want a fancy or feature-rich vehicle phone mount, this is a great choice.
$12.99
Most Cost-Effective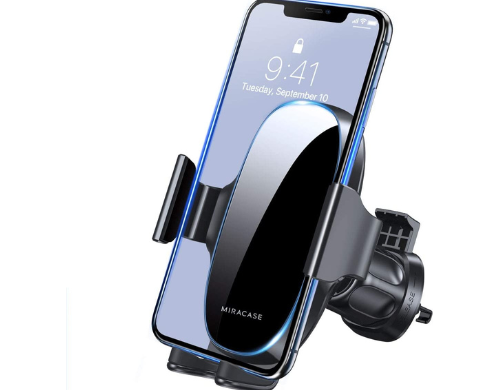 If you want a low-cost, high-quality phone holder, this is the best option.
$22.99
Who This Is For
Car mounts can be used by anyone who drives a car; they are most commonly used to hang up your phone while looking for directions and to view incoming phone calls. Adults are the most likely to utilize this automotive addition.
Is having a phone mount in your car safe?
Cell phones have become an essential part of our lives, but when behind the wheel, it's better to keep them on silent or set to "Do Not Disturb" mode so that drivers aren't tempted to peek at them. Better still, they should be put somewhere safe, such as in a glove compartment or a bag, to eliminate the temptation to check their phones while driving. Because of the dangers of distracted driving, most states have laws that prohibit the use of cell phones while driving.
However, because many people utilize phone applications to receive directions to their destinations, keeping a phone fully out of the way may not be an option. As a result, mobile phone mounts have become a popular solution for people to access the information they need without constantly reaching for their devices and to avoid touching their phones while driving. But do phone holders make things safer?
Why You Should Trust Us
Everyone enjoys shopping, but making informed purchases is a superior strategy. We are the ones you should contact because we have completed all the necessary research to make sure you get anything deserving of the quality of what you purchase.
How We Picked
Phone security
We've found the finest car phone mounts that can keep your phone secure while also being shockproof when your car hits bumps or speed bumps. This should be your first consideration when selecting a vehicle phone mount. Choosing the right smartphone mount for your phone means it will hold it better and provide maximum protection.
Placement
We've found the most outstanding smartphone car mount with the best positioning. Some might become trapped on dashboards, while others can become stuck in automobile air vents.
The angle of the phone to the driver
We looked for the best 360-degree rotating smartphone car mount that allows the driver to access his or her phone while driving while also providing comfort to whoever is positioned next to the driver. This function also allows the driver to have complete coordination.
Car mounts are highly adjustable devices. It has an articulated construction with many joints that allows movement in all directions. However, the design of each vehicle phone mount varies, and you will notice a difference in viewing angles depending on its design.
Durability
We looked for the finest and most durable smartphone vehicle mounts because durability is key for most purchases. Durability indicates how long your things will last. This collection of mounts is the best and will last a long time.
Stability
When traveling over hills and bumps, the stability of your car mount when mounted means a lot. This matters a lot to every automobile owner since it ensures their safety.
Price vs. quality
We looked for options that were both reasonably priced and always available. Merchants who provide the same models year after year are what we focused on. We made certain that the pricing of this product corresponded to its quality and that it produced the greatest results.
Style/Design
When it comes to automotive phone mounts, the most crucial element is the construction quality. It not only affects the entire lifespan of the mount but also your treasured smartphone, which is far more costly. If the automobile mount fails, your smartphone will be in free fall, resulting in irreversible damage. To avoid this, be sure that the car phone mount you intend to purchase is built of a robust material capable of sustaining the weight of your smartphone. Aside from that, you should inspect the quality of the joints in the construction of the vehicle phone mount.
Easy to install
Purchasing a smartphone car mount and installing it should be uncomplicated. When purchasing them, make certain that they can be mounted directly to our dashboard or, better yet, that they can be attached to our A.C. vents.
Care and Maintenance
When not in use, try not to leave this device on the floor; instead, store it in a secure area and maintain your gadget clean and dust-free. To keep the surface of your smartphone vehicle mount clean, remove it frequently.
Not to forget, apply lubricants to moving parts to make them moveable but not hard, and avoid putting your phone mount facing the sun to keep it secure. This smartphone vehicle mount is available in several forms, and it's suggested that those with MagSafe keep them dry and away from water.
Most of these gadgets are constructed of plastic; however, some are also made of rare materials. It is recommended that you check to ensure they are positioned correctly and wipe them with a soft cloth to prevent scratches.