The Best Smart Sprinkler Controller for 2023
Integrate smart sprinkler controllers into your smart home and enjoy the convenience of a self-regulating irrigation system.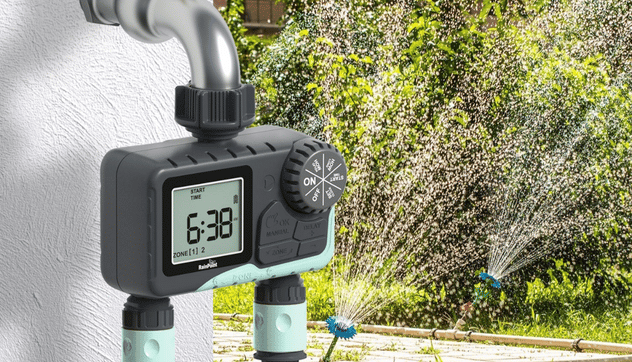 A smart sprinkler controller, which provides exceptional efficiency for fully automated in-ground irrigation systems, is one of the simplest ways to revitalize your lawn or garden for warmer weather. Using the existing sprinkler system and a smart controller, your lawn will receive the ideal amount of water each time, depending on the local weather. Voice control using well-known smart assistants like Alexa and Google, as well as remote access via the device's companion app, make it even easier to tend to your lawn or garden.
Who This Is For
Smart sprinkler controllers are useful if you want to put your lawn on autopilot to prevent a brownout. Additionally, for those who want to precisely manage how much water is applied to their lawn and garden, these sprinkler controllers are wonderful.
Is a smart sprinkler controller worth it?
The majority of the smart sprinklers we evaluated allow you to program the sprinkler to water your grass on a specific day and time by creating a watering plan. You have total control over how much water your smart sprinkler uses thanks to this, which can save you money by preventing unnecessary water purchases. Using the device's companion app, you may easily change the schedule if you decide not to water your lawn on a particular day. The option is useful if you want to make modifications to your current sprinkler schedule while you're away from home or if you just want the ease of doing it from your couch.
How is it better than a regular sprinkling system
The water flow is not controlled by sprinkler controllers. Like a conventional electronic or manual sprinkler controller, they automate the process of opening and closing individual valves. They are "smart" because they can connect to the internet to get weather information, develop personalized timetables, and notify you. Instead of having gauges that track actual rainfall, these devices feature WiFi connections that enable them to use weather information from the internet to determine when to water plants. Depending on how much rain you get, if the controller anticipates an afternoon storm, watering may be postponed until that morning or perhaps for several days. Some intelligent sprinkler controllers integrate with home weather stations or soil moisture sensors to more precisely measure how much rain falls in your yard, allowing for even more precise watering.
Why You Should Trust Us
Our goal is to assist you in finding the greatest products and making the most of what you already have. There are lots of smart sprinklers in the market at the moment. However, to help you navigate the confusion and locate what you need, our team of product specialists carefully evaluates each product we recommend to help you get the most out of what you purchase.
How We Picked
We scoured the Internet for information on how to use smart sprinkler controllers and read customer reviews from real users; we sought advice from experts; and, of course, we relied on our own accumulated expertise. We looked for systems that enable control of irrigation from both a smartphone and any Internet-connected PC. The effectiveness of smart sprinkler controllers hinges on obtaining the most precise meteorological data available. We choose systems that make use of a vast network of weather stations and the most up-to-date weather data.
With the aid of a smart sprinkler controller system, sprinkling sites should be accessible and manageable without the need for a separate computer. To access the system from anywhere in the world using any Internet-connected computer, it should be able to manage an endless number of sites and controllers. Although the majority of smart irrigation controllers can reduce water consumption costs, in many cases, these reductions are negated by the necessity of paying monthly or annual fees for weather data and/or connectivity costs.
We looked for systems that leverage already-existing communication infrastructures like the Internet that are present and functional at your place of business or residence and do not charge a fee for weather data. The software of the smart sprinkler controller's evapotranspiration parameters is typically difficult to set up and administer, frequently requiring the user to input up to 20 different parameters to accurately configure the system and deliver the right amount of water to each irrigation zone.
In addition to software that can identify the rest of the necessary information, we looked for systems that are easy to use and apply fundamental data such as plant type, sprinkler type, amount of sun, amount of slope, and soil type to automatically prescribe the best watering schedule. Since some timers are always outside, you'll need a smart controller that is weatherproof to protect your timer. Not all of them are, so we went for those that are waterproof. Also, the majority of the controllers we evaluated are capable of managing seven to eight zones, and several also provide upgrades that allow for more. Before investing in a new smart sprinkler controller, make sure to verify the number of zones that are present in your system. If you purchase a controller with insufficient zones, it won't be able to water all of the required areas.
How We Picked
Weather/Waterproof

Since most of these sprinklers are installed outside, you'll need a smart controller that is weatherproof to be able to stand up to the elements. Not all of them are, so we went for those that are weatherproof.

Access to Smartphones and Range

A decent smart controller should be compatible with both Android and iOS devices. This gives you the freedom to regulate or monitor the controller regardless of where you are. We looked for systems with very easy-to-use apps and seamless connectivity.

Accuracy of Prediction

Smart controllers rely on internet weather data, soil moisture sensors, or home weather stations to predict sprinkling schedules. We chose systems that can accurately process this data to prevent under or overwatering your lawn or garden.

Cost-Effectiveness

To save you money, we looked for systems that leverage pre-existing infrastructures like the internet that are present and functional at your place of business or residence. We also looked at options that offer decent features without charging a fee for weather data.
Care and Maintenance
Different brands and kinds of controllers have different features and controls. Always consult your owner's handbook for precise instructions, as some use knobs and others are digital with touch screens. Also, the complexity of smart irrigation controls varies. Most homeowners can complete the installation in three hours or less with only basic electrical knowledge. If you choose to hire someone to install the controller, make certain that they are licensed, insured, and bonded.
You'll also need a weatherproof smart controller if your timer is outside. Not all of them are, so exercise caution or invest in weatherproof housing to protect your controller. Sprinkler heads that are cracked, fractured, or missing entirely can cause water geysers or high water spouts. When the heads are too high, cars and lawnmowers accidentally run over them. Replace these broken heads with ones that are of the same brand and model as the others in the area. When the system is operating, water spurts or pools at the extended riser of the sprinkler indicate the need to be replaced. Digging a hole around a sprinkler head and down to the lateral line and riser is necessary to investigate if the leak appears to originate underground.
Further Reading and Similar Topics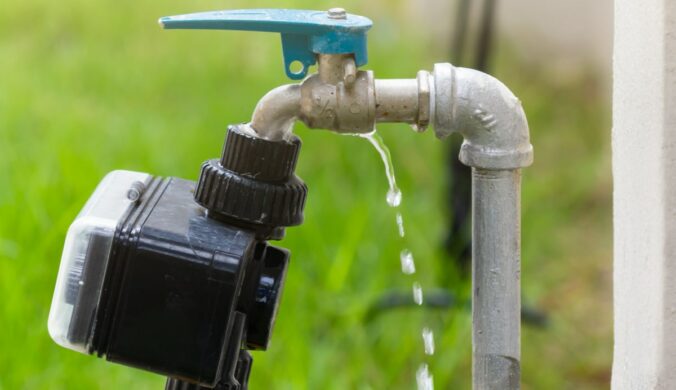 July 1, 2023
Smart Irrigation Month – July
Can smart irrigation help save the planet in some way? The answer is, yes!