The Best Smart Speaker for 2023
With a dependable smart speaker, you can control various smart appliances around your house.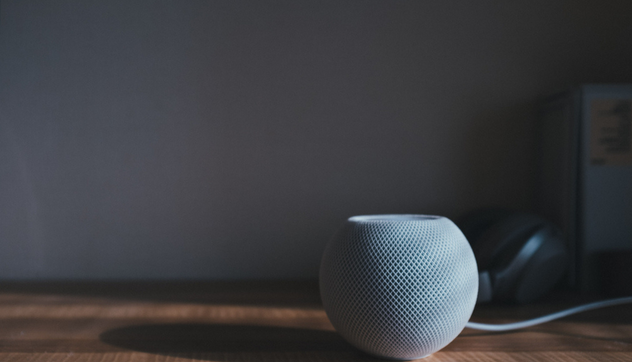 The world of smart home technology is exciting and rapidly expanding. And for many people, a smart speaker is their entry point into the space. These speakers serve as the control panel for all of your connected devices. They enable you to manage several devices with a single command, saving you the trouble of navigating through various phone apps to complete a basic task. By responding to voice commands to set timers, play music, look up the news and weather, and operate smart home devices like lights and locks, Alexa, Google Assistant, and Siri have established themselves as our trusty digital assistants.
But with so many alternatives that vary in price, size, and audio quality, as well as each, having a unique voice assistant, purchasing a new smart speaker might be a little overwhelming. Fortunately for you, we examined all the top models and assembled this guide to smart speakers to help you make a decision.
How We Picked
Audio quality

Consideration should be given to the overall sound quality at maximum volume to check for skipping. It is important to analyze the efficiency of the built-in voice assistant while controlling playback based on your request.


Size + shape

The volume of each speaker may normally be estimated from its size and drivers. For the best sound quality, you'll probably want a bigger speaker in a bigger room, and vice versa.


Battery

The decency of a smart speaker's battery is determined by how much power it delivers on a single charge. A decent speaker should last you about eight hours of use on a single charge.


Price

With smart speakers, you should expect to get more features with the more expensive options. However, our cost-effective pick still strikes a balance between quality and price.

Who This Is For
The products advertised in this guide are for smart homeowners who want a compatible speaker to help with performing basic tasks around their space without much effort.
Smart vs. Bluetooth speakers – worth the splurge?
Despite having similar appearances, Bluetooth speakers and smart speakers are very different in terms of portability, convenience, and functionality. Bluetooth speakers are wireless, portable, and powered by batteries. Smart speakers, on the other hand, are connected to your home internet and listen for voice instructions to play music or operate your house.
A Bluetooth speaker is just a wireless speaker. Any audio originating from your phone, tablet, computer, or TV is played by it (including calls and ringtones). A Bluetooth speaker can be used without the need to download any special apps, but you must first connect your device to the speaker in order to use it. Smart speakers that are internet-connected listen for voice commands and automatically fetch the content you wish to hear. Without using your phone or computer, you can quickly access podcasts, radio stations, music, playlists, and more.
A smart speaker may be a better choice than a standard Bluetooth speaker if you're searching for a simple, fantastic speaker for your house. Smart speakers broadcast high-quality audio directly from the internet, preventing interruptions to your music whenever you receive a call or text. Additionally, smart speakers make excellent personal assistants. They can change the channel on your TV or operate other smart home appliances like locks, dimmable smart lights, or plugs.
What's the point of a smart speaker
There are many uses for smart speakers. They can be used to play your favorite music from streaming services like Spotify or Apple Music. While portable smart speakers can be used both indoors and outdoors, negating the need to purchase separate indoor and outdoor speakers, some smart speakers can also connect with one another to create a complete sound system. Using voice control instead of an app or getting up to change music or playlists is another benefit of using a smart speaker over a normal speaker.
Most smart speakers may serve as a hub for all of your smart devices in addition to being speakers, enabling voice control of compatible smart home lighting, locks, and other devices. Many smart speakers can also set timers, which come in handy while you're cooking in the kitchen or have a full or dirty hand. They can read off your daily schedule, the weather, and recipes, make or take calls, and more.
Why You Should Trust Us
National Today has devoted numerous hours to testing various smart home appliances, such as smart smoke detectors, sprinkler controllers, smart garage door openers, smart home sensors, and smart thermostats.
How We Picked
Audio quality
Both the overall and maximum volume sound quality are evaluated. On each speaker, four different songs are played before being rated. To prevent brand or aesthetic bias among testers, speakers are hidden under a small sheet. We also keep track of the frequency picked up at a distance of three feet.
Shape + size
The intensity that each speaker can produce is often best predicted by its size. You'll probably want a bigger speaker in a bigger room, but a smaller speaker can fit nicely in a smaller room.
Design/style
You might want to consider the appearance of a smart speaker, especially if you're into aesthetics. For instance, our runner-up pick is so compact and sleek in its design that you can put one in each room without anyone noticing. To confirm that the manufacturer's claimed measurements are accurate, we measure each speaker's overall dimensions as well as its footprint.
Battery
Because smart speakers are constantly listening for voice commands, they need to have either a power outlet connection or battery power to function properly. Although speakers that run on batteries are super versatile (you won't worry about where to plug in a cord), they are designed for indoor or outdoor use.
Price/durability
With any smart home product, the quality—in this case, audio quality—is determined by the price. Thankfully, manufacturers have taken care to offer a wide range of products to suit every customer's budget while retaining good quality. You also want to consider speakers that run on batteries (as opposed to a power outlet connection) as they are designed for outdoor use.
Compatibility with other devices
If you have other smart devices in your house, you may want to verify their voice assistant compatibility. Some smart gadgets don't support all voice assistants or streaming services, which can complicate setup if you're using two voice assistants.
Warranty
You should consider if your smart speaker has a warranty from the manufacturer or seller so that you have the option to have defects repaired or the speaker replaced.
Care and Maintenance
How to keep clean
Before you start, make sure your device is unplugged.
Use a lint roller to get rid of any dust and to collect any small pieces of debris that may have become stuck on top of the fabric.
Wipe the speaker fabric completely and gently with a microfiber dusting cloth. This technique will assist in removing the topmost layers of dust from a speaker that occasionally only needs a little maintenance.
Before plugging it back in, give the device an hour or two to completely dry off.
If case of stubborn stains, we advise using a magic eraser, such as the Mr. Clean variety, in conjunction with some of the tips mentioned above.
Where and how to display
Get at least one smart speaker for each major living area so that you can always reach them with your voice when you need to control a smart home without having to take out your phone. Determine which rooms you intend to use smart speakers in the most before making a purchase. If there are multiple such rooms on a floor, you should also think about whether sound might be muffled by the walls, necessitating the installation of speakers in each one.
Where and how to store when not in use
If it is not in use (because no one is around), the speaker ought to be turned off. This is arguably one of the most underutilized ways to ensure your security and eliminate a potential threat to your home's safety. Also, consider using a password manager for all of the unique device passwords you have created. Strong passwords can act as a deterrent against unauthorized access to your smart speaker.