The Best Smart Doorbell Camera for 2023
Answer and monitor your front door from almost anywhere and at any time with these handy little remote devices!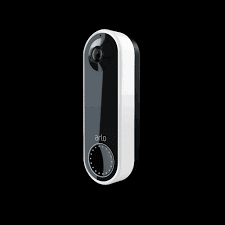 There is often a need to monitor, record, and retrieve the happenings around your home. Most times, it is for security purposes where you need to detect burglary and counter it before it happens. In other cases, it is for record purposes where you record the happenings to track what happens around your home.
No matter what your reason for recording the events in your home is, a smart doorbell camera will do the job. It captures real-time videos and stores them in memory for retrieval. It also allows you to monitor your home remotely using your phone, tablet, or computer.
With the rapidly advancing technology, numerous manufacturers of doorbell cameras include different features. For this reason, we have compiled a list of the best smart doorbell cameras with the best features. We have also provided all the relevant information you will need before and when using a smart doorbell camera.
How We Picked
Picture Quality/Resolution

The ideal smart doorbell camera should have high resolution and the best picture quality. This way, you get to see everything captured by your camera clearly, leaving no room for guesswork.


Night Vision

Security is most times compromised at night than during the day. Therefore, your doorbell camera should have night vision to enable it to light and capture images and motions in the darkness.


Battery Life/Memory Capacity

A good doorbell camera should have a long battery life to keep it functioning for long periods without going off. It should also have a large memory capacity to hold long videos.

Cost-Effectiveness

When defining your budget, research the market to determine the current market price. Also, examine the different features in different cameras to determine the best. Consequently, get one whose cost matches the quality.

Our Top Picks
Our Top Pick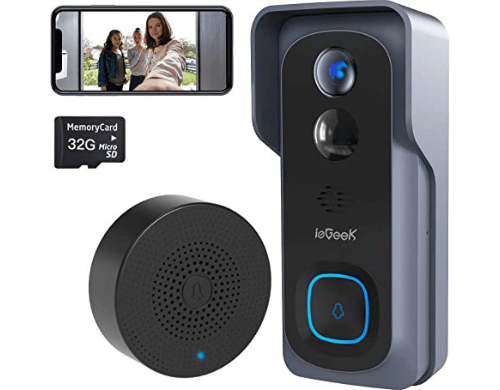 While the ieGeek is a recent entrant in the video doorbell space, this product looks great. It's a sleek device that can be installed quickly and it's compatible with other smart home devices.
ieGeek doorbell camera has an IP65 structure that allows you to use it safely outdoors. It works under different weather conditions without altering the quality of the results. The weatherproof material also resists damage from harsh weather conditions such as harsh sunshine or rainfall. Consequently, it has a long life span, serves you longer, and gives you value for money.

Achieve clear images and video of your home using this doorbell camera.
Our Runner-Up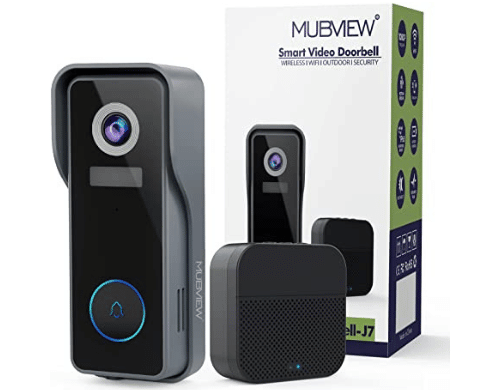 Wide viewing angle that captures a wide area to ensure that you record all the essential spots around your door.
With an inbuilt battery, the MUBVIEW doorbell camera monitors your home using battery power. The battery ensures that it never misses a scene even when there are power outages. It is rechargeable to keep it functional without the need for a direct power connection. Additionally, this battery is long-lasting and will require frequent charging.

Enjoy peace of mind knowing that your home is well monitored.
Most Cost-Effective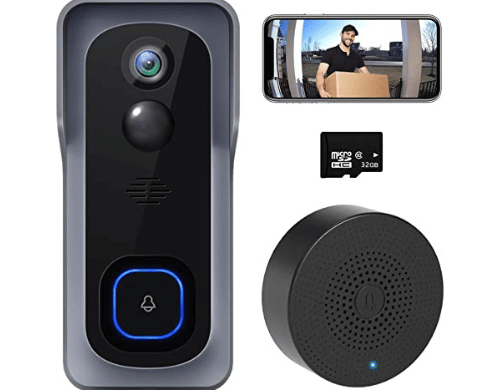 Features IP65 waterproof protection to withstand rainfall, water splashes, spills, and other elements
XTU doorbell camera is easy to install and has an easy-to-follow instructions manual. Therefore, you can easily follow and install without hiring professional help. The installation process is also fast, allowing you to use the camera shortly after buying it. This way, you get to secure your house easily without undertaking overwhelming wiring, testing, and fixing processes.

Keep a record of the happening at your home using this doorbell camera.
Everything We Recommend
Our Top Pick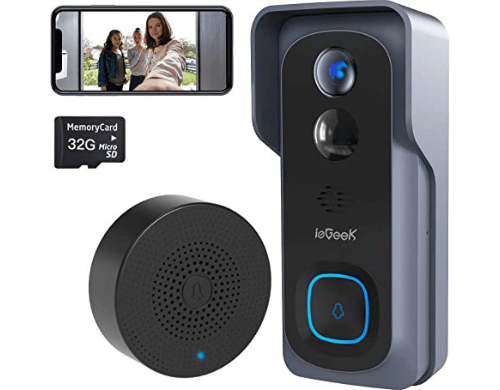 While the ieGeek is a recent entrant in the video doorbell space, this product looks great. It's a sleek device that can be installed quickly and it's compatible with other smart home devices.
$79.99
Our Runner-Up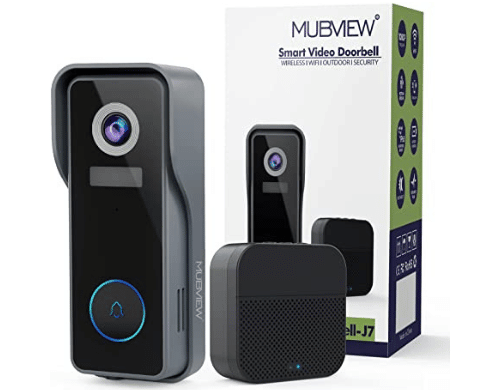 Wide viewing angle that captures a wide area to ensure that you record all the essential spots around your door.
$54.99
Most Cost-Effective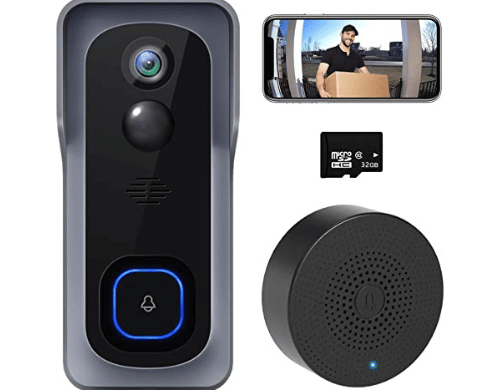 Features IP65 waterproof protection to withstand rainfall, water splashes, spills, and other elements
$79.99
Who This Is For
Who This Is For
The doorbell cameras reviewed here are wireless and ideal for use on any doorbell. They are all weatherproof, making them perfect for indoor and outdoor use.
Is A Smart Doorbell Camera Worth It?
A smart doorbell camera is easy to use and is installed on the doorbell. It is wireless and does not require exhausting wiring processes and messy wires. It captures the events on your doorstep and records the videos for future retrieval. Additionally, a smart doorbell camera connects to your mobile devices allowing you to monitor the recordings remotely from your devices. Therefore, a smart doorbell camera is worth investing in to keep your home monitored and secured.
Benefits Of A Smart Doorbell Camera Over A Burglar Alarm/Light
Smart doorbell cameras are modern and have plenty of features that burglar alarms/lights do not have. They include:
Two-Way Audio
Smart doorbell cameras have two-way audio that enables you to communicate with people outside your door. You do not, therefore, need to walk all the way to the door to open and interact with your guests and/or intruders.
Connectivity
Smart doorbell cameras have wireless features that connect them to Wi-Fi. They also support different Apps such as CloudEdge that connect them to mobile devices. Once you connect it to your mobile device, you get to view the events at your doorstep from anywhere.
Wireless Connection
Smart doorbells are 100% wireless. Unlike burglar alarms and lights, they are connected to your doorbell wirelessly without the use of cords and wires. They do not, therefore, need complicated wiring and do not litter your doorstep with wires.
What Do People Use A Smart Doorbell Camera For?
Smart doorbell cameras are an essential addition to your home. They enhance the security of your home by providing real-time recordings of the happening around your doorstep. You get to learn of any intrusion before too much harm has been done in your house. This way, you can counter burglary in your home by raising an alarm or attacking intruders.
You can also use a smart doorbell camera to keep your house safe. Since you can see the happening in your house, you can tell when your safety is compromised. You get to see what your children, pets, and house managers are doing in real-time. If they are partaking in unsafe activities, you can easily stop them.
Why You Should Trust Us
Ours is a trustworthy site that provides authentic information and reviews. We research our content deeply from credible sites and only publish information that we prove to be factual.
How We Picked
We evaluated different features of different doorbell cameras to find our best picks. They all have a wide view range to capture the scenes from far distances from the doorstep. All our features have two-way audio features that allow you to converse with people outside your door.
All our picks have large memory capacities and hold long videos and images for a long period. They also have long-lasting batteries that hold power for long keeping them connected for long periods. All the doorbell cameras we have reviewed, have high-quality video features that capture motions expertly and clearly. They do not, therefore, leave room for guesswork since you can clearly see the events in the videos.
Since our homes need security day and night, our picks capture all events at all times. They have night vision and illuminate scenes and images in the dark to record them clearly. They are also cost-effective and their buying and maintenance costs match their high quality and effectiveness.
Regardless of the smart doorbell camera, you choose from our list, your home decor will be improved. They are stylish and conform well to your home decor. You also do not need to worry that your camera will record unnecessary videos. They all have motion detection features that distinguish between the motion made by objects and people. Therefore, they do not record any video unless the motion is made by a person.
Additionally, all our picks connect to your mobile devices using smart mobile apps. They then send notifications to your device whenever they detect motion. All the smart doorbell cameras reviewed herein save recordings to the SD card for future retrieval. They also have strong network connections that record data fast with no delays and lags.
Care and Maintenance
To achieve the best quality images and videos you must learn the proper care and maintenance ways. Ensure that you always keep the camera clean. Wipe the lenses regularly to ensure that they are always open to capture all the happenings around.
Find a strategic spot to situate your camera to ensure that it has the best field of view. This way, it will not miss any spots and scenes and will keep your home well monitored. Check the network connection regularly and ensure that it is always connected. With network issues, your camera will not record all the scenes. Also, check the memory features and ensure that there is always enough free space for videos and images for several days.
Follow the correct installation procedures to ensure that your doorbell camera functions as it should. Different doorbell cameras are installed differently depending on the components they contain. If you do not have previous installation experience, carefully follow the instructions in the manual. Alternatively, hire a professional to avoid messing up the process and getting unpleasant results.
Smart doorbell cameras can serve you for years, provided you do not expose them to external impacts or power surges. However, you must replace the batteries every 6-12 months to ensure that it never runs out of power unexpectedly.