The Best Sleep Tracking App for 2023
Learn how to improve your sleeping time.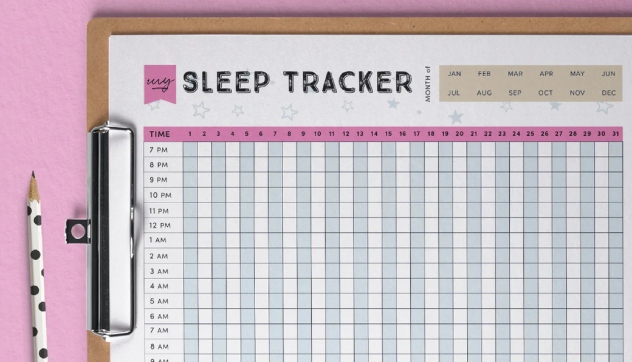 If you are concerned about your sleep, there are a lot of apps that can help. Sleep tracker apps can analyze sounds and movements that provide a clear snapshot of the quality of your sleep. Some apps that determine how much time you spend in Rapid Eye Movement (REM) sleep and how many times you are disturbed during the night.
You can even monitor heart rate, bedtime, or wake time to give you a precise picture of your night. You can even get a more complete understanding by using a wearable device, like a Smartwatch, to get a sleep score and create graphs that show changes over time. Allowing you to export your data, so you can share it with your sleeping specialist if you want to get extra assistance.
How We Picked
Accuracy

Since we are dealing with a health-related issue, it is important to get the correct information. If you find that you are not doing something right, then you will need the exact information to act on it.


Detail

The more details the app provides, the better will be your understanding of your sleeping habits, and it will be easier to detect behavior that you can modify.



Easy to Use

Since none of us is a professional, it is extremely significant to have an app that is not too complicated, so you can continue using it over time.



Cost-Effectiveness

As always, we are trying to master the balance between the price that you are willing to pay and the benefits that you receive from such a purchase.


Our Top Picks
Best Pick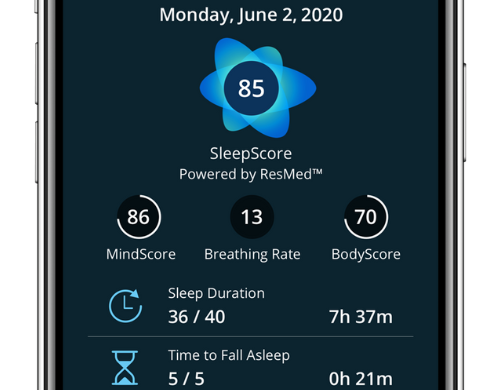 The most advanced tracker that you can get.
Lots of features to track and improve your sleep.


The app uses sonar technology to measure your breathing and other sounds, allowing it to track light, deep, and REM sleep, identifying when you wake up during the night. It also creates a sleep chart, so you can create a goal to improve the quality of your sleep.

Runner Up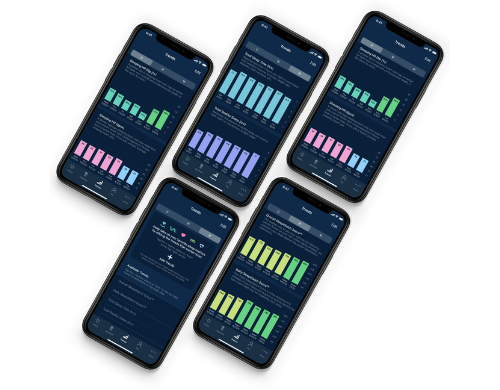 It monitors how rested you are, helping in changing bad mood that may be caused by lack of sleep.
The best way to find out is if you talk in your sleep, understand your snoring and get a great night of sleep and rest.

When you wake up, you will get your sleep report with your daily tips and recommendations to improve your sleep. Using its AI-powered software that works to monitor your sleep, make suggestions, and personalize your rest while sleeping.

Most Cost-Effective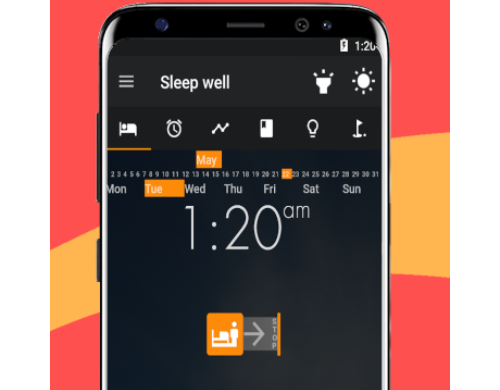 A smart alarm clock does so much more than wake us up in the morning.
Helps you analyze your sleeping patterns in depth and correct them if necessary.

In our modern daily life and work schedules, our sleep patterns have become irregular and much shorter than they should be. PrimeNap can avoid being pulled out of deep sleep by a well-meaning alarm, and wake up gently after a sleep cycle completion, simulating a natural awakening.

Everything We Recommend
Best Pick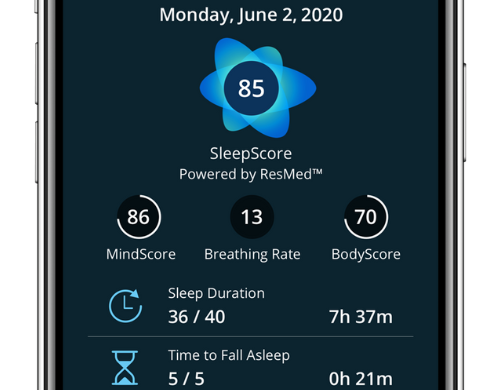 The most advanced tracker that you can get.
Runner Up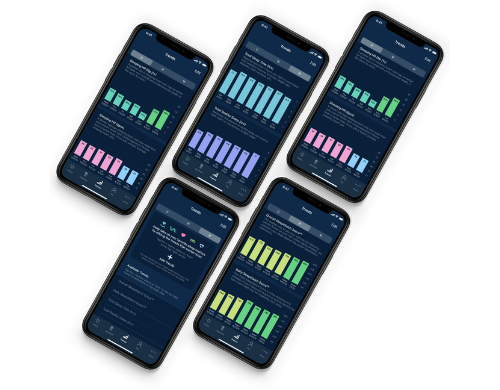 It monitors how rested you are, helping in changing bad mood that may be caused by lack of sleep.
Most Cost-Effective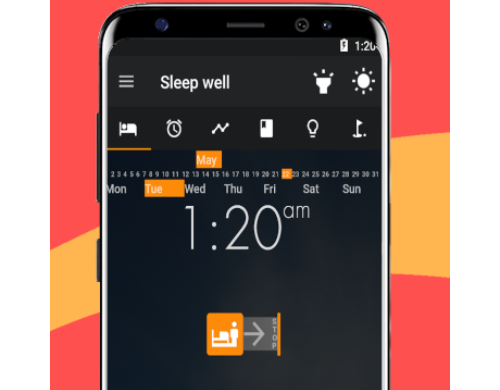 A smart alarm clock does so much more than wake us up in the morning.
Who This Is For
Sleep trackers are designed to help people that are concerned about the quality of their sleep, because they are waking up tired. There are some other people that want to keep track of their overall activity. Sleep apps monitor your sleep and provide you with an analysis of the quality of your sleep.
These apps are useful for people who need to identify how many times they wake up during the night and want to find out why. They also assist by setting goals to improve their sleep.
How do sleep trackers work?
Sleep trackers are useful tools that get data from sounds, movements, and some behaviors while you are sleeping. They analyze that data and provide a clear result of the duration and quality of your sleep. They also determine how much time you have REM, rapid eye movement, and how many times your sleep gets interrupted during the night.
They get the data from inputs like sounds, heart beat, and schedule of your sleep. Some apps increase the data by getting it from wearable devices, like smartwatches, and with that they create graphics that elaborate on the changes over a certain period of time. Those charts can be shared with a sleep specialist if you recognize any sleeping behavior that you are not comfortable with, and decide to get some assistance from a specialist.
Are sleep trackers worth it?
Definitely they are not going to be as useful for everybody, not all of us are concerned about their sleep. However, keeping track of your habits can prevent more serious issues if you happen to have any sleeping disorder or condition. If you have the most minimal doubt about it, it is better to start monitoring yourself, and if the results that you find out about yourself are not optimal, then you will need to contact a specialist. So in the long run, yes, they are totally worth it.
Issues with Orthosomia
Orthosomia is a perfectionist type of quest to achieve perfect sleep, It is an unhealthy preoccupation with healthy sleeping.
Some people started getting symptoms related to the concerns about what their sleep-tracker was telling them, and if they were getting good quality sleep or not. People were stressed out, because their sleep was not meeting their tracker's definition of good sleep, and in some cases their sleep was suffering further.
The best solution for this, is to start by acknowledging that the device, or the app, will provide only a parameter. There could be many reasons why you are not getting good lectures, specifically because your device is not a professional sleeping test. If you are concerned about the lectures that are getting, please contact a specialist.
Are sleep trackers safe?
Yes, they are. But it is best to remember that you need to listen to your body more than your device. As humans, we always try to enhance ourselves in some way or other and if you focus on the numbers of a device, you are going to start to try to improve your numbers. We are programmed to be like that, from sports, school, work, etc. Sleep data can be useful, just try not to obsess over it.
Why You Should Trust Us
As writers, we need to face deadlines and make investigations about different products on a daily basis, and sometimes topics get interesting. We can lose track of time, and to be honest we try to get help by relying a bit on sleeping trackers. 
The trackers have assisted some of us by letting us know that we are not sleeping as much as we should, sometimes the data makes sense, since we do feel tired, but sometimes is not as accurate. The data can help, but it is necessary to remind you that it is better to consider it as a guideline and never a rule.
How We Picked
The most important thing to consider is the accuracy of the app, it is not safe to rely on something that is giving you incorrect information. Let's remember that our devices are not built for the sole purpose of tracking our sleep, so it is normal to expect some inconsistencies. They are multifunctional gadgets that were created to make our life easier.
So the information is not going to be completely true, but at least we got results that were somehow reflecting our physical state and mental stress.
Another thing that is indispensable to take into consideration is the amount of detail that we got, the more data you get, the more analysis you can perform. The details that you need to have are, how long you slept, how many times you woke up during the night, how long it took you to fall asleep, and your movements.
They need to be easy to use. Nobody wants to have apps that you do not understand, or are too complicated to configure, if not you are going to spend the rest of the night setting up an app that was supposed to help you sleep.
The results that they need to provide need to be readable, and by that we mean that they need to not have technical phrasing, because we are not doctors, and complex wording can be counterproductive. These results can be presented in the form of a chart or a graphic, and it helps if you can share the information. If you have a specific concern, then you can send it to your doctor or specialist for further information.
We always try to balance out the price and the quality of a product or service that we try. During this comparison, we found out that there are a lot of free apps, but they are too basic or the monitoring that can perform is inefficient. On the other hand, some other apps are not expensive, and they offer a fair amount of information, and you can always start with a free trial. It will all depend on how much data you require.
We found out that as a non-professional, the less information you get as a reference, the better. If you are concerned about something that a basic app is telling you about yourself, it is always better to go with a professional.
The compatibility that the app has with our devices is also significant. After all, we were not going to change phones to get just a single app, it is just not worth it. The best apps are the ones that, in addition, provide general advice, sometimes really simple, sometimes a bit more complex, but in the end, they are trying to help you to sleep better.
There are some apps that have a built-in feature that allows them to set an alarm clock that will wake you more smoothly in the morning, instead of the alarms that come by default with your phone. This ensures that you will have a natural awakening, instead of waking up in a state of shock caused by an electronic rooster.
Care and Maintenance
Try not to use your smartphone 30 to 60 minutes before sleeping. It can affect your attention span and can conflict your brain when you are trying to sleep, but you are feeding information to it. It can also make the app misinterpret the activity that you are having and consider it as a negative behavior, when it is not necessarily the case.
Instead of spending that time on your phone, try to create a nighttime routine like preparing the clothes you will be using the next day, brushing your teeth or washing your face, with the purpose of mentally preparing yourself to be ready to sleep as fast as you can.
It is also essential to understand circadian rhythms, which are physical, mental, and behavioral changes that happen in a daily cycle. It is a natural process that is impacted mainly by light and dark, they influence animals, plants, and microbes. One example is sleeping at night and being awake during the day.
Even if we reviewed apps that can assist you with some healthy behavior, it is fundamental to remember that we recommend taking it as a reference, and not trust blindly to an app or device. If you have the minimum doubt or concern, please contact a physician.