The Best Refrigerator for 2023
Keep your food and foodstuff fresh for a long time with the best refrigerators available on the market right now.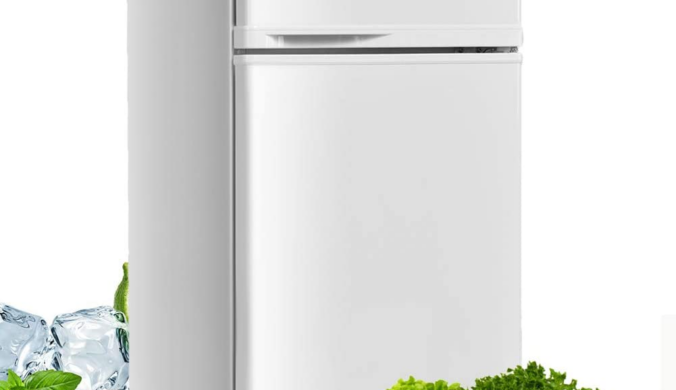 A refrigerator is a must-have appliance in every kitchen. It keeps your food fresh and safe for consumption for a long time. A refrigerator also helps you to save money by reducing food wastage. It slows down the growth and activity of bacteria thus preventing the food from going bad. You can use your refrigerator to make ice cubes that you can use to cool drinks, for first aid, and more.
A refrigerator consists of a compressor, heat-exchanging pipes, an expansion valve, and a refrigerant. The refrigerant contains gas that is compressed by the compressor to raise the refrigerant's pressure and temperature. The pressure causes the heat-exchanging coils to dissipate pressurization heat. The refrigerant further condenses into liquid and flows out through the expansion valve. This liquid moves to a low-pressure zone and expands and evaporates. As it evaporates, absorbs heat, and gets cold. Eventually, the refrigerant absorbs heat and makes the refrigerator cold.
How We Picked
Size and Capacity

The ideal capacity of a refrigerator is dependent on how much foodstuff you handle daily. However, also consider the size of the designated space. Get a refrigerator whose height and width fit comfortably in your space.

Eco-Rating

Eco-rating on a refrigerator refers to how friendly the appliance is to the environment. Eco-friendliness is gauged based on production, transportation, usage, and disposal. Only buy an eco-friendly refrigerator to avoid harming the environment.

Power and Temperature

The power a refrigerator consumes will determine how much money you will spend on electric bills. Before settling on a refrigerator ensure that you can comfortably pay for the power bills it will incur.

Cost-Effectiveness

The size, capacity, brand, and other features of a refrigerator determine its price. However, not all the features are necessary for every user. To spend the minimum possible amount, choose a refrigerator with only the relevant features that you desire.
Our Top Picks
Our Top Pick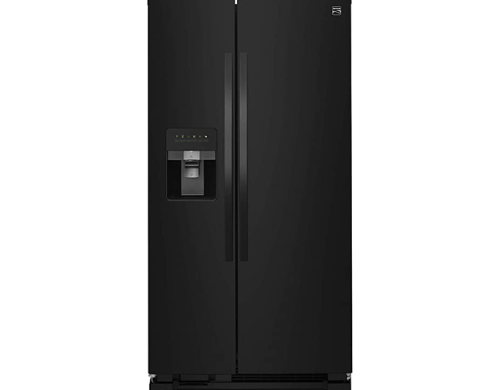 A large holding capacity accommodates most of your groceries and perishables.
Although it has a very large capacity, the Kenmore refrigerator is small and compact.
Kenmore refrigerator is costly but holds lots of groceries.
Our Runner-Up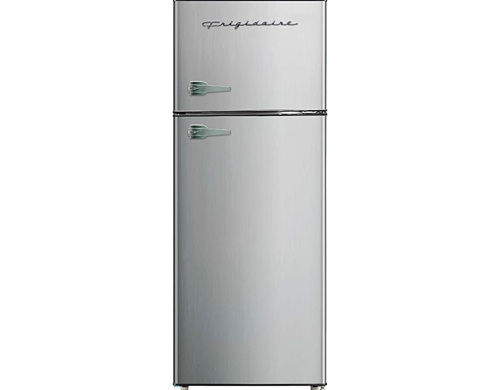 Easy-to-use mechanical controls makes this appliance suitable for different users.
With the stylish design, this refrigerator blends well into your kitchen.
Frigidaire EFR751 refrigerator has a large capacity and will fit all your groceries.
Most Cost-Effective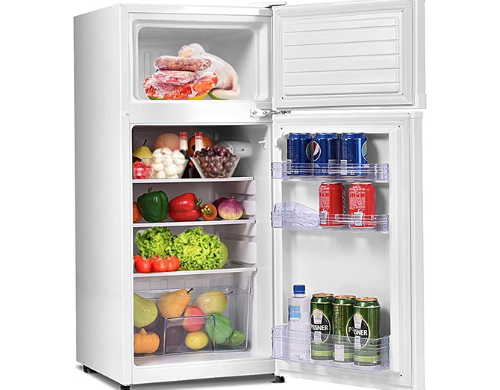 The low noise motor operates silently causing no disruptions.
The temperature in this refrigerator is easily adjustable.
Safeplus Compact Refrigerator is small and ideal for small spaces.
Everything We Recommend
Our Top Pick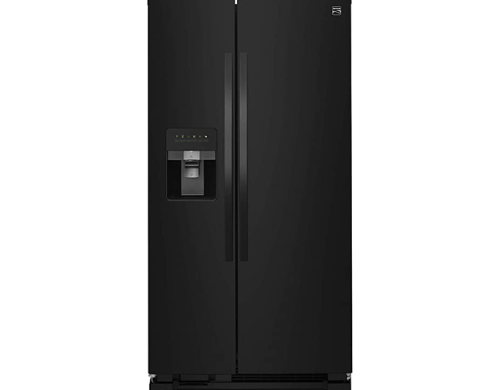 A large holding capacity accommodates most of your groceries and perishables.
Our Runner-Up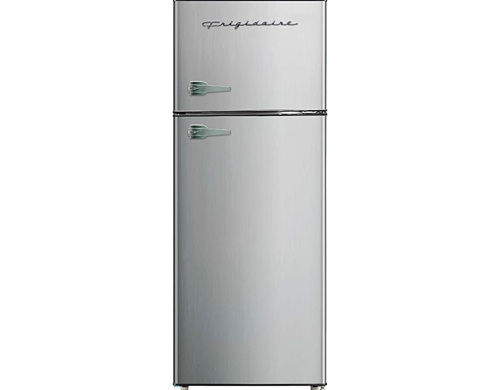 Easy-to-use mechanical controls makes this appliance suitable for different users.
$496.49
Most Cost-Effective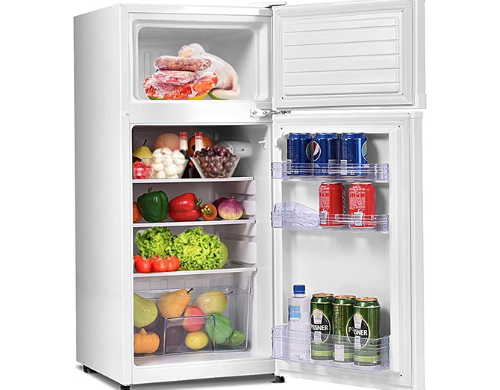 The low noise motor operates silently causing no disruptions.
$319.99
Who This Is For
The refrigerators reviewed herein are ideal for use by any person. Our top picks consist of refrigerators of different sizes and capacities. Choose one with the ideal size and capacity based on your usage and physical space.
What is the energy rating of a fridge and why is it important?
The energy rating on a fridge refers to the energy performance of the appliance. It is usually printed on an energy rating label. It helps you to understand how much it will cost you to run a particular refrigerator. On the label, there is a star rating, a brand and model number, and an energy consumption figure.
The star rating shows energy efficiency. The more stars the more energy-efficient the fridge is. The stars are only used to compare refrigerators with the same capacity. The energy consumption figure on the label is stated in kilowatt-hours per year (kWh). You can use this information to calculate the cost of running a refrigerator using an online calculator.
Knowing the energy rating of a refrigerator allows you to determine which refrigerator suits your budget. It allows you to choose an energy-efficient refrigerator that will have low running costs, thus saving you money.
Why You Should Trust Us
We provide honest reviews and have no endorsements from any brands listed here. Our top picks are influenced by consumer experiences, features, and the effectiveness of the products.
How We Picked
Coming up with our top picks is a rigorous process that involves researching multiple products. We examine their features and read all the consumer reviews. Consequently, we pick those with the best record of positive reviews and with the most effective features.
Among our top picks are refrigerators of different sizes. We have picked different sizes in width and height deliberately to accommodate different users with different kitchen/location sizes. They also include refrigerators of different capacities, allowing you the liberty to select one that fits your food and groceries. We have picked lightweight refrigerators that will not give you too much trouble transporting.
All our picks are eco-friendly since we care for mother nature. We discourage using appliances that could harm the environment since the consequences are hazardous. They are also made of safe materials that will not leach chemicals into your items. Our picks are refrigerators with varying power consumptions. This decision is influenced by our motive of inclusiveness and diversity. We accommodate users with different financial capacities and who have diverse budgets and priorities.
From our picks, you get to select refrigerators with different temperatures. The ideal temperature should be dependent on the type of products you intend to preserve in your fridge. For instance, groceries such as tomatoes will thrive in moderate temperatures. On the other hand, animal products such as milk and meat require the minimum possible temperatures.
Additionally, we have only settled for refrigerators with reasonable prices. The costs correspond to the quality of the appliance to give you the best value for money. You do not need a refrigerator that will give you a hard time installing. Along the same line, you do not want one that will require you to hire a professional to install it for you. Therefore, we have picked refrigerators that you can install easily by yourself.
A refrigerator is among the biggest kitchen appliances. It is easily visible and therefore has a huge impact on your room's appearance. Therefore, we have picked stylish refrigerators with modern designs that will go well with your kitchen decor. The designs are also friendly to allow you to access all your products easily and securely.
Among our picks, you will find refrigerators with different extra features such as an icemaker, water cooler, and built-in freezer. Go with one with the features you desire and those that will serve your various purposes. Finally, we have only listed sturdy refrigerators that will serve you effectively for a long period. They all have a sturdy structure and impact and weatherproof materials that will go for a long time without breaking apart.
Care and Maintenance
You need to learn and follow care and maintenance tips to enable your refrigerator to serve you effectively. Check the seal on the doors regularly and ensure that they are all in place. Once they fall out of position they allow air to escape from the fridge and allow warm air to penetrate. This cycle disrupts the functioning of the fridge by warming up the air inside. Consequently, bacteria find a conducive environment to grow and react thus spoiling your products.
A refrigerator preserves your edibles and should therefore be kept clean. Deep cleaning it after every 3 to 4 months keeps your foodstuff safe. However, ensure that you clean it regularly and wipe off food spills as soon as they occur to keep it tidy.
Your refrigerator easily retains odors from your different foodstuffs due to the poor aeration inside. Some odors are irritating while others are passed on to other foodstuffs. To avoid this, spread baking soda on a sheet of paper and leave it in the fridge once in a while. You can also use oats and coffee grounds in place of baking soda to absorb the odor.
Water leakage is one of the most common fridge issues that can cause serious damage to the entire fridge or your floor. It is an issue that requires an immediate response as soon as you learn of it. Water leakages are often caused by clogged lines and the failure to place the fridge on flat, level ground. It can also be caused by leaky water supply or inlet valves. To solve the problem, examine and determine the cause and then solve the cause to avoid further damage.
Refrigerators run on a mechanism that requires free airflow to provide a cool interior environment. As such avoid blocking the vents to keep air flowing freely to maintain the best temperatures. Make it a norm to check the fridge coils regularly. Ensure that you clean up all dirt and dust. When dirt accumulates on the coils, they are unable to release heat efficiently. As a result, the compressor uses more energy and works for longer periods than it should, to provide the required results. This way, your fridge consumes more power, and the life span of the compressor reduces.