The Best Portable Toilet for 2023
Here are some portable toilets that will make your outdoor bathroom experience as glamorous as possible.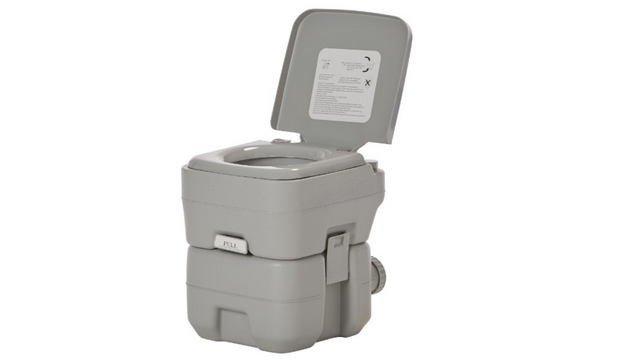 When you go outdoors, you will appreciate the importance of a portable toilet. Even if you are in an area with amenities, you can utilize a personal commode to avoid infections. When it comes to portable toilets, there are numerous options available. Composting toilets, self-contained porta potties, dry toilets, and many other types of toilets are available. We are examining four of our top picks to assist you in deciding which portable toilet is best for you.
How We Picked
Size and Capacity

Getting the correct dimensions is crucial, especially if you have a small amount of storage. Additionally, you need to consider who will use the toilet. l. Smaller tanks are easier to carry and handle but will require more filling and emptying. Larger tanks also mean the toilet is going to be larger in terms of its total size.


Material

Polyurethane plastic is commonly used to make portable toilets because it is easy to construct, clean, and does not collect odors. However, some manufacturers also utilize HDPE, which is more environmentally friendly and recyclable.


Cleanliness and Sanitation

If not routinely cleaned, portable restrooms can quickly become contaminated and unhygienic. Each of the portable toilets for camping that we have examined has a strong valve that can be used to isolate the toilet from the waste tank whenever it is not in use. This helps prevent odors from spreading and waste from escaping.

Cost-Effectiveness

Compared to regular restrooms, portable restrooms are more contemporary, efficient, cost-efficient, and practical. The components of a portable toilet system include a tank, hose, flash valve, pump, holding tanks, and a power source. Portable restrooms are simpler to build and less expensive to run because of all these features.

Who This Is For
You should think about a portable toilet if you require a comfortable and private place to relieve yourself outdoors.
Are portable toilets suitable for camping?
Yes. Portable restrooms are ideal for use when camping, at the beach, on boats, in caravans, or on RVs. They enhance the comfort of camping and are especially useful at night when you don't have to leave your tent or caravan to use the resort restrooms.
How do you dispose of waste from a portable toilet?
Although it need not be a huge hassle, this is arguably the component of using a portable toilet that discourages people the most. Modern toilet chemicals efficiently dissolve toilet paper and other solid waste while keeping the stink under control. For proper waste disposal, the flushing tank and waste tank must be separated, and the waste tank should be emptied in a bathroom that is linked to a sewer system. Never empty the toilet in a septic system since the chemicals may destroy the microorganisms required for the system to work. Always make sure the breathing mechanism is turned on when emptying the tank to avoid any "glugging" that can cause splashes. Rinse the tank completely to achieve a thorough cleaning. Now that the toilet is ready for use, you can add more cleaning agents and water for flushing.
Why You Should Trust Us
We have a very deep understanding of portable toilets and a very broad understanding that is always growing. We are confident that this evaluation will answer any queries you may have regarding selecting the best portable toilets as a result of it. Because we have the knowledge and assurance to meet the needs of our readers, we continue to strive to be the best that we can be.
How We Picked
Several aspects, including size, capacity, materials, ease of cleaning, sanitation, etc., were taken into account when ranking the best portable toilets. We also looked through a ton of online client and expert reviews.
Ease of cleaning
It is important to provide a regularly cleaned portable toilet as it keeps users safe by stopping the spread of disease. Start by emptying the waste tank before cleaning your portable toilet while camping. Before beginning the real cleaning, you must unplug the waste tank from the system, unscrew the cap, and dump it at a secure disposal location. Make sure to keep the valve open when releasing the contents to reduce the likelihood of splashback. Wearing rubber gloves is advised throughout the entire process. After the waste tank has been emptied, add some water and a suitable washing agent. If you don't have any porta-potty cleaning products, you can use regular bleach.
Capacity
Human waste is naturally collected and disposed of by portable toilets. The maximum user weight is important from a capacity standpoint because certain portable toilets can support users up to 500 pounds. One of the most crucial factors you'll likely take into account when choosing a portable toilet is its capacity. If it has a greater capacity, you won't need to empty it as frequently, but it will be heavier when the time comes to dump it. We estimate that 3- to 5-gallon tanks make up the majority of the tanks on our list of reviews. To avoid weight issues, we advise emptying these tanks much sooner when possible. Some people prefer to empty it right after each usage to dispose of their trash quickly. There are a couple of models on our list that back that up.
Sanitation
If you want to keep your toilet nearby, odor defense is going to be critical. You ought to go for a brand that manages odor. The majority of the products on our list do an excellent job of keeping smells outside of your tent thanks to their tightly sealed lids. A slide valve could also be used to help manage odor. There must be a freshwater reservoir for the flushing process in order to have a toilet that flushes. Usually integrated into the seat, this tank has a separate compartment from the waste tank. Many types, including those on our list, have two distinct tanks that can be separated to make it simple to remove waste without spilling the reservoir.
Weight
To prevent accidental separation, side clamps are used to hold the two chambers together. Weight is crucial because you have to transport your toilet everywhere. It's essential to think about how much weight you can handle before choosing a model. It will be of little utility if it is difficult to handle. In our reviews, we made an effort to note any models with carrying cases, as they can help with portability. We advise remaining at or below 15 pounds whenever possible because this seems to be a healthy weight that is attainable for most people.
Cleanness
Another important factor to think about before buying a portable camping toilet is cleaning up. When you're done camping, you'll need to empty and hose out the waste compartment because flushing toilets don't utilize bags. While models that employ a bag are simpler to clean, they frequently offer less odor control and are less enjoyable to use. The ideal alternative for some people may be to dig a hole instead, although many bag versions allow you to remove the inner bucket and do so.
Waste transportation
A portable toilet flushes and carries waste away like a conventional toilet, but the waste is not transported to a sewer but instead is carried to a holding tank underneath. The tank is located inside the portable toilet unit beneath the toilet seat. Inside the holding tank are chemicals that break down solid waste, kill germs, destroy smells, and reduce toilet paper. We made sure to choose toilets with a strong holding tank.
Flushing systems
A portable toilet flushes either by using water that comes from a hidden water tank inside the toilet or by using toilet chemicals from the holding tank. This tank will hold all waste and liquids; therefore, no mains draining or water supply is needed for standard portable toilet units.
The flusher operates by using the hand or foot. The pump flush system creates pressure that circulates the water and/or chemicals contained within the tank through a pipe to be transported to the toilet pan. Always choose a portable toilet with a good pump flush system.
Care and maintenance
Be aware of how and where you dispose of waste
A toilet that is comfortable and kept in a sanitary condition will encourage more people to use it. Toilet parts should be kept close at hand and placed in a position with lots of privacy, at least 100 feet away from water. A waterproof box or bag can be used to store nearby toiletries like tissue, flushable baby wipes, plastic bags, disinfectant, and hand sanitizing gel. Only human waste and toilet paper should be stored in the toilet container.
Take out a different trash bag to hold your trash and feminine hygiene products. Inappropriate disposal of toilet contents results in serious issues. Portable toilet systems must be properly disposed of in locations set aside for that purpose, or in places designed just for that purpose, such as RV dump stations and approved vault toilets.
Consider putting together a package of goods you want on hand, such as gloves, bleach, disinfectant, brushes, bags, etc., for trash disposal and cleaning the container. Making advance preparations will greatly simplify the task and reduce inconvenience.
How to clean
Clean the portable toilet set's exterior, interior, and waste tank after emptying. First, add water, bleach, and detergent to the top tank and thoroughly shake it to remove any stains. Flush the contents into the waste tank after making sure the top tank is linked to it. Fill the top tank with clean water, then flush it several times for a thorough rinse.
How often to clean
Portable toilets should be serviced and cleaned at least twice a week. During a restroom service, you or your service provider should empty the waste tank, wipe all surfaces and walls, and replenish toilet paper and hand sanitizer.
Wash hands immediately after use
Feces from humans or animals are a major source of germs that cause diarrhea, such as Salmonella, E. coli O157, and norovirus, and they can spread respiratory infections such as adenovirus and hand-foot-mouth disease. One of the most important steps we can take to avoid getting sick and transferring germs to others is to keep our hands clean.
Wash your hands with soap and water for at least 20 seconds after using the toilet to reduce the transmission of norovirus and bacteria.