The Best Pocket Knife for 2023
These tiny pocket knives are extremely convenient and can fit almost any pocket.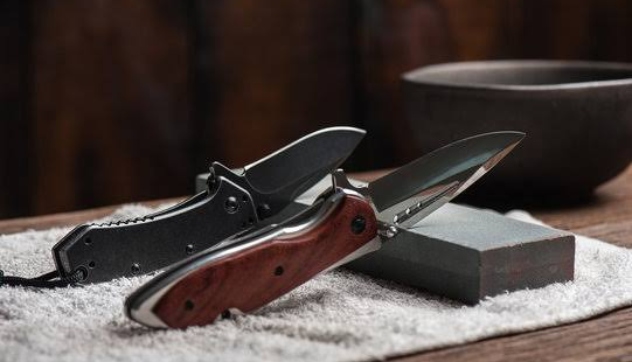 The convenience of having a small, sharp blade cannot be understated. Pocket knives are an indispensable daily tool that is growing in popularity for all the right reasons — from acting quickly in an emergency to carving meat by the campfire.
Outdoor enthusiasts are aware that there are a huge number of pocket knives available. This can make it challenging to select the best one, especially because they come in a variety of styles and models.
Different pocket knives are ideal for different users, and this list is guaranteed to make the choice quick and easy for you.
How We Picked
Usage

From using a pocket knife for hunting to having one for your camping needs, pocket knives come in handy for a slew of activities, and it's best to know what you plan to do with one. We looked at knives that could open, close, lock, cut, and perform a variety of other tasks.


Safety Features

There's nothing worse than a sharp object suddenly shooting straight through your skin from your pockets. To avoid this, we looked at pocket knives with solid and reliable folding mechanisms and grips that have good traction and won't result in accidental injury.

Durability

Getting a pocket knife that is resistant to rust and corrosion is key if you're envisioning a lot of outdoor use. Among our picks, you will find pocket knives that are functional and very reliable.


Cost-Effectiveness

It is worthwhile to pay for a knife that will provide years of reliable service. You don't have to pay a lot to get an effective one as we have found you solid pocket knives that are versatile, of high quality, and made with better-than-baseline materials at reasonable prices.

Our Top Picks
Best Pick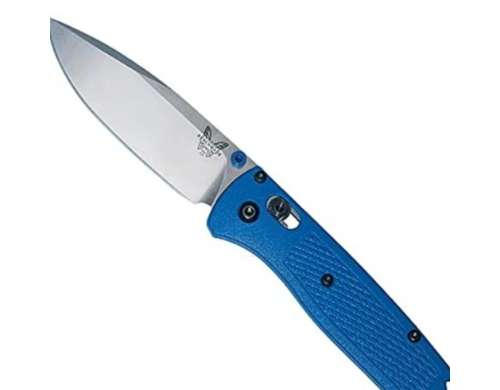 Lightweight handle scales, strong and decisive.
Benchmade presents this all-time best-performing knife in an extremely slim yet ergonomic package.
The Benchmade 535 Bugout Pocket Knife has been one of the community's favorite practical folding pocket knives for years. You can't go wrong with this lightweight pocket knife of premium steel quality with a lock that is guaranteed to keep your fingers clear when closing.

Runner Up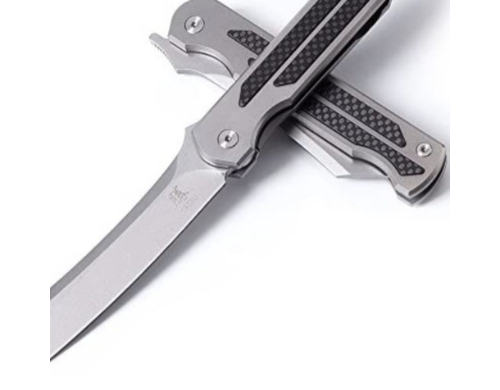 A cleaver blade that has been stonewashed and is anti-rust.
KATSU offers great versatility and slicing performance with its stonewashed cleaver blade pocket knife.


KATSU offers excellent performance with this titanium and carbon fiber handle pocket knife that guarantees a comfortable grip with anti-rust properties. It has a sturdy build, with a back lock mechanism that is classic, simple, and reliable leaving users with a paragon of comfort and unmatched functionality.

Most Cost-Effective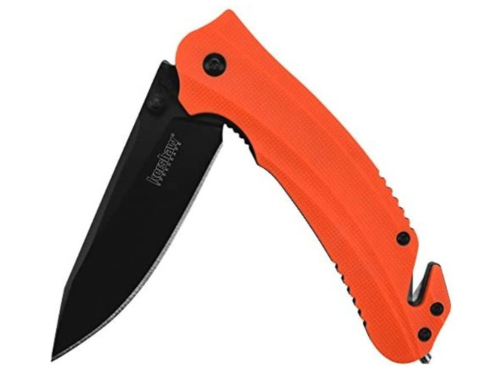 A multifunction rescue pocket knife with a glass breaker tip.
Prepare to get affordability, superior hardness, and great edge retention with Kershaw's pocket knife.


Kershaw always chooses appropriate, top-notch materials for all its working tools and knives. This one is highly affordable compared to other premium blades of the same caliber and is ideal for anyone who is a knife enthusiast or a novice just starting their everyday carry journey.

Everything We Recommend
Best Pick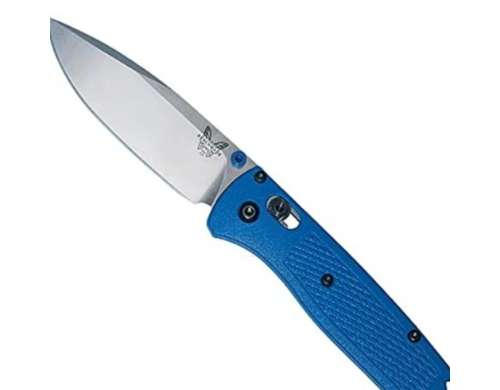 Lightweight handle scales, strong and decisive.
$161.99
Runner Up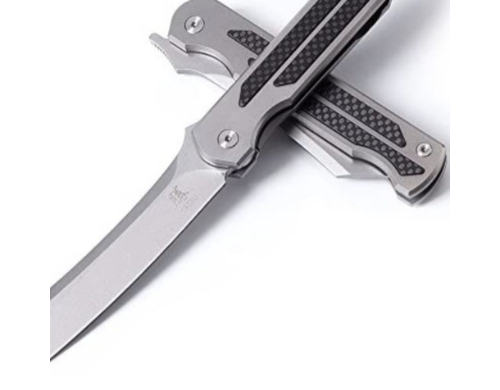 A cleaver blade that has been stonewashed and is anti-rust.
$115.99
Most Cost-Effective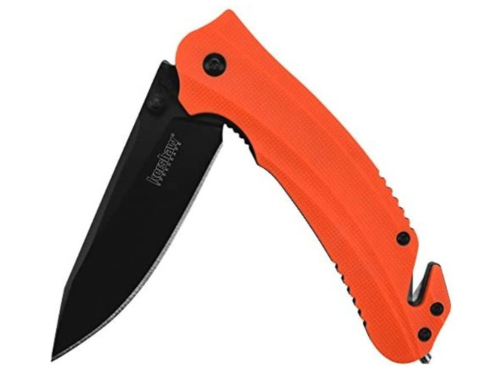 A multifunction rescue pocket knife with a glass breaker tip.
$29.74
Who This Is For
The products here advertised are for anyone who wants to have a good pocket knife as a standard tool for everyday use. From cutting bandages to removing splinters and thorns, you can never really tell when a pocket knife will come in handy for you.
States where it's legal to have a knife
It is legal to own a knife across all the states of the US as long as the goal is to have a useful cutting tool that is non-threatening, ordinary, and within the objective parameters such as blade length and functionality.
Different restrictions may apply across different states based on "weapon" analysis, such as knives possessed with the intent to carry as a weapon and that is capable of causing wounds. Other restricting factors include the length of the blade, how the knife is being opened, the observability, and other tangible features.
In all 50 states, a pocket knife, sometimes marketed as a "gentleman's knife," would pass without objection or legal problems.
Can you have it on you in public?
You can have a pocket knife on your person in public as long as you are at least 18 years of age, and you are neither a convicted felon nor a non-citizen.
Also, the knife must be a folding knife with a blade length of no more than three inches ( blade length is measured from the tip of the blade to the handle). The knife has to be carefully concealed in your pocket or handbag.
Why You Should Trust Us
Many pocket knives on the market today are of mediocre quality with blades that can rust if left out in the elements, causing you to pick up a new piece of gear more often than necessary. As such, we have found the best, long-lasting everyday carry blades that will offer you excellent value for your money.
How We Picked
Having a good pocket knife can come in handy in a surprising number of ways, from opening delivery boxes to fishing little objects out from between floorboards. You can be sure that we looked out for pocket knives that will outperform basic tasks without you having to search around for specific tools.
Nobody wants second-best anything, so to get the ideal pocket knife for you, we scoured over previous customer experiences with all types of pocket knives, taking into cognizance the most useful pocket knife that offered them great versatility, grip, durability, blade type, amongst other features and accumulated their opinions on the satisfaction they got from using them.
Among our picks, you will find pocket knives with sturdy lock mechanisms that make them safe to use during rigorous cutting tasks.
For the most part, we streamlined our picks to knives that look great and will fit into different styles alongside the rest of your gear, and those that come with steels that offer corrosion resistance, are easy to maintain, and have profound cutting performance, with handles that are comfortable, durable, and grippy.
From the reviews we read, we discovered that shorter blades are ideal for lighter cutting tasks and are ideal for use in public because they seem less threatening. Longer blades, on the other hand, make cutting tasks easier because they provide a more cutting edge for you to work with, while for times when one blade just won't cut it, a folding knife with two blades becomes inevitable.
It is possible to get a pocket knife with superior hardness and great edge retention at a very affordable rate. From a locking blade to a slip joint blade, proper legal advice is needed to ensure you purchase a safe option.
Even though carrying a folding knife that has its blade length below three inches is legal, you should note that knives of any description are prohibited at schools, public buildings, courthouses, and many public events, so it is always best to check your local laws before deciding whether to purchase a pocket knife.
Care and Maintenance
Restrictions apply when it comes to where you can have a knife on your person, so if you plan to travel across state lines or stop by a federal property such as a military base, double-check to ensure that a pocket knife is not considered a weapon before venturing in.
For the most part, it is legal to have a pocket knife on you for camping and other outdoor activities. For genuine reasons to carry a pocket knife legally, ensure that it is enclosed in a toolbox or carried along with equipment such as a professional climbing rope.
To sharpen your knife, use a whetstone and begin alternating swipes on it gently. Sharpen one side of the pocket knife with a single stroke, repeat twice, then immediately flip the knife and sharpen the other side too.
Do not run your fingers along the blades if they are double-sharpened and always cut any fabric or material away from your face and body.
Lastly, always keep your knife dry and clean, particularly the moving parts and locking devices. Wash with warm soapy water, using only non-abrasive sponges.