The Best Pizza Oven for 2023
Take a look at our list of the best pizza ovens available for 2022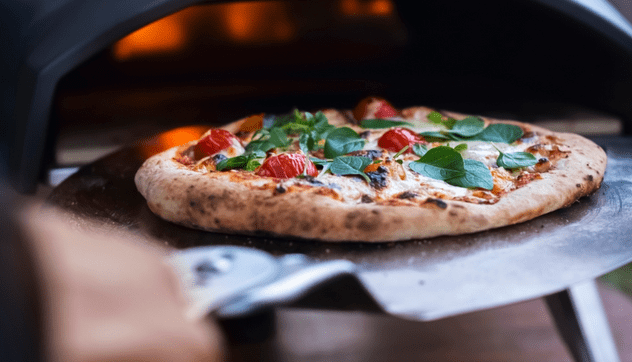 Getting the right pizza oven for your personal use is worth the stress as you get to invest in churning out some crispy, well-rounded pizza just the way you want it. With the right oven, there's no need to fret about the right mixture of vegetables and dough, nor do you have to worry about the quantity of sauce to add. You are enabled to do as you please.
Unfortunately, things can turn bad if you are not fortified with the right information on how and what to look out for when getting your pizza oven. Our aim with this post is to give you the very best pizza oven that meets your desires and that's why we will be looking at various factors that matter before you get an oven.
How We Picked
External Heat

Oven pizzas are known to be very hot and that is because it needs sufficient heat to be well managed and distributed by the oven for the pizza to turn out with the inside well cooked and the toppings moderately heated.


Wood Fire or Gas Fuelled

Bearing in mind what you are more conversant with, what would you prefer to experience when making your pizza? A stress-free and clean method (GAS) or a more traditional and controlled method (WOOD)


Material

The component material used in making a pizza oven determines how and where you can use the oven. Plus it affects the heat and overall output of the pizza.


Cost-Effectiveness

Everything does not rise and fall on affordability, but it sure affects what rises and falls, so we put into consideration the prices involved in getting your dream oven. Or your second-best oven.

Everything We Recommend
Best Pick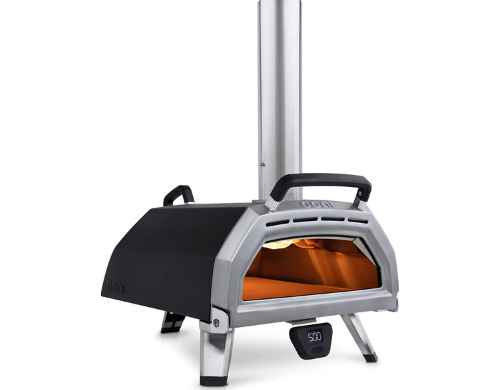 The Ooni Karu 16 is the best pizza oven we could find - boasting a cooking time of only 60 seconds!
$799.00
Runner Up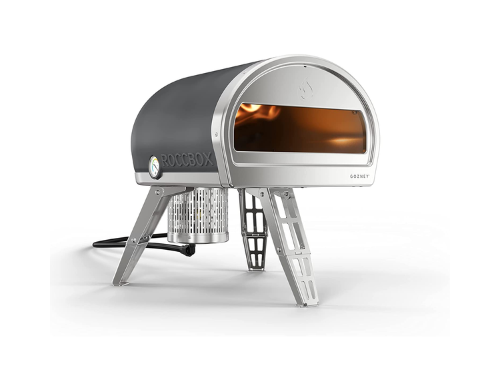 The Gozney Roccbox is the perfect tool for parties, and ticks all the necessary boxes for portability and ease of use
$499.00
Most Cost-Effective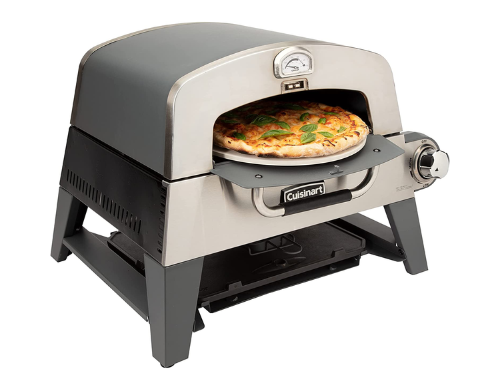 This efficient and effective pizza oven is affordably versatile; able to make the tastiest pizzas without breaking the bank!
$197.00
Who This Is For
These oven selections are for people looking to personalize their experience and get things done in a way that suits them individually.
Pizza oven vs. standard oven
Pizza ovens are different from the standard ovens that are used to make every kind of food. This is because the heating process required for making a pizza is different.
Pizza ovens are made in such a way that allows you to have a crispy exterior but chewy on the inside. The oven requires a higher temperature, is well distributed along the surface, and delivers food faster.
A standard oven has two different heating elements at the top and bottom, therefore, heating one side of the food better and faster than the other. They also come with lower heat limits than the pizza oven, maxing out at 932 °F as opposed to a pizza oven that can get to 1,900 °F.
Different types of pizza ovens
There are different types of Pizza ovens and we will take a quick look at them:
Brick ovens
This goes back as traditional as it can get to give you the real Italian brick-style ovens. Although they come in looking rough and hard, they give the best pizza taste due to the heating process.
It uses a wood-fired process to fuel the entire process, slowly getting heat across the chamber till it gets to the maximum, at which point, it is sufficiently heated to cook up multiple pizzas within five minutes.
The bricks take longer to heat up but can retain the heat for much longer and distribute it more equitably.
Despite its perfect nature, it does have some disadvantages. Top on the list is that it requires more skill to operate, is harder to clean and maintain, and is not suitable for indoor use.
Convection pizza oven
These are less expensive, use the standard oven heating method and are easier to maintain. They can also be used indoors in grocery stores, in personal kitchens, and outdoors for small parties. This is because they are portable enough to fit into small spaces.
It takes less than 20 minutes to heat up but they are not able to go as high as the brick oven and they don't retain heat as much as the brick ovens
Deck pizza oven
These are the largest, both in terms of the size of the oven and the number of pizzas produced in a short period. It is very fuel efficient as it uses only the bottom elements (a stone or stainless surface) to get the heat up and makes sure that less heat goes away from the oven.
Similar to the brick oven, it takes quite some time to heat up but retains heat for longer and can cook up many pizzas in record time.
Conveyor pizza oven
These pizza ovens are for smaller-scale use. It was made for people and small businesses that don't need to cook up many rounds of pizza as often as large establishments and restaurants do.
Here, you place it on the conveyor, which automatically moves the pizza through the heating chamber at a preset pace. After which it comes out at the cooling surface, where you can now remove it. It takes only 10 minutes to heat up because it uses a moving conveyor and does not need to touch all parts of a rotating surface, as can be seen in the previously mentioned ovens.
Unfortunately, these moving parts become the reason for their early demise as they are much easier to get faulty and need replacement
The pizza turns out with the same consistency every single time with a conveyor, so you don't have to fret about quality.
Countertop pizza oven
As the name implies, they are usable on your kitchen counters and are the best when you don't want to sacrifice space indoors. They are cheaper, smaller, and easier to use, as they were made to be used when doing other kitchen activities.
They don't use conveyors but apply heat from above and below the deck, getting your pizza ready in about 15 minutes of use. Countertop pizza ovens are usually electric and should be used close to an electrical outlet so that they have easy access to power.
Why You Should Trust Us
Pizza ovens can be quite tricky starting from the fact that they are different from the standard ovens used for preparing other bakery products. It gets steeper when you realize that they are different types of pizza like we have listed above, each with its peculiarities and techniques.
What we did here with this article is to lay it all out for you to pick from the lot after you have gained sufficient knowledge of pizza ovens.
How We Picked
Pizza ovens require hotter environments, hence the differentiation from normal ovens but how does this affect you?
In our review, we took into consideration, the heat management system of each pizza oven, looking out for those that require less technique to manage, and presents you with less fear of burning down your building or backyard.
This also means that the material used in making the oven was considered. Generally, plastic and glass should not be seen anywhere near the pizza oven except for glasses made specifically for use in those areas. Bricks are overall the best for retaining pizza oven heat but for public use, stainless steel is best for conducting heat. Clay-based ovens are great for removing the water inside the pizza getting you that crispy taste you desire.
Another thing to look out for is between wood fire and gas fuelled ovens. Wood-fired ovens are the original methods employed in making your pizza and in Naples (the birthplace of Pizza), the only accepted mode of making pizza is over a wood-fired oven at a minimum temperature of 905F
While gas fuelled ovens are easier to use and maintain as there are no smokes, no wooden ash to clear and no chopping of wood required.
Across your choices, you will find out that design and ease of use were crucial in our picking process as you don't want to buy a pizza oven that you don't just feel attracted to or that will require you to think about the stress of operating.
The right quality at a minimum price also comes into play so that you don't spend more than required. You will be looking to get the best quality and biggest size your money can get.
Lastly, we picked ovens that are portable, trying to put into perspective your available space and accommodating environment. Our choices mentioned here are those certified to be fit for bringing out heat in different kinds of places with different kinds of materials lying around.
Care and Maintenance
Caring for your pizza oven starts with making sure that it's well assembled. Ensure to follow all the instructions written in the manual and the brick ovens might need curing for safety reasons.
Getting the assembly wrong is already a fire risk because the fuel used could leak.
The position you place it at should put into consideration the ventilation of the room so that it is open to the air; avoiding excess inhaling of smoke but does not lower the heat of the fire. It should also be a considerable distance.
Always measure the temperature of the oven so that you don't overfeed it with fuel. The easiest way to put out the fire in the event of leakage or burn is by cutting off the supply of fuel from the main surface.
This is regardless of the fuel mechanism being used by the oven but for gas fuelled ovens, do well to keep the cylinder erect, standing at a considerable distance from where the oven is
Do not clean your oven immediately after use, allow it some time to cool down for your safety and that of the oven.
Conveyor types of ovens require special attention because they have a lot of moving parts. To clean, use the manual peculiar to your oven to dismantle the different parts then use a wire brush for the conveyor
The must-have tools you will need out putting in and bringing out your pizza include:
The pizza peel. A shovel-like tool that easily slides into the pizza while it's still in the oven and helps you either in bringing it out or turning it
The little pizza peel. It is smaller than the pizza peel and is used to rotate the pizza and take it out of the oven