The Best Outdoor First Aid Medical Kit for 2023
When heading outdoors, prepare for emergencies with a first aid medical kit.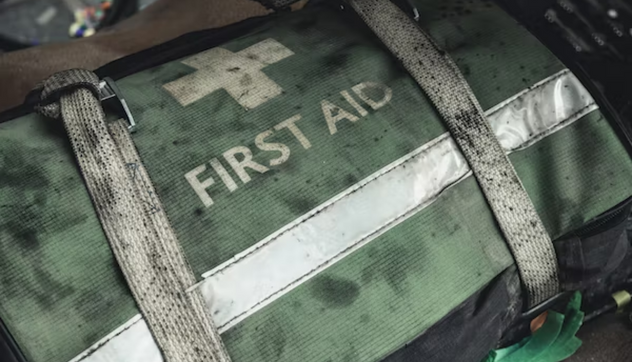 An outdoor medical first aid kit is a must-have for anyone and everyone heading on an outdoor adventure to provide emergency medical aid in case of a mishap. From necessities for cleaning and bandaging minor wounds to providing temporary relief from more serious afflictions until proper medical care can be provided, outdoor first aid kits have all that you will need, whether embarking on a short hike or a longer camping trip.
There is a vast range of outdoor medical first aid kits available for adventure enthusiasts, which can make it difficult to choose the right one. A simple rule of thumb is to pick one whose contents you are familiar with and can use easily.
How We Picked
Contents

Any first aid kit must contain a few basic items for cleaning, disinfecting, and bandaging. Additional items are a great bonus and can come in handy for emergencies. In selecting the best outdoor first aid medical kit, we looked at the contents of the kits to make our list.


Size, Weight, and Portability

Since the outdoor first aid medical kit is to be carried by people on the go, probably hiking or camping, it should be moderately sized for ease of portability. This is why we also considered the size, weight, and portability of different kits to make our selection.


Easy to Use or Provided Instructions

A first aid kit should not be complicated to use. For this reason, we only included outdoor first aid kits on our list that were simple to use or came with user guides.


Cost-Effectiveness

An outdoor first aid medical kit is a must-have accessory for any trip. We weighed the cost-effectiveness of the kits to balance features and prices and provide you with the best options.

Who This Is For
The outdoor medical first aid kits on this list are meant for those who often go hiking, cycling, camping, or engage in any other outdoor activity and need a first aid kit for emergencies. The list includes kits with all the basics and a little more, and they can also be customized according to the users' needs. 
What should I have in a first aid kit?
The purpose of having a first aid kit is to provide emergency medical aid in the case of minor wounds or until you can get to a doctor. The contents of a first aid kit will depend upon the usage, that is, whether the kit is being used indoors or outdoors. In the case of an outdoor medical first aid kit, it is recommended that you include antiseptics, bandages, gauze, cotton, pain relief medication, medical adhesive tape, splints, scissors, tweezers, and safety pins among the essential items. You can also customize the kit to include items such as sun-relief medication, oral rehydration solutions, sanitizers, emergency blankets, or any other items according to your requirements. 
Is there a difference between outdoor and at-home first aid kits?
Yes, outdoor and at-home first aid kits are different in terms of their composition. While the basic components of both kits will include items for cleaning, disinfecting, wound dressing, and bandaging, an outdoor kit will also include additional items for medical emergencies specific to the outdoors and the activity being pursued. For instance, an outdoor kit for camping will include an emergency blanket that will not be needed at home. Additionally, an outdoor kit will need to be weatherproof and portable, which are not necessary requirements for an at-home kit.   
Why You Should Trust Us
When it comes to first aid kits, there are plenty of options available, but these tend to focus more on at-home first aid. For those who need an outdoor first aid kit, the components of a regular kit might not be adequate. Hence, we have selected the best kits for first aid outdoors, which will provide you with a reliable list of good-quality items.
How We Picked
There is a wide range of options to choose from in outdoor medical first aid kits, which made the task of selecting the best ones difficult for us. Nevertheless, we compared different types of kits based on their contents, durability, kit size, portability, size, and others. We compared the features of the various kits available online and also analyzed the reviews by previous users to prepare our list. 
We also attempted to balance style with design efficiency by picking smart switches that are portable and can be carried outdoors with ease. We also looked at kits that would offer value for money by attempting to balance specifications with the price
Contents
In selecting the outdoor medical first aid kits for our list, we took a look at the contents of each variant being offered. In any outdoor first aid kit, essentials include bandages; common medications for pain relief, colds and coughs, anti-allergens, nausea, diarrhea, and others; scissors and tweezers; alcohol wipes; adhesive tape; gauze; and splints. A more expansive kit can include emergency blankets, CPR kits, masks, and oral rehydration solutions, among other items. 
Cleanliness of kit
A well-organized and easy-to-clean kit will go a long way in ensuring ease of usage when you are outdoors. We compared various designs of outdoor medical first aid kits to find ones that are clean and well-organized.
Durability
Given that the kit has to be used outdoors, where the conditions are rougher, in selecting our top kits, we factored in the durability of each variant as well to pick the ones that would withstand the wear and tear out of doors. 
Size
We looked at compact kits when picking the best outdoor medical first aid kits for our list. At the same time, we attempted to balance size with quality and content to give you the best kits. 
Weight
No one wants to carry a heavy medical first aid kit outdoors. This is why we also looked into how much individual kits weighed with their contents to select ones that would be easy to take along without adding to the burden of your supplies. 
Portability
The ease of carrying the outdoor medical first aid kit was a major consideration in the curation of our list. We looked at the portability of different kits to draw our list, focusing on whether the kit came with straps or handles for holding as well as smaller dimensions that could be fit into a backpack or along with the camping gear. 
Easy To Use
When selecting the best outdoor medical first aid kits, we also considered ease of use. Kits with basic accessories for regular use and instruction pamphlets rated highly in our selection. 
Instructions Provided
While most of us are aware of the basics of first aid, an instruction manual to explain the uses of various items in the first aid kit can come in handy for better usage. When selecting the best outdoor first aid kits, we looked at types that included instruction manuals as well as those without them. 
Price vs. quality
While picking the best outdoor medical first aid kits, we looked at kits that offered high-quality items at affordable prices. For our top picks, we chose kits that balanced price with quality for cost-effectiveness.
Waterproof
An outdoor medical first aid kit must be weather-resistant, which is why we looked at weather-proof and water-resistant kits that would survive well in the outdoors.
Care and maintenance
Using your outdoor first aid kit also requires you to be cautious. Follow the instructions in the manual for using the various items and also the general care and maintenance tips.
When working with scissors, tweezers, or any other sharp implements outdoors while providing first aid, be careful with them as they have sharp edges that can cause injury. Avoid inserting them into the wound and use them only as directed.
Pack the kit carefully to prevent items from falling out or damaging each other in transit
When you are preparing your outdoor first aid kit, place each item in its designated spot. If you buy a pre-organized kit, remember where each item goes so you can replace it in the same place after you have finished using it.
Make sure that when you use the first aid kit, you use the items for the purpose specified and according to the instructions provided. If you are unclear about how to use the items, read the instruction manual for help.
If you or anyone in your group has suffered a severe injury or accident, provide first aid and call for an ambulance or medical help at the earliest. Avoid moving the patient much if the injury is severe and wait for trained medics to evacuate the individual.
Scrapes and cuts are the most common injuries that afflict people in the outdoors and the wilderness. Other common injuries can be twisted ankles, broken bones, heat strokes, and gastroenteritis or diarrhea, which can be caused by the consumption of contaminated water.