The Best Mp3 Player for 2023
Take your music with you wherever you go!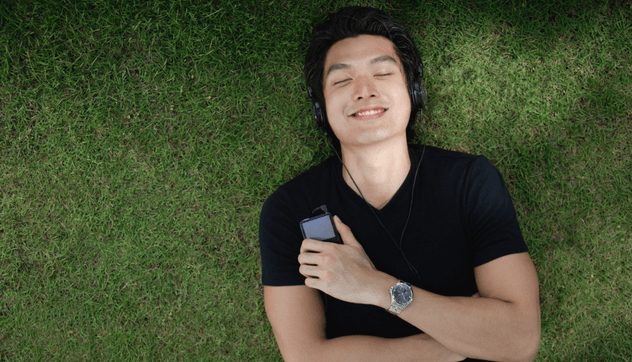 In the current day and age, when you mention an MP3 player, someone might mistakenly think it is an outdated way of listening to music. Today, everyone uses their phone to stream music, in fact, it is rare to find someone with actual files of the songs on their phone due to the bulkiness of such items. However, old is gold, and sometimes you just want music without any distractions such as calls, messages, etc. You might also want a light player that you can carry around as you take a hike or even work out. You will come to appreciate the uniqueness of such a device only after you have that experience. While some companies such as Apple have discontinued their Mp3 player(iPod) the market still has demand for these players, and companies such as Sony are still in production of even more sophisticated Mp3 players!
If you appreciate high-quality sound, then you will appreciate a high-quality Mp3 player during a walk or hike.
How We Picked
Storage

This is among the first things you will want to consider when making your choice. It will determine how much space you have to store your music. Considering high audio quality files take up plenty of space, if you plan on having plenty of songs to listen to, then go all out on the storage and you will have a better experience.


Display

If you are the type of person who doesn't mind the order in which your songs play, then not having a display or screen on your player will not be an issue. On the other hand, if you prefer seeing what you are selecting and listening to, then a display will surely come in handy.


Battery life

The longer the battery life, the better. This will give you many more hours of music as you go on about your business. A short battery life will be disappointing since it means that you have to constantly charge your device to listen to more music, which sounds very inconvenient.


Price

The prices of these products differ due to the difference in quality, features, manufacturer, etc. Whatever you pick will be worth the money since we did a thorough testing of the product. If you also plan to spend within a budget, we still have you covered.

Who This Is For
This review is meant for you who are looking to purchase an Mp3 player. Whether you need to listen to music as you work out, take a walk, go on a hike, a jog, etc. We have a wide variety of players that you will find interesting.
Mp3 player vs mp4
The MP3 file format can only handle a single media type which is audio. This means that the Mp3 player can only play audio files. On the other hand, the devices that support MP4 can easily play both video and audio. Depending on the type of player you purchase, some can play either format or Mp3 only.
Aren't mp3 players obsolete now?
This might seem like the case, however, streaming services today can't match the quality of high-fidelity audio downloads; the digital-to-analog converters in smartphones aren't optimally designed with focus on audiophiles. If you want audiophile-grade sound quality, the best choice here would be MP3 players.
Do I really need one if I have a smartphone?
It all boils down to convenience. A smartphone would be bulky to carry around while working out or carrying out the activity you have in mind.Mp3 players are light in weight and specifically designed to be more portable compared to a smartphone. At the same time, less distraction is a plus when it comes to Mp3 players.
Why You Should Trust Us
We took the time to test these gadgets ourselves to find the top options that will serve you well. We also considered plenty of factors discussed below that play a huge part in the performance and convenience of your purchase.
How We Picked
Here are the top factors we considered while making our listed picks;
Storage
Storage capacity will determine the number of files you can store in your player at a go. Assuming you will want plenty of music to listen to, the more the merrier. More storage will serve you better.
Size + weight
An Mp3 player is designed to be as small and as light as possible. This adds to the convenience of carrying it around while you work out, jog or hike. Nobody wants extra weight or a bulky gadget on them as they do this.
Battery life
A longer battery life gives you more listening hours. A device that needs charging every few minutes or hours is more of an inconvenience.
Display type
If you are heavily invested in the display, then an easy-to-use interface must be what you are after. This will help you select specific tracks and also navigate the folders and menu on your Mp3 player.
Design/style
Mp3 players are designed and optimized for specific activities. Some can be clipped onto your cloth lining as you jog, some need an armband for attachment while some are slim and light to fit easily in bags or pockets.
Warranty
If the manufacturer offers a warranty on their product, then you are guaranteed assistance in case you receive a faulty package or if you encounter a challenge with it. We highly recommend that you purchase products that have a warranty.
Care and Maintenance
How to keep clean
Maintaining the cleanliness of your player is very important to ensure its continuous functioning. Just like any other gadget, it will serve you longer and better when taken care of. You should avoid water even when cleaning these devices. It is better to use a damp cloth to lightly wipe off any dirt or dust and thoroughly dry it.
How to take care of battery health
Your battery will serve you longer if properly utilized and taken care of. You should only charge your Mp3 player when it is necessary. Avoid the use of your player while it is plugged in for charging. Do not let the battery remain uncharged for extended periods of time even when stored, make sure it is charged to avoid the death of the battery.
Cord care
Avoid tangling up the cords of the headset or the charging cable. This is because the cables and cords are subjected to small tears that will enlarge over time and lead to cut wires that are non-functional. Keep the cables in an organized state and not extremely folded to minimize the rate of tearing.
Where and how to store when not in use
When not in use, make sure your player is charged and stored in a clean, dry place. Ensure that the place is free of dust and away from direct sunlight to ensure it remains in stable condition. If it will be stored for a long time, do check up on your gadget every once in a while.