The Best Mechanical Keyboards of 2023
Nothing beats the clickety-clack and the tactile response of a mechanical keyboard; here are some great options.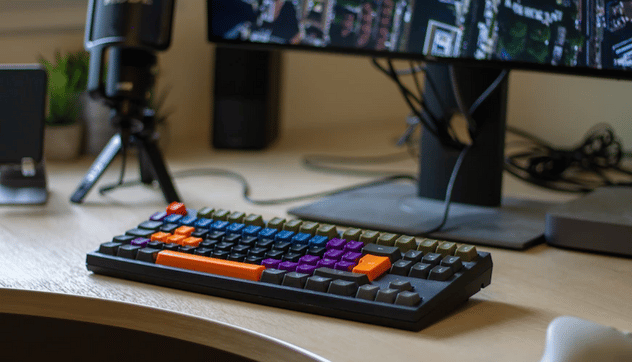 Allow us to teleport you to a better time — a time when typing was more accurate. and you never had to second guess if clicked functions have been registered. Mechanical keyboards bring back the fun and ease of typing, and for gamers, these devices take your gaming experience to a whole other level of entertainment.
Over time, our tech markets have become saturated with membrane keyboards, while mechanical keyboards have become the rarer and more sought-after choice. This increase in demand has also made them the pricier option for those looking to purchase a new keyboard.
However, comfort doesn't always have to cost a pretty penny, and our list of top mechanical keyboards proves that. We have selected the best picks for this type of keyboard, each with mind-blowing features that are worth every dollar.
How We Picked
Wired or Wireless

In a world full of options, you deserve to decide if you want your next mechanical keyboard to be wired or wireless. If you do not want your station to look like a nest, a wireless keyboard is an excellent choice. However, we selected choices that fit both preferences.


Noise

Mechanical keyboards tend to give a loud noise because of the clicky switches. If you work in a shared space, a quieter one could be better. However, we've reviewed keyboards with both tactile and clicky switches to meet different preferences.

Style/Design

With mechanical keyboards, design is far more than fancy lights and LED colors. The best of them offer the best features in the most aesthetically pleasing way.

Cost-Effectiveness

Mechanical keyboards are on the more expensive side of keyboards as a whole, however, the goal is to find those with unmissable features at a worthy price.

Our Top Picks
Best Pick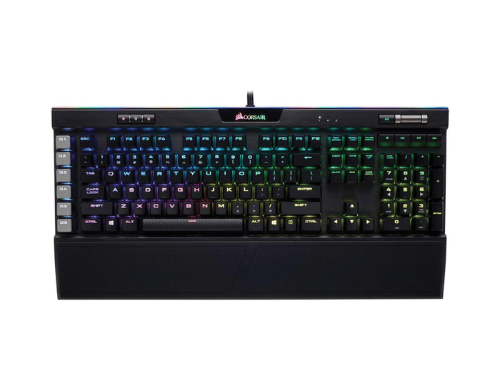 The price may seem a little over budget, but its features are worth every cent.
A leading mechanical keyboard finished with luxurious switches and advanced custom features.
The Corsair K95 RGB Platinum SE has received multiple high praises across the board, and rightfully so. When it comes to high-end, personalized user experience, this keyboard comes out on top every time. It boasts several features that are perfect for regular users, and more so for gamers. From its programmable macro keys to its luxurious gold accents, this keyboard uniquely combines efficiency and design in the best way possible.
Runner Up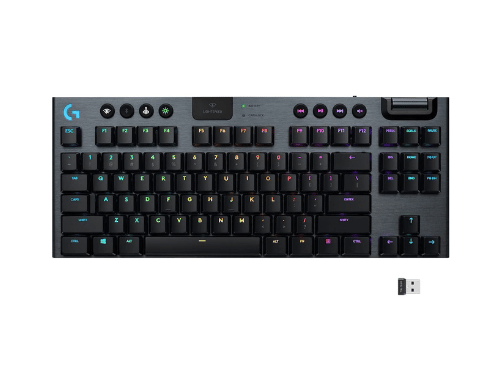 Travel-friendly and lightweight.
The tenkeyless keyboard is what other mechanical keyboards aspire to be, featuring wireless connectivity with a low-profile design.
This keyboard combines two of the most sought-after features of mechanical keyboards — low-profile switches and wireless connectivity. The Logitech G915 TKL's compact tenkeyless design allows you to take up less space while offering more room for mouse movement. Its lightspeed wireless feature gives you a fast, responsive user experience with no footprints, and its incredibly thin and low-profile mechanical switches make it stand out in the mechanical keyboard industry.
Most Cost-Effective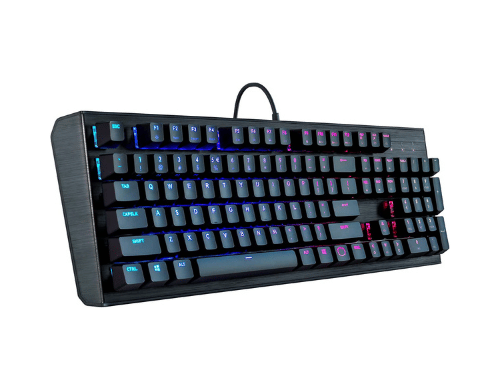 A straightforward, budget-friendly device that gets the job done and looks pretty while at it.
Whether you're an avid gamer, just want to add a bit more pizzazz to your PC, or just want a keyboard that looks good, then Cooler Master CK552 Gaming Mechanical Keyboard is definitely something you should consider.
Don't be fooled by the affordability of the Cooler Master CK552. This mechanical keyboard is an amazing choice for gamers and regular users, offering important features at an attainable price. Its standard layout makes it straightforward to use, and its per-key RGB backlighting makes it a beautiful sight for sore eyes. This keyboard also has a variety of available switch types with on-the-fly controls, making it easy to customize your experience.
Everything We Recommend
Best Pick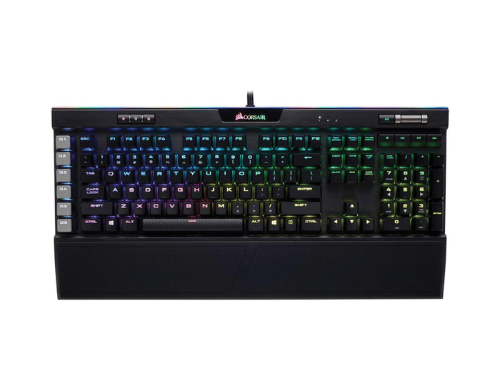 The price may seem a little over budget, but its features are worth every cent.
$195.21
Runner Up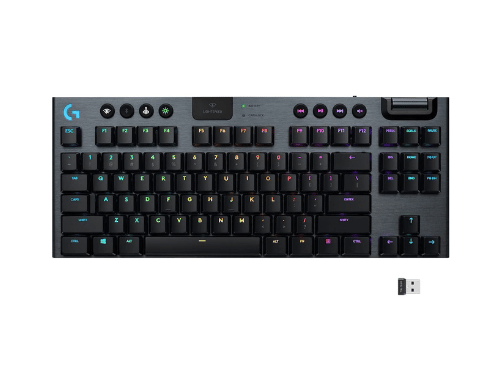 Travel-friendly and lightweight.
$189.95
Most Cost-Effective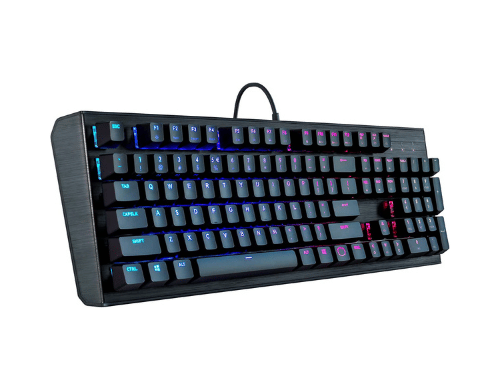 A straightforward, budget-friendly device that gets the job done and looks pretty while at it.
$79.99
Who This Is For
Mechanical keyboards are for anyone looking to elevate their user experience by means of a well-developed, technically sound device. Whether you're an avid gamer or a regular working user, these products are sure to enhance your usability, guaranteeing you a stress-free keyboard experience overall.
What Is A Mechanical Keyboard Used For?
A mechanical keyboard is a very useful tool and can be a game changer for individuals of certain professions or with certain interests. Before we get into what this device is used for, it's important to understand how this keyboard even operates in the first place, and what differentiates it from other keyboards in the market.
There are mostly two kinds of keyboard you would find in the market today — membrane and mechanical. Membrane keyboards take the majority. These are the ones that can be found on our laptops and PCs and are quite different from the product of discussion in this article. Mechanical keyboards stand out because unlike the rubber domes found under each key of its counterpart, each key on a mechanical keyboard has a plastic switch underneath it that makes the connection go through to the CPU. This actuation point is somewhere around the middle, in between the top of the key and the bottom of the board's system holding the wires that connect to the CPU. This results in an obvious clicking sound (more so in some cases) that lets you know a key has been selected and a less mushy feel as you would find with membrane keyboards. Depending on the switch type of the keyboard, you may require more or less force to activate keys, which equates to more or less noise when in use.
With the working concept of this device understood, its usefulness can be easily grasped. Mechanical keyboards are great for individuals who require consistent typing in their work, like copywriters, programmers, typists, or transcriptionists, because their clicking sound makes typing more accurate and enjoyable as you are sure of when a press goes through. They are also a great pick for gamers alike because of the control and tactile feedback they offer, as well as the ability to customize or replace keys and in some instances, program gaming macros.
Is A Mechanical Keyboard Worth It?
The need for a mechanical keyboard is 100% personal. It depends on your work requirements or interests as an individual. As we mentioned earlier, these keyboards can serve as a great and powerful tool for people whose professions rely heavily on typing, and it could be a game changer for passionate gamers. If you fall into either category, then a mechanical keyboard is definitely worth the buy.
They are more durable than membrane keyboards, with the best of them lasting up to 100 million clicks. Their keys can also be easily swapped out when faulty as opposed to fixing or replacing your entire keyboard. However, if you are not in dire need of the upgrade these keyboards are more expensive than others, can come off as bulky, heavy to move around, and even somewhat noisy and distracting. So before you decide to purchase one of your own, take a look at your needs, but we must warn you, once you go mechanical it's hard to go back.
What is the Sizing Range for Mechanical Keyboards?
Just as with other qualities of this device, you are also spoiled for choice when it comes to sizing options. Mechanical keyboards come in different size ranges, with the most common being; full size (100%), tenkeyless/TKL (80%), compact TKL (75%), and compact (60%). There are other less common sizes such as the 1800 compact (96%), 65%, 50%, and 40%. We will be discussing each of them below.
Full Size (100%): These are the largest size of keyboards you can find that contain 104 to 108 keys depending on the brand.
1800 Compact (96%): These usually combine the number pad and other keys to save space, as well as lose the pause and lock keys, leaving them with approximately 99 keys.
Tenkeyless/TKL (80%): These keyboards don't have a number pad and contain 87/88 keys.
Compact TKL (75%): These are the more compact version of the TKL keyboards, placing the arrow keys closer together to save more space and excluding the lock key, leaving them with approximately 84 keys.
1800 Compact (65%): These keyboards are less common and also drop the function row and sometimes the home cluster entirely, leaving them with 68 keys.
Compact (60%): These keyboards are very popular, taking away the home cluster, arrow keys, and navigation keys, leaving them with 60/61 keys in total.
Compact (50%): These usually have no macro and number row keys, are very uncommon, and contain 49 to 51 keys depending on the brand.
Compact (40%): These are the smallest keyboards you can find, they have no numbers at all and contain only 45 to 50 keys.
Why You Should Trust Us
As researchers and online content creators ourselves, we understand the need for accurate, effective, and stress-free use of computer devices, specifically keyboards. We love any product that can boast of friendly usability and have kept that in mind when selecting our top mechanical keyboard picks for this review.
How We Picked
There are many important things to consider when selecting your next mechanical keyboard. Here are some important factors we prioritized in our decision-making process:
Wired/Wireless
Thanks to technological advances, most electronic devices now have the option of being wired or wireless or both when it comes to connectivity. The same thing goes for keyboards. With that in mind, we selected options that fall into each of the aforementioned categories, leaving you with a variety of choices based on your preferences.
Noise
As we mentioned earlier, the materials used in the construction of mechanical keyboards can make them quite noisy. However, this depends on switch type — clicky being the noisiest and liner being the most silent — and brand of product. As time goes on, more efforts are being made to lessen the noise made by these devices, and we have selected options that will give you a quieter user experience.
Switches
Mechanical keyboards offer different kinds of switches, but the best ones give you the option to choose. There are three major types of key switches that can be found on a mechanical keyboard, and the choice is up to you based on your preferences.
Linear switches – These are the least noisy type of switches. They feel the same once you start pressing the key up until you reach its bottom, providing no tactile feedback (clicking noise) at the actuation point where the key gets registered. Hence, you would most likely have to fully press your key to be satisfied with its registration. If you work in an office space with other individuals, these might be the best bet for you as they provide a noise-free user experience. Linear switches typically come in red or black colors.
Tactile switches – As the name says, these switches provide some form of tactile feedback at their registration points in form of a small bump. So, as you press the key down, you will notice a small bump somewhere in the middle, letting you know it has been registered. Tactile switches are often brown or clear in color.
Clicky switches – These switches are usually blue or green and are the noisiest type of switches. This is owed to the fact that they provide the highest form of tactile feedback through an audible clicking noise. With these types of switches, you don't need to press a key all the way down for it to be registered, and can instead release the key once you feel a bump accompanied by a clicking noise halfway through, similar to an old-fashioned typewriter. The satisfying click, believe it or not, is what makes these types of switches such a hit.
The most popular manufacturer of mechanical key switches is the Cherry MX company. We chose products that have different types of switches that meet individual needs and preferences.
Style/Design
We all love an aesthetically pleasing product. A mechanical keyboard that offers all the bells and whistles, but lacks a beautiful layout or design is one we simply would not suggest to our awesome readers. The style of any keyboard is generally a combination of its layout, size, switch type, and other extra features such as LED and RGB lights. Our selected keyboards are not only beautiful to look at, but they also provide a clean, organized layout and allow you to customize settings to suit your taste.
Price vs Quality
Although these devices are generally the more expensive option, we picked keyboards that offer utilities worth their price ranges, giving the best value for your money in terms of durability and features. More so, our top picks strongly compete with current market prices, while providing quality features that are found lacking in their counterparts. This means that you get to spend a reasonable amount but reap amazing consistent rewards.
Durability
Mechanical Keyboards generally have a longer lifespan than other kinds of keyboards, however, some brands are even more durable than others. We made sure to select products that will last as long as you need them.
Easy to Install
The goal is an easy user experience in all aspects, including the installation of these devices. Our picks have easy installation processes and straightforward setup instructions.
Easy to Clean
You don't want your keyboard having an early retirement simply because you couldn't figure out how to clean it. We don't want that either and that's why we picked products that won't be a hassle to clean and maintain.
Gaming Capabilities
We know that gamers are one of the top users of mechanical keyboards. So we factored in their needs and the keyboard's capabilities to meet those needs in our selection process.
Customizable
One of the most anticipated features of a mechanical keyboard is the ability to customize it to individual preferences. Therefore, we ensured to consider this factor when making our decisions.
Care and Maintenance
Before we get into the cleaning processes and how you can maintain your mechanical keyboards for longer durability, as always, we would advise you first to refer to your user's manual for particular installation instructions and care guidelines. It is also important to avoid eating around your device by all means necessary, to avoid spillages and stains.
Now let's discuss the general tips on how you can clean your keyboards frequently, and also more thoroughly to get rid of stains, dust, and other grimy build-ups. If you are trying to undergo routine cleaning of your keyboard, follow these steps;
Unplug or disconnect your device.
Hold your keyboard upside down with one hand, preferably over a sink, and use your other hand to lightly tap it to get rid of loose dust or crumbs.
Place it back, right side up, and use an airgun or hand vacuum to gently press down on the keys to blow out dust from under the keys.
Use a slightly damp microfiber cloth to wipe down your keyboard and help get rid of stains and grime.
Wipe down again with a dry cloth to absorb excess moisture.
Place upside down for a few hours to dry properly.
For more thorough cleaning, follow these steps;
Repeat steps one to three.
Use a keycap puller to remove the keycaps on your keyboard. Note that, larger buttons like space, enter, and shift may be held down by wires. If you are uncomfortable removing these keys, simply leave them on your keyboard and carry out other routine cleaning steps.
Place the removed keys in a bowl.
Soak in a solution of warm water, and two denture tablets or dish soap, depending on availability, for at least six hours.
While your caps soak, clean your keyboard plate using a small stiff-bristle brush or a dry Q-tip. Avoid getting the brush bristles near switch stems.
Vacuum the plate thoroughly.
For difficult stains, wipe down the plate using a slightly damp microfiber cloth or Q-tip, still avoiding the switch stems as much as possible.
Place the keyboard plate face down.
Rinse your keycaps thoroughly and lay them out, stem up to air dry completely.
Once all components are fully dry — you can wipe them down with a dry cloth further — replace all keys.
Wipe your keyboard frame down and dry with a microfiber cloth.