The Best Measuring Spoon for 2023
Make sure you have precise measurements every time you cook or bake with the most helpful kitchen tools; the best measuring spoons!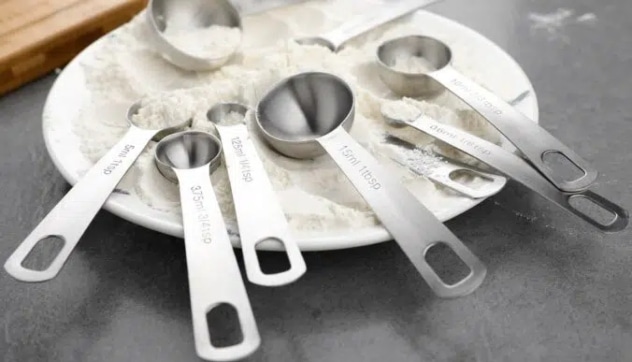 While you can eyeball ingredients for some meals and get away with it, you may not be so lucky with meals that require precise measurements. To achieve accurate measurements for your culinary creations, you need a set of accurate measuring spoons. In addition to using them in cooking, measuring spoons are also useful for science and art projects that require precise measurements.
The best measuring spoons come in a variety of shapes and sizes, depending on the quantity and type of ingredient you need to measure. If you're looking for an exceptional set of measuring spoons, then we have a few picks that will interest you!
Our Top Picks
Our Top Pick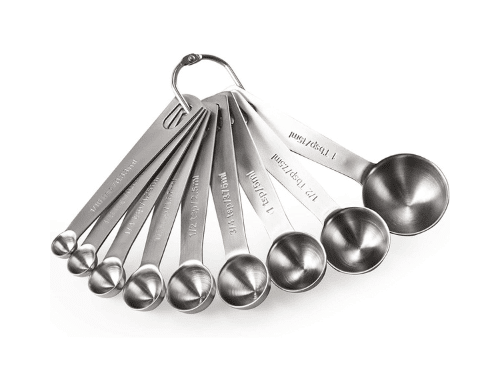 This set is very accurate and durable.
$15.49
Our Runner-Up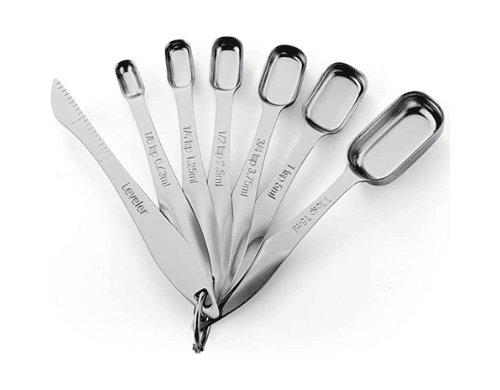 This pick is popular for its accuracy and sturdy design.
$11.97
Most Cost-Effective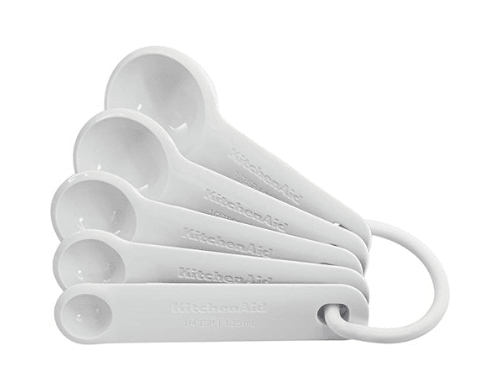 These well-made plastic measuring spoons are affordable and great for kids.
$7.18
Who This Is For
Measuring spoons can be a game-changer in the kitchen, helping you achieve accurate measurements for your culinary creations. As such, they are for anyone looking to get accurate portions of spices or ingredients. Measuring spoons are also common in schools because they come in handy during science or art projects.
Do I really need measuring spoons?
The answer is yes. With the growing popularity of cooking and baking, measuring is essential to get the right amount of ingredients. While you can eyeball your way through most meals, you may not get the desired results.
If you're new to cooking or just looking for a way to spice things up in the kitchen, then measuring spoons is a great investment. They will help you achieve consistency in your recipes.
Measuring spoons vs. measuring cups
While there are some differences between the two, they can be used interchangeably for most recipes.
Measuring spoons come in a variety of shapes and sizes, from small to large. They can be used for adding spices to baking or making sauces and other liquids. They are usually made out of metal or plastic, but some can be made from ceramic or glass. Measuring spoons come in sets of different sizes, depending on how much you need to be able to accurately measure.
While measuring spoons are great for smaller portions, measuring cups are greater for larger quantities. They come in different sizes as well, from 1/4 cup up to 8 cups. They can also measure both dry and wet ingredients, and double up as mixing bowls. Measuring cups are usually made out of glass or stainless steel, but some brands use plastic instead.
The best way to know which type of measuring utensil is right for your recipe is by reading through its instructions.
Why You Should Trust Us
When you're looking for the best measuring spoons, you want to know that you're getting an accurate and functional set. measurements possible. Whether you are buying your first measuring spoons or looking to replace them, we're here to help. We'll give you the scoop on the best measuring spoons so that you can finally get all your recipes just right.
We scoured the internet in search of the most efficient measuring spoons and evaluated a lot of them. At the end of our research, we narrowed our selected products down to the top picks. We are confident that your next best set of measuring spoons is one of our picks.
How We Picked
To choose the best measuring spoons, we evaluated the product features and their associated benefits. We used a combination of qualitative data analysis and quantitative data analysis. We considered certain features during our evaluation to determine which measuring spoons fit your needs and check out boxes. The features we considered include:
Range of sizes
The first thing you should take into account when purchasing your measuring spoons is their size range. It's not just about finding the right size; it's also about finding one that can accommodate all your measurements. The size range should be between 1/4 teaspoon and 1 tablespoon.
Material type
The material used in a measuring spoon can have an impact on its durability and functionality. This can be anything from stainless steel to plastic and even wood! Stainless steel is aesthetically pleasing, very durable, and will not stain. On the other hand, plastic options are super colorful and ideal for children. Both materials have a decent lifespan and can withstand regular use.
Hygiene
The hygienic qualities of a measuring spoon are also important to consider. Given that these spoons stack into each other, you want to ensure that there is no moisture in between. Leftover moisture or spices can lead to the growth of harmful bacteria and may cause food poisoning. Hygienic measuring spoons won't stain or retain unpleasant odors.
Anti-stain property
Most measuring spoons have an anti-stain coating to help prevent staining. These spoons can hold any spice or liquid without getting stained or discolored. therefore, is important to choose spoons that don't stain or retain smells.
Labeled sizes
Calibration is very important. Get measuring spoons with very clear size labels so you can quickly measure and go. The size text printed on each spoon should be clear and easy to read. Also, ensure that the calibrations are in metrics that you are comfortable working with on a regular.
Easy readability
Only accurate, easy-to-read measuring spoons made it to our list. The best measuring spoons have inscribed measurements that are easy to read, so you can easily discern how much of each ingredient you are adding to your recipe. This is important because it makes it easier to get the right amount of each ingredient.
Weight
The weight of a measuring spoon is an important feature to consider in choosing the best measuring spoon. A heavy spoon can make it difficult to measure ingredients, which will affect how accurate your measurements are.
Measurement accuracy
Accurate measuring spoons make sure that you get an accurate measurement every time. The spoons should be able to measure accurately, without any problems or spills. If your measuring spoons are off by a fraction of an inch, it will make your baking or cooking more difficult and less accurate, and ultimately mess up your recipe.
The shape of the spoons' heads
The shape of the spoons' heads is an important feature to consider in choosing the best measuring spoons. Not only does it affect how well they'll fit into different containers, but it also affects their ease of use. If a spoon's head is too wide or too narrow, then it will be more difficult to get accurate measurements.
How We Picked
Range of Sizes

A good set of measuring spoons should have multiple spoons for measuring different amounts of ingredients. This is especially helpful for measuring ingredient amounts outside the standard tablespoon or teaspoon. It's also important to have spoons that can measure both dry and wet ingredients.


Material

When choosing the best measuring spoons, you'll want to pay attention to the type of material. While metallic spoons are aesthetically pleasing, they may be too heavy for children. Plastic spoons, on the other hand, are ideal for the entire family and come in several fun colors.


Anti-Stain

Cooking ingredients, particularly spices, tend to stain utensils. To avoid unsightly marks after a few days of use, we chose stain-resistant spoons.

Cost-Effectiveness

It is critical to find measuring spoons that will not easily break, bend, or become damaged. When making a purchase decision, you should also consider the product's price to ensure that you get the best value.
Care and Maintenance
Clean after each use
It is no news that a kitchen can be a messy place, but it is important to keep yourself and your tools clean. Cleaning your measuring spoons after every use is one of the best ways to keep them in tip-top shape. Once you've finished using your measuring spoons, take them apart and wipe down each component with a dry soft cloth — this will help clean off any last remnants of food particles that could cause stains later on down the line! However, if the ingredients leave a smell, a dry stain, or an oily trail, wash the spoons with warm water and mild detergent. Rinse with warm water or wipe the spoons clean with a dry cloth or let them air-dry completely.
With proper cleaning, your measuring spoons will be shiny and new again!
Where best to store
Keep your measuring spoons in closed containers, in a drawer, or on the side of your pantry. This will keep them within comfortable reach while also keeping your house organized. Ceramic bowls are more durable than plastic and are dishwasher-safe. If you don't have a ceramic bowl or other containers to store your measuring spoons in, try storing them in a drawer that is lined with some kind of mesh material, like a tea towel or paper towel. You can also use plastic bags instead of mesh bags (which aren't as good at keeping dirt out).
When it comes down to it, if you take care of your measuring spoons, they'll take care of your cooking efficiently!
Sources and Research