The Best Laptop for 2023
Looking for a reliable and well-priced laptop? Here are some great recommendations.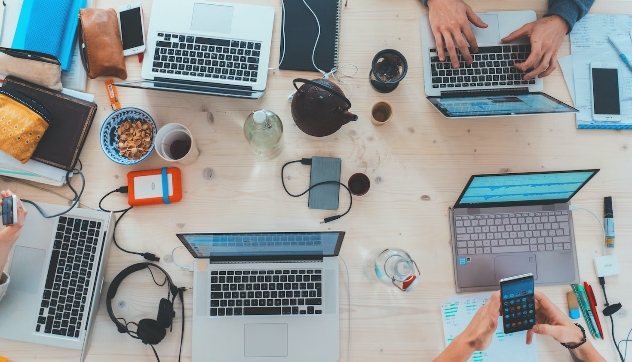 Laptops have remained popular computers thanks to their portability, ease of use, speed, and elegance. From watching movies to doing business and school work, there is virtually nothing you can't do on a modern laptop.
If you're thinking about getting one before the year runs out, our review came right on time.
We understand that the sheer volume of options can be bewildering, so we compiled this guide to simplify your journey and narrow your options. Our list arms you with some of the most important things to know in order to help you make an informed decision.
How We Picked
Size

Larger displays are naturally more convenient for routine tasks, entertainment, and gaming. However, with a larger screen comes increased size and weight. A 13.3-inch laptop is the standard for portable computers.



Apps and Programs

The speed at which a computer's CPU can retrieve and execute information is measured in terms of its processor clock speed, which helps your computer multitask more effectively and manage applications and run programs faster.



Style

A plastic-bodied laptop is best if you're looking for portability, low weight, and high performance at a reasonable price. However, if you value style, durability, and longevity in your laptop, aluminum is better. After that, we considered color and other style factors.



Cost-Effectiveness

The features, size, style, and cost of the laptops tested vary widely. Which laptop is best for you is a function of your needs. So, after weighing the features, we made sure to recommend only the most cost-efficient options.


Our Top Picks
Best Pick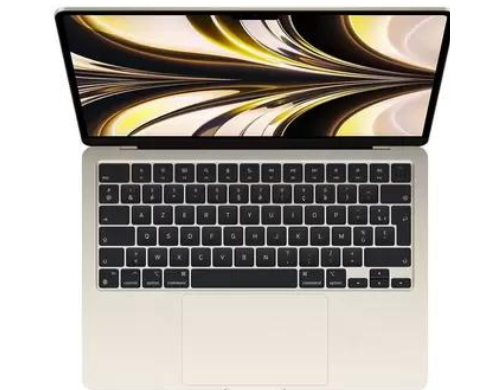 Strikes a perfect balance between looks and performance.
The MacBook Air has a stunning thin profile, lightning-fast performance, and decent battery consumption.
The M2 chip is Apple's first step into the next generation of silicon. Because of this, the 8-core CPU will allow you to complete more tasks in less time. With a GPU that has as many as ten cores, you can create stunning visuals and animations.

The high-performance media engine allows you to work with many streams of 4K and 8K ProRes video simultaneously. And with up to 18 hours of battery life, you can keep working (or playing) all day.
Runner Up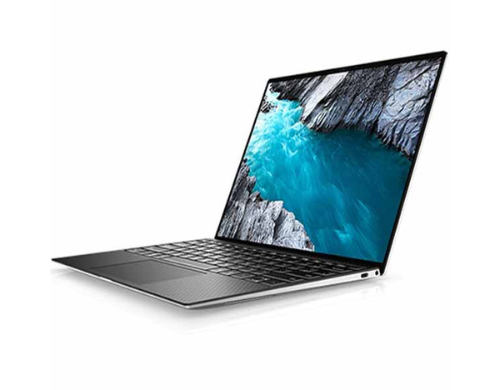 Allows you to tailor your laptop's performance to your specific requirements.
Easy to use and has many great features.


The lightweight but sturdy design is made from machined (CNC) aluminum and is designed to be eco-friendly and comes in your choice of sky or umber. The XPS 13's carbon footprint is smaller than average because of the use of low-carbon aluminum in the chassis. The packaging, comprised entirely of renewable or recycled materials, is also included with the shipment.

Most Cost-Effective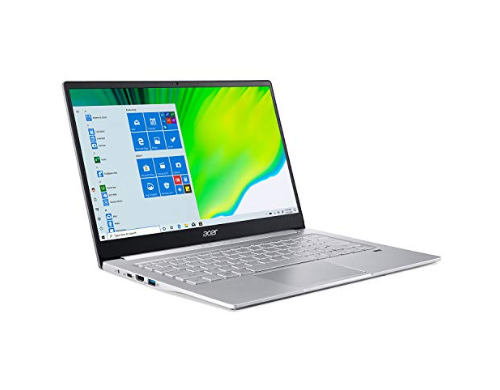 This ightweight and durable laptop has a sleek metal chassis.
Affordable, readily available, and a high-performance laptop.

This ultra-portable notebook is light, only 0.63 inches thin, and includes an AMD Ryzen 7 4700U processor and a long-lasting battery for hours of productivity. The 14-inch Full HD IPS display housed within the sleek silver chassis produces stunning visuals for the ultimate in multimedia enjoyment.

Despite its compact size, the Swift 3 is incredibly powerful, with up to 8 ultra-responsive Zen 2 processing cores for mobile productivity, gaming, and content production.
Everything We Recommend
Best Pick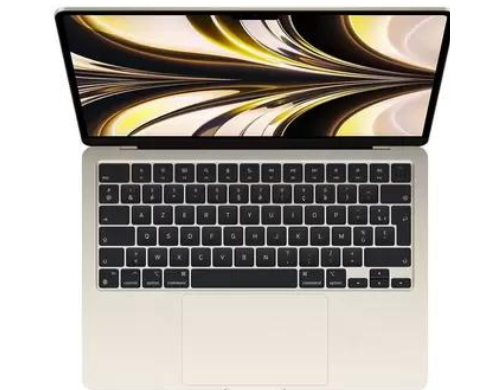 Strikes a perfect balance between looks and performance.
$1,159.55
Runner Up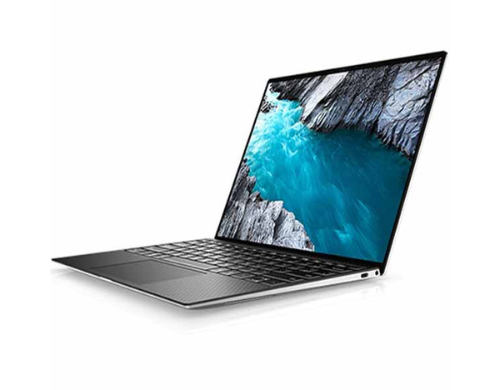 Allows you to tailor your laptop's performance to your specific requirements.
Most Cost-Effective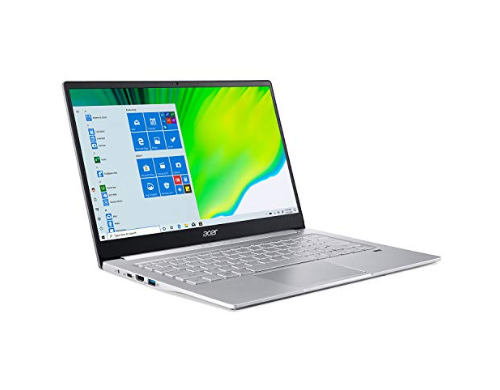 This ightweight and durable laptop has a sleek metal chassis.
$654.00
Who This Is For
While smartphones and tablets have certainly taken over as the primary devices people use to consume media, there are still moments when a traditional computer is required, and for the vast majority of people, that means a laptop.
A solid keyboard and a large screen are necessary for homework, projects, and office work such as making spreadsheets and editing videos.
Laptops vs. Computers
When it comes to computers, the verdict still depends on where they will be used: Users who are constantly on the move will benefit from having a laptop.
They have powerful processing capabilities, a fast response time, and a long battery life, so you can keep working no matter where you are. On the other hand, heavy-duty computing requires a desktop computer.
Laptops vs. iPads
More storage space, faster processing, and enhanced multitasking are all benefits of a laptop over an iPad. Using a laptop simplifies complex activities like using high-definition images or multiple applications at once.
However, iPads excel at simpler endeavors. Activities, like surfing the web, using social media, and even watching or listening to videos or movies online, are all possible with their help.
Why You Should Trust Us
We tested each product to get a better sense of how each of them performs. While we do make use of some widely-used benchmarks like Geekbench and 3DMark, we place much more emphasis on custom-built, personal testing.
Our test process involved continuous online browsing at a luminance of 150 nits until the battery was low. We used the Geekbench to evaluate raw processing capability and used both the 3DMark Ice Storm / Fire Strike benchmarks and many other different games to evaluate graphical performance.
A colorimeter was also used to evaluate the display's brightness and color gamut, while additional tools were employed to evaluate the temperature of the laptop.
How We Picked
Size
You can learn a lot about the portability of a laptop by looking at its screen size. If you plan on using it on your lap or carrying it around a lot, you should get a laptop with a 12, 13, or 14-inch screen.
A 15-inch laptop may be more practical if you want to use the computer primarily at home or in an office rather than on the go, as it can be difficult to transport laptops with screens as large as 17 or 18 inches.
Weight and portability
Although your goals may change, purchasing a thin and light laptop is the same as purchasing any other laptop. You could benefit from an ultraportable laptop, which weighs very little but can operate for a long time on a single charge.
But many would want a gadget that is both robust and capable of running intensive programs without being so cumbersome that carrying it around becomes a chore. However, if portability and thinness are prioritized, you will have to make some sacrifices.
Since there is less room for a battery, shorter run times are the norm. Ports and communications may also be unavailable. So, make sure the laptop you're looking at has HDMI and USB-A ports if you'll be using those features frequently.
Picture quality
How much you can see on the screen is determined by the size of your laptop. A 13-inch laptop with a 1080p (HD) screen is adequate. A 15-inch laptop with a 1080p display is not. A higher resolution screen (such as a 4K screen) can also reduce eyestrain if you spend many hours a day staring at a computer.
Integrated graphics, found in the majority of laptops, are also adequate for casual games but not recommended for graphically intensive games or work. To do so, a laptop with a dedicated graphics card is required.
Audio quality
Although it's sometimes overlooked, a laptop's audio system is just as crucial to the user experience as the device's processing speed, memory capacity, and hard drive size.
Having high-quality, consistent audio on a laptop is becoming increasingly important as its use has become more common for gamers, movie lovers, audiophiles, and online meetings.
Memory and storage
In most cases, 8 GB is sufficient, and for low-cost machines, 4 GB is sufficient. Less powerful secondary laptops and Chromebooks will also be fine with 4 or 8 GB processors.
When it comes to storage, 256GB of internal storage is likely sufficient for most people. For those who need more, getting a Solid State Drive (SSD) rather than a hard drive is the best way to speed up your computer.
Battery life
A laptop's battery life is important unless you only want to use it while plugged into an outlet. Being untethered from an electrical source means you can do your work wherever, whether that's on the sofa or at the conference table.
Those looking for the most portability should look for a laptop whose battery life has been measured at more than 8 hours.
Charging speed
We considered the charging speed of the laptop since it would be useful when you want to use your laptop fast and can't lug the charger around.
Apps and programs
When making sure that all your applications and programs run without hanging on your laptop, the computer's central processing unit is a suitable first step. Purchase laptops powered by an Intel Core i5-10510U or a Core i7-11800H (for additional information, read our buying guide for Intel 10th-generation mobile CPUs); alternatively, select an AMD Ryzen processor (but not an AMD Athlon or A-series chip).
If you're not using Chrome OS, stick to Chromebooks and stay away from Pentium and Celeron-powered laptops (running Chrome OS). Keep in mind that Nvidia has removed the Max-Q label from several low-power alternatives and that other GPUs, like the RTX 3050 Ti, don't offer much of an improvement over the RTX 2xxx-series.
Keyboard type
There are three main kinds of keyboards used on laptop computers: the standard keyboard, the chiclet keyboard, and the mechanical keyboard.
The keys on a standard keyboard are all quite close together and have gently sloping edges. Each key on a chiclet design (also called an island style) keyboard appears to protrude from the chassis.
Therefore, it gives the idea that there is more room between the keys. Mechanical keyboards feature genuine mechanical switches under the keycaps, as opposed to the membranes used by traditional and chiclet-style keyboards.
Each time a button is pressed, an audible click is heard from the switches. We considered what type of keyboard the laptop had and if it came with lighting for increased work efficiency.
Easy to use
We summed up all of the features and qualities of the laptop to calculate how easy they were to use and how they would improve both your efficiency and productivity and even your leisure time.
Care and Maintenance
How to clean a laptop
Maintaining and cleaning your computer on a regular, say once every three to six months, will keep it clean. Increase the frequency of cleanups if you find that there is a great deal of dust left.
To start, stop using your laptop immediately and remove it from any power source. Then, flip your laptop over so the bottom is facing up, and give it a few light taps to shake out any dirt or other particles. The areas between the keys can be cleaned using a can of compressed air.
To do this, tilt the keyboard to one side and use quick, sweeping gestures to clear away any dust that has settled there. Then, use a microfiber cloth that has been dampened to clean the keys. Don't get it wet because water may leak inside your computer.
Avoid liquids
One of the leading causes of computer failure is exposure to liquids, which is something we all wish would never happen. Damage caused by water or other liquids is usually expensive to fix or, worse, requires complete equipment replacement.
You can reduce the likelihood of liquid damage occurring by taking some preventative precautions. If at all feasible, you should not consume beverages while working or while near your workspace.
Don't risk spilling your drink on your computer by setting it down too close to it. Keep your laptop away from water bottles in case the cap slips off while you're on the go.
Invest in a laptop case or sleeve to safeguard your investment. The fabric or substance may not prevent a major leak, but it does act as a barrier against less significant ones.
In case of spillage
In the event of accidental damage, following recommended practices could help limit the extent of the damage. Shut down the device immediately. Put away your wireless mouse and keyboard and turn off the power cord.
Take the battery out if at all feasible. Do not turn on the machine or charge it, since doing so might accelerate the corrosion of its internal components caused by the water.
The keyboard and any other exposed machine elements should be wiped down to remove any residual liquid.
If you accidentally spilled liquid on the keyboard, you should turn the computer upside down to stop the water from seeping in. If water has entered the machine by the ports on the bottom or the sides, it is recommended to avoid moving the device as much as possible.
Allow three days for drying time. Don't use a blow dryer or a pot of rice to fix it, because doing so will further harm the electronic parts. After three days, try turning on the laptop and wiping it down to remove any remaining residue.
How to clean ports without damaging the connectors
It's best to begin with the compressed air can. Holding the can upright and using the straw-like attachment to force air into the port in short, controlled bursts will help you avoid spraying any of the liquid within.
A contact lens cleanser can also be used. In order to clean your computer's exterior, motherboard, CPU, and USB ports, you can use any number of commercially available contact cleaners.
Since the contact cleaner evaporates quickly, you can safely clean the port by dipping a cotton swab in it or spraying it directly into it.
Finding the best laptop case
The diagonal width of your laptop's screen is measured in inches. It's important to note that the "bezel" (the shell around the screen itself) is not included in this measurement, which can add up to an extra inch.
So, measure your laptop on the diagonal, from corner to corner. When you do that, you'll have an accurate measurement of your laptop in inches and can make an informed decision about a case.
First off, put away the laptop and concentrate. Run the tape measure flush along the inside of your laptop's lid's top and bottom (running parallel to the shortest sides). To determine the width of your laptop, lay the measuring tape horizontally (parallel with the longest sides).
Be sure your sleeve isn't considerably wider than the laptop's width to ensure proper protection. A level surface or table should be used to rest the end of the measuring tape. Take a vertical measurement up from the base of your laptop to get its height.
Do not overcharge the battery
If you leave a battery plugged in continuously, even around the clock, there is no risk of overcharging it. The charge is automatically cut off once the battery reaches 100% capacity and will not resume until the voltage drops below a certain limit.
However, most electronic devices use Lithium-ion batteries, which function best when charged between 20% and 80%. Therefore, it is best to charge the battery without filling it.
Take care of the fans
As a safeguard against the internal components overheating and failing, your computer powers down when it becomes too hot. There are fans in your laptop that push air over heat sinks to help dissipate the heat produced by the components.
Eventually, the filters and screens on these fans will become clogged with dust and debris. In addition, the heat sinks have a variety of debris-catching fins. To make sure your system does not overheat, always ensure that the fans are not covered.
Also, consistently blowing on the vents of the laptop to clean them should solve the problem. If your laptop gets too hot, though, it's best to turn it off and let it cool down.