The Best Laptop for Photo and Video Editing for 2023
Put an end to the laborious process of editing videos or photos with one of the best, powerful laptops available right now!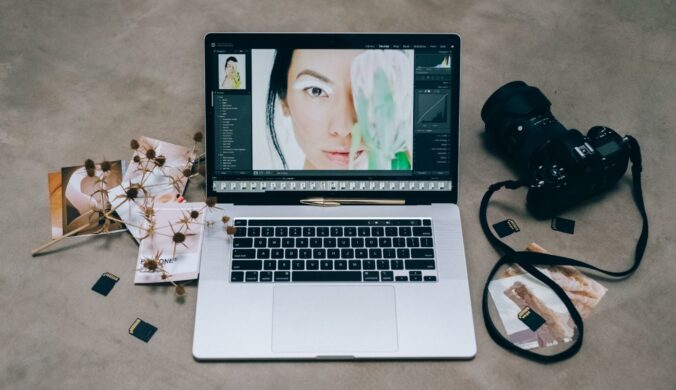 Photo and video editing are essential to any creative content creation process. However, editing software's tendency for resource hogging can also be one of the more frustrating aspects. Therefore, choosing the appropriate laptop for media editing is crucial because you need the right equipment for the job.
While a powerful desktop is frequently preferred, only some will benefit from this. This is especially true for those who frequently travel or simply want a laptop they can use in a coffee shop.
Looking for the perfect laptop among a sea of alternatives can be difficult. If you need help figuring out where to start, don't worry. We've compiled a list of the best laptops for photo and video editing that you can find just a little further down this page!
How We Picked
Performance

It takes a lot of processing power to run powerful image processing, so multi-core processors and lots of RAM are a must-have. The recommended minimum amount of RAM is 16GB. Still, an even higher resolution will make media editing software work more smoothly and complete tasks considerably faster.

Display

15 to 16-inch screens are large enough for heavy personal and professional editing. If you do light edits, a 13.3 or 14-inch display works just fine. Creatives whose work calls for higher-resolution videos and images will need a laptop with an HD display.

Storage

This establishes how much data the laptop can store. It also informs you of the maximum amount of software and data stored on the device. Professionals will undoubtedly require extra storage for their media libraries and editing software.

Cost-Effectiveness

A functional laptop can now be purchased for a few hundred dollars. Still, if you're a professional, you'll need a device with higher build quality, more powerful performance, and a better display. Expect higher-resolution screens, quicker processors, and perhaps discrete graphics at price point above $900.
Our Top Picks
Our Top Pick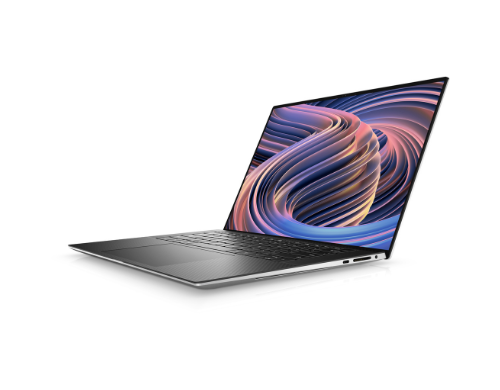 The Dell XPS 15 provides a striking UHD+ screen and the processing power to edit any kind of video while you're on the go.
This laptop doesn't skimp when it comes to internal components and functions that enhance your entire computing experience while combining extraordinary power in a beautifully thin and light chassis. A stunningly bright UHD+ display with 500 nits of brightness, an incredibly comfortable keyboard, powerful speakers, and an excellent touchpad are just a few of its incredible qualities. With this option, there is almost nothing you can't do.
This item is more than just a laptop. It has an aluminum frame and a stylish design.
Our Runner-Up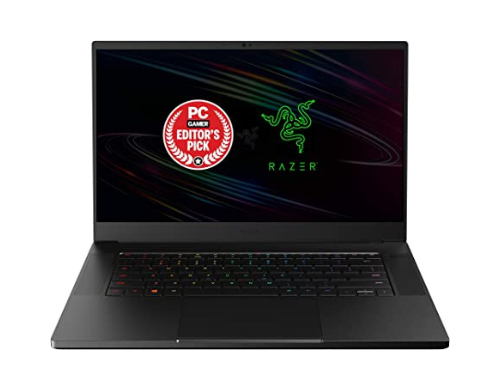 The Razer Blade is capable of handling multitasking needs thanks to its 10th-generation Intel Core i7 processor.
The Razer Blade 15 laptop is what you need if you want a device that lets you work and play hard. Despite being primarily a gaming laptop, you can easily browse photographs and edit files with flawless color fidelity thanks to its 4K screen and excellent 300Hz refresh rate. Thanks to its 8th generation Intel Core i7-10875H 8-Core processor, you can accomplish a lot with this one. The three standard USB connections, solid build quality, and efficient heat ventilation are also the plus points of this laptop.
If you work and play hard, the Blade is an excellent choice.
Most Cost-Effective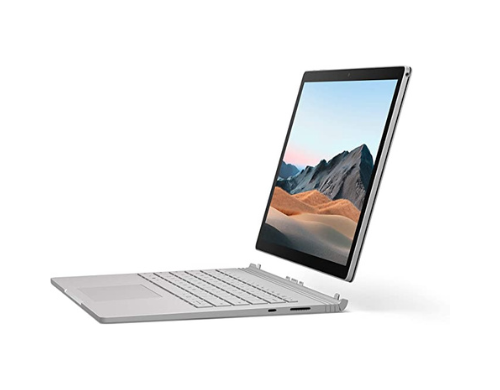 The Microsoft Surface Book 3 stands out from the competition because it has a discrete GPU and more RAM.
This great choice is a solid laptop with a stunning display, a high-end look, and a comfortable keyboard. The battery life is also a plus when using the device in laptop mode. The Surface Book 3's dedicated Nvidia GPU benefits content creators and gamers. In addition, this option includes a full-sized SDXC card reader, which is a crucial feature for modern creative media workers.
The ultimate 2-in-1 laptop for media editing at an affordable price.
Everything We Recommend
Our Top Pick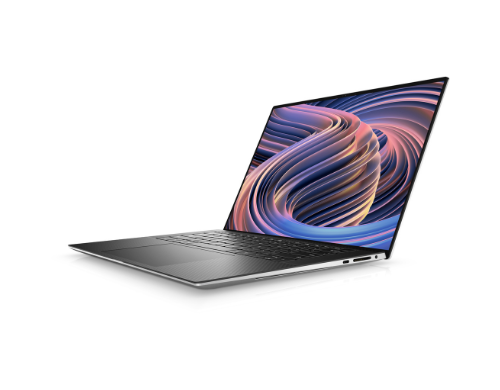 The Dell XPS 15 provides a striking UHD+ screen and the processing power to edit any kind of video while you're on the go.
Our Runner-Up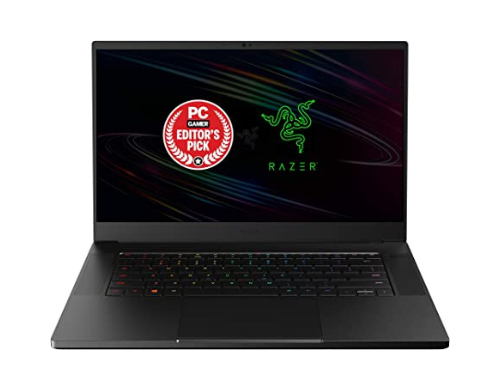 The Razer Blade is capable of handling multitasking needs thanks to its 10th-generation Intel Core i7 processor.
$1,899.99
Most Cost-Effective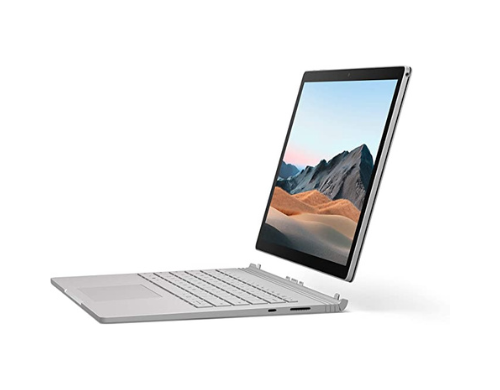 The Microsoft Surface Book 3 stands out from the competition because it has a discrete GPU and more RAM.
$1,149.99
Who This Is For
Any videographer, photographer, or media professional needs an editing laptop. These gadgets enable them to carry the capacity of a desktop PC to record and edit footage on the go. In addition, laptops with color-accurate displays, long battery life, the newest processors and graphics cards, and enough ports to plug in peripherals and SD cards are necessary for folks who require as much power as possible.
Windows vs. iOS
The operating system you choose will largely depend on your particular preferences. Windows and macOS are the main topics of this article. Due to its superior technology and software, Apple has long been regarded as the brand to choose when it comes to digital editing.
However, in terms of speed, Microsoft and Apple products' hardware and software capabilities have attained feature parity over time. As a result, there will not be a significant difference in performance between operating systems on similarly powered gear for photo and video editing.
Mac laptops cost more than equivalent Windows ones, so you can likely get much more bang for your buck with a Windows laptop. But since this is essentially a matter of personal taste, we suggest staying with the operating system you are familiar with rather than having to learn a completely different one.
Is it worth splurging on?
Many of the chores that editors once completed on complex and pricey studio equipment may now be completed on powerful laptops that weigh just a few pounds. So, whether your manager demands you to make an edit, you're a photography student, or you simply want to watch your vacation movie on the plane home, you should consider purchasing a laptop with the necessary specifications and features for photo and video editing.
Why You Should Trust Us
Buying a product online might be difficult if you need something reliable, productive, and economical simultaneously. It could take a lot of effort to find the ideal one. First, many different laptops are available for picture and video editing. Tens of thousands more are added daily. Due to the growing demand for this equipment, intense competition and rivalry exist. The best course of action would be to consider the price range your budget could support. We sift through Amazon reviews, enthusiast blogs, and other sources to provide you with the most accurate and thorough information. We finally sorted it out, retaining the gold and discarding the rest. The outcome is a comprehensive review you can use while hunting for a top-notch picture and video editing laptop.
How We Picked
When it comes to picture and video editing laptops, there are numerous options available. As a result, when making our recommendations, we take into account the following variables.
Performance
When editing a photo or video, a lot goes on inside your laptop. First, the information from your keyboard and mouse inputs must be read and converted to on-screen feedback. Next, your editing program must process any changes you make to the image, which typically entails complicated math as well as reading and storing those edits on your system to preserve them as you progress. Finally, the changes must also be visible on your screen. The CPU handles most of the laborious tasks. The more sophisticated the CPU, the more reactive your laptop will be and the quicker you can modify your photographs or footage.
Type of processor
For CPUs used in laptops, the final letter or number is crucial since it designates the product line. This will help you understand the processor's capabilities and for what it is intended. The majority of Intel processors from the 10th, 11th, and 12th generations additionally include a letter, which may be a "U," "H," "HX," or "Y," after the number.
For example, a "U" is typically made for ultraportable laptops since it produces less heat. Ultra-low power is indicated by the letter "U." High-performance "H" and "HX" processors are typically used in larger, more powerful laptops with additional cooling space. Sophisticated graphics are indicated by the "H," albeit this is more of a subjective phrase. A dedicated graphics card will function better for tasks requiring intense graphics. The best performance class currently offered is represented by "HX" CPUs. There are other additional letters, such as "Y" for "Extremely Low Power." Due to its fanless design, it produces extremely little heat but also uses a small amount of power.
For specific processors, the letter has been replaced by a number, and the fourth number is what you want to check. For instance, the 8 in the Intel i7-1068 tells you that it is a high-performance CPU comparable to the H in other chips. Conversely, a processor with a lower number, such as the Intel i7 1060, would have less performance and be equivalent to the U in 8th and 9th-generation chips.
Although Intel also makes Celeron and Pentium CPUs, we do not recommend using them for media editing because they are very low-cost processors. Instead, we recommend at least a "U" category, and ideally a "P" or "H" category, or at least a "5" or ideally an "8" for 10th generation processors for picture and video processing on a laptop.
Speed
An SSD will significantly improve a laptop used for media processing. Data may be read from a mechanical drive on average between 50 and 100 MB per second. Although that may sound quick, an SSD can operate at speeds of 500 MB to 2,700 MB per second! A laptop reads and writes a lot of data to and from the hard drive while editing images and footage. We advise purchasing a laptop with an SSD hard drive to increase your media editing software's responsiveness and speed. We advise a minimum capacity of 256 GB and ideally 512 GB for media processing.
Type of graphics card
The graphics module creates what is seen on your laptop's screen. There are two choices: an inbuilt graphics card or a discrete one. Simply put, an inbuilt graphics card simply implies that your CPU will handle all graphics-related activities. This is fine for the majority of users. However, some programs can use a more potent graphics card to speed up specific processes. For example, modern photo editing programs and noise-reducing tools can also benefit from a discrete graphics card to quicken some operations, even if playing games is typically why people want one. It's worth noting that a discrete graphics card consumes more power and raises the laptop's price. Although it is undoubtedly vital, you may forego a discrete graphics card if mobility, durability, and cost are your top priorities. While having it will undoubtedly be tremendous and boost performance, it is not strictly necessary.
Number of ports
Ports make it simple to attach several gadgets and extras to your laptop for data transfer. While a laptop's lack of ports is typically not a deal-breaker, having the connections you require on the device rather than carrying a variety of dongles is useful. While searching for laptops, we ensured the ports were numerous and quick enough to transfer large media files. The most recent USB-C port specification, Thunderbolt 4, offers data transfers of up to 40 Gbps. Finally, a port's location is crucial since good editing laptops have ports on both sides, which reduces the likelihood that one may be blocked.
Size and weight
A laptop's weight and physical dimensions depend entirely on you, the user, and what you intend to do with your laptop. If you are moving it about a lot and carrying it, weight and size will be more important considerations. Weight and size might matter less if they are primarily used at a desk with occasional trips to a sofa or coffee shop. Size and weight do often translate effectively into power. Larger laptops may fit more powerful components inside since they have more space for cooling airflow and heatsinks. Due to thermal constraints, smaller laptops, sometimes known as ultrabooks, must employ lower-powered components.
Heat and noise
A laptop's heat and noise output are essential since they can render a particular laptop all but useless. For example, heat on the keyboard deck might be uncomfortable to the touch, prompting you to buy a separate keyboard, mouse, or touchpad just to use your laptop. Likewise, the heat might be a concern when using a laptop on your lap, especially with models with outflow vents on the bottom. In addition, loud fan sounds can annoy you and anyone nearby. As a result, it's critical to pick a laptop with good heat and noise performance to use for prolonged periods without feeling uncomfortable.
Memory/storage
The storage is the laptop's internal drive, which determines how much data it can hold. This covers any content on the laptop, such as installed programs, downloaded videos, games, and music. For most users, 1 TB of storage space is usually sufficient. Additionally, you must decide between HDD and SDD. Although an HDD drive will be less expensive, an SSD will have a higher speed.
Display
A laptop display has specific components. You must first consider the desired pixel size, such as HD, Full HD, 3K, or 4K resolution. The content on the screen will be more precise and sharper the more pixels it contains. The precision of the brightness and colors comes next. Graphic artists love IPS display panels. However, think about getting an OLED display if you want the most significant possible visual quality. Next, look at the refresh rate. For gamers, anything beyond 120Hz is ideal, but for designers, 60Hz is preferable.
Care and Maintenance
How to keep clean – screen, keyboard, etc
Turning off your laptop is the first thing you need to do. If it is connected, unplug it from the wall outlet. Next, remove any gadgets tethered to it and the batteries (if applicable). A diluted alcohol and water cleaning solution is the best and safest way to clean a laptop. In addition to disinfecting, alcohol also eliminates surface-living viruses.
Pour one cup of warm water into a container to create your own laptop cleaning solution. Then, pour in 8 to 10 capfuls of rubbing alcohol. Once your cleaning solution is prepared, dampen your cloth by dipping it into the mixture. Before applying the cloth to the laptop, wring it out to get rid of any water.
Use a dampened cloth to gently wipe your laptop's screen, keys, base, and lid. Cleaning should be done from the top of the bezel to the bottom, lightly wiping the display in one direction. The keyboard needs additional cleaning care because it is the dirtiest portion of the laptop. Use a moist cleaning cloth to softly wipe the laptop's keyboard, touchpad, and keys. When finished, blow out the crevices surrounding each key with a rubber dust blower or compressed air to eliminate any remaining crumbs, dust, or debris. Consider cleaning the vents on the laptop while you're at it.
Once you've completely air-dried your laptop, use a dry microfiber cloth to buff out any lingering streaks. Then, feel free to use your bacteria-free laptop after everything is dry and gleaming clean.
How to store when carrying it around
A piece of advice for traveling photographers and videographers: never store your laptop in checked luggage. The luggage handlers' inconsistent methods of operation and propensity to fling bags onto conveyor belts are especially bad for expensive, sensitive laptop systems. Instead, fill a cushioned laptop bag that you can comfortably carry and hold by yourself with your laptop inside. According to the transport security administration, you are permitted to bring laptops with you when going through security checks if the bag shows a clear image of the laptop. As a result, you can transport your laptops without having to stuff them inside your luggage. Always unplug your external devices before putting your laptop in the bag, and keep them all apart. Picking up your laptop by the screen or side exerts unnecessary pressure, so avoid doing so. Additionally, be cautious when handling your laptop and avoid slamming it when hurried. Otherwise, its screen could wind up being damaged.
Where and how to store when not in use
Laptops are portable and may be used anywhere. With a full battery, your laptop stays with you wherever you go! Aside from that, you may put your laptop anywhere: on the dining table, the side table, a computer desk, or even on your bed.
Set up a consistent storage location for your laptop if it does not have a permanent home. The laptop can be kept in a cabinet, bookcase, drawer, or box with other laptop accessories. You'll always be able to find it if you keep it in the same location. For example, keep your laptop in the same spot if it has a docking station or port replicator. The docking station, or port replicator, should be placed near a workstation. A printer, a large keyboard, a mouse, a full-size monitor, a scanner, and other toys are examples of peripherals that you might keep plugged in and ready to use.
Laptops should be kept in a flat, stable space that protects them from water, dirt, and dust intrusion. Furthermore, they should be kept in a location that maintains the ideal working temperature for them, which is normally between 41 °F and 95 °F. Laptops should also be kept out of sight to reduce the danger of theft. For added security, they can also be secured in lockers or with security locks.
Charger care
Many people tend to leave their laptop chargers laying around while they are not using them. It is not advisable to leave your laptop charger in the heat or the subzero cold. Another crucial maintenance advice is to avoid getting your charger wet or subjecting it to dangerous chemicals because doing so will ruin it. When not in use, keep the laptop charger in your laptop bag. If you don't have a laptop bag, another option is to use a tiny box or pouch. However, avoid tying the cord too firmly or placing the laptop charger on top of it. Your screen will crack if you apply pressure to it.
It is advised that you charge your laptop when it is turned off to prolong the life of your laptop charger. By doing this, the laptop will be able to be charged by the AC adapter more quickly and with less heat production, which can be an issue with most laptop chargers.
In case of overheating or damage or spills
Cleaning the fans that cool the CPU and graphics card is the first and most crucial thing, you should do when your laptop is overheating. They accumulate layers of dirt and dust over time, which slows them down and obstructs airflow. To learn how to open the laptop and get at these components, consult the user guide or manufacturer that came with it. In addition, uneven surfaces, such as a blanket, pillow, or lap, will block your laptop's airflow if its intake grills are at the bottom. The laptop will eventually overheat due to poor cooling, heat buildup, heated surfaces, and a rise in internal temperature. Simply keeping the laptop on a flat, hard surface will help you prevent this situation. You can purchase a specialized laptop holder or lap stand or utilize something as basic as a tray.
When a laptop screen breaks, the visual flaws vary depending on what shattered it. You might see lines of color, bleeding colors, portions of the screen that are black, or frozen or improperly colored pixels. The screen might also turn off. When a laptop display is broken, physical damage is often to blame. It's possible that the laptop fell or that something fell on it. The laptop screen and keyboard are susceptible to cracking, even from the smallest sand particles. Therefore, be sure to regularly check your keyboard and screen for any debris and to completely clean them. Clean the latch mechanism if your laptop has a visible latch. Close the laptop gently, make sure it is shut all the way, and reopen it. If the screen occasionally turns on or doesn't, your lid sensor is malfunctioning. The only solution is to replace the screen if it is physically cracked. Typically, damaged screens include those with wide black or colored bars, black holes, or colors that appear to run. A cracked screen is also a sign that it needs to be replaced.
Electronics and liquids don't mix; therefore, you should act immediately if you spill water (or any liquid) on your laptop. Your laptop won't necessarily die from one accidental splash, but there is a chance for long-term harm. Turning off the laptop right away after a spill is the first thing you should do. The quickest technique to accomplish this on practically any laptop is to press and hold the power button for six to ten seconds until you can force it to shut off. Unplug the laptop from the wall socket or AC adapter as soon as it has finished shutting down. After you have taken care of the most pressing requirement to turn off and unplug the laptop, go ahead and separate it from any accessories. Remove all of the laptop's connections, including USB cables and any flash drives or other items that may be inserted into USB ports.
Consider having your laptop professionally repaired as soon as possible if you have access to a nearby laptop repair store or warranty service center. Professionals can take better care of your laptop and ensure it is thoroughly cleaned and dried than you can using improvised household tools and methods.