The Best iPhone 13 Case for 2023
Check out these incredible cases to enhance and safeguard your iPhone 13.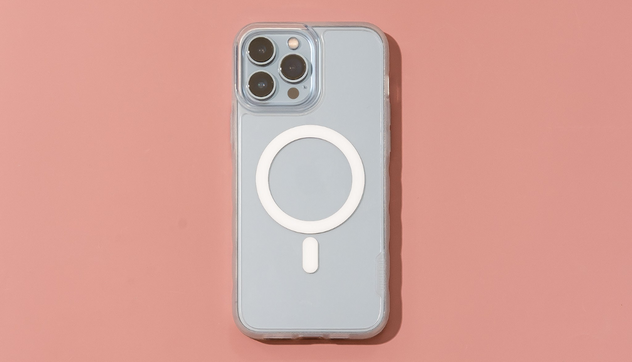 Apple's phone displays, whether on an iPhone Mini or Pro, are made of glass and may break if they accidentally leave your hands. However, it's the reason we firmly suggest using a case with your expensive iPhone. Although it helps, it cannot ensure that your device will be completely protected. If your iPhone 13 is still in working order and you want to maintain it that way, ensure it is secured with a high-quality case.
There are many options for every iPhone 13 model, so whether you're looking for an iPhone 13 Pro cover or something to protect your pricey 13 Pro Max, you'll discover designs that fit you in this post along with a reasonable price range.
How We Picked
Protection

There are several protection levels for iPhone cases, from those offering little protection to the most protective. iPhone cases shield your device from dents, scratches, and the impact of falling objects that could damage the screen.

Size/Thickness

If you decide to buy the iPhone 13 Mini or 13 Pro Max, which have screens that are 5.4 inches and 6.7 inches, respectively, you will need a more extensive cover. The iPhone 13 and 13 Pro have 6.1-inch displays and are the same size.

Style/Design

Decide if you want a simple phone case for your iPhone 13 or one that protects the front and sides of your screen. It's also simple to find a variety of styles, patterns, and materials for your case, such as leather and plastic.

Cost-Effectiveness

It is more cost-effective to get an iPhone 13 protective case than to deal with a broken screen. iPhone 13 cases reviewed here are attractive, affordable, and effective to combat likely damages
Our Top Picks
Best Pick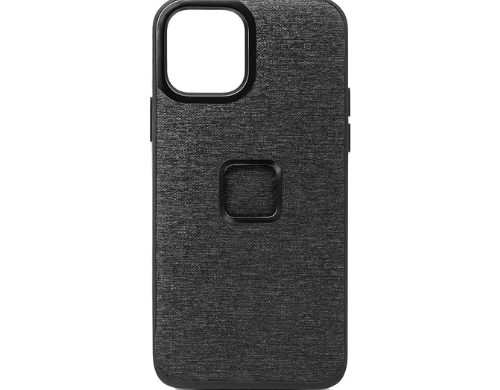 An iPhone case with a wide range of attachment functions.
Using a locking clip and magnets that work with MagSafe, the Peak Design case is simple to connect to a variety of mounts, including those for your bike and automobile. Additionally, the panel has a 0.8-inch square notch recessed just 0.7 inches into the shell and acts as a mounting point for accessories that clip on.
The integrated magnetic locking system, known as SlimLink, feels magical and incredibly secure.


Runner Up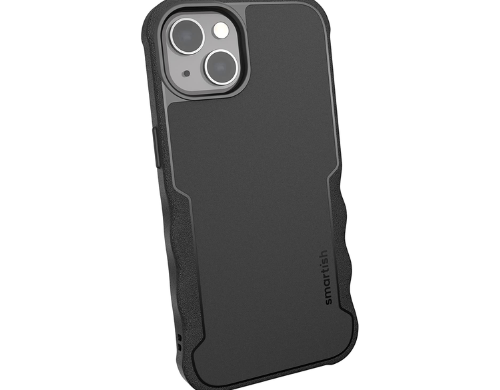 This iPhone 13 case has extra thickness for maximum protection.
A small amount of extra thickness gives this iPhone case an added level of protection. The Gripzilla case for the iPhone 13 is only marginally thicker than the base Gripmunk case — it is only approximately 0.02 inches thicker — and is about 0.1 inches taller and wider, with expanded corners that provide even higher shock absorption.
If you need a perfectly rugged and MagSafe-compatible case, you are in luck.


Most cost-effective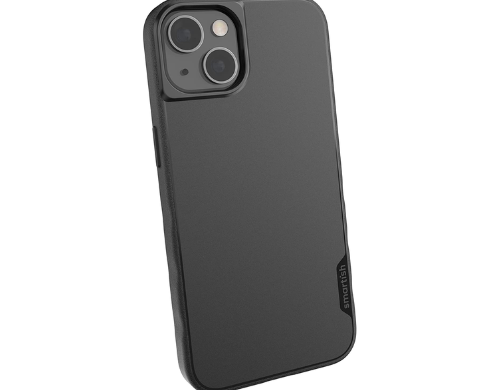 The exterior texture of this case is grippy, but the interior is lined with soft microfiber.
The Gripmunk for the iPhone 13 is a fantastically thin, inexpensive, and protective case — but it's dull. A version with MagSafe is currently available. The Gripmunk is a single-piece guard constructed of flexible thermoplastic polyurethane (TPU), which has a rubber-like feel and allows for simple installation on your phone.
This case has corners with air pockets that mimic the function of airbags whenever your phone drops.


Everything We Recommend
Best Pick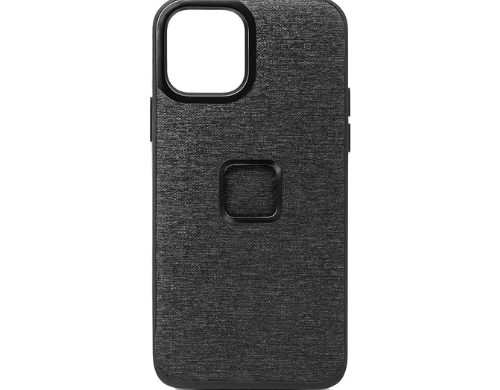 An iPhone case with a wide range of attachment functions.
$39.95
Runner Up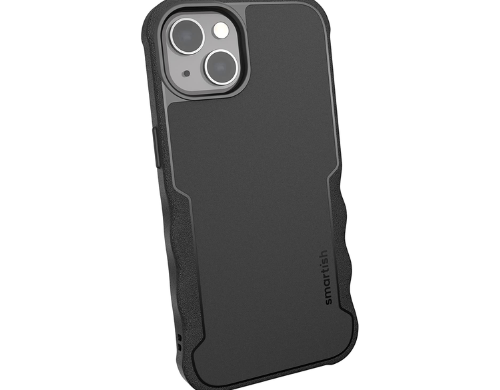 This iPhone 13 case has extra thickness for maximum protection.
$24.99
Most cost-effective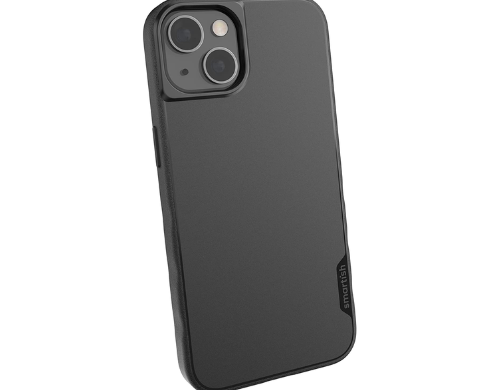 The exterior texture of this case is grippy, but the interior is lined with soft microfiber.
$19.99
Who This Is For
The main explanation offered by most people for not using a cellphone case or cover is that they don't want to cover up the beauty and appeal of their gadget. But this is a wholly incorrect idea. There are now a variety of phone cases and covers available that not only give your phone the best possible protection but also improve its appearance. If you like, you can also buy a personalized case or cover for your mobile to get the best protection and the aesthetic that you desire. Smooth silicone edge cases with curved edges are available to make your mobile phone look even better. Typically, iPhone cases are for people who want their gadget to be in better condition and have a higher potential for resale after use.
Picking the right size
Now that you've decided on the iPhone model you want, all you need to do is make sure your cover is compatible with it. While the iPhone 13 and 13 Pro both feature 6.1-inch displays and are the same size, if you choose to purchase the iPhone 13 Mini or 13 Pro Max, which have screens that are 5.4 inches and 6.7 inches, respectively, you will need a more comprehensive cover.
Do I need a phone case?
To protect your phone from scratches and other types of damage, mobile phone cases are crucial; therefore, that's the solution to your question. When you're already dishing out hundreds of dollars for a new smartphone, a little extra spending won't hurt. The level of protection from dirt and danger provided by a phone cover is comparable to that provided by a house to its occupants. It protects the entire body of the mobile phone from external damage and safeguards it from any surface scratches or nicks that might be caused. Even if you drop your phone accidentally, the case or cover may absorb the impact and shield it from harm.
If you keep your phone secured with a mobile case while considering an upgrade, you will get more value out of it. You are effectively protecting your phone from any damages, scratches, and nicks that may occur when you use a mobile phone case or cover. If that isn't the case, there is going to be a decrease in its market value. Your device will have a higher resale value if it is in better condition, and you will also be doing the buyer a favor because he will receive it in better condition and for a higher price. The value of your mobile phone improves when someone says, "Phone case/cover from day one," and potential purchasers will have to pay more than the going rate because the phone is flawless and has no nicks or scratches on its body.
Our mobile phones today serve a variety of other functions in addition to calling and are considerably more sophisticated than simple phones. Modern smartphones are more than just ordinary electronics; they feature edge-to-edgeless screens, glass casings, and several camera lenses. Since they cost so much to purchase, it makes sense to spend a bit extra to protect them. The majority of smartphone cases on the market cost less than a few bucks, and the best cases that offer full-body protection can be found at an affordable price too. At a very low cost, you not only receive a full-body case but also a screen protector that is integrated and made of dual-layered TPU materials. If you're going to spend so much money on a high-end smartphone, you might as well invest a little extra money to secure it.
In the past, mobile phone covers served only one purpose: to safeguard the device. Those times are long gone. The market currently offers a variety of mobile phone covers and cases that, while serving the primary function of shielding the smartphone from external harm, also serve additional uses. For example, some mobile phone covers come with cardholders or holders to hold the phone when watching videos. Customers today have access to a wide range of options and can select one based on their tastes.
Why You Should Trust Us
We've examined a lot of iPhone accessories, including iPhone cases. All Apple devices dating back to the iPhone 4 are included in that total, as are all iPad models. When it comes to these things, we have a wealth of expertise and experience.
How We Picked
We take a plethora of aspects into account when selecting the finest iPhone covers, from subjective evaluations of style and feel to objective measurements like physical dimensions and level of protection. No case automatically becomes a pick merely because we've chosen earlier iterations of it, even though we've been testing cases for many years and have had several constant picks over various iPhone generations. The iPhone 13, 13 mini, 13 Pro, and 13 Pro Max were in our hands while we tested each new case's functionality and fit. Even though it has been replaced by the iPhone 14 series and is a year old, the iPhone 13 is still a very reliable phone. It resembles the iPhone 12 and iPhone 12 Pro in terms of size and shape.
In a review of drop protection, we look for cases that can sufficiently safeguard a phone without adding extraneous details or being overly bulky. While we don't perform drop testing, we search for scenarios that can withstand some impact. (Even a sturdy cover can't ensure that your phone will survive every scenario unscathed; a direct blow to the screen, for instance, will still cause damage.) Superthin cases, which intentionally sacrifice some drop protection instead of a slimmer profile, are the clear exception to this rule.
The best cases safeguard the buttons with a tactility comparable to — or, in some cases, even enhances — how they feel on an iPhone when they are in their unmodified state. We also select cases that conceal the phone's top and bottom edges, though this isn't always a deal breaker. However, we don't consider cases with a circular cutout that reveals the Apple logo on the back of the phone because they provide less general protection and have no discernible benefit.
The screen of the phone has a lip around the edges to help avoid cracked displays, one of the major concerns with any smartphone, but it also helps prevent scratches if you rest the phone screen down. We test each case with a 0.85-millimeter feeler gauge according to Apple's specifications. The cover material also needs to be taller than the iPhone 13-series handsets because they have particularly noticeable camera bumps that need to be protected.
The overall proportions of the handset are comparable, but they are not the same. The iPhone 12 and iPhone 13 are both 5.18 by 2.53 inches or 131.5 by 64.2 millimeters in size. The depth of the phone is different, though. The iPhone 13 is 0.3 inches (or 7.65 millimeters) deep compared to the iPhone 12's 0.29 inches (7.4 millimeters). The volume buttons on the iPhone 13 have migrated somewhat and become a little thicker. Additionally, the camera module is only a few millimeters wider. As a result, the iPhone 13 camera module will not fit inside the camera cutout of an iPhone 12 or iPhone 12 Pro case.
Apple's MagSafe system is somewhat complex because it includes magnetic wireless chargers, accessories, and cases that have a built-in magnetic ring to support them. If it's thin enough, a case without the magnetic ring might still support charging with a MagSafe charger, but it's unlikely to function with a vehicle mount or wallet. We've seen enough excellent cases with MagSafe at comparable costs to those without, even though the lack of MagSafe support isn't a deal-breaker in and of itself.
We try to choose models with simple, even appealing designs that are likely to be enjoyed by most people, even though there is a case to suit any design preference.
Care and maintenance
Getting the right case for your phone
In addition to choosing a color and pattern that go with your taste, there are a few more factors to consider. Think about how holding the case will feel. To improve grip, several cases have ridged sides or other unique surfaces. The best drop protection, after all, involves never dropping your phone. Would you like a kickstand so you may hold your phone in landscape mode while watching movies?
The most typical materials used to make phone cases are plastic, most frequently polycarbonate, T.P.U. (thermoplastic polyurethane), or a combination of the two. However, what will happen if you upgrade your phone in a few years?
That case might easily outlive you and join the rising sea of plastic waste. Although biodegradable plastic phone cases are becoming more common, it could be preferable to use another material, such as sustainable wood, if you're worried about how the plastic will affect the environment.
Getting a screen protector
Screen protectors, which stick to the touchscreen surface of the phone, are frequently sold by stores that sell phone accessories. Tempered glass screen protectors are more effective than plastic screen protectors at deflecting scratches, thus our experts advise you to invest in these.
Look for screen protectors with a 9H hardness rating, as advised. You still get that high-definition clarity on the screen since it is the ideal thickness.
It is important to remember that a screen protector only offers a limited degree of protection from damaging impacts. Adhesive screen protectors protect smartphones well against direct force to the touchscreen, but they are less effective when the phone is struck from the sides or corners. The use of a case and tempered glass screen protector is recommended.
Do I need to clean my phone case?
Of course, you must if you want your case to look good all the time. To clean your phone case, remove your iPhone from the cover and clean your clear iPhone case. The exterior and interior of the case should be cleaned with a soft, dry, lint-free cloth. To clean the case, avoid using home cleaners, aerosol sprays, solvents, ammonia, abrasives, window cleaners, or cleaners containing hydrogen peroxide.
Ensuring buttons and ports are accessible and not being forced down or damaged
Avoid flimsy cuts or stiff button covers. Port and camera lens openings should be sufficiently large to prevent problems while using your phone. Sometimes, heavier, tougher cases can obstruct wireless charging. If you can't test a case before buying, consult the manufacturer or read some online reviews.
Using a damaged or broken case
Are there any clear packaging tapes around? It can be used in an emergency to cover a cracked case. This is especially useful for cracked cases that are spewing forth shards. The last thing you need is to drop a broken case on the floor or in your purse. You can secure it with a little piece of packing tape for the time being, at least until you locate a suitable replacement.