The Best Ice Cream Sandwich for 2023
The perfect treat for a sweet tooth to help you cool off in warm weather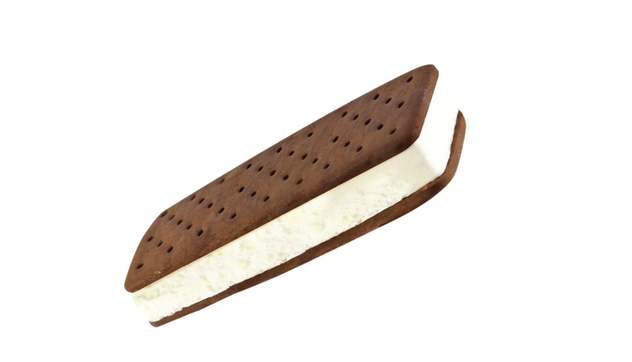 Everyone loves ice cream. And who doesn't love cookies? Just imagine the taste of them together! Anyone who enjoys the creamy flavor of ice cream and the crunch of cookies will love ice cream sandwiches.
With plenty of flavors to choose from, ice cream sandwiches can be enjoyed as a dessert after dinner, next to the poolside on a hot summer day, or even as a movie snack on a cold night in! This sweet and creamy sandwich has been around since the early 1900s, and it is still popular today with even more delectable and inventive flavors.
We've chosen the best ice cream sandwiches, from rich vanilla ice cream to tender yet crunchy wafer biscuits, to help you make an easier and more economical purchase.
How We Picked
Taste

For a snack that looks this good, it needs to taste good too! When purchasing Ice Cream Sandwiches, aim for a creamy ice cream taste and soft cookies/wafers for the perfect tasting sandwich.


Quantity

Most ice cream sandwiches are served in four, six, or twelve packs. However, there are single packs. Purchasing a box of ice cream sandwiches will depend on how many people you want to serve.


Quality of Ingredients

Ice cream sandwiches contain a few allergens. Always look out for the ingredients list to see if this product is good for your health.


Price

We've selected only the best and most-loved brands that offer good value (and ice cream sandwiches) for your money.

Who This Is For
The products advertised here are for people of all ages looking for the best ice cream sandwiches on the market. Whether you're looking to serve them at a kid's party, a backyard barbeque with the family, or simply to store them in your freezer for whenever your ice cream craving kicks in, these ice cream sandwiches are delicious for any occasion!
Are ice cream sandwiches healthy?
Indulging in too many ice cream sandwiches daily can be quite unhealthy, so it's best to eat them in moderate amounts. In addition, different ice cream sandwich brands use different ingredients — some have low-fat milk, are dairy-free, have less sugar, and have fewer calories. As much as we all love the sweet creaminess of ice cream, it's best to check the ingredients if you're allergic to anything or if you're a little conscious about what you consume.
How long can they be kept in the freezer?
Ice cream sandwiches can be kept in the freezer for as long as three months.
Why You Should Trust Us
Well, we appreciate the taste of a delicious ice cream sandwich, and we know that there's nothing worse than biting into one that's hard, too messy, and tastes like cardboard! That's why we listed the best brands suited to every person's needs and tastes, and, of course, brands that are well worth your money.
How We Picked
When we selected the tastes and flavors of the ice cream sandwiches listed here, we aimed to stick with a classic vanilla ice cream and chocolate wafers, as this is a flavor combination many people grew up loving when it came to ice cream sandwiches. For variety, we selected different diet options and ingredients, such as dairy-free or low-fat ice cream, and something fun and colorful for the kids!
We've also listed ice cream sandwiches with different quantities at suitable prices — between six, eight, 12, and 24 — so that you can choose the right quantity of sandwiches to suit your needs.
Care and maintenance
Ice cream sandwiches should be stored in the freezer until they are served. To keep your ice cream from melting, it must be kept in a freezer and not a refrigerator. Ice cream sandwiches can be enjoyed and eaten by holding the sandwich between your fingers like a normal sandwich. To avoid any stickiness or ice cream melting on your fingers, eating your ice cream sandwich while keeping it halfway in its wrapper is a great idea.