The Best Headphones Under $100 for 2023
Are you looking for a good pair of mid-priced headphones? Consider these options for less than $100.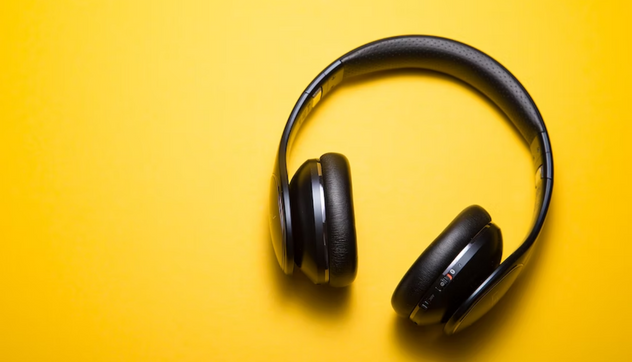 Headphones can provide a good sound output that improves audio for a variety of media, such as music, podcasts, movies and series, gaming, and so on. From time to time, headphones are still the top hardware that's preferable and popular.
Now, many types of headphones are available on the market, from the traditional wired ones to the wireless ones, from the ones that have noise suppression to those that have an active noise canceling system, and other variations that are designed to enhance your audio output and experience.
With the wide range of headphones available for purchase, it may be a bit difficult to pick the ones that suit you. Today we are going to give you our recommendation for headsets under $100.
How We Picked
Wired or Wireless

We overwhelmingly picked wireless headphones as they are more practical and give you the ease of use. We included one wired pair of headphones if you wanted to use them for gaming.

Material - Comfort and Fit

The selected headphones are also designed to accommodate your comfort by using a light material; even though it's light, it provides a firm and durable frame. The selected headphones are also adjustable, so they could fit very well in your head.

Style/Design

Our selected headphones have a minimalistic design that will give you simplicity while providing excellent utility.

Cost-Effectiveness

We know that overspending money on an item isn't good.
We are looking to get you a headphone that presents you with great value for money.

Who This Is For
This list is for those who are looking to buy headphones under $100 that have great quality and features that will give them good value for money.
What makes more expensive headphones better?
If you look deeper, you may find a headset that costs hundreds or even thousands of dollars, and you might be wondering why those headphones have such an astronomical price tag on them. Usually, those headphones have a special feature that makes them more expensive than the regular ones. For example, a headphone that has some certain audio quality or maybe a headphone that eliminates noise from outside. Usually, these kinds of headphones are used by audio professionals like musicians, sound engineers, music producers, and more.
Is it worth getting cheaper headphones?
If you are looking for a headset that's going to be used for casual activities like listening to music or podcasts, watching movies and series, or maybe light gaming activities, a cheaper pair of headphones should be enough for you. However, if you are looking for headphones with specific traits or for professional use, you might consider other options.
Different types of headphones for online gaming or streaming
Headphones for online gaming and streaming might be a little bit different than headphones for everyday casual use. The key difference is that the online gaming and streaming headphones have a microphone that can deliver a clear voice to communicate with teammates or audiences, and they also have a sound optimized for gaming that enhances the in-game sound effects better than the regular ones.
Why You Should Trust Us
Before we make our selection, we have searched and gathered information regarding the best headphones under $100 for you. We also have certain criteria to use to determine which item we could recommend to you. We aim to give you the best items that are worth your money.
How We Picked
As mentioned above, we have imposed certain criteria to select our recommendations for headphones under $100 for you. We only picked the items that passed the selection criteria as the recommended items for you. Here is how we picked those headphones for under $100 for you.
First, we are looking for practical headphones that you can use for multiple occasions or multiple activities. So, we picked only the headphones with the right size — not too bulky or too small. Headphones that are too big could hurt your ears when used for a long time, while small headphones are usually fragile and also cannot give you a good fit in your ears.
When it comes to connectivity, we mostly picked wireless headphones, with one exception of wired headphones. Wireless headphones offer you easy and simple connectivity compared to wired ones but at the expense of battery life to power the Bluetooth connection. Most wired headphones have up to 12 hours of battery life and around two to three hours of music playtime when fully charged; however, charging times may vary.
Next, we wanted headphones that are lightweight, comfortable, and fit very well over your ears. We looked for a headphone that is made from light but firm materials and that provides both comfort and safety while in use. Our picks are also adjustable in height, so you can freely and easily adjust the length of your headphones. Our selected headphones also have a variety of features like noise-canceling, microphones, audio processing that enhances the sound output quality, and strong Bluetooth connectivity. We believe that these features are essential to getting the most out of these headphones.
And last but not least, we are picking headphones with a reasonable price tag that will give you great value for money. In general, the picked headphones are high-quality products that you can use for many occasions and that don't cost you a lot of money.
Now that you know how we picked these headphones for under $100 for you. And now, without further ado, let's get to know the details of our selected items below.
Care and maintenance
A great quality item needs equally good care and maintenance. Taking good care of your items is important because it keeps them clean, fresh, and, most importantly, ensures that they perform well from time to time.
Firstly, to prevent your headset from breaking, always choose a headset with the right size. Luckily, headphones now have a slider that can adjust the length of the headphones to your preference. Some wireless headphones are also available in a foldable model, so you can safely store them in your bag when you are out traveling or commuting rather than putting them around your neck.
Nowadays, wireless headphones are also equipped with a stronger Bluetooth version that can connect with any supported device faster and also provides more stability in the connection strength, allowing you to use the headphones without any trouble with the connectivity or sound issues as long as you keep your headphones and the connected device close to each other.