The Best Headlamp for 2023
Whether you're in the backcountry or simply under the kitchen sink, there's a headlight for everything!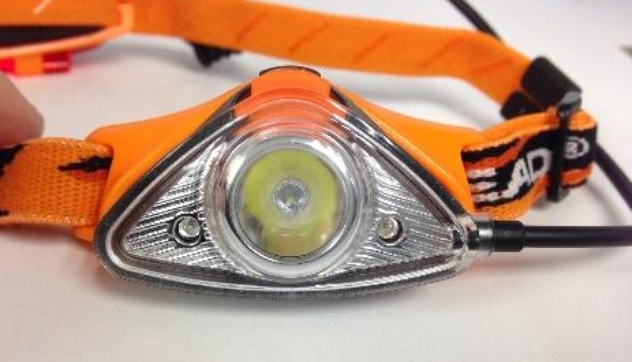 A headlamp is a must-have gear for anyone traveling on a trek, backpacking, walking a dog, camping, climbing, etc. This useful gizmo frees up your hands and illuminates the way ahead of you at night. Because of its positioning, you almost get the impression that your eyes are generating light. What a wonderful source of comfort in the dark!
Having used and analyzed numerous headlamps over the years, we have compiled reliable information about which headlamps you should buy and why. Knowing that headlamps vary in price, configuration, brightness, burn time, and performance, our review will set you on the right track to spending your money on the proper piece.
How We Picked
Size/Weight

In choosing the right headlamp, size and weight are some of the important factors we considered. Generally, headlamps with basic features of illumination usually weigh less than those with additional features requiring a learning curve before use.


Durability/Impact-Resistance

Durable or impact-resistant headlamps are specially designed for selected outdoor activities. Not all headlamps are suitable for running, caving, etc. Headlamps that withstand atmospheric elements such as rain or snow are more durable than their non-resistant counterparts.


Power/Battery Life

Considering that headlamp battery life comes with different burnout times depending on the brightness level used, we looked at the different burnout times of the headlamps reviewed. Again, we compared the battery's ability to power rechargeable and non-rechargeable devices.


Cost-Effectiveness

Price is a measure of value. Higher-priced headlamps are more adaptable and effective than lower-priced models. In general, all of the headlamps tested provide adequate brightness.

Our Top Picks
Best Pick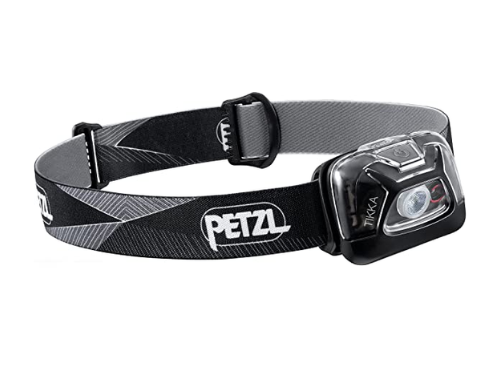 Although more expensive than others, these deliver the best performance overall.
Petzel Actik Core is simple to use, rechargeable, and has a locking feature.

The rechargeable Actik Core headlamp is ideal for outdoor activities like hiking, running, trekking, and backpacking because it has 350 lumens of power and a mixed beam. It's a hybrid headlamp that has a core battery and a standard USB port for charging. Because it uses standard batteries, there is no need for an adaptor. It contains a rescue whistle for emergencies and a luminous headband that makes you visible in low light.

Runner Up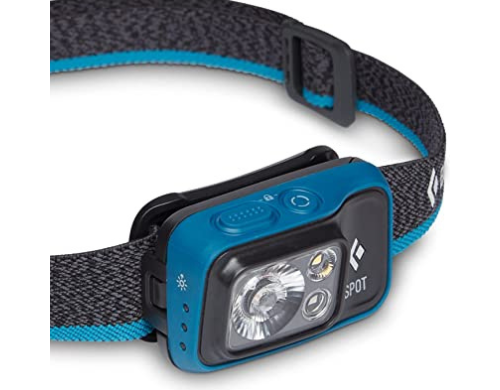 This headlamp offers a locking mechanism and a long battery life.
The Black Diamond Spot 400 is built to be waterproof and has a battery life indicator.

Power with either the rechargeable BD 1500 Li-ion battery and charger (available separately) or three AAA alkaline cells for maximum flexibility. This headlamp can produce up to 400 lumens. The PowerTapTM Technology allows for instant changes in maximum output and dimmed power. In addition, a built-in battery meter displays the percentage of power remaining.

Most Cost-Effective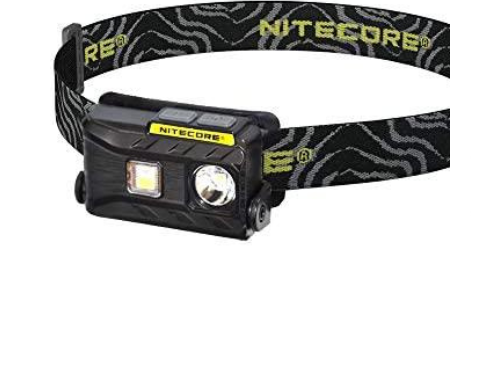 It is affordable, with a locking feature and a fast charge.
Nitecore NU25 is affordable, has a quick charge, and is generally reliable.

The Nitecore NU25 is a lightweight, three-light source headlamp that combines versatility and portability. The main output, a potent CREE XP-G2 S3 LED with 360 lumens and an 88-yard throw, is helpful for outdoor activities like running, cycling, hiking, and camping. A second red LED is also present to enhance the preservation of night vision for astronomy, photography, and nighttime map reading.

Everything We Recommend
Best Pick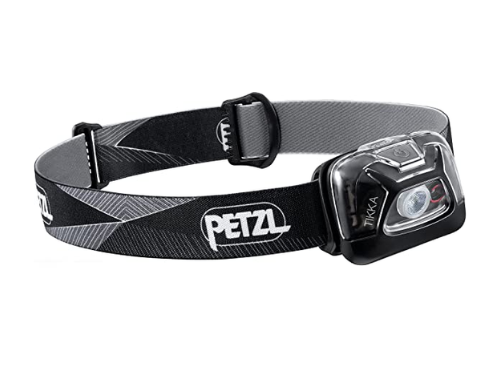 Although more expensive than others, these deliver the best performance overall.
$68.95
Runner Up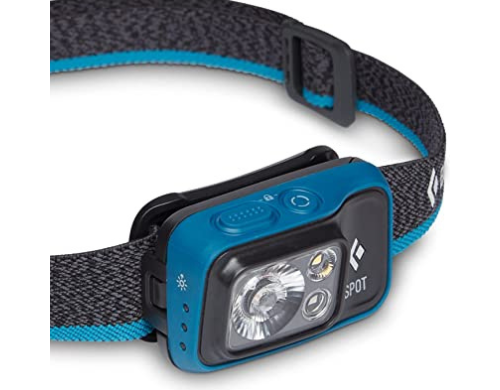 This headlamp offers a locking mechanism and a long battery life.
$49.95
Most Cost-Effective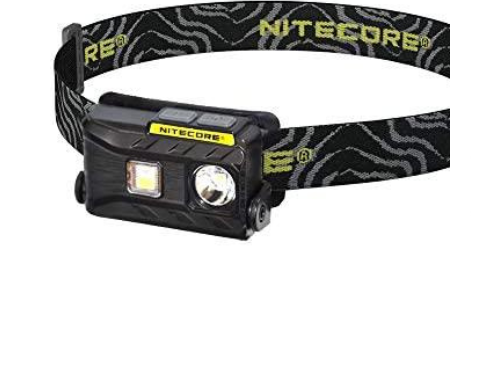 It is affordable, with a locking feature and a fast charge.
Who This Is For
Headlamps are ideal for people who want to see in the dark while still having a free hand to accomplish their goal. It is a must-have item for anyone traveling into darkness or with limited visibility.
How do you pick the best headlamp for your needs?
When choosing your desired headlamp, you should consider batteries, lumens, brightness, comfort, light modes, simplicity, durability, and resistance. Headlamps differ in their suitability for specific activities like hiking, caving, running, camping, etc. The best headlamp for any activity must be lightweight, have a minimal bounce rate, and have a well-balanced beam that lights up your immediate surroundings and the path ahead.
What are lumens, and why are they important?
Lumens are used to measure the quantity of light emitted by a headlamp. We discovered that 100-300 lumens are great for moving around the house and as a backup for running, trekking, and camping. 300 lumens and higher are required for navigation, but this is for more strenuous sports such as mountain biking, spelunking, and so on.
Why You Should Trust Us
We have dedicated ourselves to scouring the internet, testing the product, reading user reviews, and drawing conclusions from all of this to help you make the best decision.
How We Picked
We conducted research online and obtained trustworthy information. We then put the information to the test by using the products ourselves.
We have broken down the information into digestible chunks to aid you in making the best decision because we are aware that there are numerous brands of headlamps, each with a range of characteristics like size, weight, fit, battery life, durability, and style of strap.
Size
Headlamp sizes are affected by the features contained in them. Those that offer different light modes and are accompanied by batteries placed at the front that appear larger in size compared to others.
Weight
The headlamps range in weight from lightweight to heavyweight. The ones with fewer batteries and thin plastic casings are the lightest. The heavyweights are designed for people who intend to use lighting seriously and are typically built of aluminum or a sturdy plastic case. The heavyweight requires careful folding, while the lightweight can be folded effortlessly.
Fit
Headlamps that are good for running, backpacking, climbing, camping, etc. are designed differently in strap size and beam length to fit the purpose of use.
Durability/impact resistant/water resistant
Durable headlamps can withstand harsh conditions for an extended period of time. They typically resist dust, water, and impact from falling objects. The IP code of a headlamp is used to determine if it is waterproof or water-resistant. The IPX code harmonizes the global scale for evaluating the water resistance of electrical components.
Pivoting light/head
The pivoting light or head aids in rotating the head to a better angle for viewing the target. You no longer need to constantly turn your neck up and down to observe what you want thanks to this.
Strap types/adjustability
Straps support the weight of the headlamp. They are to sit comfortably on the head to project the headlamp. Strap types usually range from minimalist to strong and supportive. Also, there are two primary strap designs and a two-piece system. While the simple elastic nylon wraps around the sides of your head, the two-piece has a supplementary strap going over the top of your head.
Red-light option
Headlamps with the red light option offer users the opportunity to reduce battery use, emit light that does not irritate the eyes, are good for camping and are unattractive to insects at night.
Brightness settings/light strength
Headlamps differ in brightness levels according to the lumens used. Lowlight or flood lights use few lumens, best suited for cooking, hiking, setting up tents, etc. This kind of light setting produces a broader beam, conserves battery, and provides visibility for objects in close proximity. On the other hand, a high light or spotlight concentrates the light on one point to aim at a particular target. This is ideal for hiking at night, using it alongside a bike headlight, and looking for trail signs on the road.
Battery life
A headlamp is powered by batteries that may be rechargeable or non-rechargeable. Non-rechargeable models often weigh little and use readily available AAA batteries. The rechargeable variety uses lithium batteries that can be charged but must be transported with suggested battery chargers.
Beam number/length
When selecting a headlamp, beam length is a crucial factor to take into account. In excellent conditions, a beam number of 100 lumens can illuminate 100 meters, while a beam number of 120 lumens can illuminate 120 meters.
Bulb type
Halogen (a technology that has been in use for more than 10 years), Xenon (a more contemporary technology that produces a brighter, longer-lasting light), and LED (Light Emitted Diode), the most recent light technology with energy efficiency, are all possible options for headlamp bulbs.
Care and Maintenance
Charging the batteries
Make sure to always utilize a small solar panel and charger with rechargeable headlamps so that you can recharge the battery in the event of a low battery. When the headlamp reaches full charge, make sure to unplug it from the power source to prevent overcharging.
Knowing the battery life
A headlamp's battery life is dependent on the lumen used. Do not think that if you use all the lumens, it will not affect battery life. It is best to use the required lumen count for your activity per time.
How to clean/remove gravel/dust/dirt/mud
In the case of gravel, dust, dirt, or mud, a clean, damp cloth can be used to wipe them off. If the headlamp becomes foggy, like a car headlight, you can use toothpaste and baking soda to clean it.
How to store without damaging the lamp
When storing a headlamp, it is a good practice to remove the batteries so as not to cause battery acid leakage or an accidental turning on of the headlamp, thereby causing battery drainage.
Changing the bulb, if broken
To change the bulb, identify the bulb type and the wattage to get a proper replacement, then follow the instructions in the user manual of the headlamp because headlamps vary in their designs. 
Getting the best fit for your head/comfort /tightness and security
Headlamps come in different sizes and strap adjustment settings. Endeavor to ensure the headlamp does not sag on your head so as to avoid falling.