The Best GPS Pet Tracker for 2023
Keep an eye on your beloved pet throughout the day as they go on their little adventures.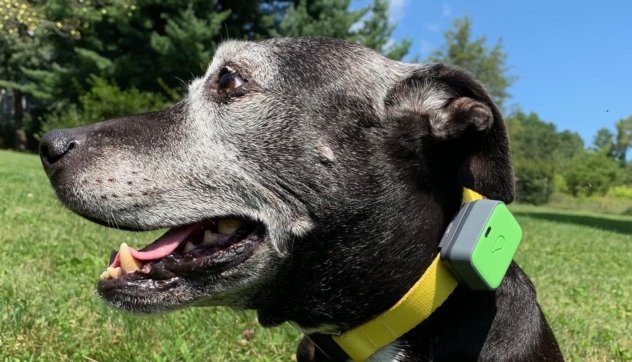 What is the one thing that you need the most to keep your anxiety and worry away? For most of us, it must be our beloved pets. Whether it is a cat or a dog, we need something more than just a leash to help keep tabs on our furry friends. 
This can be done quickly by using a good quality tracker. Most of the world is using modern tech to make the day fly by without a hitch, so why shouldn't you? That is why we have come up with this fantastic article to provide you with a list of the most valuable trackers.
How We Picked
Positional Accuracy/Updates

We have carefully picked trackers based on positional accuracy and updates. This is the top feature required for any tracker to work effortlessly, as reliability is key.



Power and Battery Life

A tracker with poor power management and battery life is no less than a waste of your money. Therefore, to keep your pet safe and yourself happy, we have selected the trackers keeping this feature in mind.



Waterproofing

Weather is one thing that no one can predict. To be effective, any pet tracker must be waterproof. All of our listed trackers here are 100% waterproof.


Size/Weight

A tracker's size and weight are crucial. It must be adjustable to fit snugly and comfortably around your furry friend's neck.


Our Top Picks
Best Pick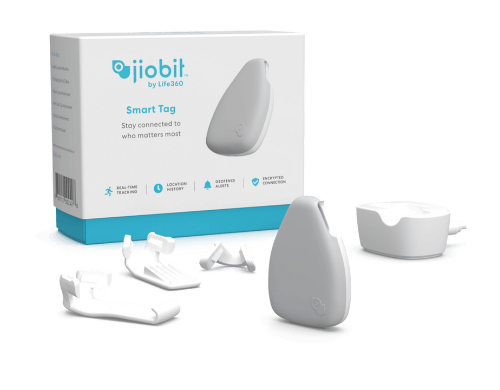 With its elite cost, this tracker will indeed deliver the best results.
Great GPS accuracy and battery timing can work for all pets.

You will not regret your decision after getting this for your pet. It provides wholesome value, as everything good comes with a great price tag. It can do everything from health monitoring to active tracking with ease.

Runner Up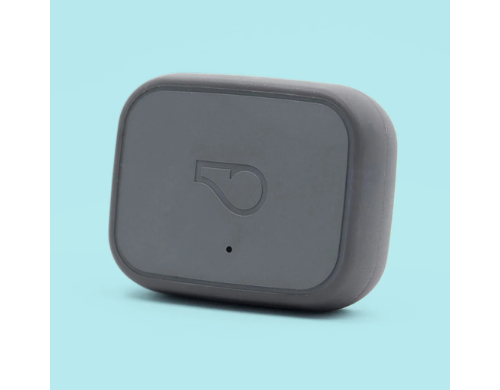 Ideal for dogs, impressive design, and has many options to monitor your pet.
With its compact design and innovative look, this smart GPS tracker can do wonders.

This compact but durable tracker can be the perfect companion for your dog. The minimalist and lightweight design is ideal for keeping track of your pet without causing a fuss.

Most Cost-Effective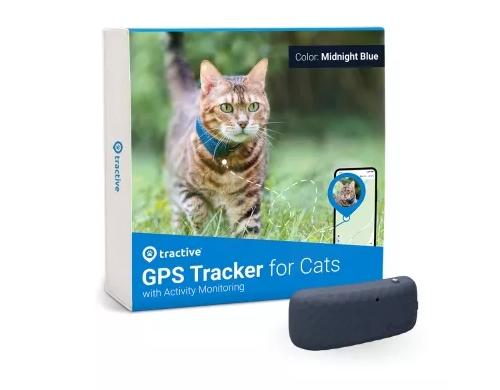 Best for cats, price-advantage, outstanding features.
This pocket-friendly GPS is the perfect option to track your pet without breaking the bank.

Cats are adorable when they're exploring something, and this GPS tracker is designed specifically with cat lovers in mind, although it can also be attached to a dog collar. You will surely love it as it provides superior value in terms of price and features.

Everything We Recommend
Best Pick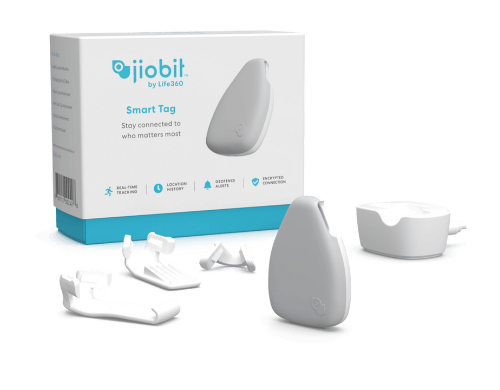 With its elite cost, this tracker will indeed deliver the best results.
$129.99
Runner Up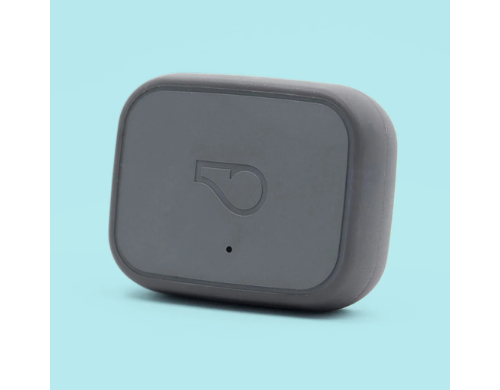 Ideal for dogs, impressive design, and has many options to monitor your pet.
Most Cost-Effective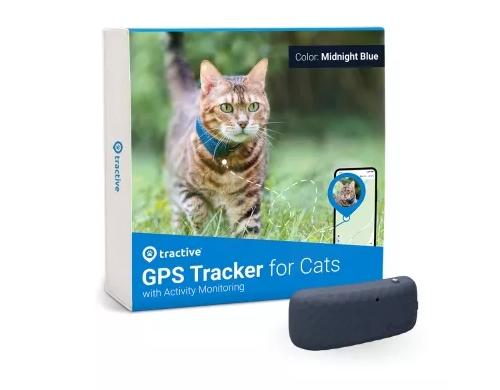 Best for cats, price-advantage, outstanding features.
Who This Is For
These ideal set of trackers are for pet parents out in the wild or the city. It is for people who are, understandably, in love with their adorable furry friends.
You can easily monitor your beloved pet's activity because each tracker offers various outstanding features to make your and your pet's life.
Do GPS pet trackers work?
They certainly do! It's no surprise that many pet owners use these smart devices to track their pets' whereabouts. A tracker can provide a variety of services. The intelligent accuracy is great for keeping track of your pet while you're out and about. Trackers are also known to feature a range of capabilities, such as a heart monitor, which can help you relax when you're not with your pet. Aside from the amazing features, we chose these trackers based on the product's overall quality.
GPS Tracker vs. micro-chipping
A GPS tracker and micro-chipping do similar jobs. However, a smart GPS tracker may provide more value in the day-to-day updates of your pet. Though micro-chipping has its own benefits, especially if your poor pet has gone missing or runs away, you require a registered owner and chip scanner to optimize the data. This is mostly used when a lost pet is brought to a veterinarian, who can scan the chip to retrieve the owner's contact information and reconnect the animal with its family. However, chips are a wonderful concept since they don't require any kind of charge or attachment and can be worn by any free-roaming pet.
What pets can I track using a pet tracker?
You can use these trackers on any one of your pets. You needn't worry about them once these trackers are on their collars. The primary consideration is the added weight on your pet's neck when the tracker is attached.
Is a pet tracker worth it?
As any pet owner will tell you, the fear of losing your beloved furry friend is unbearable. From dogs running free to cats getting lost, there is no limit to the worries of pet parents. A pet tracker is absolutely something to think about if your pet tends to go off by themselves. Since comfort and convenience are crucial, we looked for the most pet-friendly solutions while making our selections.
You will not regret your decision after purchasing one of these, as they provide active monitoring and activity tracking at all times of the day. It is also easy to synchronize these smart GPS trackers with your smartphone via an app to receive notifications and alerts regarding your pet's activity.
Why You Should Trust Us
To help our clients and readers feel at ease when navigating the worldwide web of online purchasing, we offer clear, unbiased reviews. To provide you with the best suggestions, our team of professionals carefully examines user reviews and seeks out the top products. Each product is selected based on a variety of factors, including cost, value, effectiveness, and power. 
How We Picked
We picked these items based on their performance, available features, previous customer reviews, and reasonable prices. We share your desire to find the perfect device for your pet.
Our team searched for products with monitored location accuracy and controlled battery consumption, made from waterproof and durable materials, that are easy to attach with strong signal strength, to justify the brand's position on our list.
With accurate locational tracking and a pet-friendly design, all our trackers guarantee both you and your pet are happy and content. We aimed to suggest products that promise a strong battery life, with a single charge lasting a generous amount of time for the more adventurous pets out there!
The thing we admire most about these trackers is the helpful alerts and notifications regarding your pet's activity. These can range from when your pet goes outside of a set territory, if their heart rate goes over a certain BPM, or even simply when they return home.
Grabbing yourself one of these GPS trackers for your pet is a smart choice; instrumental in keeping a close eye on your pet's well-being and location.
The listed trackers here will provide you with the necessary and advanced functions at great value for a decent price.
Care and Maintenance
When it comes to maintaining something, one must be very dedicated. Likewise, with a smart GPS pet tracker, if you take good care of it from the beginning, it can work wonders and give you a longer life.
Cleaning the tracker with a moist cloth to remove any dust or debris from the body is advised to maintain the optimal operation of your tracker. A sleeve for a tracker can be purchased if it is compatible with it.
In addition, continue to look for any kind of software malfunction. Regular software updates are necessary to keep your tracker operating efficiently. Watch out for any kind of crack or other damage that can create difficulties. If the product is still valid for an exchange, try to claim the warranty.
Make sure the tracker is securely fastened to the collar as well. If a battery problem arises, you have two options: reset the battery or get in touch with the tracker's maker directly.