The Best Flannel Sheets for 2023
Keep yourself and your loved ones super warm on cold winter nights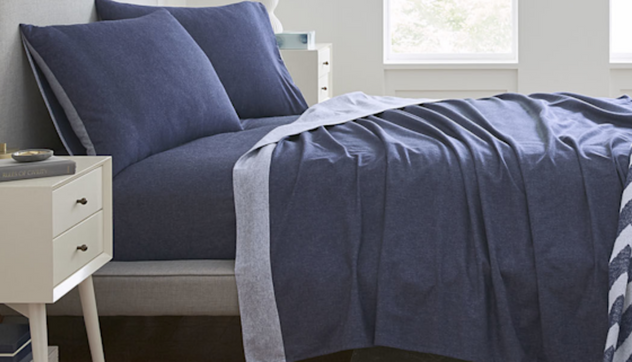 In the next few months, winter will be upon us. Once winter sets in, everybody will have to gear up and adapt to it. Winter has been proclaimed to be the coldest season. Snow will start to fall and water bodies will start to freeze. That's not all! Cold strong winds will blow and many cold temperatures will be recorded. You will experience short days and longer nights — cold nights to be precise. Now that you know what is coming, this is the best time to start preparing.
A flannel sheet is the best tool you can use to help you stay warm on long and chilly winter nights. They are usually warm and they make sure you don't feel the cold wind on the most frigid of nights. You won't need to wear three pajamas to keep you warm this winter if you lay your bed with flannel sheets.
How We Picked
Warm material

The warmth of every flannel sheet depends on the material used and how it was processed during manufacturing. Top-rated flannel sheets are notable for being produced with cotton. During manufacturing, the fabric is usually brushed to create a fuzzy surface that can retain heat. Most times, the greater the weight of the sheets, the warmer they are.

Soft and comfortable

Flannel sheets are meant to be great companions that will keep you warm on snowing and extremely cold nights. When you are lonely, an excellent flannel sheet should keep you cozy and warm. Excellent flannel sheets have a soft and fuzzy surface that makes sure you enjoy your sleep.

Washability

This is another factor that most buyers underestimate when it comes to the purchase of flannel sheets. Heavy flannel sheets are difficult to wash. Washability isn't only about weight. A first-class flannel sheet shouldn't shed after a few washes and should shrink a little.

Cost-Effective

With every purchase, there is a common factor — money. For every coin spent, the buyer expects that whatever he or she is getting, is of the same value as the money spent. That's why we carefully selected exquisite, warm, and cozy flannel sheets that are wallet-friendly and perfectly get the job done.
Who This Is For
These flannel sheets are for everybody that wants some warmth and coziness on very cold winter nights. Flannel sheets are known to be essential for winter because of their soft and fuzzy surface that keeps you warm through the night. If you want to save some heating bills, you can get a flannel sheet and experience the magic. It isn't only recommended for winter as you can use it year-round. It is breathable and keeps you cool even on the warmest nights.
Flannel vs linen
Flannel and linen sheets both do the same job — keep you comfortable in all kinds of weather. Most people believe linen sheets become warmer in winter and cooler in summer while flannel sheets are made to make you warm during winter. Here, we will tell you the facts and burst the myths surrounding these two sheets.
Linen and flannel sheets will keep you warmer in winter and cooler in summer. They are both breathable natural fibers which means they allow air passage to regulate the clothing material so that it won't be too warm or too cool. These sheets allow your body to regulate its temperature. Linen sheets are made with linen while flannel sheets are made with cotton. Cotton is the most breathable fabric which means that a 100% flannel sheet is warmer or cooler than a 100% linen sheet.
Flannel works effectively in winter and summer. They warm your body up in winter and cool you down in summer. They are durable and affordable. Flannel sheets deliver more value than linen and are still cheaper. With flannel sheets, you don't need to iron out any wrinkles as it is with linen sheets. People prefer flannel sheets with 100% cotton and fuzzy surface to linen sheets.
Do I really need flannel sheets if I live in a hot place?
Most people don't know the full potential of flannel sheets. Flannel sheets work wonders on your body in any season. Flannel lovers that move to hot places are usually confused if they should get a flannel sheet set. They are afraid that it will make them sweat. Is this really true? No, flannel sheets don't make you sweat in hot places.
Flannel sheets are highly breathable. They won't trap heat so they won't make you feel uncomfortable or sweat. So back to the main question, it depends on you. With high-quality flannel sheets, you will be comfortable year-round.
Is it worth splurging on?
Flannel sheets are versatile and durable. They keep you warm in winter and cool in summer. They save you on heating bills. So, buddy, it is worth splashing money on. The most amazing part is that it is highly affordable when compared to most cooling materials.
Why You Should Trust Us
There are many materials out there being paraded as the 'best material for winter nights' and they are not. We have provided some excellent flannel sheets that will keep you warm and make you super comfy on chilly nights. We ensured that these flannel sheets are soft for your skin and easy to wash. In the next section, you will know more about how to pick these super-duper sheets.
How We Picked
In our bid to get you excellent flannel sheets that will make you comfortable year-round, we considered professional opinions and user reviews of flannel sheets. Professional opinions from product designers, store owners, exquisite hotel managers, and bedding guide writers guided us on the right path. We looked through tons of user reviews of our picks and they confirmed that we are getting the excellent and most effective flannel sheets of 2022.
We didn't stop there because we also checked them through some factors that guaranteed that they are world-class materials. They are made with top-notch materials that are durable and offer 100% comfort. In winter, they will keep you warm and glued to your bed. In summer, they will make sure you are cool. They are also easy to wash. We know that flannel sheets may appear to be somehow difficult to wash because of their fluffy nature. Be rest assured, we picked flannel sheets that are soft and don't pill after laundry.
Also, we picked flannel sheets that are effective and affordable. They don't fade easily. They are available in many sizes such as Twin, Full, King, and Queen. They are also available in many colorful designs that will make your room more colorful and give you sweet dreams.
Care and maintenance
How to wash and dry
Washing of flannel sheets is simple and most sheets have their specific instructions. These instructions are the same as the basic washing processes. Don't worry, we have easy-to-understand processes for you to wash and dry your flannel sheet and still retain the fine touch and warmth.
The first thing to do is to sort your flannel sheets according to color. It is good to pretreat flannel sheets before use. Use one-half cup (120ml) on your flannel sheets. This prevents them from pilling and bleaching in the future.
Now, let's talk about frequent washing. We recommend that you should use a gentle cycle for your flannel sheets. Pilling occurs due to friction and heat. So set your machine to gentle settings and pour your sheets in. Set your washing machine to a low temperature. Use cool or cold or warm water for your laundry. Don't use hot water at any point. You should use gentle detergents. After washing, rinse gently and dry your sheets on low heat. You can dry your flannel by hanging them so that air can dry them.
How to get rid of stains and odor
Once you see stains on your flannel, don't panic. Add 60 or 120ml of white vinegar to your laundry. The stain will disappear without bleaching your sheets. You can also use a mixture of hydrogen peroxide, warm water, and mild liquid detergent to eliminate coffee or red wine stains on your flannel. Finally, get rid of stains immediately you see them and don't scrub your sheets forcefully.
You can get rid of the odor on your flannel sheets by soaking them in a mixture of water and vinegar. Fill a bucket or washing machine with water and pour about 60ml of white vinegar. Then, soak your sheets for a couple of hours. To eliminate the vinegar smell, you can wash it with a pleasant-smelling detergent. You can also add a little baking soda during the washing cycle to eliminate the vinegar smell.
Where and how to store them when not in use
You should fold these sheets neatly and store them in a closet safely. Don't put them in a pile as they will have wrinkles. We recommend that you check these sheets regularly.