The Best Fitness Trackers for 2023
Having a fitness tracker is a great way to keep track of your health, especially if you're just starting to work out.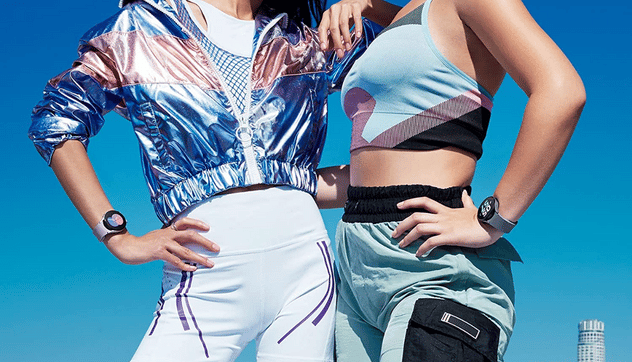 Staying fit is essential for a good life. You can stay fit in several ways, such as running, jogging, exercising, and so many others. An easy way of achieving top-tier fitness is by hitting your goals during any form of exercise. Exercising, whether light or strenuous, isn't the only way to stay fit. You also need to track your calorie intake. As such, a fitness tracker is necessary to help keep yourself in check and in peak physical condition.
This nifty little device can record the distance covered, the steps taken, your swimming laps, your heart rate, and even your sleep patterns. And finally, you can now find fitness trackers in every shape and size, with a wide variety of features, differing levels of app integration, and vastly different price tags. This list will make the choice quick and easy for you!
How We Picked
Accuracy

The accuracy of a fitness tracker determines its effectiveness in capturing metrics. It is also critical to be able to monitor all of these vital signs without error. As a result, we recommended fitness trackers with the highest accuracy for consistent tracking.

Water Resistance

Water resistance is another important factor that we put into consideration. Some people love swimming, and they need to keep their eyes on their metrics. You should be able to use your fitness tracker in the water for accurate measurements.

Display

The display properties of a fitness tracker should be considered when buying one. There are different kinds of display technology, such as the OLED display, and they have their effects on the sustainability of a tracker over a long period.

Power and Battery Life

A good fitness tracker should have a long-lasting and dependable battery. The battery should last long enough and be powered up in a space of an hour or less. The fitness trackers on this list have excellent power and decent battery life.
Our Top Picks
Best Pick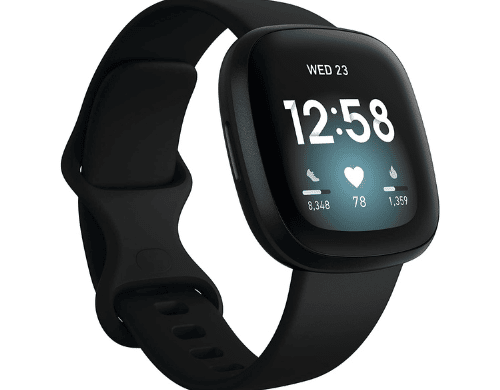 This pick may be more expensive than others, but it's 100% worth it.
As long as your phone is within range, you will receive all critical app alerts and calls.
Every detail is designed, engineered, and optimized to help you live a healthier life. It's not just a smartwatch — it's a companion for your healthy life. This is a fantastic fitness tracker that keeps track of everything you need to know about your fitness metrics. Even better, a 12-minute charge can last you an entire day.
Runner Up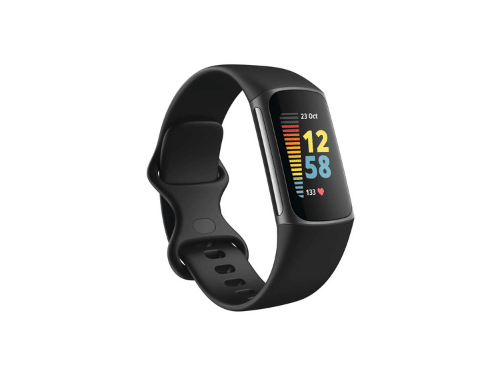 This tracker is available in black or graphite and is ideal for minimalistic aesthetics.
This sleek and compact wristband offers a ton of cool features found in larger fitness trackers.
The Fitbit Charge 5 is the best fitness tracker in terms of accuracy. It has top-notch water resistance technology and design. Depending on your tracking mode, you can get a seven-day runtime on a single charge, which is quite impressive.
Most Cost-Effective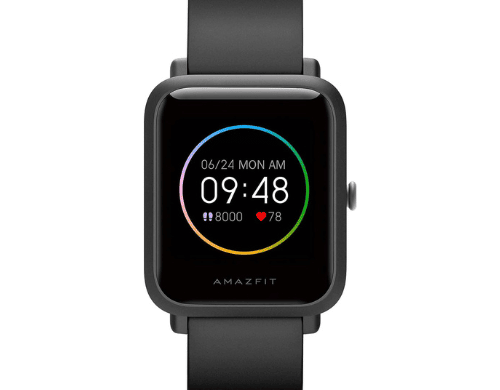 A little money to get some awesome features on a fitness tracker.
Measuring in at only 30 grams, you will barely notice that you have it on. It's also water-resistant, so moisture doesn't seep in.

While this is our budget pick, the Amazfit BIP S offers some pretty functional and practical features that you need in a fitness tracker to keep fit. The tracker comes with 40 customizable watch faces and 40 sports modes, so you can customize everything to your liking.
Everything We Recommend
Best Pick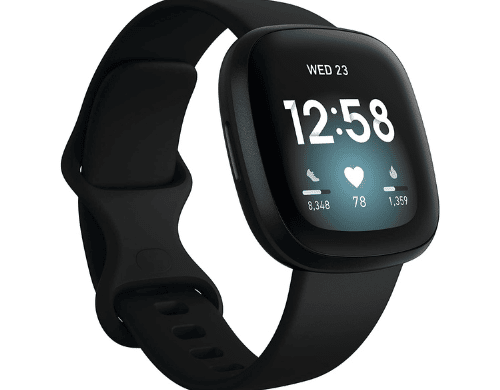 This pick may be more expensive than others, but it's 100% worth it.
$155.95
Runner Up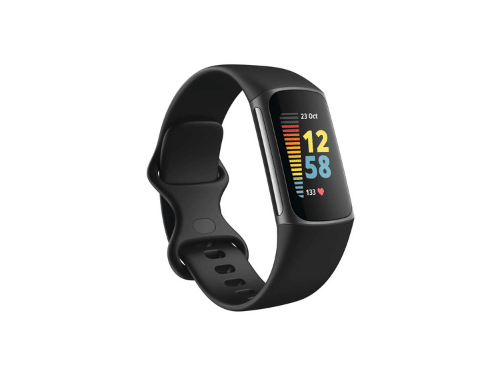 This tracker is available in black or graphite and is ideal for minimalistic aesthetics.
Most Cost-Effective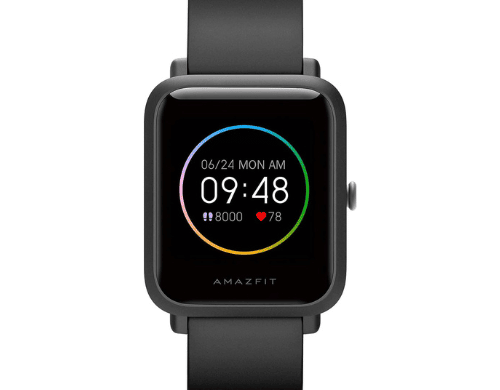 A little money to get some awesome features on a fitness tracker.
Who This Is For
The fitness activity monitors on this list are for anybody who loves to monitor his or her fitness activity when doing exercises. They are also perfect for those who love to monitor their heart rate and calorie consumption.
Are fitness trackers worth it?
Fitness trackers are ideal for anyone who wants to exercise efficiently and quickly achieve their goals. With fitness trackers, you can watch and record your daily consumption of calories and how to balance it. It allows you to know your heart rate during exercise or when you are at rest or working. When you track your metrics by yourself, it becomes easier to improve your diet and nutrition, sleep better, and exercise more. A renowned cardiologist at Johns Hopkins said that fitness trackers are a great tool for heart health. He further stated that being highly active and changing your habits is important, but it's not easy. Tracking these activities will help a lot of people who have a target to meet.
Fitness trackers vs. in-person personal gym trainers
It's normal to see people debate this topic. Employing the services of a personal gym trainer is very cool. You will enjoy accountability and more gym instructions from a personal trainer. Working out consistently with a trainer can be a pain in the neck, and it does cost money. A cost-effective yet efficient way to be held accountable on your fitness journey is by purchasing a fitness tracker. In recent years, personal trainers have suggested fitness trackers to their clients. They aren't replacing the trainers, but they serve as an aid to trainers and clients. Trainers use results from fitness trackers to know the next thing to do about your fitness journey.
Fitness trackers give you time to exercise on your own. You can record your metrics and also bridge the gap. You can even share your records with an expert that you trust to get more tips.
Are fitness trackers safe to wear?
This is a popular question that has been going around lately. People have been concerned about the materials present in fitness trackers. Some are concerned about electric and magnetic field (EMF) radiation and wrist burns. We would like to tell you, scientifically, that fitness trackers are safe to wear. They won't harm you or distract you.
Why You Should Trust Us
There are many fitness trackers online that you can buy. That's why we decided to do the search and scrutiny for you so that you can get excellent value for your money. While there are many reviewers on the internet, we go the extra mile to look for the perfect choice for you. Below, you will learn how we evaluate and pick the trackers that made the super list we have for you.
How We Picked
We bet you have seen many fitness trackers online or in stores, but you don't know which one to go for. You want the best tracker that will help you stay fit. To give you a cost-effective and efficient product, we reviewed professional opinions and previous user experiences with many fitness trackers. Professional opinions from gym instructors and cardiologists set us on the right path to gathering these listed trackers. We checked previous user experience and reviews and made sure we got the best fitness trackers.
We picked highly accurate fitness trackers that will give you real-life results whenever you put them on. We consider the power and battery life too so that you can enjoy any of these trackers for a long period before charging. What about a fitness tracker for a swimmer? We took into account water-resistance properties. Every fitness tracker on our list is a bargain.
With all these first-hand opinions coming from a range of fitness experts, medical personnel, and users, you can trust our methods and find the perfect fitness tracker for your fitness journey.
Accuracy
The accuracy of every measurement tool matters, and this also goes for a fitness tracker. The accuracy of a fitness tracker will determine the next health decision for any user.
Display
The clarity and easy interpretation of metric records matter, and that's where the display comes in. Users should be able to see the results and know what they mean.
Ease of use
Don't worry, we ensure that we pick fitness trackers that are easy to use so that you don't give yourself a headache.
Water resistance
This is an important factor that we must take into consideration. We ensure that these trackers are good enough to resist water or sweat.
Power
Powering fitness trackers matters, and so does the material used to power them. The power consumption of these fitness trackers is also considered, and we ensured that you get the best.
Battery life
The battery life of a fitness tracker is important. You don't want an incident where you can't work out because your fitness trackers power down fast.
On-screen coaching
There are some highly sophisticated trackers that exhibit this feature. They contain helpful training guides and step-by-step coaching programs.
GPS
GPS tracks your distance and pace with great accuracy and even shares it with your phone. It records all your movements when you are walking, swimming, running, and cycling.
Care and Maintenance
Keep the wristband of your fitness tracker clean to avoid any skin infections that may occur due to dirt accumulation. The stretch of the tracker should be kept every time in the wristband to avoid damage. And if cared for properly, fitness trackers can last up to four to five years. However, there may be cases of battery spoilage, but you can quickly replace them.
Considering that most trackers last for six to seven days on a single charge, you should charge them every few days.
Keeping the tracker clean and sweat-free after use
It's cool to keep your tracker clean after use. You can clean with a microfiber cloth or cotton ball to avoid making scratches on the screen. Always make sure your tracker is scent and sweat-free.
How often should you clean your fitness tracker?
It's good to clean your tracker at your desired time – weekly or biweekly is perfect. Always place them somewhere safe and cool.