The Best Fans for 2023
Keep yourself cool with the best fans this summer!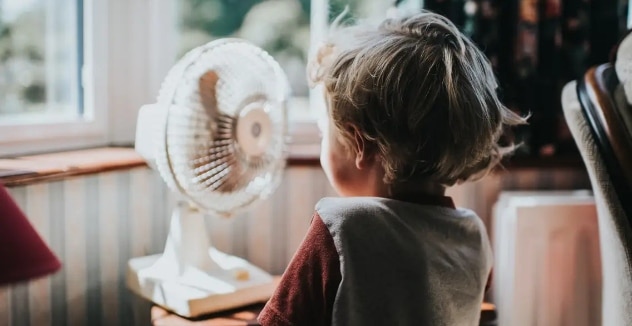 Summer is here! The season of longer days, more sunshine, many hangouts, and fewer clothes! The only thing that could ruin your fun is the heat that comes with all that sunshine.
Sweaty clothes, clammy skin, and hair sticking to your face isn't the best way to enjoy your summer. But you don't need to fret. There are many ways you can keep yourself feeling cool this summer, and the best of them all is using a simple fan.
Fans are usually overlooked, but they are a very convenient and affordable way of keeping yourself and your environment fresh. They can improve air circulation, help fight odors, and keep you comfortable while carrying out your daily activities. Fans are also much more energy-conserving than most cooling systems available and are easy on your pockets!
There are many types of fans with different features, and it can get overwhelming to choose just one. We've put together this list, so making that choice will be less complicated for you!
How We Picked
Size

The size of the fan is an important consideration when choosing which model to purchase Siize determines the position and space the fan will occupy in your home.

Wired or Wireless

Wireless fans are considered convenient, although less reliable than wired ones, so we reviewed fans with both options to pick the best for you.


Speed Setting/Motor Power

A powerful motor allows a fan to have higher speed settings, thus cooling rooms faster.


Cost-Effectiveness

Almost everyone enjoys a good deal. As such, we scoured the internet for fans with features worth their cost.
Our Top Picks
Best Pick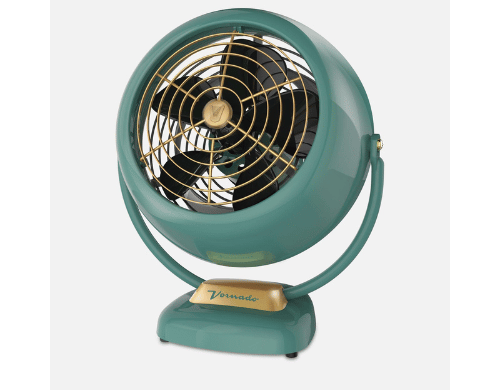 A vintage fan with two-speed controls
A great unit from the Vornado brand, known for its sturdy body and antique design.
If you want a long-lasting and powerful fan, the Vornado Vfan Mini is ideal. It is not called "vintage" for no reason.

Runner Up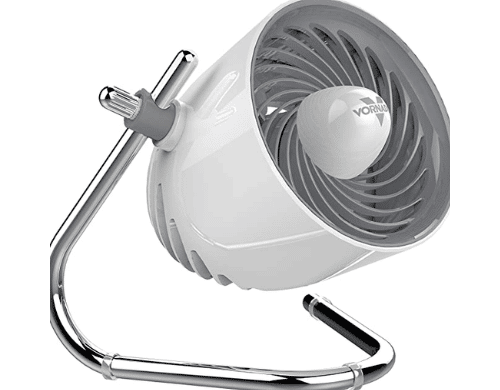 A compact fan with modern aesthetics
This is another Vornado, scoring high in most categories despite being hard to clean.
The Pivot Air Circulator Fan by Vornado is a sleek and versatile fan that uses a unique Vortex air circulation design to keep you cool.

Most Cost-Effective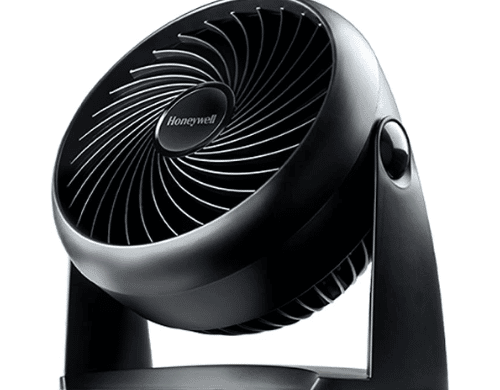 A pocket-friendly fan with an efficient design.
Energy-saving and cost-effective.
Honeywell HT-900 uses an aerodynamic turbo design to improve air circulation in your space and have you feeling relaxed from 25 feet away.
Everything We Recommend
Best Pick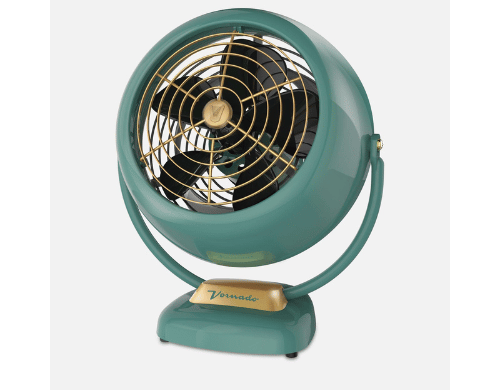 A vintage fan with two-speed controls
$39.99
Runner Up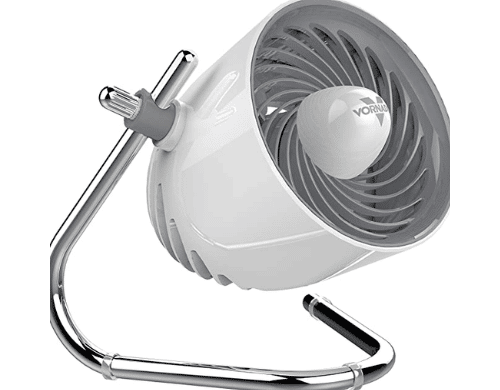 A compact fan with modern aesthetics
$27.95
Most Cost-Effective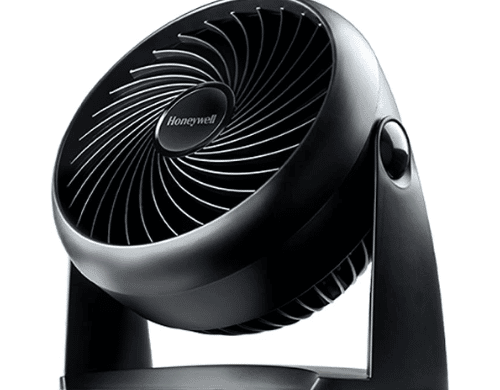 A pocket-friendly fan with an efficient design.
Who This Is For
These fans are curated and advertised for anyone looking for affordable and high-quality cooling options this summer. They are mainly for people looking for table fans.
What is CFM?
CFM stands for Cubic Feet per Minute. It measures the maximum quantity of air a fan can circulate through a room while operating at top speed. This measurement is necessary when you want to decide on the fan to buy because a fan with a low CFM rating compared to the room size will not be able to cool the room adequately.
The CFM rating of most fans is typically indicated on the product manual or packaging. You can also find CFM calculators online.
Otherwise, you can do it manually by following this simple equation provided by Energy.gov:
(Square Feet______ x Room Height______) x 30 or 60 / 60 = CFM Required.
Fan vs. Air Conditioner Unit
Air conditioner units are usually the first choice when you want to cool a large area. Also, they can be used in higher temperatures because, unlike fans, they do not simply circulate air within a room. They have coolants designed to reduce your room's overall temperature by 20 degrees.
However, the cost of installing air conditioner units is almost 100 times what you'll spend on a simple fan, and they are not an energy-efficient option either.
Fans are perfect for when you want to cool down a small area as they will focus effectively and get the space cool in no time. They don't come with recurring expenses because they hardly ever need maintenance, unlike air conditioner units that you must maintain regularly.
Fans also have a lower carbon footprint and provide better indoor air quality.
Why You Should Trust Us
Getting a fan can be an overwhelming venture. It gets worse when you realize that most ads focus on just fans' speed and motor power without going in-depth into other equally important features. Hence, we looked for different fans with noteworthy motor power and then went further to check their sizes, whether they are wired or wireless, and if the features they offer match their prices.
How We Picked
There is an almost intimidating number of fan brands available. Each brand has different products, and sorting through everything can be a chore. We scoured through hundreds of customer reviews to make sure we bring you only the top-quality fans out there. We made sure to compare official company claims with the opinions of customers that have used them.
We considered crucial factors like the fan size and design because they determine where and how you can use the fan when you get one. The speed settings and motor power were necessary because they decided how effective the fan would be at cooling in a short time.
Wireless fans are all the rave now, but we did not just jump on the trend. As much as these battery-powered fans are great for keeping cool outdoors, they could be a bad idea for the summer of 2022. According to Weather.com, the temperature in most U.S. states this summer is expected to be higher than the typical summer average.
Since fans do not generate cool air but rather circulate the air around you, using wireless fans in the heat could cause more harm than good. With this in mind, we compared the wireless (battery-powered) fan options with the traditional wired ones, taking note of critical factors like their source of power and practicality.
No one likes a noisy fan, so we made sure to take note of that factor in all our picks. We also considered the adjustability of the fan in terms of rotation, tilting, and multiple speeds because it enhances the cooling experience for you. We looked into fans with additional features like timers, heaters, or air conditioner units.
Finally, we made sure we did a total price vs. quality comparison, taking into account shipping and other additional fees, then correlating it with the quality of service each fan provides.
Care and Maintenance
Your fan may break down or develop defects long before the warranty expires if it is not adequately cared for and maintained. You can do a few things to ensure your fan is in good working order. They include:
Cleaning your fan
Before starting any cleaning, always ensure that you have unplugged it from the power source to prevent accidents. If the power cord or any electricity-related part of the fan has issues, repair the fault before cleaning.
You should clean your fan regularly to prevent dust buildup on the blades and the grill. The frequency would depend on you but always ensure to clean it thoroughly at least quarterly. Thoroughly cleaning your fan typically involves:
Removing the fan grill/cover
Most grills are screwed on, and you will need an appropriate screwdriver to remove them. Make sure to keep all the screws safe for when you're done.
Removing dust from the blades
Some fans have removable blades while others do not. This should not be an issue as you can easily clean the blade after the front grill is removed. You should remove the dust with a cleaning solution and a microfiber cloth.
Remember to clean any dust that might have accumulated on the grills too.
Wiping down the fan's body
Smudges, fingerprints, and dust can easily be wiped away by a damp microfiber cloth.
Reassemble the fan
After all the parts are cleaned, carefully reassemble the fan and screw the grill back on.
You can use a vacuum with a brush attachment for fans that do not have removable grills to clean.
Following the user manual carefully
Many people do not take the time to go through the manuals for products they buy. However, to make sure you are not violating any of the specifications necessary for the long life of your fan, you should pay attention to the manual.