The Best Elliptical Machine for 2023
Amp up your home workouts with these killer elliptical machines.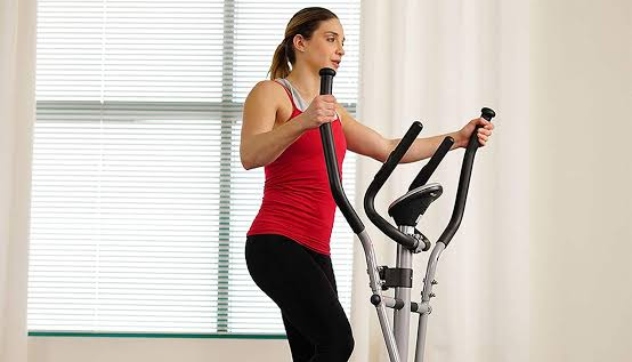 An elliptical machine is a piece of a stationary exercise device that allows you to get a good aerobic workout that can strengthen your heart, lungs, and muscles. Since it is known to have a lesser impact on the joints in comparison to other cardio machines such as the treadmill, it has become very popular and a preferred option for a cardio workout at many commercial gyms. Because the elliptical machine brings the gym experience to your home and provides you with a full-body workout, you should get one.
Looking for an efficient low impact cardio workout that goes easy on your joints? Well, look no further! We know that there are so many elliptical machines out there, and it can be tricky getting one that suits your needs. As such we have found the best elliptical machine to improve your overall cardiovascular and fitness capacity without the high-impact workout drills usually associated with doing that.
How We Picked
Size

The size of elliptical exercisers is necessitated by its duty and the need to accommodate features you so want, and because you want enough room space. Among our picks, you would find elliptical machines that easily fold up to save space so that no matter the size, there's a lot of room for you.


Functionality + Features

Many ellipticals have a variety of features to lure buyers, ranging from smooth elliptical motion to great electronic features like Bluetooth technology that allows you to easily use fitness apps on your phone or tablet. It is important that a good one should be sufficiently motivating and challenging to you


Comfort

It is imperative to get a smooth and easy machine for proper exercise. A comfortable elliptical machine should give you not just adequate cardiovascular and general fitness but do so at the least possible rate of exertion adding features like incline and resistance adjustability to provide the comfort you need.


Cost-Effectiveness

Getting good exercise equipment can be expensive, as the number of features seems to increase with the price of the machine. Thus, we have evaluated, compared, and here present those that just might offer the best value for your money.

Our Top Picks
Best Pick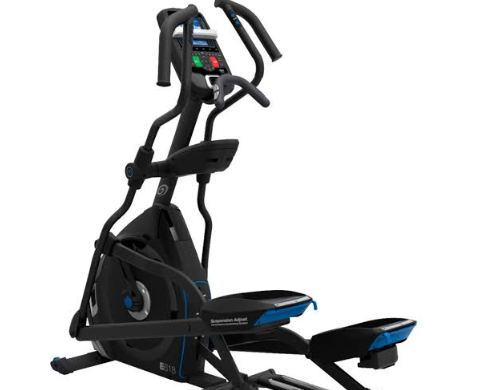 Rugged, versatile, and easy to use, with LCD for time, distance and calories.
Long warranty with other great features to accommodate a variety of users.
The Nautilus E618 is fully equipped with a great ergonomic design, loaded with dozens of training programs, Bluetooth connectivity, and free app-based tracking tools that help maximize motivation and boost performance.

Runner Up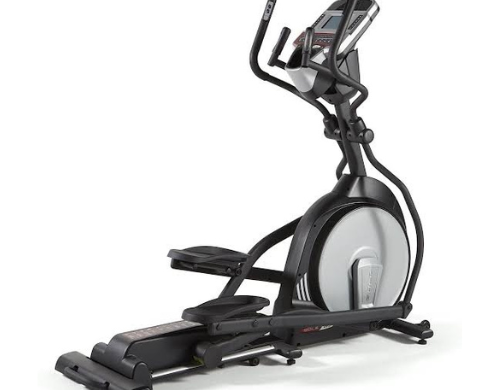 Large stride length with excellent resistance.
Perfectly engineered to allow users to target and work all major lower-body muscle groups
The Sole E25 elliptical provides a fluid, natural motion courtesy of the whisper-quiet drive system. It also functions in both forward and reverse, ensuring a well-balanced workout. The manual incline feature offers additional resistance as well as variable positions for diversity in your workout routine.

Most Cost-Effective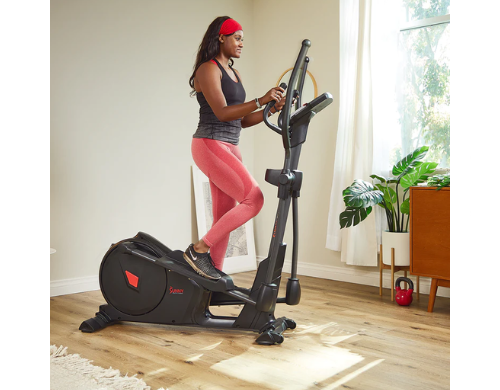 Affordable elliptical machine with good ergonomics.
Well engineered to match your fitness level, workout space, and budget.
Built with an adjustable magnetic resistance which enhances the fluid motion of the trainer. It also features a device holder, a digital display to track your progress as well as transportation wheels for superior mobility.

Everything We Recommend
Best Pick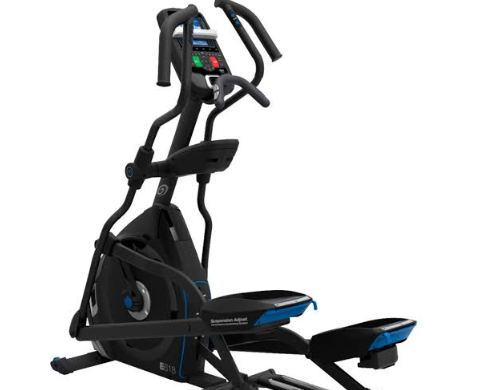 Rugged, versatile, and easy to use, with LCD for time, distance and calories.
$1,399.00
Runner Up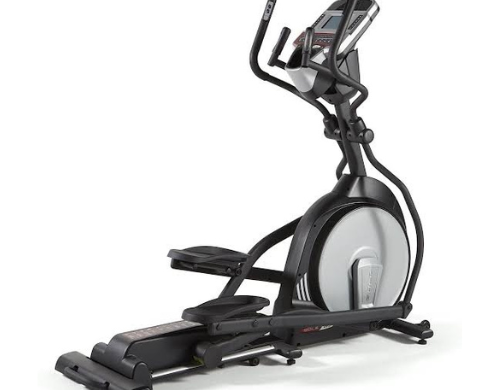 Large stride length with excellent resistance.
Most Cost-Effective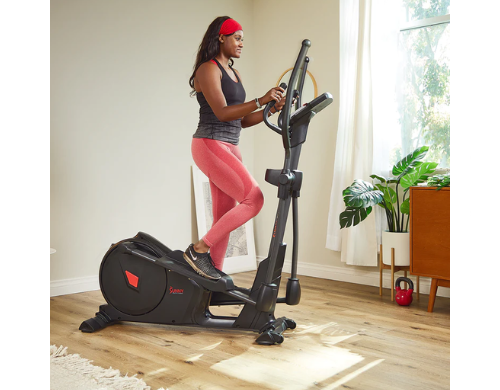 Affordable elliptical machine with good ergonomics.
$445.28
Who This Is For
The products advertised here are for people who intend to burn calories, lose weight or just stay healthy and fit and are on the lookout for a stationary exercise machine with a low impact.
Elliptical vs treadmill – what's more versatile?
Both Treadmills and Elliptical machines are exercise equipment that can burn more calories than just working out without a piece of equipment, but ellipticals work on more muscles than treadmill machines according to reviews. When put side by side with a treadmill, an elliptical machine stands out for versatility because it combines upper and lower body workouts by mimicking your natural walking and running gait.
Your physical well-being and fitness objectives will determine whether you should use a treadmill or an elliptical machine. Both machines have the potential to be equally helpful for calorie burning and a quality cardiovascular workout, but the elliptical is recommended for people looking for lower-impact cardiovascular exercises and there's no better exercise equipment that will be gentle on your knees like the elliptical machine. It is great for the elderly and people in the rehabilitation phase after a knee injury, osteoporosis, ankle injury, and knee arthritis but not so with the treadmill. The elliptical machine can be said to mimic walking but is a bit more intense than walking.
For some people, the elliptical offers perks that the treadmill cannot. The elliptical, for instance, might be a better option if you're prone to injuries or have a musculoskeletal issue because it lets you get a strong cardiovascular workout without placing as much stress on your bones and joints and may lower your risk for damage when you exercise. You can work out both your upper and lower bodies on the elliptical in a shorter amount of time (if the elliptical machine has arm handles). On the other hand, if you don't frequently get hurt or have joint issues, the treadmill may be a better option for you. The treadmill is unquestionably a superior choice if you're trying to achieve a specific objective, such as preparing for a 5K or 10K race or strengthening your glutes and leg muscles
Is it worth splurging on?
Elliptical machines aid walking, or running without causing excessive pressure to the joints, and are highly recommended for people with injuries who are looking for a piece of equipment to help them stay fit, as the low impact affects them little. Running or walking on an elliptical machine is a great kind of exercise that is easier on the body than running or walking on a flat outdoor surface. For people with health conditions or injuries, elliptical machines are an excellent choice and are worth splurging on. Beyond keeping you fit, elliptical machines also provide the possibility for meticulous blood pressure and heart rate monitoring.
With this knowledge, patients can make decisions about how much exercise they can handle and when to quit. Some of the important health benefits of exercising on an elliptical machine include weight loss, muscle growth, endurance levels, speed levels, body posture, improved blood flow, and depression alleviation. Most importantly, using an elliptical machine will improve your overall cardiovascular health by reducing your blood pressure
Is it multipurpose?
Yes, many elliptical machines are multifunctional. You can choose to make it work with intense speed which can be effective in strengthening different groups of muscles and you can also set it at a beginner's level, so there's always an elliptical workout for everyone. When using an elliptical machine, the glutes, quadriceps, hamstrings, calves, and anterior tibialis are the major targets because when using an elliptical machine, you will have to move your feet in a circular motion, just like riding a bike, but while standing
Does it come pre-assembled?
No. Elliptical machines usually come unassembled in boxes including their installation guide. Not to worry if you aren't mechanically inclined, as sometimes the manufacturer does offer a free hand with the installation process (which is usually the case with elliptical machines from high-end brands), if your manufacturer doesn't offer any hand with assembling the machine, you could simply hire an Elliptical technician to do the work for you or follow the installation guide carefully.
Why You Should Trust Us
Many elliptical machines out there today are of mediocre quality, there may seem to offer the same as all the others, but research proves that apparent isn't always true as so many lack stability, durability, and many other key features to give you the quality and quantity workout you may need, as such we have found the best long lasting everyday-use trainers that will offer the best value for your money.
How We Picked
We trust what users say about their experiences with these products as such we have combed through several websites and platforms to get feedback & users' experiences with the various trainers. We considered their overall functionality and features such as fluidity and ease of motion which assures comfortable movement, adjustable resistance which offers a suitably challenging workout, ease of use, provision for upper body workouts, and comfortability, as well as their portability despite the loaded features.
We checked for the availability of convenient electronic features such as entertainment options, workout programs, heart rate monitors, memory features, cross-training options, USB/Bluetooth connectivity, and many more, each of which has a specific purpose designed to help you achieve your goals and motivate you. 
Considering the concern of many prospective customers we double-checked for stability, durability as well as customer support, from users with long-use experience.
Care and Maintenance 
Make a habit of cleaning your machine daily after each use. This will prevent the accumulation of sweat, dirt, and dust which can inhibit its performance. Ensure you give a more thorough cleaning from time to time possibly using a vacuum cleaner for the internal areas. 
Be careful not to use abrasives or solvents on plastic parts.
You should also lubricate your elliptical regularly to reduce wear and increase the longevity and functionality of the machine. 
Lastly, You may consider checking out on ellipticals with locking pins if you have children and pets around and don't have a separate room for your workout equipment where you can simply lock them away.