The Best Electric Scooters for 2023
With a powerful electric scooter, you can get around quickly and easily!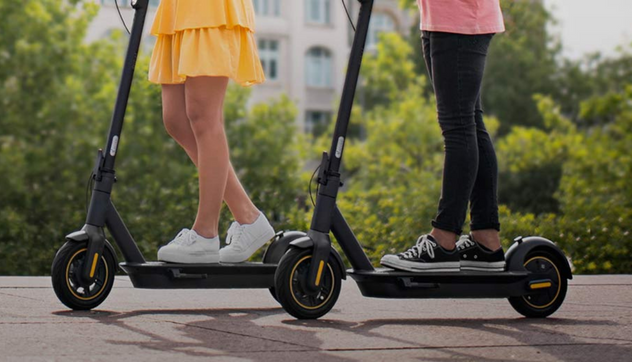 Thanks to innovative modes of transportation, getting around has become much easier over the years. While traditional scooters continue to be popular and functional, we now have electric scooters that make getting around a breeze.
Electric scooters are popular among city and urban dwellers because they provide a portable, compact, and cost-effective way to get around town and cover short distances. We tested and drove several well-known electric scooters to identify those that provide the best value for money.
How We Picked
Range

How far do you need to go? The real question should be, how far can your electric scooter take you? These motor vehicles come in several-mile ranges and can reach various distances depending on their capacity

UL certification

Since these units are electric, motorized, and fully automated, they rely solely on top-notch electrical and computer engineering. UL certification serves as an assurance that the scooters meet industry standards and set safety criteria.

Speed

Just as with any other means of transport, an electric scooter's speed determines how quickly you commute and reach your target destinations. Most electric scooters can hit speeds of 25 mph, which is pretty decent.

Price

Electric scooters are a step up from regular scooters, but they are not cheap. We made certain that we only recommended reasonably priced but high-quality scooters for a safe and enjoyable ride.
Who This Is For
The suggested products are for individuals looking for a quick, fun, and cost-effective way to get around town while handling their daily activities. If you're a commuter looking to trade in your legs or public transportation for a new set of personal wheels, these electric scooters are the perfect substitute for you.
Electric vs. petrol scooter
The greatest puzzle in this book is about to be solved — deciding what kind of scooter will make the perfect addition to your garage. As with most products, this isn't a clear-cut decision. There are multiple things we had to consider and factor in while making our comparisons.
Initial cost – This is a no-brainer. Electric scooters are more expensive than their petrol-powered counterparts. The reason behind this lies majorly in the technology that goes behind their architecture. Electric scooters can cost up to twice the amount of a petrol scooter of the same capacity.
Performance – In terms of performance, electric scooters beat petrol scooters by a mile. From their accelerators right down to their torque and response times, these motorcycles are made with the best facilities that offer premium performance.
Operational Range – Both scooter options offer the same level of range per full charge or petrol/km. However, due to limited charging stations, electric scooters are more suitable for short distances. Although futuristic features like removable batteries and self-charging help make this a flaw, not a dealbreaker. As for petrol scooters, you can ride them as far as you like and come across multiple gas stations along your way, but slowly and surely, these sources are also becoming limited.
Recharging/Refueling costs – I think we all know who wins this. Electric scooters come with no additional recharging costs; you just have to plug them in, charge them, and go. Petrol scooters, on the other hand, require several refills and, with the global recession on the rise, the price per liter is getting costlier with each passing day.
Maintainance – Due to fewer movable parts, electric scooters win this round once again. Their counterparts require frequent servicing and possible replacements at a higher cost.
Is it worth splurging on?
As we have been able to prove, though the initial cost of an electric scooter may seem too high, the running cost over time is way more effective than petrol-powered scooters. Therefore if you're looking for a vehicle that will stand the test of time and offer more value in the long run, consider an electric scooter less of a splurge and more of an investment.
Is it more environmentally friendly?
As we have established, electric scooters are more of a long-term investment. The same thing applies to their relationship with the environment. At a glance, one can dispute the eco-friendliness of these vehicles due to the materials used in their construction. However, over time, electric scooters help reduce air pollution as they do not emit any greenhouse gases or add to vehicle congestion.
Why You Should Trust Us
We understand the need for affordable, effective transportation to stay mobile and get through our daily activities with a bit more ease. This is why we have found the best electric scooters on the market to always keep you riding with the best and on the friendlier side of our relationship with the environment.
How We Picked
When it comes to research and testing, we don't mess around. These are the important things we considered when making our now well-informed decisions.
Range
This refers to how far an electric scooter can travel on a full charge, measured in miles. Some of these vehicles have very limited ranges that are less than 20 miles, others have long ranges between 20 and 60 miles, and a few have extremely long ranges greater than 60 miles. Each manufacturer indicates this measurement before your purchase; however, certain things can cut this label short, like if you're going uphill or at higher speeds.
Speed
Generally, electric scooters are quite fast, even more so than petrol-powered scooters. Just like other motorcycles, they each come with varying speed levels, measured in miles per hour (mph), depending on their manufacturers. However, keep in mind that the faster you go on these vehicles, the quicker their batteries run down.
UL Certification
Before an electric scooter or any other e-device is pushed into the market, it has to go through a series of tests and evaluations to ensure that it meets all standards of technical efficiency and usability as well as software performance. A UL certificate is presented to the manufacturer as proof of its roadworthiness to the consumer.
Price
Good quality doesn't come cheap, but the key is finding a product that offers unbeatable value in the long run, worth every dime of your dollar. Our selected choices guarantee this and will keep you happy for years to come.
Overall ride quality
Most onlookers will conclude that electric scooters are purely for fun and not so much for comfortable, quality rides. This, however, could not be farther from the truth. Granted, electric scooters aren't the most spacious vehicles, as they are one-man automobiles. Therefore, what's important is finding one that gives you enough legroom and balance to navigate through streets with ease and comfort.
Durability, style, and design
Electric scooters are made with much better materials than petrol scooters, and our picks are constructed with the best of the best. Their sleek, detailed architecture makes them extremely durable, while their flawless design makes you confident enough to drive down any road with your head held high. If you doubt us, that's okay. An easy tell-sign of the durability of an electric scooter lies in its warranty time. The longer the warranty, the greater the assurance you have on your purchase.
Care and Maintenance
Enhance your scooter's performance by cleaning it regularly and lubricating its parts. This helps to free up dirt and dust from the roads, thereby increasing their longevity and durability. Make sure to review your user manual for instructions and find out its IPX rating to understand how much water it can withstand before following these general rules of thumb.
Here's how you can routinely clean your automobile for better efficiency:
Turn off your scooter and wait for its motor to cool down.
Gather your cleaning supplies — a soft sponge, spa rate buckets of clean and soapy water respectively, a small cleaning brush or toothbrush, and a dry cloth/rag.
Remove all removable parts and clean them with a dry rag.
Remove any visible debris.
Clean its display screen with a dry rag and a screen cleaner.
Scrub small parts like screws, springs, and calibers with the cleaning brush.
Clean the body by scrubbing it down with a sponge and soapy water.
For hard stains on plastic, silicone, rubber, or carbon fiber parts, clean with lemon juice or vinegar.
Scrub down the tires, using a brush to go over harder stains. Also, note that your tires should always be fully inflated to ensure optimal performance, you can use a bicycle tire pump to get this done.
Rinse down your scooter and use a dry cloth to soak up excess water.
Store in a garage or in a space that is protected from the sun and other external extremities.
If you use your scooter frequently, lubricate its moving parts, like brake pads and suspension, once a week. If not, bi-weekly lubrication should be good enough to keep your vehicle running at top performance. Use a standard, premium lubricant like WD-40 or Vaseline spray to get the job done.
Electric scooters come with different kinds of batteries — lithium ion, lithium manganese, and lead acid. To preserve the battery, and ultimately the lifeline of your vehicle, here are some important things to note:
Don't store your scooter fully charged or with its charger plugged in for extended periods as this can run it down in the long run.
On the other hand, don't store it fully discharged as this can lead to dead/degraded battery cells.
Don't operate in extreme weather conditions, either too hot or too cold.
Charge it at a lower rate than its maximum C-rate capacity.
The most ideal way to store your vehicle is at a 50% charge.