The Best DIY Home Security System for 2023
With a DIY system, you have the ability to choose the features and components that best fit your unique needs and budget.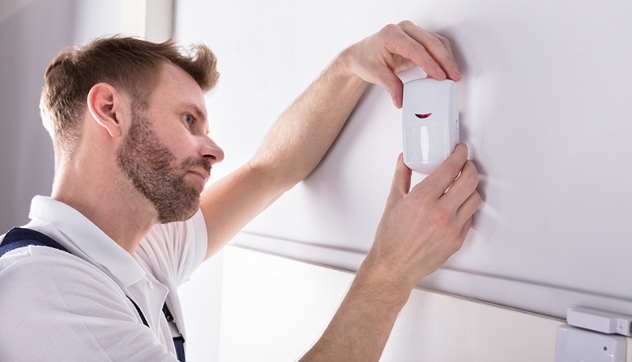 Home security is becoming a challenge for homeowners these days. Although there have been many technological improvements that have made home security simpler and more controllable, not everyone can afford them. There are also several low-cost DIY home security systems available, each with its own advantages. They're made for easy installation, and the majority let you mix and match cameras, keypads, entry sensors, and more to create an economical, perfectly suited security system for your house.
Top DIY home security systems also let you choose from a variety of third-party monitoring options. The finest DIY home security systems available right now have been compiled below for you after extensive testing of numerous different configurations.
How We Picked
Camera Picture Quality

We made sure that our selections offer high resolution in the camera display because we are aware of how important image quality is for security systems.



Motion Sensors and Night Vision

We activated each system to assess how well it could use its motion sensors and night vision to detect intruders within your space.



Recording Capabilities

Security systems must be able to record video, so we only took into account models with reliable recording capabilities made by companies that provide comprehensive security and privacy safeguards.



Cost-Effectiveness

We included no-contract systems as we knew some people may want occasional monitoring. It also costs less in the long run and allows you to choose how and when you use and pay for monitoring services.


Our Top Picks
Best Pick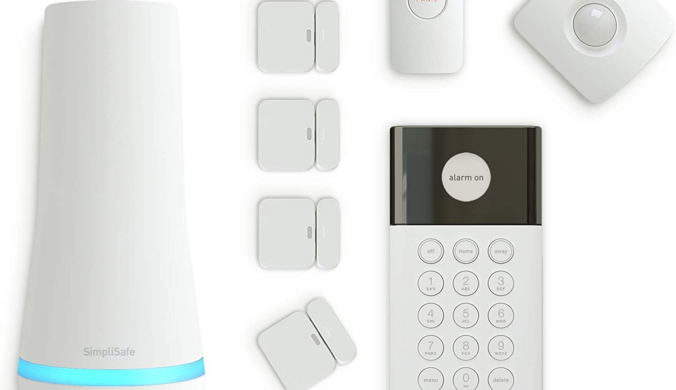 This overall best DIY security system is an excellent alternative to traditional security systems.
This adaptable system can send covert warnings to let you know when someone is intruding on your territory.


Its entry sensors guard your windows, doors, and cupboards while also warning you whenever someone tries to get inside. It is customizable and has the ability to transmit covert warnings, so you are silently informed without raising an alarm if someone enters a private area. Additionally, it is compatible with smart homes, allowing you to arm your system at home using Google Assistant or Amazon Alexa.

Runner Up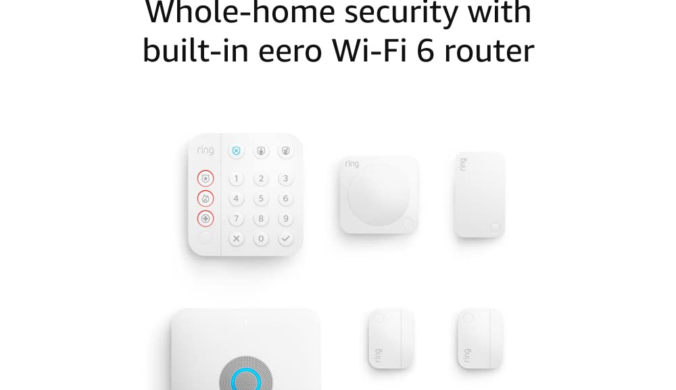 Regardless of your wifi package, this DIY system provides smart home integration.
In the event that your internet goes down, this security system gives your devices access to 24/7 backup internet.


A built-in Eero Wi-Fi 6 router is included with this home security system. Additionally, it offers 24/7 backup internet for your security systems and gadgets like your laptop, cell phone, and smart TV in case your internet goes out. Your Alarm Pro can send out an emergency dispatch request when it discovers a threat.

Most Cost-Effective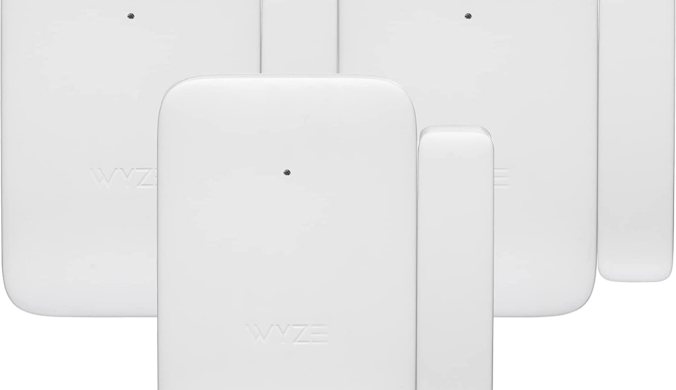 This is one of the most inexpensive yet reliable security systems on the market.
This low-cost security system includes all of the features found in more expensive systems.


The Wyze Home Security System is another of Wyze's high-quality smart home products that are available for outrageously low pricing. Installing this home security system is simple, and it will protect your home. To receive notifications when a door or window is opened or left open, install Wyze Contact Sensors on all ground-floor doors and windows.

Everything We Recommend
Best Pick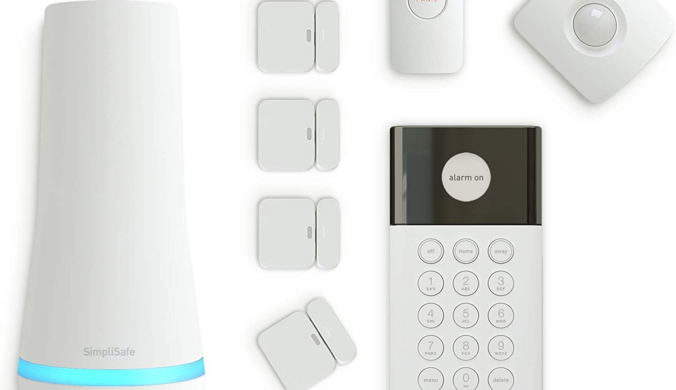 This overall best DIY security system is an excellent alternative to traditional security systems.
$239.99
Runner Up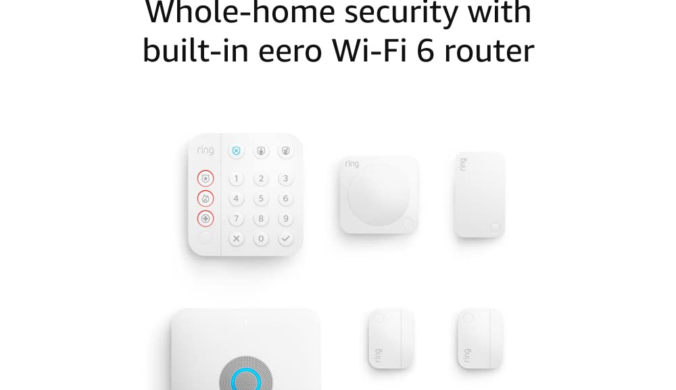 Regardless of your wifi package, this DIY system provides smart home integration.
$299.99
Most Cost-Effective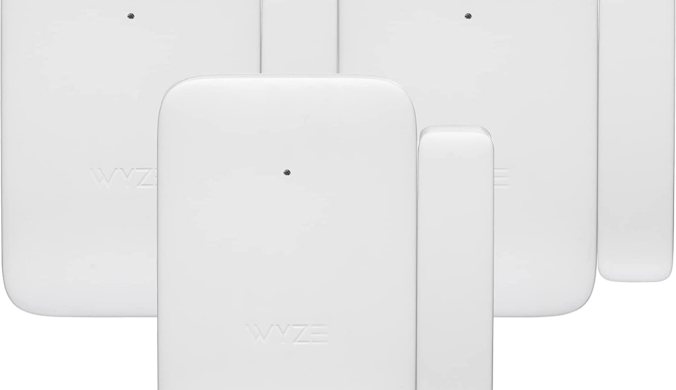 This is one of the most inexpensive yet reliable security systems on the market.
$25.95
Who This Is For
The items featured here are for you if you want more assurance regarding the security of your home, the protection of your family, and the safety of your property. A security system can also be helpful if you want to know that emergency services will be called in case of an emergency.
What kind of things should I have in my home security system?
A home security system comprises different components that work together to keep you and your family safe from a variety of threats. They include:
Motion sensors
They are used to activate cameras, start alarms, turn on indoor and outdoor lights, and more.
Glass break detectors
Glass break detectors are practical devices that recognize the frequency of the sound made by breaking glass and sound an alarm. These can help you detect any intruder break-ins. These tiny sensors are typically installed indoors near windows or other glass that you're worried someone might break, and because they're typically affordable, they're good investments to increase security.
Cameras
Some cameras may broadcast the live feed directly to your mobile device, allowing you to capture certain parts of your home or yard. They are also employed in innovative and creative ways, from nearly undetectable doorbell cameras to smart cameras that automatically save video to the cloud for storage.
Smoke detectors
Smoke detectors are a crucial component of a comprehensive home security system. Some of them voice warnings aloud to let you know which room is emitting smoke.
Door and window sensors
When the door or window to which they are attached opens, the door or window sensor detects it. These gadgets make use of two sensors: one on the door or window and one on the frame. The two sensors make a closed circuit once the door is closed. The circuit is disrupted when the door is opened, setting off a notification or burglar alarm.
Carbon monoxide detectors
Smoke detectors are more popular, but carbon monoxide detectors are equally critical. Carbon monoxide has no taste, no smell, and no color. There is no way to identify the presence of this gas without a detector, which can be very deadly.
Is it safe to have a DIY home security system?
We examined the security and data privacy policies used by our selected home security systems as part of our evaluation process. The privacy policies of our recommendations can be challenging for the average person to understand.
You should be aware that although the majority of security businesses claim to share data with third parties, they usually just mean the partner monitoring firms that provide assistance for the security systems.
If you decide to employ security cameras, we suggest that you only look at devices from manufacturers that offer strong privacy and security measures.
For instance, our runner-up pick has two-factor authentication, which guarantees that only authorized people may access your camera and video recordings. How companies encrypt video is a particularly complex subject because it prevents people and organizations from accessing your data and video recordings. This ensures that no one can view your recordings, not even if law enforcement makes a warrant or court order request.
Why You Should Trust Us
Working with trustworthy independent writers with years of expertise in writing about lifestyle topics and product evaluations is something National Today takes great pride in. We have devoted numerous hours to testing various smart home appliances, such as smart smoke detectors, smart home sensors, smart garage door openers, and smart thermostats. We've been using smart sensors to control lights, locks, music, thermostats, and other devices all over our space for years.
How We Picked
Weatherproof
Various degrees of extreme environmental conditions are tested on weatherproof security cameras. From temperatures well beyond 100 degrees to way below zero, they can keep you safe.
Camera and audio quality
Security cameras are frequently added to starter kits as an extra measure of security. For instance, a security control panel takes pictures when tampering is suspected. Since it provides users with a more comprehensive surveillance solution, audio is a crucial component of security technology. In the same way that adding "eyes" to your surveillance system is like adding "ears," audio devices contribute crucial information for event detection and post-event analysis.
Recording capabilities
Given that a home security system also allows you to keep an eye on your surroundings, a recording is essential. An alarm system can be turned off, but if the security system has recording features, it will immediately report an intrusion.
Storage (internal or external): Even if the cameras are tampered with, the security system should be able to retain video of actions for between 30 and 90 days. Additionally, make sure the device you buy has enough storage.
Motion sensors
These sensors have the ability to detect the movements of an outsider within your space by activating cameras, and alarms. Some cameras can even turn on the lights.
Night vision
Many burglars will wait until it is dark outside to break into a home or company in order to avoid being seen. Due to their ability to detect motion, night vision cameras will make sure they are caught in the act.
Price vs. quality
Generally speaking, a DIY home security system is less expensive than a conventional security system. You can save money by not having to account for the cost of expert installation. Additionally, if you decide to self-monitor, you can avoid paying a monthly monitoring charge without sacrificing security.
Connectivity
Having your new security system be able to link to Amazon Alexa, Google Assistant, and other devices over Wi-Fi or Z-Wave will boost convenience and home automation.
Alerts and notifications
Our top picks have mobile apps that let you view notifications and alerts. Some let you use your smartphone to arm or disable the system.
Care and Maintenance
How to set up your system
If your security system includes a keypad or control panel, choose a location for installation. When arming and disarming the system, pick a spot that is close to an access door. While some panels can be fastened using an adhesive, others require the use of nails or screws.
Throughout your home, install motion detectors and door/window sensors. Install any sensors for glass breakage and other disaster monitors, such as smoke or water detectors.
Choose a place that offers the best view of your property if you're installing DIY home security systems with cameras.
If your new security system can link to Amazon Alexa, Google Assistant, and other devices over Wi-Fi or Z-Wave, you should do so to boost convenience and home automation.
Place any signage that came with your kit by the windows and entrances that lead into your home.
Ensure all tech is weatherproof if for outdoor use
An indoor-rated security camera cannot simply be installed into a storage unit to provide weatherproofing. The camera will eventually stop working if it is not weatherproof. We suggest installing a weatherproof security camera in a protected location where it has additional cover from a roof overhang. Your outdoor security camera can resist challenging weather conditions if it has a weatherproof enclosure.
Installing your system carefully
Experience has shown us that more complicated systems, like those requiring drilling or wirework, can make DIY installation time-consuming and difficult. Few manufacturers offer DIY installation assistance over the phone or online, so we advise anyone without a background in handy work may wish to find a company that provides this kind of help.
However, it's helpful to keep in mind that in the worst-case scenario, if we're completely stumped as to what to do next and can't find any online support forums, live chats, or customer service numbers, We can always get in touch with a specialist from a third-party service, like TaskRabbit or HomeAdvisor, to install it for us or, at the very least, assist us in getting back on track.
Ensuring your system is well secured
Smart home security systems are susceptible to hacking, just like any other product that employs wireless technology and connects to the internet. You can take a number of precautions to ensure that your home security system is secure from nefarious online invaders.
For instance, you can create a special password that combines letters, numbers, and symbols in place of the system's default one. Change your password sometimes, if you can. Ensure the security of your home network as well. Check your wireless router's security options, and think about buying a device that has an additional layer of software security.
Connecting to devices
Typically, DIY systems come with a base station that you can plug into an electrical outlet. Depending on the model, some electrical cords feature a battery backup. However, most hubs don't need an Ethernet cable connection that is hard-wired. DIYers can set up the device in a practical spot and connect it to their home Wi-Fi by following the instructions.
There are no cables leading from the sensors, doorbells, and environmental monitoring devices to the base station because they are wireless. Sometimes all that is necessary to send a signal to the wireless router is to click a button on the device. This gives placement flexibility and does away with the necessity for cables running throughout the house.