The Best Dehumidifier for 2023
The best dehumidifiers to make your air fresh and clean.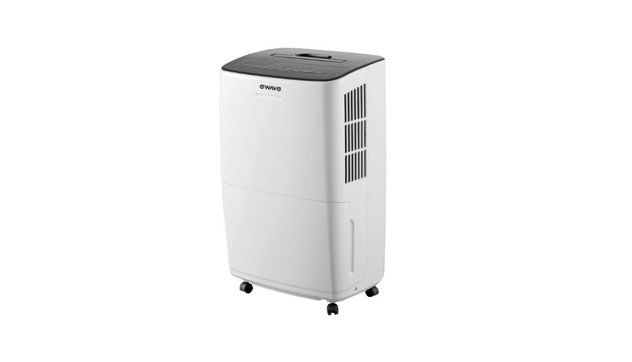 Have you ever been faced with the situation of dealing with mold, mildew, water stains, or a musty odor in the house? This condition is caused by increased humidity in the air present in your room. You need a dehumidifier. A dehumidifier improves the quality of the air you breathe and keeps everything smelling fresh and clean.
The next question that you might ask is "How can you spot a good dehumidifier suitable for your taking?" Now that's where we come in. Dehumidifiers are of various sizes and designs, the type you should get should be both efficient in operation and effective in delivery. By this, we mean that the presence of a dehumidifier should mark the end of wet spaces in the laundry, and bedroom, and also inhibit the survival and growth of critters around you.
How We Picked
Tank Capacity and Drainage

We reviewed dehumidifiers with both large and small tank capacities. We also assessed the drainage type, if it is a pump or a passive one. The pump automatically releases water while the passive drainage relies on the hose to let the water out.

Efficiency and Energy Usage

The dehumidifiers that we presented here are energy star certified which means that they will save you time and also money while doing a quality job for you.

Noise

We know that a lot of users marvel over the quantity of noise a dehumidifier can build, particularly those with compressors and fans that work by physically moving air through them. This sometimes makes noise. However, we reviewed those with low to moderate noise levels

Cost-Effectiveness

Dehumidifiers are available at different price ranges. This price range differs according to the features and functionalities included in each model. Rest assured that the cost of the dehumidifiers is what you can bear.
Who This Is For
For those who have garages, basements, or places that are liable to get a rise of humidity of over 60%, a dehumidifier is necessary. Their closeness to groundwater and occasional water penetration enhances the survival of insects, mildews, and molds. A dehumidifier prevents the presence of the growth of microorganisms that causes allergies. Furthermore, your nose will assist you to confirm whether or not you're faced with a humidity issue: Persistent perception of mustiness may be a sign of mold and mildew, which indicates that the moisture level has gone up.
It should be worthy of note that dehumidifiers reviewed here have their limitations. In the case of dealing with drying flooded basements, or walls that have been saturated with water after a flood, a dehumidifier can serve as a temporary solution. More serious drying jobs require a big blow-out fan or a commercially designed portable dehumidifier that can be rented from a flood remediation specialist. Orders can be placed for this locally in any region.
What Do Humidifiers Do?
In the simplest terms, dehumidifiers lower the humidity level in an area. When humidity levels rise above 60%, mildew and mold spores grow and survive comfortably. Dehumidifiers pull moisture-laden air out of your room to avoid mildew, mold, and uncomfortable conditions. It helps to assist your air-conditioner not to work overtime as it ensures that your air is dry. Dehumidifiers maintain the structural integrity of the home as excess wetness, notably in your crawl area or basement, will cause infrastructure harm together with the decomposition of support beams, buckling of floorboards, and harm to hardwood floors.
Different Types of Humidifiers
Dehumidifiers are of different types depending on the humidity case you are dealing with. There are those with an integrated whole-home system dehumidifier typically for a house that experiences a large-scale humid condition and portable dehumidifiers for seasonal humidity issues. Other varieties include desiccant dehumidifiers, which can use a water-absorbing material, and electricity dehumidifiers, which operate with charged plates.
Why You Should Trust Us
We have reviewed many dehumidifiers, gathered a wide review from experts and customers, and practically used a wide variety. Also, we have listed the pros and the cons of each, added with the purpose for which they have been designed.
How We Picked
We picked and tested dehumidifiers typically available in three sizes: large (45 to 50-pint capacity), medium (30-pint capacity), and small (20 to 22-pint capacity). This is because of the regulations made by the U.S. Department of Energy that instituted new dehumidifier testing standards. Under the older models that were produced, these sizes were 70, 50, and 30 pints, respectively. In this review, we picked passive and pump drainage types. Passive types allow you to passively drain the water through a hose, or on the other hand, you'll manually carry and empty the bucket yourself. Whereas pump drainage types can mechanically pump the water out. Pumps are most popular because the water doesn't need to depend on gravity alone to empty, therefore you'll need to direct the hose into a sink or out of the window.
Tank Size
Furthermore, we picked according to tank size. This specification indicates what quantity the inner tank will truly hold before it needs to be emptied. When the tank is large, you won't always need to empty it. It's also important to consider Energy Star Certification as this guarantees savings in terms of energy and cost, making them truly efficient. Decibels (dB) are the standard unit for measuring dehumidifier noise levels. The sound unit rating of 40 to 50 decibels is about average for dehumidifiers.
Weight and Portability
The weight of dehumidifiers can be lightweight or moderate. Generally, dehumidifiers are created in such a way that they're easy to carry. The portability of dehumidifiers is another good factor to consider. Portable dehumidifiers are ideal for single rooms or crawl areas. They're generally easy to use and move when necessary.
Auto-Restart Function
Another interesting fact about the dehumidifiers we considered is their auto-restart function. If the dehumidifier suddenly loses power, machine restart means that it'll automatically switch back on to its previous settings once power is restored. An auto-humidistat will sense the wetness within the air and switch off automatically once the specified level is reached.
Price
The price of dehumidifiers in this review varies according to the quality of features it possesses. The more quality a dehumidifier is, the more pricey it may be. Some dehumidifier designs may be sleek, clunky, or user-friendly while others may have sturdy handles and cord-wrapping hooks.
Care and maintenance
This isn't as so difficult as you would possibly assume, just follow these steps:
Remove the plug of the humidifier from the wall so you don't get electrocuted and wrap the power cord to the hook for easy storage.
Take away the water reservoir bucket and tip out any residual water. Clean this with warm soapy water and microfiber material.
While that's drying, wash the filters. The filters collect any impurities thus it's essential that these get an occasional clean.
If you notice plenty of mud inside your machine, you can additionally use a vacuum cleaner with a brush attachment to pick up any remaining fluff.
Lastly, give the surface a clean once again with a microfiber material for finishing touches. Additionally, ensure that the dehumidifier is left standing upright in storage. The most preferable place to keep a dehumidifier is in the location nearest to the entrance of the moisture. This is usually the basement. This is often because the basement is the most humid place in your home.
Sources and Research