The Best Car Stereo for Apple CarPlay and Android Auto for 2023
These digital car stereos allow you to have quick access to your phone while keeping your eyes on the road.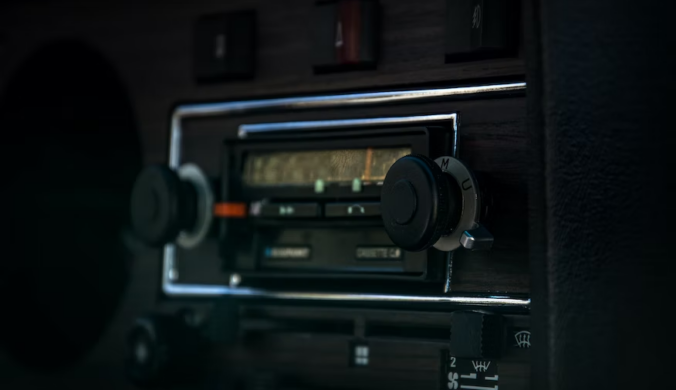 We all enjoy listening to music or some other form of entertainment during a drive, commute, or road trip. A car is not the ideal place to install a sound system. This is because there is a lot of glass, road noise, and few options for speaker placement. Each system has to be tuned specifically for the vehicle to get the best out of the sound that is generated. Some systems do just that. Some upgrades replace existing speakers or amps and add extra speakers. We know the audio quality is subjective and varies depending on taste. So if you are going to spend hours behind the wheel listening to your songs, you will need to have an idea of what to look for when you are searching for the best car stereo.
How We Picked
Bluetooth Connectivity

You need to think of your stereo as the communication command center, so connectivity is a must, especially for your phone calls. You can also play your song collection from your mobile device or streaming service.

Touch Screen or Voice Activated

Voice activation features will always be welcome since they enhance safety while driving. It is the new trend, and if you combine it with a touchscreen, you will have an up-to-date infotainment system.

Style and Design

This is more about the car than the stereo, but if you have an older car, you will probably want to match its style or give it a modern twist.

Cost-Effectiveness

As always, we are trying to master the balance between the price that you are willing to pay and the benefits that you receive from such a purchase.
Our Top Picks
Our Top Pick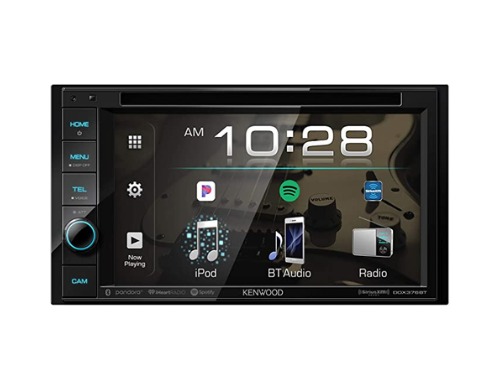 You will love the playback in your car combined with the convenience of hands-free calls.
The DDX376BT supports wired Android Auto for most phones and wireless for a select few. It's also compatible with Apple CarPlay. You can access hands-free calls for convenience, stream music, and use your smartphone as a remote control. While parked, you can enjoy a nice movie with the included DVD player.
This stereo comes with all the benefits that you are looking for, including connectivity, and will enhance the security of your vehicle.
Our Runner-Up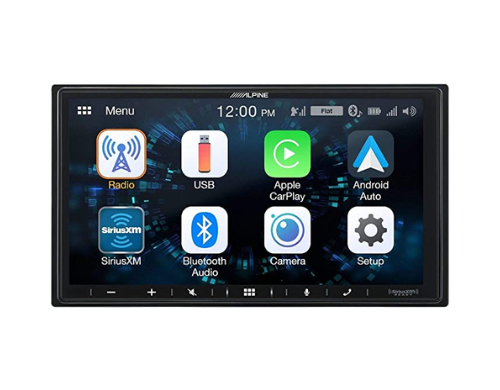 You can take control with two fingers.
The best reason for being here is that it can fit into vehicles that do not have a lot of space behind the dashboard. This stereo allows you to optimize the power of your sound system while taking up the same amount of space as a traditional 2-DIN radio. Also, it is really simple to control with two-finger swipe motions on the touchscreen to control volume, skip, replay, and pause.
This car stereo comes with all the features you need on a 7-inch, two-finger touchscreen with a chassis that fits into most dashes.
Most Cost-Effective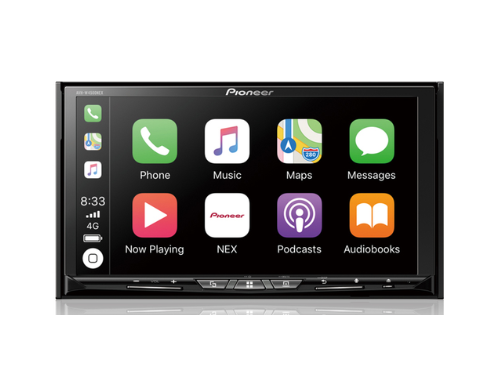 It features a responsive and intuitive touchscreen user interface that is easy to use and customizable
Pioneer Networked Entertainment's experience line features a responsive and highly customizable user interface. This stereo is designed especially for a lifestyle that is driven by the smartphone. It also has a DVD player and can be connected to the backup camera, if one is available.
This stereo is compatible with Android Auto, Apple CarPlay, Amazon Alexa, and iDataLink Maestro.
Everything We Recommend
Our Top Pick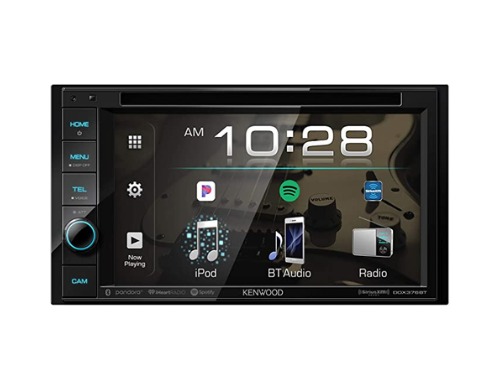 You will love the playback in your car combined with the convenience of hands-free calls.
$249.00
Our Runner-Up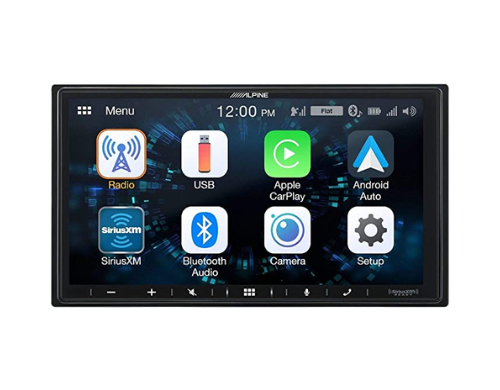 You can take control with two fingers.
$349.95
Most Cost-Effective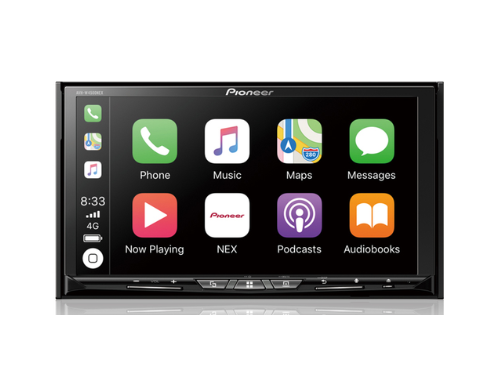 It features a responsive and intuitive touchscreen user interface that is easy to use and customizable
Who This Is For
For anyone who enjoys listening to music while driving, but not just any music Your music. With Bluetooth connectivity, you can listen to your streaming services, or if you have a personal collection stored on your smartphone, you will be able to listen to it while hitting the road. It won't matter if the ride is big or small; you will hear exactly what you want to hear. It is also intended for drivers who must be available at all times, as it will sync your calls directly to your car speakers. Especially when you have an older car, or if your car does not have a built-in option that can offer you something similar, Instead of changing your car, change your stereo.
All the options are compatible with the two most popular smartphone systems, Android and Apple, so it will not matter what your preference is; you are covered with these entertainment systems.
They will also improve the calls from your car by providing a hands-free system, so you will not need to take your hand off the wheel to answer. Some options can display maps, so your GPS will be available from the get-go. Make your car one of your preferred places to be, if it's not already.
Why You Should Trust Us
We have always enjoyed family car trips since we were children. Mom was the copilot, and one of her duties was to be in charge of the music that we were listening to. She always tried to keep everybody happy. It was all about having a good time as a family, and of course, having music made that a lot of fun.
Once we grew older, the same thing happened with friends and eventually with a family of our own, experiencing new songs and, of course, reliving the old classics. So having a decent stereo in the car that can fulfill our expectations is very important to us.
We know the importance that it can have on your daily routine while commuting, traveling, or just having a pleasant drive. Your car is your partner in crime, and the music is just the soundtrack of your life.
How We Picked
Audio quality can be subjective, and you need to find something that fits your specific needs. Not all stereos will sound the same depending on the type of car you have, the speakers in the car, and, of course, the music.
We try to concentrate on other things besides audio quality, more specifically on connectivity. We looked for stereos that are compatible with most devices and provide a truly unique experience for the user.
Furthermore, we also looked for stereos that were easy to configure and easy to use. We do not like to have a great stereo that only a technician can manipulate because, in the end, you will give up on the settings and start listening to the radio, and that is not what we like.
In addition, it is important to consider if the stereo is going to match the ambiance of your car. You do not want to have a super modern-looking stereo in a car that has a square interior or a color that is too shocking, mainly because it can be distracting while driving, and we do not want to compromise security.
You need something nice to look at but not so nice that it will derail your sight from the road; in that area, there are a lot of models that can cover that middle ground.
Also, you need to take into consideration what other features of your car can benefit from a new car stereo, besides the speakers. For instance, if your car has a reverse camera, you can connect that to the stereo so you can display what it is filming. Or, if you know that you can have spare time between your occupations, you can get one that has a DVD player and watch a movie while having lunch. Some students connect video game consoles to it and play in the parking lot after college.
However, when it comes to selecting a car stereo, we recommend checking them out physically so you can get a general idea of how they sound and what they will look like once they are installed on your car and determine if they can cover your particular needs.
Care and Maintenance
Some cars and systems are more complicated than others, and every car is different, so some specifics may be different. First, you need to set the parking brake and disconnect the negative cable from the battery; this is to prevent short-circuiting the electrical system.
Then you need to carefully unscrew any screws holding the trim in place, or you may break it.
Some models need to have several pieces removed; it is better to work from the bottom up.
Pry off each piece of trim.
Remove any unnecessary components and pull out any necessary components before accessing the stereo.
Disconnect any cables wired to the car.
Loosen the stereo and pull the stereo out of the panel.
As a recommendation, you can take a picture of how each is wired for later reference.
Unplug every single wire from the stereo connections, starting with the antenna wire, which is a thicker wire separate from the rest. Once it's unplugged, you should be able to move the stereo around more freely. Finally, release the harness.
Connect it to the power source; this connection will be made when you connect the new stereo harnesses to the harnesses in the car. Remember to ground the stereo. This connection will be made when you connect the harness pieces.
Connect the remaining wires. Plug in the antenna last. Keep in mind that all wires should be connected at the end, and there should be no single one hanging unattended. Test the stereo. Turn the power on and test the AM, FM, and CD components. Turn the power back off. Pushing the stereo into place, reconnecting the components, and snapping all the trims back into place over the stereo. Finally, reconnect the battery.
After everything is set, the next step is to sync your smartphone with your new stereo. CarGenerally, the process involves locating the Bluetooth menu in the settings section of the stereo and then initiating pairing. This will put your device into pairing mode, looking for other Bluetooth devices. You will be able to detect it with your smartphone. Look at the list of available devices on your smartphone. The Car Audio System should be visible there. Click to select and pair.
Some models might ask you for a password, which typically is 0000; the passcode needs to be displayed on both devices.
Once you are done, every time you turn on the ignition, the audio system will search for the last-connected Bluetooth device and automatically connect with it.
When you are connecting the stereo, you need to make sure that all the speakers are connected correctly. One common problem is a bad connection or other wiring connecting the speakers to the sound system. If something is not sounding as it's supposed to, the speakers may not be grounded properly.
Using a phone while driving is another security issue that can compromise security. We do not recommend doing so, and if you have to, please pull over before manipulating your smartphone for any given reason. And we understand that sometimes we need to make quick adjustments to the stereo, like the volume, changing songs or stations, changing the settings for the map, or something related to the drive. In those scenarios, we insist that you do not take your eyes off the road.