The Best Breast Pump for 2023
Are you looking for the most comfortable way possible to express milk? Get one of these top-quality breast pumps.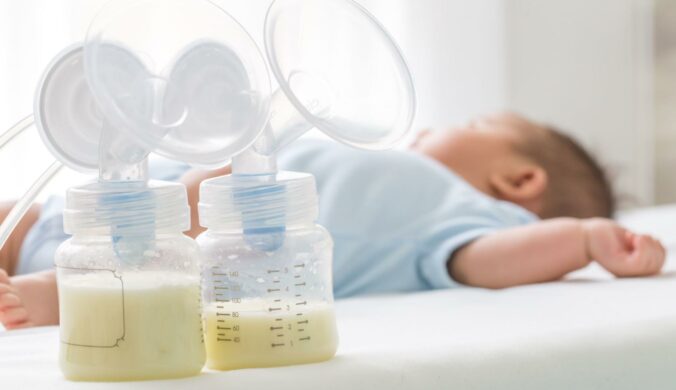 As you approach the final weeks of your pregnancy, it's time to start getting ready for the baby's arrival. Given how important breastfeeding or breast milk is, you want to make sure that your baby gets every single drop of this liquid gold, especially during the very first months. However, sometimes you may not always be able to breastfeed. This, and many other reasons, make breast pumps an important accessory.
While the saturation of options has made the decision-making process more complicated than it needs to be, our curated list of the best breast pumps will simplify your buying process. So, whether you want one for yourself or as a gift for a close friend or family member, this review will be helpful.
How We Picked
Effective and Efficient

The best breast pumps should be effective regardless of your feeding type (exclusive or mixed) or the type of breast pump (manual, electric, or battery-operated).

Adjustable Suction

The best breast pumps have different suction modes or speeds that one can adjust as needed. This way, nursing mothers get to choose according to their preferences.


Easy to Use

No one wants a breast pump that is too complicated to understand. The best breast pumps have a plug-and-go design that simplifies the process.

Cost-Effectiveness

The cost of the breast pump isn't always a factor in its efficacy. This is why we've sourced the best breast pumps in varying price ranges.

Our Top Picks
Our Top Pick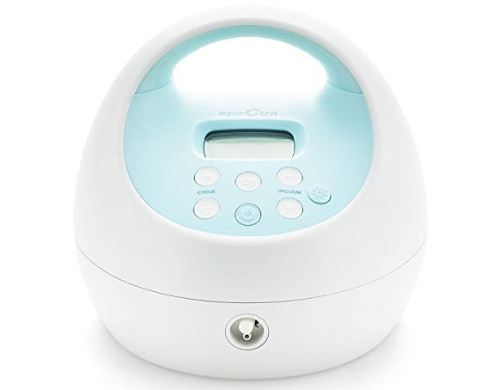 The Spectra S1 Plus breast pump will make your fourth trimester much easier.
The Spectra S1 Plus is an electric breast pump that operates on a closed system. This breast pump is popular among new and experienced mothers. With its portable design featuring a carrying handle, ease of use, suction strength, and versatility, it's a no-brainer that this breast pump sells out fast.
This breast pump is a bestseller for several reasons.
Our Runner-Up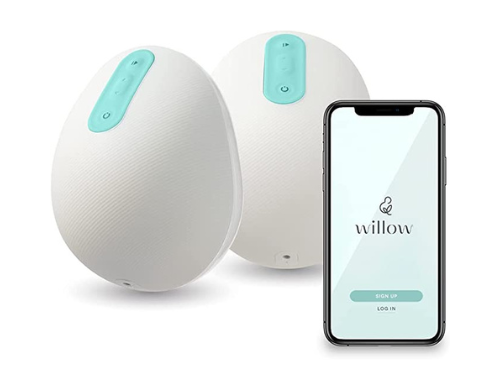 The Willow Wearable Electric Breast Pump offers ease, convenience, and discretion.
The Willow Wearable Breast Pump is the definition of convenience. It is a hands-free, closed system, electric breast pump with a wireless design that fits inside your bra. This breast pump offers discretion for mothers who need it. Its sleek design and good battery life allow for prolonged use. However, its compact size can only hold small amounts of breast milk.
This breast pump's innovative design takes convenience to new levels.
Most Cost-Effective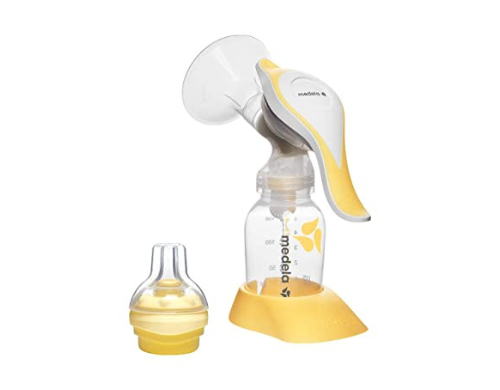 The Medela Harmony manual breast pump offers optimal comfort at little to no cost.
The ergonomic design and distinctive handle of the Medela Harmony Manual Breast Pump set it apart from its rivals. This breast pump is comfortable, affordable, and helps mothers produce a lot. The Medela Harmony offers great features at a great price. It is also portable, easy to use, and very easy to clean.
This manual breast pump is the best at its price point.

Everything We Recommend
Our Top Pick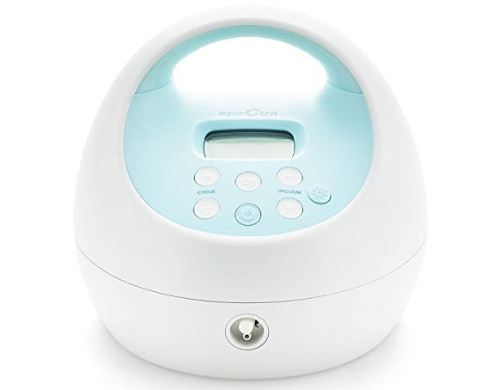 The Spectra S1 Plus breast pump will make your fourth trimester much easier.
$206.99
Our Runner-Up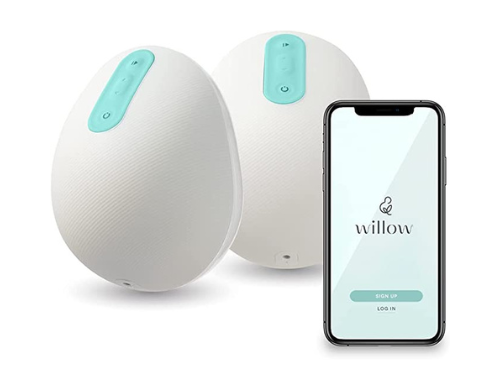 The Willow Wearable Electric Breast Pump offers ease, convenience, and discretion.
$549.99
Most Cost-Effective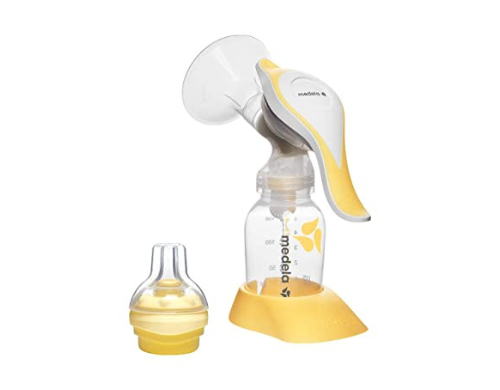 The Medela Harmony manual breast pump offers optimal comfort at little to no cost.
Who This Is For
The products advertised here are for new or experienced nursing mothers who want to give their infants their best supply while giving themselves a break.
Electric vs. manual
Breast pumps could be electric or manual. While each has its strengths, a comparison is necessary. Electric breast pumps could be battery-operated, as you may need to charge them or use a disposable battery, while manual breast pumps are hand-operated and completely wireless.
Do I really need one?
For some mothers, breast pumps are non-negotiable, while others do just fine without them. Breast pumps prove most useful when the baby has trouble latching on or when the mother needs to be away from the infant, such as going back to work or running errands. However, if you're doing just fine feeding your adorable baby directly or don't need some time to yourself, then a breast pump will do you no good.
Does it have to be hospital-grade?
Hospital-grade breast pumps are rental, multi-user breast pumps with powerful motors and programming that enable mothers to produce the maximum amount of breast milk possible. Although hospital-grade breast pumps increase milk supply, you can do just fine with a personal double electric breast pump. So, no, your breast pump doesn't have to be hospital-grade.
Is it worth splurging on?
Breast pumps are worth splurging on if you require convenience as a new or experienced mother. Also, splurging will give you a product with better value and longevity if you intend on having more children.
Why You Should Trust Us
We understand that finding the perfect breast pump might be a Goldilocks and the three bears situation. We've curated this list based on expert guidance from new and experienced mothers. We've also considered customer reviews from verified purchases, price-point, portability, ease of cleaning, and adjustable suction. We've tested these breast pumps on a diverse group of new and experienced mothers, and these are the options that emerged victorious.
How We Picked
These are the criteria that we used to curate this list of breast pumps.
Efficiency
The efficiency of the breast pump is a vital metric. To gauge the efficiency of our curated list of breast pumps, we tested them on several women and determined how the suction speed influences the amount of milk produced. These were the options that passed this test. Ideal breast pumps have adjustable suction controls with varying speeds and suction strengths. The mother must independently set suction speed and strength, as some women are more sensitive than others and may experience pain at speeds and strengths that others might not.
Easy to use and assemble
No mother wants to spend ample time figuring out how a breast pump works instead of feeding their infant. Breast pumps must be easy to use and assemble, reducing the time between expressions.
Design and style
The design and style of the breast pump influence a lot. For instance, some pumps are made with open systems that don't have overflow protection as there's no barrier between the milk and the pump, while others are made with closed systems that seal off the pump from the milk.
Size and weight
Breast pumps should be compact and lightweight to promote the ease of carrying and transporting them to different locations.
Price
While breast pumps are covered by your health insurance, if you want to purchase one outside of this coverage, then you should have the best options at different price points.
Noise
Breast pumps typically make a noise when in use. However, some pumps emit louder noises than others, and since no one wants to sound like a vibrating phone, it's better to opt for the options with less sound.
Additional accessories
These breast pumps should come with additional accessories like a manufacturer's warranty, breast shields, milk bags, cleaning brushes, etc.
Care and Maintenance
How to clean
Breast pumps should be cleaned before and after use with hot water and soap. Fill a bowl or basin with hot water and liquid soap. Scrub according to the manufacturer's guide, rinse, and then dry.
How to disinfect
You can disinfect or sterilize your breast pump by disassembling the parts that come in contact with the breast or milk and boiling them in a pot of hot water. Do this with the lid closed and for a few minutes. You can also use steam to disinfect the breast pump.
Where and how to store it when carrying it around
The curated list of breast pumps is easily portable and can be stored in handbags or storage nooks
Where and how to store when not in use
When the breast pump is not in use, you can sanitize the parts and store them in a clean, dry area, which could be a storage nook or closet.