The Best Bike Rack for Cars for 2023
With these handing and durable racks, you can easily carry your bike wherever you go by attaching it to your car.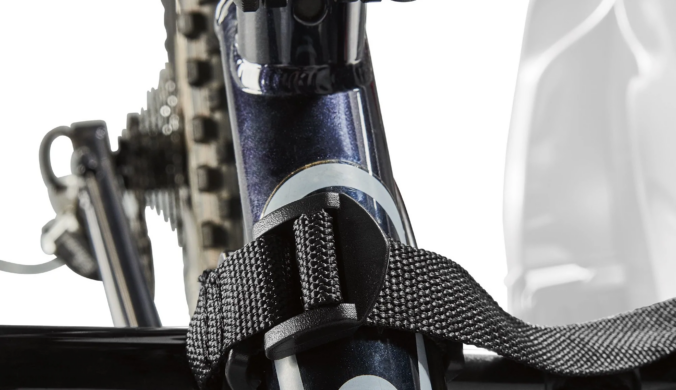 Do you love to have an adventure on a bike in the ambient environment offered by beautiful mother nature? If your answer is yes, you've got a reason to smile. While going out there, identify things that you just can't leave behind, like a travel guide, lightweight baggage, snacks, and after all, your bike.
Having a car rack gives you the pleasure of taking your bicycle wherever you go, whether traveling solo or accompanied by friends and acquaintances. There are many types of car-bike racks depending on your vehicle model and your preferences; these car-bike racks include truck bike racks, hitch bike racks, platform bike racks, and roof bike racks.
You stand a chance to gain a variety of benefits that come with getting a car bike rack. We are here to aid you in making the most appropriate decision of acquiring the best car bike rack for your car.
Our Top Picks
Our Top Pick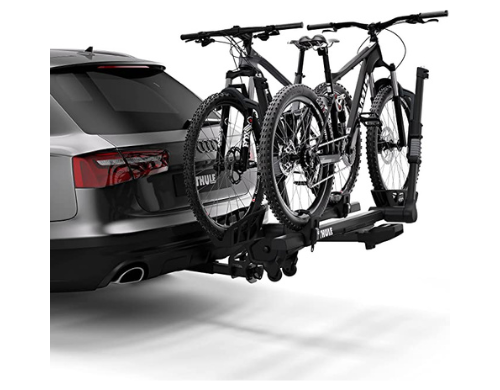 BV Bicycle Rack Carrier is amazingly very robust and reliable for all people craving trustworthy bike transportation!
$799.95
Our Runner-Up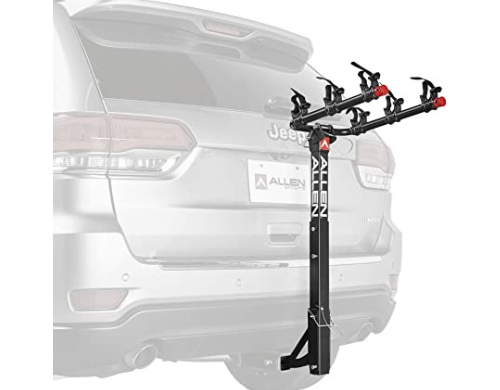 The bike rack from Allen Sports is so easy to assemble that it pleases the rack's users.
$88.50 ($0.37 / oz)
Most Cost-Effective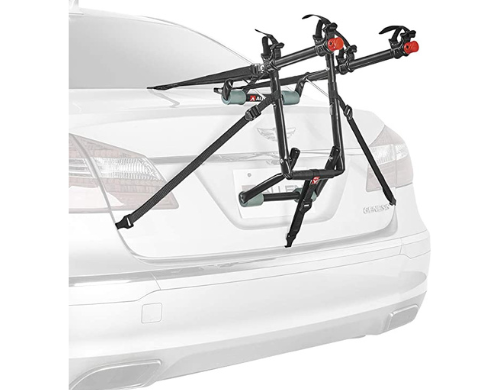 Being well-built and easy to install, the Allen Sports Deluxe Trunk Mount Rack promises a lot besides its affordability.
$45.40 ($0.32 / oz)
Who This Is For
The products advertised here are for all bike lovers willing to carry their bikes along to cover the extra mile on a bike after having an enjoyable car ride.
Are bike racks on cars worth the money?
Yes, bike racks on cars are definitely worth the money. With a typical car bike rack, you save yourself the trouble of destroying your car's interior. We assure you that you'll start enjoying the freedom from pursuing the hustle of dismantling and assembling your bike in between your bike rides in your adventures.
Laws or instructions on having a car bike rack
Mounting a bike incorrectly can attract penalties. The majority of the states in the US require that the license plate be visible when a bike is mounted in the rear. This translates to about 84% of the states in the US advocating for clear, visible, distinct, clean, and non-obscured license plates whenever car bike racks are used. Around 30% of the states in the US demand readable and legible license plates. Although many people may conclude that the decipherment of a license plate is not generally required, it's best to consult local law authorities to be on the safe side. Don't shy away from that store disposing of bikes and car bike racks. Ask the store keepers if the state laws say anything regarding your car bike racks.
Internationally, Portugal stands out due to its ban on the attachment of two-wheeled vehicles at the back of a car. You, therefore, can't use your rear-mounted car bike rack in Portugal, or else you'll land on the wrong side of the law.
Where is the best place to put a bike rack on my car?
Trunk
Place your car bike rack on your car trunk if you feel that it is big enough to handle your bikes and attach car bike rack. Mounting your car bike rack on a trunk is popular in the UK. You are only required to use three to six straps to attach the metal frame to your car's trunk. After that, seek social approval as you enjoy your car bike rack and explore the furthest places possible.
Side
Using the side of your car to put a bike rack allows your license plate and car lights to be clear and visible. This makes it a great place to put your car bike rack.
Roof
Using the roof of a car to mount a car bike rack is highly recommended for smaller cars with crossbars. However, larger cars may boast of a possibly larger number of bikes ferried by their cars. Due to the volume taken by the bikes and the car-bike racks on the top of your car, fuel consumption is heavily impacted by the drag posed by the physical aerodynamics to which your car is subjected. It's a good option that's okay to try, so the next time you feel like you've got to do it this way, just use that car-bike rack at the top of your car!
Why You Should Trust Us
We have provided this information based on a thorough background check done on various car bike racks, arrived at this conclusion, and documented this review.
How We Picked
We understand that it's difficult to select the right car bike rack. We, therefore, scored through heaps of customer reviews to create our list based on the select variables: type of car, stability or security of rack, fuel economy, number of or type of bikes being stored, and price vs quality attribute. Under the type of car, we checked the car model as an important factor in this review. We also did safety tests and we checked if the bike racks we selected would fit your car perfectly to verify the stability and security of the rack. As the gas mileage should be in check, we factored in the fuel economy regarding cars with bike racks in our product research.
Remember, it's wrong to have your car overloaded or with extra-wide loads, so we looked at the number and types of bikes the bike racks can carry. As we understand that customers are willing to sacrifice their money for better quality, we compared the prices and qualities of different bike racks in conducting the research of this review. This research was super fine and this is one of the reasons why you should trust us.
How We Picked
Fuel Economy

Since the fuel consumption of a car is influenced by the car bike rack used on the car, we considered fuel economy in selecting the products in our review.

Stability and Security to Car

Similar to the fuel economy, we considered how safe your car bike rack is and its ability to fit your car's body type while compiling the list of the best products.

Number of Bikes

Due to the typical car bike rack utility of carrying several bikes, we considered the number of bikes being stored as an important factor in evaluating different car bike rack products.

Cost-Effectiveness

Budgeting is a thing that determines most actions in human behavior, so we considered cost-effectiveness as an essential factor in choosing the best bike racks.
Care and Maintenance
How to wash your car bike rack
A car bike rack may get dirty after use or after a long storage time. This creates a need to wash it. To wash your car bike rack:
Remove dirt particles from your car bike rack with a soft nylon brush.

Wash your car bike rack with a mixture of mild soap or car wash detergent and warm water.

Rinse your car bike rack with clean water and wipe it down with a dry cloth.
When to wash your car bike rack
Occasionally wash your car bike rack as most of the car-bike racks get stained easily. Wash it whenever you think it needs wiping or when you have your car washed. Kindly, avoid taking it to an automated car wash to prevent damages and disasters.
Clean the rack's contact points on your car
Make sure that you clean the rack's contact points on your car. These rack components should be washed clean – focus on the rack's hooks to prevent problems when using the car-bike racks in ferrying your bikes.
Removing and reattaching the bike rack
Car bike racks need periodical removal and reattachment. When removing and reattaching the bike rack: 
Read the manufacturer's instructions manual before you do anything with your car bike rack.

Follow the manufacturer's prescribed procedures to successfully remove and reattach the car bike rack. Generally, a trunk-mounted car bike rack demands the manipulation of straps on the rack around the trunk. A roof-mounted car bike rack would need the release of the racks from the car's crossbars. The hitch-mounted car bike rack would require unscrewing the rack from the hitch trailer when removing the attached rack and screwing it back when reattaching the rack.
Maintaining locks to prevent lock seizing over time
Locks are useless if rusty, dusty, or malfunctioning. We recommend proper lubrication of the locks to prevent such issues from coming up. Use your bike without worrying if the lock mechanism works!