The Best Bike Panniers for 2023
Regardless of the weather, using a bike pannier is a practical way to transport your gear on a bicycle.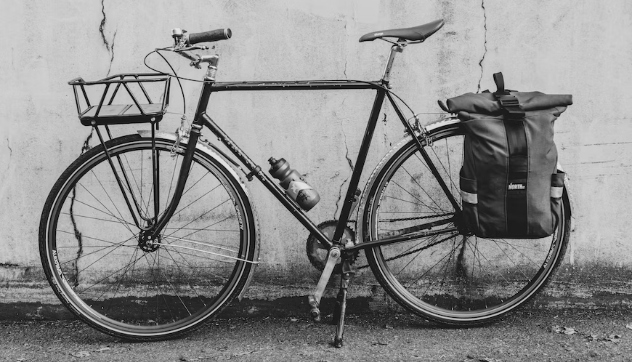 Bike panniers are an excellent way to carry all of your gear without having to hurt your shoulders. Bike panniers are sold in sets or individually. They attach to the back or front bike rack with special mounts.
Whether you plan to use your bike panniers for commuting, weekend excursions, or quick trips to the grocery store, they make the best travel companions. They are durable, dependable, and ideal for any weather.
Consequently, picking the best pannier for your trip depends on how much gear you plan to bring along and the type of pannier that will be most practical for your travels. This buying guide will teach you how to select the best set that meets your specific requirements because panniers are a crucial component of any touring setup.
Our Top Picks
Best Pick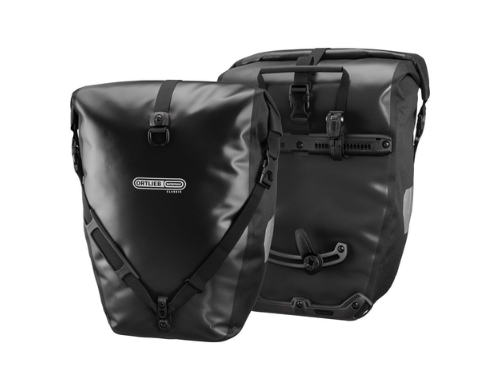 Designed with comfort in mind.
$209.00
Runner Up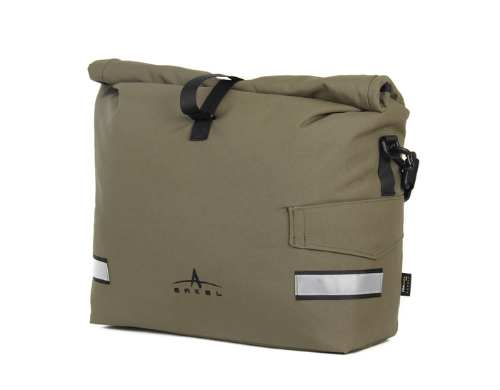 A secure, waterproof laptop pannier.
Most Cost-Effective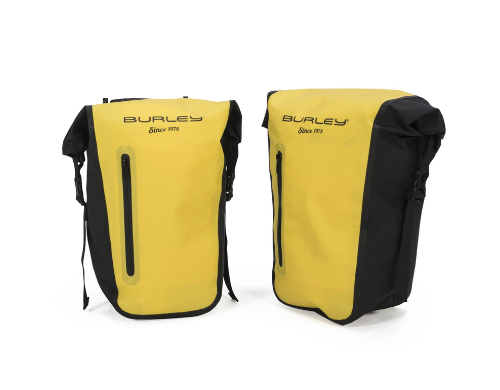 Enjoy durable construction with this one.
$62.99
Who This Is For
If you commute on two wheels rather than lugging around a backpack, the ideal choice for most individuals is a pannier. This is a bag that can be fastened to the rear rack of a bicycle without affecting the handling of the bike and makes carrying items on the bike easier and more convenient.
Basket vs. pannier
Because panniers have to be a certain size and have a secure closure, they often have less storage space than baskets. When it comes to baskets, bungee cords make it possible to overload a basket and take advantage of the open space above the hoop's rim.
In addition, a bicycle's aerodynamics are little affected by a back basket because it is located behind the rider. With a pannier, the load is distributed more evenly over your racks than with a basket on top.
It also helps keep the bike stable when it's on a kickstand and provides more stability during cycling than if it were a basket, as it will not tilt to either side.
Is it worth splurging on?
If you've been checking costs, you might be surprised by how much panniers cost. This is because they are made of high-quality materials that make them waterproof and less likely to tear if they fall. Since they attach to your bike's back rack, they are not only much harder to lose than a regular roll bag but also much safer.
However, they can also be used without worrying about carrying delicate items. People even use them around pricey laptop computers. As a result, they are very costly yet well worth the investment.
Why You Should Trust Us
To come up with this review, we combed through ratings, specifications, and user feedback for several panniers before compiling our list. After settling on those at the top of our list, we looked at how simple they were to mount, how much space they offered, how long they would last, and how resistant they were to the elements.
After that, we made our choices based on the price range that offered the best value and then selected a cost-affordable option for those who want quality without going in too deep.
How We Picked
Material
We took note of the quality of the bags' construction, as this will reveal the bags' strength and dependability when riding. Vinyl, Cordura, and tarps are great options because they are lightweight and completely waterproof.
Since the ideal bike panniers balance strength and lightness, we considered how this combination would be helpful in the rain, snow, and other weather.
Size and Capacity
The pannier's storage capacity should be your top priority. But being able to estimate how big a pannier you'll need for your bicycle is an entirely different case. You may find touring panniers with a wide range of capacities and compartment sizes. Some provide 70 liters, others provide 60 liters, still, others provide 50 liters, and so on.
The choice of panniers might also affect how much gear you can carry. One brand may only offer one side pannier, while another may have two. Some manufacturers provide triple panniers—two on each side and a top one for extra gear.
Durability
The pannier's quality can be traced back to the components it's made from. We examined the many components that were used to make the panniers and verified the toughness, sturdiness, and longevity-granting components before making our picks.
Secure – will it stay on the bike?
Panniers come in a variety of shapes and sizes, so before purchasing one, you should measure your bike rack to ensure it can accommodate the panniers you want to use.
Most of the panniers we recommend have a universal design that lets you use them with any bike rack or bike. Be sure the pannier will fit by checking the mounting method on your bike.
Each pannier also has its unique attachment method. The majority of people go for the panniers with the fast release and clip-on mechanism since they allow for quick and easy attachment and removal. Other attachment methods, including velcro straps or buckles, are also available.
Easy to use
We also considered how easy they are to connect, because you won't always have time to fiddle with the straps and buckles if you're in a hurry. The best panniers have a sturdy mounting method that will last a long time.
Easy to Clean
Whatever the material, features, and style you choose from our list, we made sure that our picks were those that could easily be cleaned and did not pose difficulties in keeping them neat.
Style/Design
There are a wide variety of panniers available, each with its set of features. Even though all of these features are common and unique in their particular ways, we chose panniers with styles that everyone would find appealing.
Price vs. Quality
Panniers are expensive because of the materials used to make them and because the materials and features are getting better and more expensive. However, there is a sweet spot where value meets cost. We were able to narrow down our picks to brands that offered the best quality at affordable prices.
How We Picked
Material

When looking for a pannier to carry your things, make sure it is made of solid materials and is well put together. The contents will remain dry and pristine if the bag is watertight, and it won't rock from side to side if it's not too heavy.



Size & Capacity

Panniers for bicycles come in a variety of sizes, measured in liters, and you'll need to determine how much storage capacity you need before making a purchase. Most are sold in pairs, so you may have one on either side of your bike if you choose to do so.



Secure

Make sure the pannier you choose is simple to mount and remove from your bike. When the panniers are properly attached to the bike, you'll have a more secure riding experience.



Cost-Effective

We do not think that in this situation, a low price always signifies the best value. Avoid using low-quality models because if it rains, your belongings might get wet. We made sure that value wasn't sacrificed in favor of price.

Care and Maintenance
How to clean
You may just hose down your panniers to remove the normal road grime. Make sure to use enough water for the dirt to completely wash away.
A soft-bristled floor brush and some water can be used to remove grime that has hardened and caked onto the fabric.
How to wash and dry
To clean, simply disassemble all the screws and take out the inner plates. Use cold or lukewarm water to wash in, using a small amount of detergent on a gentle cycle.
Keep in mind that the pannier will stay clean, but the waterproofing may get a little worse every time you wash it. You might also use dish soap or hand soap and a soft bristle brush to clean it in the sink or bathtub. Wash it first with soap or disinfectant in a bucket, and then rinse it with water.
Dry it in the sun or hasten the process with a fan.
Where and how to store when not in use
Even while a pannier does not require the same maintenance as a bicycle, it is still important to inspect its components, such as its screws, regularly. Silicon oil on the zippers once a year is about the only preventative step that can be taken if you want to keep the panniers for a long period. It won't break the bank, and the first time you do it, you'll see a greater increase in oil absorption.
To store them after use, keep them in a cool, dry place away from direct sunlight, pets, or children.