The Best Backup Camera and Display for 2023
With these best backup cameras, you can safely reverse even in tight spaces.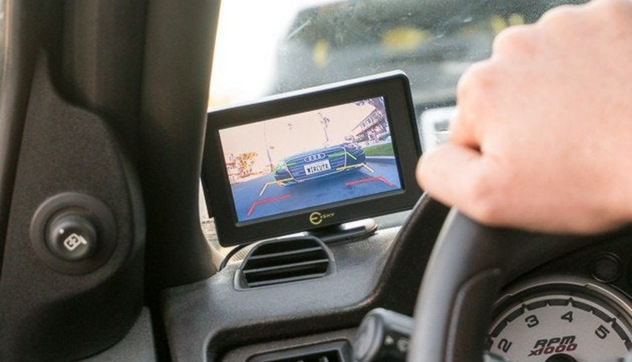 We all get nervous when parking our cars, especially in small spaces. There are lots of blind spots that could be left unseen, and we suddenly almost forget the size of our cars and cross our fingers that we don't bump into anything.
You can buy a backup camera and display kit to help you back up like a pro. These devices have your back and help you see all the blind spots your eyes can't. They can even provide guidelines to make you drive better and park without a hassle, and we have found the best ones on the market so that you don't have to!
How We Picked
Field of View and Picture Quality

How large is your car, and how far do you want to see? Our selected cameras offer a wide field of view and present images in crisp picture quality, ensuring we have a clear lookout along the way

Distance Alert

Don't worry if you have trouble determining how close you are to an object or another vehicle. These cameras have intuitive distance alert systems, ensuring you are at arm's length from any possible accident

Night Vision

What's the use of having extra vision capabilities if you can't see in the dark? Night-time drivers will appreciate the top-notch night vision capabilities of the suggested backup cameras and displays below

Cost-Effectiveness

Premium features and incredible value for money are guaranteed with our backup cameras. So no matter your budget, there's a great product just for you
Our Top Picks
Best pick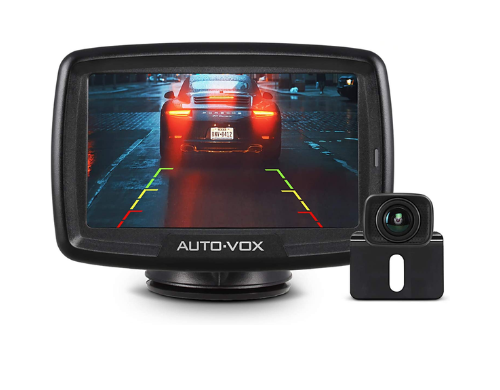 Enjoy easy installation, adjustable guidelines, and digital wireless transmission.
If there's one thing Auto-Vox did with their CS-2 backup camera, it's to ensure ease is engrained into every aspect of its DNA. It has a 480p camera that produces decently explicit imagery from a compact, clutterless 4.3-inch display. With its high performance, adjustable guidelines, and high waterproof rating, this device is ideal for drivers with shorter vehicles.
This is a digital wireless camera, which means virtually no interference or image distortion.


Runner Up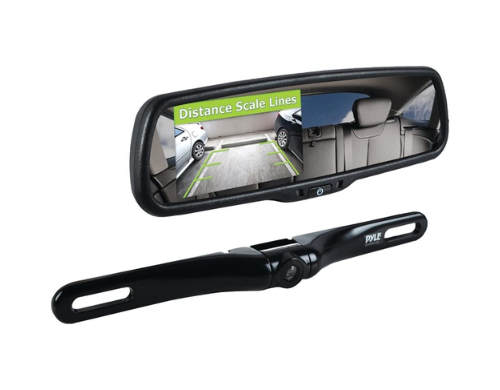 The LCD means less dashboard clutter with all the functions that matter.
It's safe to say the Pyle PLCM4550 Backup Camera is the unique product on our list. This is because this device brings together the familiar touch of rearview mirror parking and advanced intuitive parking with a backup camera. It does so by integrating its backup display into a replacement rearview mirror. This way, you get a wide-angled 4,3-inch backup display mixed with the traditional means of a rearview camera.
For the love of traditional rearview mirrors and great tech devices.


Most cost-effective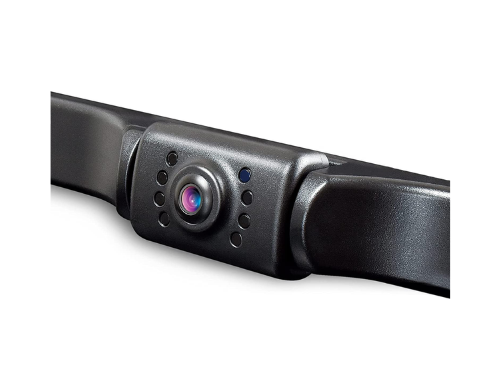 If you already have a screen display in your car, this is the perfect backup camera.
The eRapta ERT01 is a highly intuitive device that offers the best features at a reasonable cost. Purchasing this device will get you a 720p rearview camera with weatherproof capabilities, incredible night vision, intuitive guidelines, and a wide viewing angle. You also get a 26-foot RCA cable, long enough to wrap around regular cars, SUVs, and trucks. This wired camera is compatible with almost every in-built car display system and can be easily mounted onto the surface of your car's license plate.
Save your dollars without compromising value with this premium pick from eRapta.


Everything We Recommend
Best Pick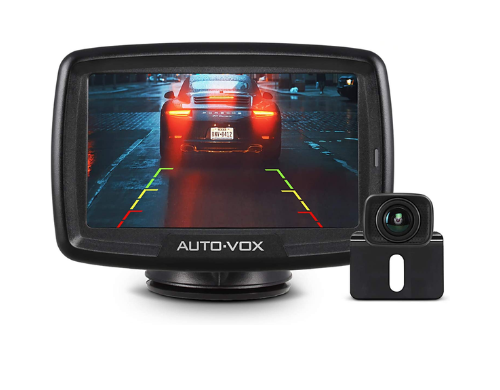 Enjoy easy installation, adjustable guidelines, and digital wireless transmission.
$89.99
Runner Up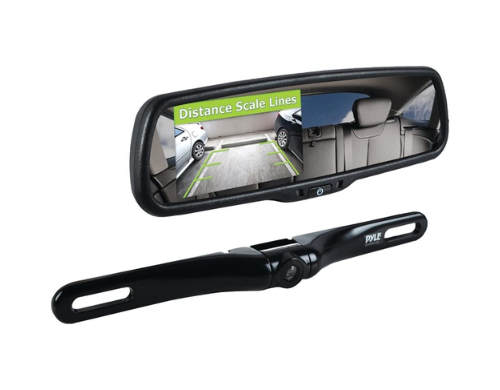 The LCD means less dashboard clutter with all the functions that matter.
$69.95
Most cost-effective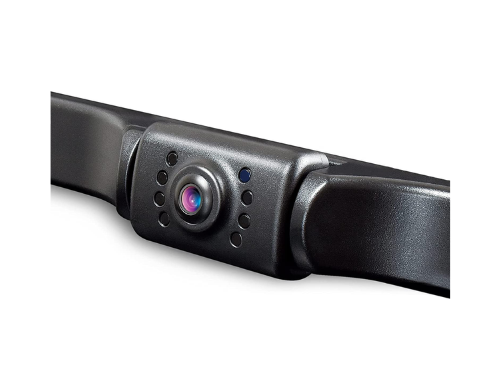 If you already have a screen display in your car, this is the perfect backup camera.
$21.99
Who This Is For
If you have a hard time backing up your car, these backup cameras are here to save the day (pun intended)! On a serious note, the suggested products in this article are a must-have for car owners and drivers of all levels, beginners and pros alike.
What are Backup Cameras?
These innovative devices are every car owner's best friend and driving companion. Backup cameras are compact devices that provide a guided approach to any task that requires us to reverse our cars. They help us back up and put our cars in park mode quickly and seamlessly by taking away the guesswork normally involved in such a process through guideline indicators and alerts presented on display screens mounted on our dashboards or windshields.
Is Getting a Backup Camera Worth It?
Although backup cameras are not a must-buy product, they are highly essential devices. Car manufacturing companies have also not ignored this necessity; hence, the majority of modern-made vehicles come with integrated backup cameras. This proves just how important and helpful they are. Backup cameras go a long way toward improving and easing your reversing and parking skills and keeping us and our vehicles safe and protected from collisions or rear-end accidents. Therefore, if you can afford it, we highly recommend purchasing and owning at least one of these devices for your car.
Why You Should Trust Us
At National Today, we always put your needs and safety first, as well as those of your property. Our selected backup cameras offer the best features and value on the market and are guaranteed to not only fulfill your reverse needs and do so exceedingly well.
How We Picked
There are a few essential things to look out for when purchasing any recording or display device, but even more so when the product in question facilitates such an essential task as driving. These are the intricate details we looked at when selecting the best backup cameras and displays on the market.
Position and field of view
Gone are the days when cameras had to be bulky and noticeable. The best backup cameras are compact, easy to install, and harder to notice. The type of mount designed on the camera goes a long way to ensuring that it happens. These devices often have dashboards or surface mounts for areas like windshields and plate numbers. They also have varying fields of view from 110º to 170º, enabling them to capture as much as possible at any given time. Therefore, if you have a larger car, you should opt for a backup camera with a vast field of view and vice versa. In any case, your future backup camera should be able to be installed in a position that does not obstruct your view or driving while also capturing all the necessary angles and blind spots behind you.
Picture quality and night vision
Regardless of a camera's purpose, one thing has to check the box — decent picture quality. A camera is practically useless if you aren't able to see whatever image or footage it's capturing through its lens. The backup camera lens comes in different resolutions, and a decent camera should have at least 480p worth of that. Some cameras have up to 1080p or even 2K resolutions, which may not be necessary since all they're capturing is your rearview. These devices are also purchased to aid our vision at all times — day or night. Hence, the best ones have applaudable night vision capabilities that help nighttime drivers see even in the dark.
Distance alert
Even with these devices' help, it's sometimes tricky to tell how close you might be to an object or another vehicle behind or beside you while reversing. That is what makes this factor so important. The best backup cameras have color-coded guidelines that help you drive in the right direction, as well as distance alerts to help you know when you're moving too close to anything in your rear end.
Price vs. quality
What makes a tech product, specifically a backup camera, a worthwhile investment? One way to determine that is by weighing the value this product brings to the table, measured against its price tag. A backup camera should not only have all the bells and whistles when it comes to features and customizable user experiences but also be made of durable materials that allow it to stand the test of time. A clear indicator of this is the warranty time allocated to this device. The longer the warranty, the more assurance you have about the quality of the product in question.
Easy to clean
Getting a backup camera is one thing; maintaining it is another. The best of these devices make every process stress-free and easy, including routine cleaning. Therefore, your future backup camera should be functional and have particular aftercare responsibilities for its user.
Weatherproof
One quality that makes any backup camera durable is its weatherproof capabilities. Given that these devices have to be placed on the outside of the rear end of your car, they are susceptible to external damage. That said, a backup camera needs to have a robust weatherproof rating — the highest being IP69K — to withstand the ever-changing seasons, be it heat, cold, rain, or snow.
Lens focal length
How far back or how close up can your backup camera capture? Well, the answer to this depends on the lens's focal length. This feature determines the distance between the lens and the image sensor when the subject is in focus, stated in millimeters (e.g. 18mm – 50mm). This means the lesser the lower end of this range, the clearer the camera captures closer images. And also, the bigger the higher end of this range, the more precise the camera captures farther images.
Wired or wireless
These days, every tech product is going wireless or has provisions for such functionality. If you're one of those people that can't stand an excessive footprint, you now have the opportunity to opt for wireless backup cameras. These devices rely on in-built wireless technology to connect to display monitors. Of course, this means they also have to feature incredible, long-lasting batteries that don't have to be recharged every so often. One of the downfalls of most wireless camera systems is the high possibility of interference and image distortions. However, with the integration of digital signals, this flaw is nearly non-existent in most modern wireless backup cameras. On the other hand, wired backup cameras must be directly connected to their display systems and a power source. The best-wired backup cameras provide seamless pathway mechanisms that help us route their wires with little to no distracting footprint, thereby making our vehicles look less cluttered. Whatever your preference, there's a backup camera perfect for you on this list.
Care and maintenance
After purchasing and installing your backup camera, there are a few things you must take note of before hitting the road. The first of which is the possibility of a mirror-flipping image. Most cameras are made to capture/record imagery as opposed to reflecting it. This means that because you and the camera in question are facing opposite directions, unlike your rearview mirror, there's a high chance this device may be flipping images behind you as opposed to reflecting them. This means your left will be the camera's right and vice versa. However, top-notch backup cameras are built with different technology that automatically captures horizontally-flipped images to produce mirror images. In any case, it's better to be safe than sorry, so once you install your cameras, ensure that the displayed image is the same as the reflection in your rearview mirror. If it's not, these cameras usually have straightforward settings to change and customize screen orientations. That way, you can select to mirror the images and even go as far as displaying them right-side up or upside-down.
The next settings you would want to adjust are all the sensors and alerts. At the same time, customizing functionalities ensures that all motion sensors and distance alerts are turned on. You can also test their functionality by navigating slightly close to an object behind you. The last thing to remember is that these devices are made to aid your driving, not as a one-stop automated solution. It's important to always be on the lookout and aware of your surroundings so that your backup camera doesn't lead you astray, although this is hardly ever the case.
Over time, your backup camera's lens may get fogged, blurry, or dusty depending on weather conditions and road terrain. It is important to clean them when that happens to prevent obstructed views and possible driving accidents. Here's how you can clean your backup camera for improved functionality:
Grab a microfiber cloth, cotton ball, or sensitive baby wipes, as well as a recommended DSLR lens cleaning solution or rubbing alcohol. Do not use abrasive cleaning agents, which could damage your lens or leave residues.
Use one end of the microfiber cloth or cotton ball to clean the lens and eliminate any surface dust or particles.
Next, apply the lens cleaner or rubbing alcohol on another end of the cloth and wipe the lens in a circular clockwise motion.
If you have none of those mentioned above cleaning tools, use a sensitive baby wipe to clean your lens without leaving any residues or causing any damage.
Test to see if your view is now clear and the camera's vision is crystal. If you are still experiencing further blurriness, you may have to change some settings, repair your camera or, unfortunately, replace it.