The Best Baby Carrier of 2023
These baby carriers are optimized for you and your baby's comfort.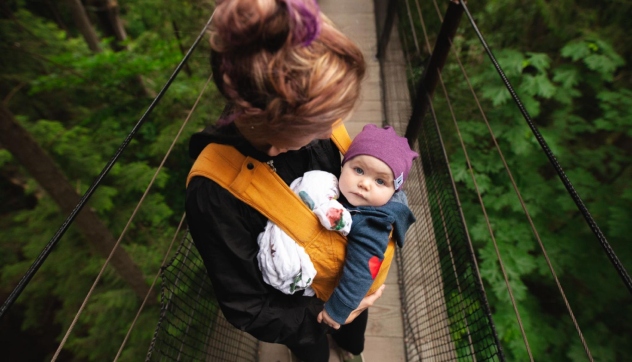 Babies would rather be with their parents than anywhere else in the world, and as close to them as possible. There are so many methods of carrying babies around today, each with its own benefits and suitable scenarios, yet nothing beats the old-school method of strapping your baby to yourself. Thanks to advancements in science and design, the old ways have been upgraded to improve safety and comfort for both baby and parent. Baby carriers, in many different forms, have been in use for hundreds of years.
With every passing year, new, better designs are developed based on new research. To save you the hassle of searching through all the research and products, we have compiled a list for you containing only the best of the best. Short and to the point, because you probably have a lot of baby planning or caring to do.
How We Picked
Comfortable

Because we know you don't want to spend your day trying to figure out why your baby is crying, we've selected comfortable carriers that keep their eyes dry and your stress down.



Safe and secure

Babies are delicate and have little or no self-control. We've selected products that keep them in place and prevent them from falling over.



Easy to use and take off

Imagine having to go through extra stress just to take off a baby carrier. You don't deserve that, and our choices save you from it.



Price

We found a good balance of price and quality and have, in our list, excellent products at a range of prices to match different budgets.


Our Top Picks
Best Pick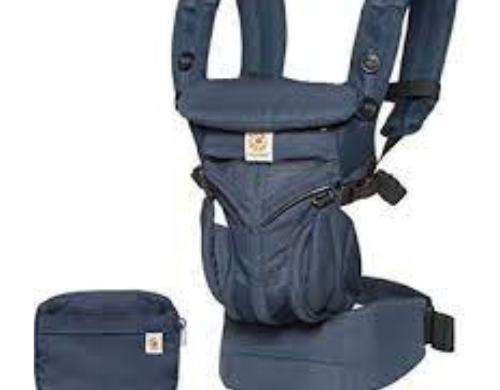 This selection is a bit on the pricey side, but it's the pinnacle of carriers.
As the name suggests, Ergobaby Omni provides much-needed ergonomic support for your kid.


This carrier is made from soft cotton material and is cushioned all around to prevent bruising and protect your and your baby's muscles. It is the most highly recommended carrier among nursing mothers, pediatricians, and maternity nurses. If babies could speak, we're sure they'd recommend them as well.

Runner Up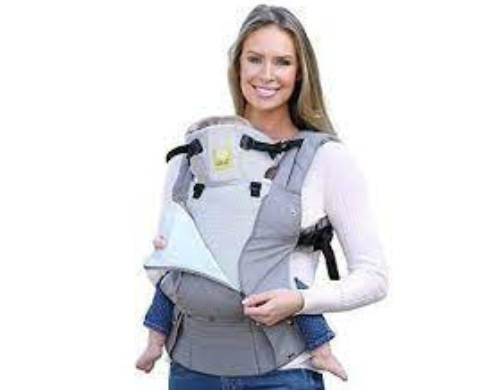 With this carrier, you can hold your baby in six different, comfortable positions.
This Lillebaby carrier doesn't require an infant insert and is well-engineered to keep babies firmly but safely in place.


Making this selection was easy. This carrier is most similar to our best pick in terms of quality and pricing. It has not one but two pockets to hold whatever you intend, like keys, mobile phones, purses, or wallets.

Most Cost-Effective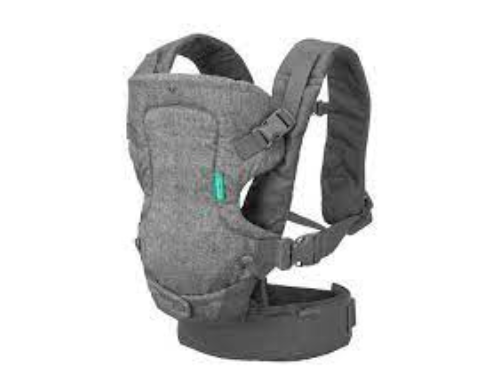 This carrier makes you feel next to nothing both in your pockets and on your shoulders.
While this is a budget pick, the quality is decent and works perfectly for the baby and the caregiver.


The cost vs. value offered for this selection beats out any carrier on offer. It has an extended warranty and was built for long-term usage. If you plan on having multiple kids, this carrier is sure to help you hold more than one of them.

Everything We Recommend
Best Pick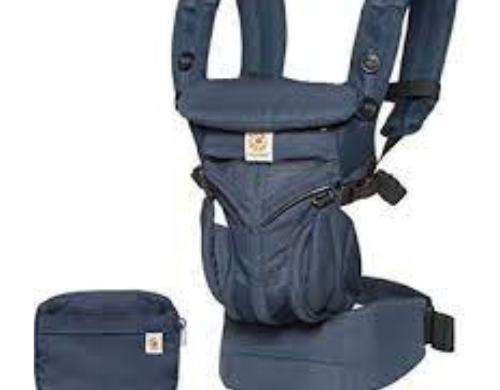 This selection is a bit on the pricey side, but it's the pinnacle of carriers.
$155.05
Runner Up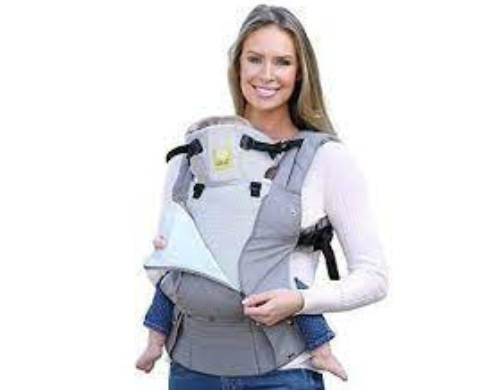 With this carrier, you can hold your baby in six different, comfortable positions.
$99.99
Most Cost-Effective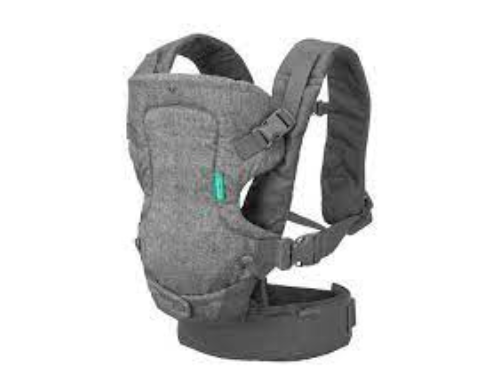 This carrier makes you feel next to nothing both in your pockets and on your shoulders.
$32.98
Who This Is For
The products in this list are advertised for parents and prospective parents on the lookout for a carrying option that helps hold their babies closely and comfortably on days out or while they walk or run some errands.
Baby Carrier vs. Wrap — What's Better?
As it so often occurs with great products, alternatives do exist for baby carriers. The closest alternative is the baby wrap. Baby wraps are closer to the traditional carrying methods on which carriers are based. Many parents have their preferences between the two and reasons to go with them. If you're feeling a bit stuck, here's what we think.
Based on the way they are engineered, baby carriers offer more in terms of structure and design. They've been designed to hold heavier babies more comfortably. They have adjustable straps and buckles that you can move around to find the perfect size for your child. Most first-time users find carriers much easier to understand and use than baby wraps. Carriers also leave more room for you as a parent to run an errand, take a stroll, or go on hikes. You don't need to cancel because of your baby.
One thing you must know, though, is that it is considerably more difficult to wash and keep baby carriers clean. Good luck with that.
With or without an infant insert?
This choice is up to you. Infant inserts are used to support babies that have not developed the strongest backbones or balance. They work with baby carriers, and the choice to use one is up to you.
Baby Carrier vs. Baby Stroller
Strollers and carriers complement each other very well. They both fit in well in different situations and are built for the same thing but in different conditions or scenarios. Strollers are easier to move around than carriers; they just come at the expense of using your hands for anything else. Strollers are better options for people who suffer from or are prone to back pain. Carriers, on the other hand, offer you almost full use of both hands while you hold your baby.
It is important to note that carrying babies close is a very effective (possibly the most effective) method of getting babies to stop crying or putting them to sleep. Baby carriers imitate the feeling of being inside the womb, and babies love that. It's a way for parents to bond with their children that doesn't interfere with other activities. On trips and in crowded areas, baby carriers also take home the trophy.
At what age can babies start and stop using it?
One great thing about carriers is that they can be used from day one. Carriers can be adjusted to match the size of your baby, so you don't have much to worry about. Physicians advise that a baby carrier should be used only with babies that weigh at least seven pounds.
As for the time to stop, that lies completely in your hands. If you are comfortable holding up your baby in a carrier even when they are much heavier and able to walk, whose business is it to ask you to stop?
Why You Should Trust Us
We love babies, and we know you do too. We've helped many parents and planning parents make easy product choices from a large array. We work to reduce your stress levels by handling all comparisons and researching the best and most useful products for your newborn. 
How We Picked
Carriers come in many brands and types, so finding the best ones can be tricky. To come up with this list, we instead studied user feedback, customer reviews, and product tests and grouped and compared baby carriers based on carefully chosen metrics.
Comfort is key, both for you and the baby, so the first thing we did was select brands that go the extra mile to provide comfort for both parent and baby. All the carriers that were less than satisfactory in this regard, we threw out.
After determining which carriers offer what in terms of comfort, we went further by separating our choices by material type to weed out the ones likely to be prone to wear and tear quickly and easily. Nobody wants their baby to be unsafe or exposed to dangers. All the carriers we selected provide the utmost safety and security for the babies that they are intended to hold.
Good design can be relative. An effective design fulfills both functional and aesthetic needs, and we kept this in mind when choosing carriers for you. All our picks have been designed masterfully to look pleasing to the eye and work towards keeping babies in place and lessening the strains on their parents.
Babies wait for no one — one day they can barely keep their eyes open, and the next day they're teething or walking. It takes a whole cycle of time to raise a child, and it would be uneconomical to have to buy new carriers at many different stages. For this reason, we ensured that our selections passed extensive testing for durability. You could even use the same carrier for siblings.
One of the main arguments for carriers over other carrying and mobility methods is convenience. We ensured that, while making our picks, this remained top-of-mind. If you're planning for a baby or you already have one, we know this is only one of a million purchases you have to make and have ensured that pricing is kind with our selections.
Care and Maintenance
Every single carrier on our list is machine washable. Simply ensure you remove all items from pouches and pockets before tucking them in. To wash, simply put it into a washer with some liquid and soap after usage. If you are skeptical about machine washing, simply spot clean with a soft cloth, warm water, and a bit of detergent.
To dry, turn it inside out and spread it in a place that is easily accessible to sunlight. In a case where your baby's carrier rips or tears, depending on the size or location of the tear, it can be fixed by a seamstress or returned to the company for a fix or replacement. In the case of bad tears, you should buy a new carrier to protect your little one and erase all risks involved with using a torn one.
When not in use, carriers can be hung from nails or hangers on the walls. They can also rest on the wall or table in your room or nursery. In transit, carriers can sit in the trunk or on a spare seat until the need to be used arises.