The Best Android Phone for 2023
Upgrade your smartphone today with a quality android phone.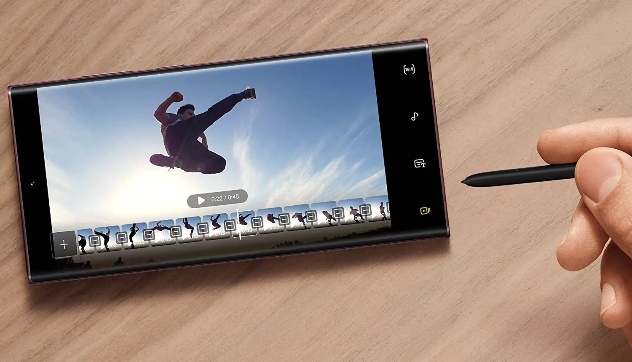 Android phones often get a bad reputation for being low quality and second to Apple. Yet these phones hold the majority worldwide share and make billions happy. Like any other tech device, android phones have different features and qualities depending on the manufacturer.
There are budget options and luxurious android phones. We scoured the internet in search of the best android phones money could buy. Our efforts were not in vain and we found some great options. So, whether you are switching to android or simply looking to upgrade your android phone, we have something for you.
How We Picked
Storage

Having the ability to store all your documents, photos, and videos on the phone is important. The more storage, the more you can store and the faster the phone will run.


Display Size and Quality

The screen size and quality of the image can make or break the phone, especially if you mainly use your phone for media.



Camera Quality

The quality of the camera determines the quality of your videos and photos. Depending on your hobbies and career, you may want a higher-quality camera.


Cost-Effectiveness

You don't need to have financing to buy a quality smartphone. We found android phones that can serve people with different budgets.


Our Top Picks
Best Pick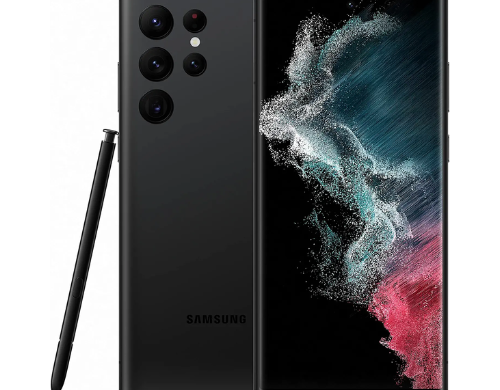 A sleek, light phone with one of the best cameras on the market.
The S22 has a crystal clear, bright LTPO AMOLED display and long battery life.
A sleek, light phone with one of the best cameras on the market. It has a lot of memory; 128GB and 8GB AM. The S22 has a crystal clear, bright LTPO AMOLED display and long battery life. It looks more like a Note series smartphone and comes with an S-pen stylus.

Runner Up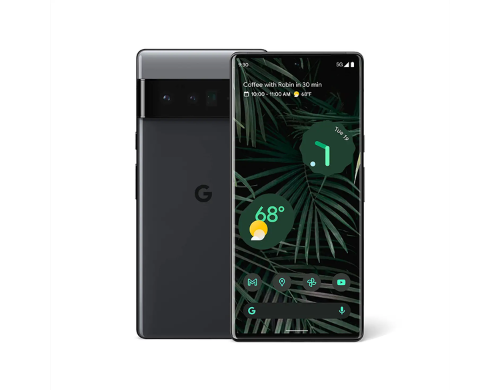 A new android phone with Google's new tensor system-on-chip.
A powerful yet simple phone with a high-resolution display.


A new android phone with Google's new tensor system-on-chip. This phone offers the ultimate android experience with the newest and best android technology. Google designed the phone for AI and machine learning but it still has a high-quality camera and excellent display.

Most Cost-Effective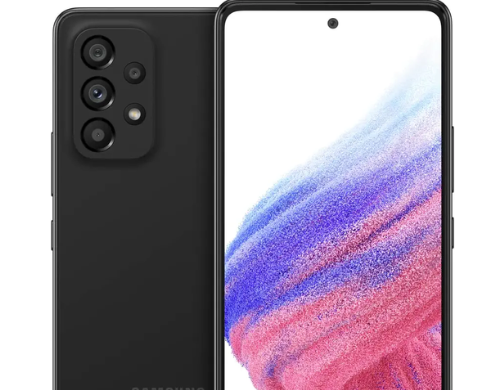 A minimalistic android phone that features all the essentials at an amazing price.
A minimalistic phone that features all android essentials.


A minimalistic android phone that features all the essentials at an amazing price. It has a lot of memory and expandable storage. The infinite 6.5-inch screen offers a good-quality display experience. The A53 also features an intelligent 64MP camera making this phone intuitive and user-friendly.

Everything We Recommend
Best Pick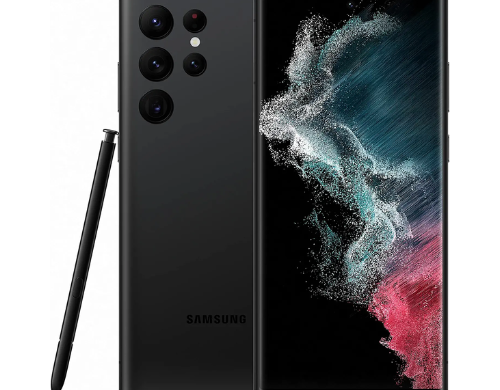 A sleek, light phone with one of the best cameras on the market.
$1,012.00
Runner Up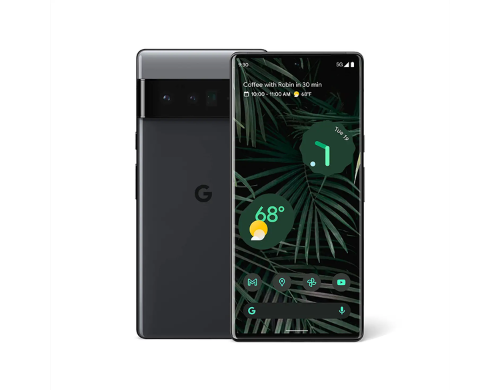 A new android phone with Google's new tensor system-on-chip.
$639.00
Most Cost-Effective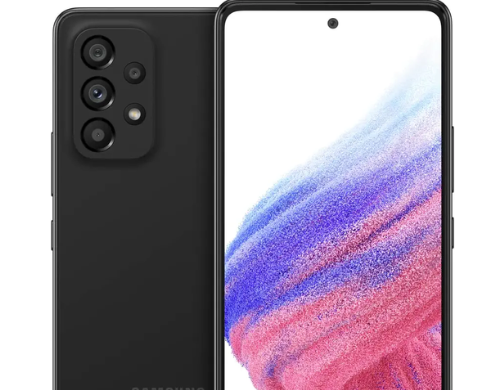 A minimalistic android phone that features all the essentials at an amazing price.
$399.00
Who This Is For
If you are looking to upgrade your phone, buy a loved one a gift or switch from Apple to Android, then this is the list for you. We have searched the internet and researched more than 30 android phones to find the best ones.
What is the best RAM for a mobile phone?
There is no definitive answer. The best RAM for a phone is determined by you, the user. More and more we are seeing phones with at least 6GB RAM and even up to 32GB. The RAM, combined with the processor, is what makes your phone run smoothly and open apps fast.
Androids vs iPhones
Android is an open source software. This means it is cheaper to develop and update. It is also cheaper to develop apps that are compatible with the Android OS. Android phones are generally cheaper than iPhones and provide many more app options.
They are more compatible with other Operating systems including iOS and Windows. Another key advantage of android phones is the sheer number of them. You are spoiled for choice when choosing an Android phone.
iPhones run on proprietary Apple operating systems and software. This makes developing and updating iOS apps more expensive for developers. Because of the proprietary nature of iPhones, the phones are more expensive and have fewer application options.
Additionally, true updates are few and far between for iPhones, even with upgraded phones.
Why You Should Trust Us
We made it our mission to find great affordable phones that are not iPhones. There are numerous iPhone reviews on the American market and not as many android ones. We know what it's like to look for a quality phone that will not need financing to afford. We made it our priority to research and review android phones available on Amazon to find the best ones.
How We Picked
We had strict but simple criteria that we used to evaluate whether a phone was good or bad:
Storage
In the modern world, we store a lot of things on our phones. From photos and videos to books and documents, our whole lives are on our phones. We were looking for phones that have enough storage for you to fit your life on. An added advantage would be upgradable storage.
Display Size, Quality, and Accuracy
When it comes to display size, we were not looking for any specific size. The size just had to match the display quality. Having a fast refresh rate and a crystal clear display is important. The image should be sharp and focused and the refresh rate high enough to offer seamless viewing.
The brighter the screen and sharper the image quality, the higher on our list it will be.
Camera Quality
Better camera quality meant a better spot on our list. We know that camera quality is not a top priority for everyone purchasing a phone so we found phones with varying quality levels. The goal was to find enough phones with high-quality cameras for those who need good cameras.
Apps Available/Compatible
All android phones are compatible with the hundreds of thousands of android apps available. We ensured that every phone we recommended was unlocked so that you can fully access the Google play store and all apps.
Battery Life
The longer the battery life, the better the phone. Of course battery life varies depending on the refresh rate and a lower refresh rate can optimize the battery and extend its life. We were looking for phones that had long-lasting batteries even at high refresh rates but could stay longer if the refresh rate was lowered.
Size/Thickness/Weight
Larger phones tend to be bulkier and thicker. We were drawn to phones of lighter weight because we know they'd be easier to carry around. The whole point of a mobile phone is its portability. Therefore slimmer and lighter phones are more acceptable. However, a phone with amazing features could be slightly heavier because it is worth it.
Price vs Quality
The price has to match the quality. If a phone delivered great android features like a long-lasting battery, high-quality images and camera, and lots of storage, then a slightly higher price was acceptable. Similarly, if the phone only had basic android features, then it should be very affordable.
OS Version/Compatibility
We were looking for anything Android 10 and up. With Android OS being at version 12, we believe that anything lower would not be compatible with many apps.
Care and Maintenance
You want your new android phone to last and stay presentable and functioning for a long time. Ideally, you should be able to pass it down or resell it once you're ready for an upgrade. Here are a few tips to help you:
Getting the right phone case
It is important to get the right phone case for your android phone. Check that the size and fit match your phone's specifications. Also, ensure it holds the phone securely and has port access.
The easiest way to get the right phone case is to buy it from the brand store. You could also search online for the exact phone plus phone case to find sellers that stock the case.
Using a screen protector
A screen protector is a great tool. It keeps your phone screen safe and secure.
Do I really need one?
You do not need a screen protector. However, it would be good to have one. Screen protectors keep your screen clean, smudge-free, and as good as new. They also help prevent the breaking and cracking of the screen.
Most android phone companies make screens that are somewhat shatterproof. This means you can drop them a lot and they won't break. But, a time will come when they break and it is quite hard to fix it.
For this reason alone, we recommend you purchase your phone with a screen protector, although some android phones will come with one.
Glass or plastic?
Glass screen protectors look better. If made with tempered glass, they are not easily breakable. Plastic screen protectors are more durable. They are also cheaper and easier to replace. The choice is up to you.
Thickness
Most screen protectors are quite thin. The technology used to make them is advanced and they often snap or stick right on your phone screen. A thick screen protector could make your screen less touch-sensitive and lower the display quality.
How to clean a phone
To clean your phone, unplug it from any charger. Also, unplug any earphones from the phone. You can choose to turn it off completely but locking the screen works as well. Remove the screen protector and phone case.
Take a screen cleaning liquid and a soft cotton pad. Use the cotton pad with screen cleaning liquid to wipe the screen, back of the phone, screen protector, and phone case. You may need several cotton pads. Wait for your phone to dry completely before using it.
How to clean charging and headphone ports without damaging the connectors
To properly clean your charging and headphone ports, you will need a port cleaning tool. These tools make the process easier and safer. You simply turn off your phone and use the tool to slowly scrape out any dirt or dust. There are port cleaners available on Amazon and in electronic shops.
You can also use a bulb syringe, a toothpick, a sharp-tipped cotton swab, a needle with tape, or a can of compressed air. First, turn off your device. Then pick your tool of choice.
If using a bulb syringe or compressed air can blast a few short bursts to blow out dust. If using a needle, toothpick, or cotton swab, gently pry any dirt out of the port. Take your time to avoid damaging connections and sensors.
Setting up your phone
Setting up an android phone is very easy and usually takes a few minutes:
SIM Card
Once you buy your phone, ensure you have the right sim card. Most phones allow for e-sims and micro-sims. Remove the sim card tray with the pin, insert your sim card and turn on the phone.
You will get a prompt to input your sim pin. Once that is done, the phone will turn on. Android phones have user prompts to set up sim cards. Simply follow the phone-specific prompts and you'll be good to go in a few minutes.
WiFi connection
Once your phone is on and running for the first time, Google will prompt you to use WiFi or data. Choose WiFi and input the password. Your phone will connect to the available WiFi. You will also get the option to scan a QR code for WiFi which you can do if it is available.
SD Card Storage
If you choose to use SD card storage, remember to insert the SD card before you turn the phone on. Some phones have one tray for sim cards and an SD card, others have separate trays. Check your user manual to know which type of phone you have.
Once you have placed the SD card in the tray and turned on your phone, Google will prompt you to set up your storage. You can choose your SD card as primary storage if you please. You can then choose to import data from your SD card to your phone or to your Google drive.