The Best Air Conditioner for 2023
Upgrade your space into a comfortable, safe, and hygienic living environment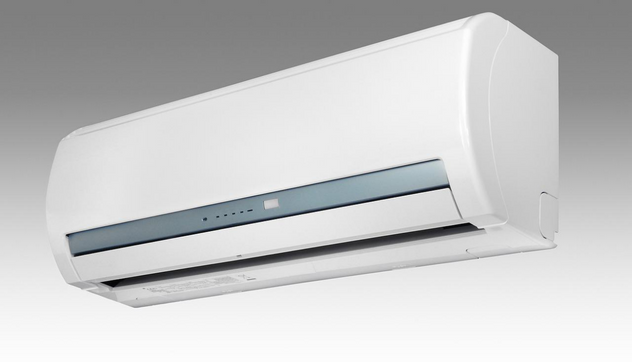 Weather conditions fluctuate from time to time. The fluctuations sometimes cause uncomfortably high or low temperatures. To live comfortably, the need arises to control the temperature conditions in your house. Extreme temperatures are not only uncomfortable but can also be a health hazard. Air conditioners come in handy when temperatures are in their extremities. They regulate temperatures to levels that you deem comfortable. They allow you to set the temperature levels you find comfortable on different occasions.
In today's market, we have different types of air conditioners that deliver different functions. It may therefore be difficult to decide the best air conditioner for your intended space. We have however made your choice easier by examining different ACs and coming up with the best ones in the market.
How We Picked
Size (and Subsequent Placement)

Choose the air conditioner that will fit comfortably in your intended space. The ideal air conditioner should also cool and dehumidify the entire space without having to move it around.

Power

The power consumption of your AC will determine how high your power bills will be. The BTUs determine how much energy your AC will need to effectively work on the air in your space.

Features

Ensure that the AC you choose has all the features you need. The features will determine how effectively the AC will serve you. Such features include wheels, air filters, and decibels, among others.

Cost-Effectiveness

Select an AC whose cost is reasonable and affordable according to your budget. The features and effectiveness of the AC should also correspond with its cost. Its power consumption should also not be too high to overwhelm you.
Who This Is For
The air conditioners we have reviewed here are ideal for use in any room. However, ensure that your room is big enough for the AC to perform safely and effectively. Our picks have 6000 to 14000 BTUs. They require a minimum room space of 200 square feet in hot climates and 130square feet in cold climates.
How Does Air Conditioning Work?
An air conditioner cools, heats, and dehumidifies your space. It all depends on the environment you need in your space at that moment. With the current innovations, inventions and technologies, you do not need to install different devices for these diverse functions. All modern ACs can provide these functions alternately with just one click of a button or automatically.
To cool your room, the AC thermostat must sense that the air temperature in the room is too high. It then communicates to the AC system components by sending the necessary signals. Consequently, the fan pulls the hot air from the room through the return air ducts. This air passes through the AC's filters where it is cleaned of dust, lint, hair, and other airborne particles. Once the filtration process is complete, the air is passed over the cold evaporator coil. Here, the air is cooled and pushed back to your space.
To raise the air temperature in your space, the fan thermostat senses that the air temperature is too low and needs warming. It sends these signals to the AC system which commands the heating process. Your AC must have a reversing valve to complete this process by reversing the thermal energy flow. Consequently, the cold air is extracted and your room is filled with warm air.
In the process of heating and cooling the air temperature in your room, The AC balances the air's humidity levels. The air is passed over coils which separate air and moisture. As the cooled or heated air is piped back into your room, the collected moisture drains out of the AC. However, your AC needs to be big enough to dehumidify the air in your room efficiently. The ideal AC size depends on the size of your room.
4 Different Types Of Air Conditioners
There are different types of air conditioners depending on placement. They are categorized based on how they operate and where they are positioned in your space. They include
Window Air Conditioners
Window air conditioners are mounted on a window. You choose one window in your room from where the AC will cover the rest of the room. This type of air conditioner does not require you to modify your room to install them. Since they are permanently installed, you can move with them to other rooms or houses.
Wall Air Conditioners
This type of air conditioner is similar to window ACs, apart from positioning. Wall air conditioners are installed on the wall and require you to drill a hole to fit them. It will be harder to move this air conditioner when you want to move houses. You may also need to repair the wall since it leaves the wall with a permanent scar.
Portable Air Conditioner
Portable air conditioners do not require any installation. You only need to connect them to a power source and get them working. They are also easy to move to different positions and rooms.
Ducted Air Conditioner
This type is the most efficient for most situations. It involves a ducted system with a large compressor placed outside the building. The internal evaporative unit then penetrates your different rooms and brings conditioned air through the vents. It will cost you more to install ducted ACs than any other ACs since they require significant modifications.
Air Coolers VS Air Conditioners
Air coolers and air conditioners make the air in your room comfortable and safe. They however use different mechanisms to achieve this result. Air conditioners circulate the air inside your room continuously to cool it. An air cooler, on the other hand, draws fresh air from outside into your room cooling the air therein.
Why You Should Trust Us
We have compared multiple air conditioners with different sizes, BTUs, and other features. We have examined their performance and listed the most effective. Additionally, we are not a marketing site and do not endorse any brands. Therefore, we give honest reviews on the product's features and user experience.
How We Picked
We picked multiple air conditioners and evaluated them for performance and effectiveness. We were keen on customer testimonials and picked those with a high customer satisfaction rate. Our picks consist of air conditioners of different sizes, to accommodate different spaces. Our choices will therefore suit you whether your room is big or small.
 We have also listed air conditioners with different power consumption. This consideration is essential in ensuring that you will use your eventual pick comfortably with reasonable bills. In our list, you will find air conditioners with different cooler/heater strengths. Here, you will need to choose one that will cool/heat/dehumidify your space within your desired periods. 
Air conditioners are meant to provide a comfortable living environment. As such, they should not be too noisy to disrupt you or those around you. With this factor in mind, we have selected low-decibel air conditioners that you can comfortably use in any environment.
Every consumer has different tastes. This fact is no different when it comes to selecting air conditioners. We have therefore selected air conditioners with different features to accommodate consumers with different tastes. These features include a timer, thermostat, and operational modes such as sleep and standby modes, among others.
Care and maintenance
For your AC to serve you effectively for a prolonged period, you learn how to care for it. It also needs frequent maintenance to keep all the components functioning as efficiently as possible. Service your AC once after every 12 months to keep all the parts in the best condition. Change the air filters once every 45 days. However, if you have no allergies around your house, you can change it after every 90 days.
If you live in an area with lots of pollution, clean your AC coils and fins twice a year. However, if your area has minimal pollution, clean the coils and fins once a year. Remember to use the right tools and products to avoid damaging the coils and fins. Use white vinegar to unclog the drain tube of your AC every once a month. You can also deep clean the fins and air filters every 2-3 weeks or every time dirt builds up. Check the insulation regularly to ensure that all wires and conductors are safe to avoid electrocution and short-circuiting. Engage your HVAC technician to check for air leaks along your AC. Air leaks force your AC system to work excessively harder, wearing out its components quickly.