The Best 4K Monitor of 2023
In the market for a new monitor? Look no further than these top 4K monitors.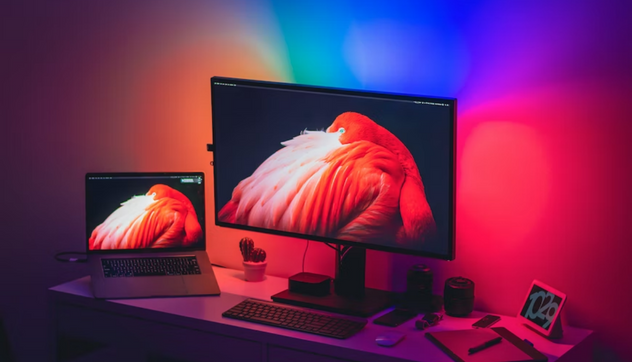 These days, having a laptop or monitor is essential. With the world being at your fingertips through a screen, it is important to invest in the right kinds of gadgets as well as an update to a newer version whenever necessary.
Similar to 4K TVs, 4K monitors are becoming more popular, in part thanks to their versatility. A 4K monitor's high resolution makes it possible for the images to be enlarged without losing clarity. Therefore, whether you need one for work or gaming, they are excellent.
Depending on your needs, there are several types of 4K displays ideal for playing lightning-fast games, doing top-notch creative work, or watching films.
How We Picked
Display Technology

A 4K monitor has a 3840 x 2160 resolution, which is almost four times the standard 1290 x 1080 resolution. A higher resolution is necessary for producing graphics that are excellent for gaming and creative tasks.

Size

There are many display sizes available in 4K monitors. The right size depends on what you intend on using the monitor for. A 32-inch is decent for most people.

Warranty

Make sure the monitor has a warranty because you'll probably spend a lot of money on it. This is crucial because you won't have to pay for a new monitor out of pocket in the event of a hardware or system failure.


Price

You can find a decent 4K monitor for a few hundred dollars. However, as the screen size and resolution increase, so will the price.
Our Top Picks
Best Pick
Need an efficient monitor with a large display? This is the one.
The Dell U2723QE offers endless screen real estate and packs all the bells and whistles of a modern monitor.
The Dell Ultrasharp U3219Q is the world's first 31.5-inch, 4K monitor that can be used for both gaming and professional use. It offers stunning picture quality and a wide color gamut. The monitor has a fast response time, and it can be used as a dual screen with its included DisplayPort cable.
Runner Up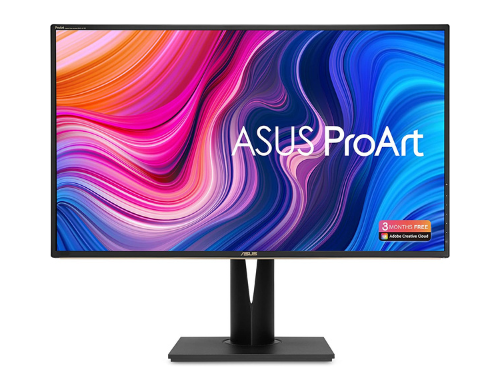 This is probably the best monitor money can buy today!
With its exceptional image quality, you can bring your creative work to life.
The Asus ProArt PA279CV is a great 4K monitor with a sleek design. It features a wide color gamut, ASUS ProArt Calibration technology, and an ergonomic stand. The PA279CV is great for artists, photographers, or anyone who needs accurate color reproduction.
Most Cost-Effective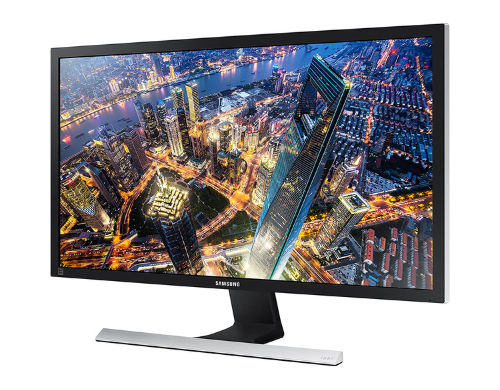 Money shouldn't stop you from buying a drool-worthy 4K monitor like this one.
This monitor will provide you with the best experience, even if you're on a tight budget.
Get the best of both worlds with the Samsung U28E590D. This 4K monitor is a great value at this price and offers a ton of features. With its sleek bezel-less design and stunningly detailed visuals with true-to-life colors and contrast, it will make your gaming or movie-watching experience surreal.
Everything We Recommend
Best Pick
Need an efficient monitor with a large display? This is the one.
$518.00
Runner Up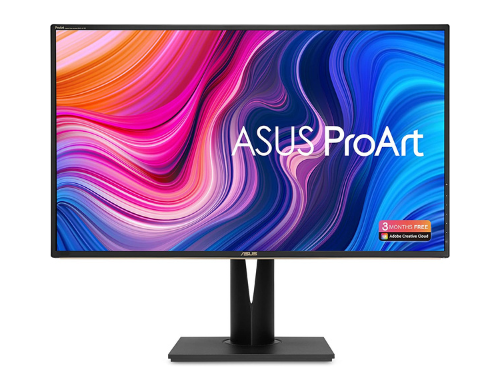 This is probably the best monitor money can buy today!
$1,069.00
Most Cost-Effective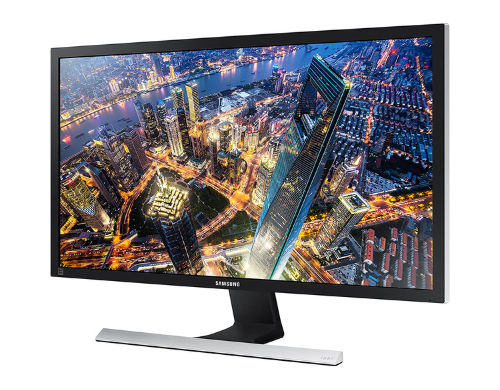 Money shouldn't stop you from buying a drool-worthy 4K monitor like this one.
$439.00
Who This Is For
Anyone who wants to upgrade their old monitor to a newer version or someone looking for a better option for gaming or work should consider buying a 4K monitor. The clear and crisp graphics, large displays, and high efficiency are only some of the best aspects of the new 4K monitors. You can still benefit from these monitors even if your job doesn't require professional editing or designing. They outperform ordinary monitors not only in terms of visuals but also in terms of the overall experience. With the exceptional images and graphics offered by these monitors, you can enjoy streaming a movie or video calling your loved one without having to worry about picture distortion or lagging.
Curved vs. flat screen
One of the many options within the 4K monitors is the screen. Curved screens may be something you haven't heard of before, but despite how strange they sound, they actually exist. As the name implies, these screens are slightly curved at both ends. While flat panels have been the norm for decades, many individuals prefer curved screens. Of course, this choice is based on personal preference, but it is better to be cognizant of each option's advantages and disadvantages.
Curved screens are more immersive because they allow the viewer to use their peripheral vision. This makes for a more realistic experience that is also more immersive. Curved panels also allow for less image distortion as compared to flat screens, which is a huge benefit. The curvature of the monitors enables our eyes to take in everything at once without strain. This comes in contrast to flat screens, which, depending on the size, may create eyestrain if the screen exceeds a viewer's natural range of view. Moreover, curved monitors offer a greater perceived field of view, which users enjoy a lot.
Thankfully, curved screens do have some disadvantages, but these are minimal and may be easily overlooked. Curved displays need particular mounting and placement to be mounted, as opposed to flat screens, which are normally parallel to the adjacent wall. A curved screen will inevitably be prone to glare when viewed at certain angles due to the geometry involved in its curvature. Curved screens will reflect light at many different angles, as opposed to flat panels, which do so only once at a single, uniform angle. However, this can be avoided by simply making sure to place the monitor in a place with fewer light sources.
While deciding between them, you should be mindful that both types of screens are good and offer very distinct experiences. The type of screen you choose depends on what you are most comfortable with.
Is it worth the splurge if one's not into design or gaming?
It is common for 4K monitors to be associated with gaming or design, although they are not only built for this purpose. This is because 4K monitors offer superior graphics and a high resolution that elevates designing and gaming to a new level. Should you spend the money on it if you don't plan to use it for designing or gaming? The answer is no.
This is because most computers are capable of handling basic desktop tasks, online browsing, and other office tasks. 4K panels are far more affordable than they ever were. Nevertheless, there is still a discernible distinction between a less-priced lower-resolution panel such as 1440p. TN panels are also used in low-cost 4K monitors. These display screens have washed-out blacks due to their poor viewing angles, poor color reproduction, and dismal contrast ratios.
If you don't plan to game or design, you should choose a better model from the standard monitors rather than spend twice as much on a 4K monitor that does the same things as a standard monitor.
1080 monitors vs. 4K
The resolution and pixel count are the main areas of distinction between a 4K and a 1080p monitor. A 1080p display is referred to as an HD or high-definition display. A 4K monitor is also known as an ultra-high-definition screen or a UHD display. In comparison to a 1080p monitor, a 4K monitor has four times as many pixels overall and twice as many horizontally and vertically. Compared to 4K monitors, 1080p displays have substantially faster response times and refresh rates. While 1080p displays come in considerably smaller sizes so they can fit into almost any workplace, the vast majority of the top 4K gaming monitors are at least 27 inches in size, with several having even larger displays. Cost-wise, although 4K monitors have been available at a reduced price, in the end, a 1080p monitor is cheaper.
Ultimately, both monitors are good. It depends on what you choose to use it for and how much you are willing to spend on it.
Why You Should Trust Us
Unfortunately, many items are erroneously advertised on the internet. Even though the majority of these products seem intriguing, very few of them live up to the hype. This makes it difficult to purchase items like a dependable 4K monitor. Based on our extensive market research, going through dozens of reviews, evaluating the functionality of each device, and reviewing general user input, we have put together the list of 4K monitors below. These are the best options, so purchasing them won't let you down.
How We Picked
Products such as 4K monitors require proper inspection before choosing or shortlisting them as you will most likely use them for a couple of years before replacing them. This means that you need to make a wise investment. By doing thorough research on each monitor before choosing them, we have made this process much simpler for you. We paid attention to all their features and design details.
There are several different screen sizes for 4K monitors, ranging from 23 inches to 32 inches. The larger the screen, the more you can appreciate the visual quality and pay attention to image details. It is recommended to choose a larger screen if you plan to use the monitor from a distance. As for the display technology, there are a few options available, such as vertical alignment. VA displays have some of the best contrast ratios, as well as superior viewing angles and color reproduction, although they are slow and lag a little. Another choice is Twisted Nematic, which is quick but has poor color representation and a limited color gamut. Those who do not want to spend too much and are interested in gaming should definitely go for TN, but those who want a monitor for other uses should go for VA or In-Plane Switching, which is another great option that has all the best features but is slightly more expensive.
The contrast ratio is the ratio of a monitor's brightest white luminance to its deepest black luminance. Higher contrast ratios often imply deeper blacks, and vice versa. This is crucial when trying to replicate real-world images or scenes. A good contrast ratio is 1000:1. Similarly to the contrast ratio, the refresh rate is also important as it determines how fast your monitor will process information. Those looking for a gaming monitor should look for one with a faster refresh rate. The majority of 4K monitors refresh at 60 Hz. Those that support refresh rates greater than 60Hz might only do so through a particular port. The majority of 4K monitors will offer DisplayPort, HDMI, or even both. Moreover, even though you won't require a second mount, you can still buy one separately based on your monitor.
4K monitors are fairly easy to use and are usually not that bulky. The price, however, depends on several factors, but it is possible to find one at an affordable price.
Care and Maintenance
It is crucial to frequently clean your monitor because the screen is prone to collecting dust and other minute particles. The quality of the image on the screen will suffer if it isn't cleaned.
To clean the screen, wipe it with a dry soft cloth first to remove any dust. Then, using distilled water to dampen a delicate microfiber cloth, carefully wipe the screen to get rid of any lingering dust. You can also switch to water with a good quality screen cleaner. Remember that using an abrasive cloth will damage the screen. Use a soft cloth to wipe any external components of the monitor.
Like a monitor, the charger and cord require meticulous maintenance. Do not wrap them too firmly. The transformer can get warm while charging. To avoid overheating while it is charging, put your monitor somewhere where there is sufficient airflow. Keep liquids and sharp objects away from the cords.
Before buying a monitor, make sure you have an ample amount of space to place it. Keep it away from congested places and direct sunlight. You can put it on your desk or in your office where you do your work. When not in use, be sure to carefully store it somewhere dry, like a cardboard box or something similar.