The Best 2 in 1 Laptop for 2023
Time to combine your two most useful devices into one!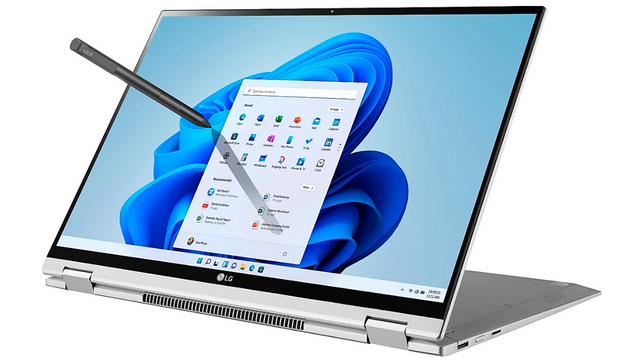 Having a tablet is already awesome enough, imagine having a laptop and a tablet in one!
In the current day and age, everything is about convenience and effectiveness as we speak. With time, the world has started to appreciate the amount of work you can get done with a 2-in-1 laptop. The great thing is that you can decide to use it as a tablet or use it as a laptop. It can be defined as the epitome of effectiveness and multi-purpose gadgets. You can also see how cost-effective such an option would be instead of purchasing a laptop and a tablet individually. It also saves up space and minimizes the bulk load you would have to carry in case you had both gadgets.
We dare to state that some of these options on this list are more effective compared to the actual gadgets, both laptops within the range and tablets within that range. You might as well call it a convertible laptop! These 2 in 1 options have an upper hand especially when it comes to features because they combine those of a laptop and those of a tablet.
How We Picked
Detachable or Rotating Hinge

You will truly appreciate a detachable and, or rotating hinge. It basically offers you the versatility that sets apart this convertible laptop from other tablets and basic laptops.
This rotating hinge will help you set up a stand for your device to use as a laptop. It also gives you the option to detach the top and use the device separately as a tablet!


Screen Resolution

The resolution of the gadget you purchase is quite important. Resolution is an important factor that measures the visual quality of digital images. A higher resolution on your convertible laptop signifies the picture contains more pixels, which means it can display more visual information. As a result, a high-resolution picture is sharper and clearer than a low-resolution one.

Power

This will directly correlate with your battery capacity. The consumption of power will depend on the usage of your gadget. Battery capacity will be crucial in determining how long you can use your device without charging it. Since it is a 2-in-1 gadget, there is a need to have a durable and dependable battery capacity to suit your needs.

Cost-Effectiveness

We all have different budgets in mind and all that remains is finding the right option for you. You will also need to find the right option that will serve you well especially considering the type of work you have in mind for that gadget.
This list has something for everyone so scroll down and find the right option for you.

Everything We Recommend
Best Pck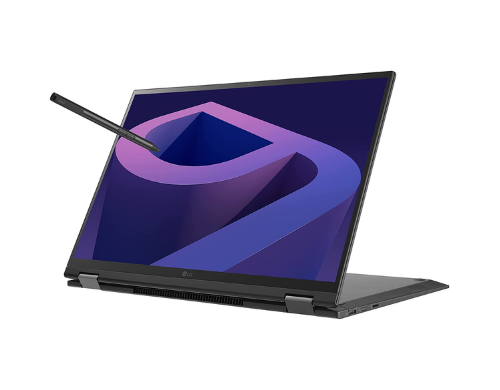 This option is probably ten times better than the desktop at work.
$1,449.99
Runner Up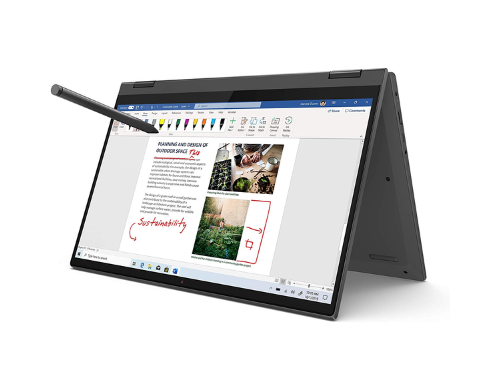 This is a more affordable version of our top pick with almost similar specs.
$699.99
Most cost-effective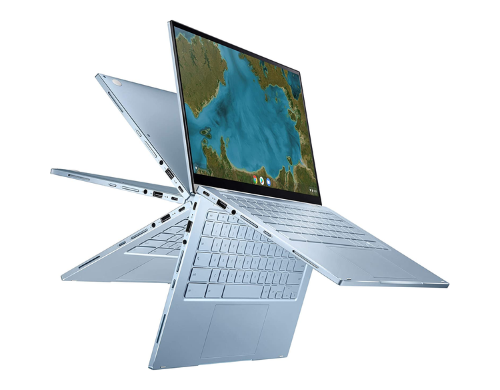 The Asus Chromebook is basically an even better version of your phone that is maximized to function as an additional laptop.
$240.00
Who This Is For
This list is tailored for everyone and anyone in the market currently looking to purchase a 2-in-1 laptop for use. We have made a comprehensive list that will help you or rather guide you in deciding on what to settle on.
What is a 2-in-1 laptop?
A 2-in-1 laptop can only be defined as a portable computer that includes the features of both tablets and laptops. This includes a PC operating system, keyboard, touchscreen, and other convenient features of both devices combined into one. There are several different types of 2-in-1s. The most prominent feature is the keyboard, which allows an ergonomic typing experience like that of a traditional laptop.
Are 2 in 1 laptops worth it?
A 2-in-1 laptop can simplify your life to a great extent. They will reduce the number of devices you carry around hence less bulkiness during your workday.
They also optimize the time spent in front of a screen!
Why You Should Trust Us
It can be somewhat confusing trying to find the best-suited option for you in a world full of thousands of similar options. This is why we took the time to individually go through and test these products out by ourselves to provide you with a comprehensive list of top brands that will not disappoint you.
How We Picked
Power
As we stated before, a long-lasting battery will serve you well compared to a small capacity one. If you are a busy person who demands more time on the screen, this should be among the top factors you consider.
Performance
Since this gadget combines the functionality of both a laptop and a tablet, performance will be a major question here. Can it handle all the tasks and applications loaded onto it and will it collapse in case too much is done? You can ensure you are getting a good performance option by checking the drives, model number, date of manufacture, etc.
Screen Resolution
Resolution is an important factor that measures the visual quality of digital images. A higher resolution on your convertible laptop signifies the picture contains more pixels, which means it can display more visual information. In summary, due to this, a high-resolution picture is sharper and clearer than a low-resolution one.
Price vs Quality
The price of the item you purchase should correspond with its quality. You will be paying for the quality you are getting. This however does not mean that cheap products are not of quality as compared to the pricey ones. Finding a dime takes a keen eye.
Rotating or Detachable Hinge
You have the option of picking either of the two or a combined option. We highly recommend the combined option that lets you rotate the tablet as much as possible and can still be detached from the keyboard. It's all about the convenience and ease of use.
Battery Life
The battery life of such electronics is usually placed anywhere between 3 to 5 years. This should also be an important aspect to consider. After the specified time, then your battery will not be fully effective or as competent as it was before.
Charging Speed
In the current day and age, Fast charging cables are increasingly growing popular among most screen users. This is due to their fast speed of charging just as the name suggests. They get the work done faster and allow you to recharge to full battery in minutes.
Storage
Considering that this gadget is both a tablet and a laptop, you will need to pick an option that will favor you when it comes to storage. A large enough storage to store all your pictures, files and videos is very important. This will mean you do not have to invest in storage capacity.
Durability
It goes without saying that a durable option is the best option. You do not need the headache of a tablet breaking down some months after using it a couple of times. The materials used to make various parts of the machine together should be adaptive and not just brittle parts waiting to break down.
Portability
The number one point of purchasing this option is for portability and convenience. The devices listed below are guaranteed to help you save on space, money, and time too. Something that will easily fit in your bag will come in handy for you.
Care and maintenance
Do not carry by the screen
It is paramount that you always hold and carry around your screen in the right way. This is because the keyboard side is obviously heavier than the screen side which is thin and sleek. Carrying the gadget by the screen side might cause it to break either at the hinges or even across the screen itself!
Protecting the hinge
You should always take extra caution when opening and closing the 2-in-1 laptop. This is because if the hinges are not well taken care of or rather opened in a poor fashion, they will break. A trick we always recommend is to always hold and open or turn the screen as you hold an area closer to the hinge hence reducing the load or stress force on it.
Setting up
You can decide to get your device set up by a person who knows their way around such devices in case you encounter any trouble. Setting it up will basically involve the installation of any additional drivers, or the operating system.
Connecting to other devices
You will find it very easy to connect to other devices. Just like you do it on your phone with Wi-Fi or Bluetooth, you can connect just as easily here. Options that have a unique operating system might require additional steps when connecting.
How to clean
Only use a dry clean fluffy cloth to remove any dust or stains on your laptop. Additionally, you can decide to use a blower to get it done more effectively. The major point here is that you should avoid the use of damp clothes or wet clothes.
It would also be wise to avoid placing liquids close to your laptop because they might easily spill and cause major damage.
Do not overcharge
Once your device gets to 100 % you should unplug it to avoid overcharging. You can always plug it in once the battery level goes low. On a similar note, avoid using your device while it charges.
If overheating, turn off completely and allow to cool
To avoid damage to important parts and components of your laptop, be sure to switch it off and give it a break once you feel it overheating.