Flex·i·tar·i·an (noun): a style of eating that encourages eating mostly plant-based foods while allowing meat and other animal products in moderation.
Eat Flexitarian Day, celebrated on June 10, is a day for people everywhere to try the incredibly delicious world of plant-based food. By adopting a flexitarian lifestyle, you can enjoy the best of both worlds — plants and meat — while continuing to eat the foods you love and discovering new, savory, and satisfying alternatives that leave you feeling like your best, balanced self.
For many people, a vegan or vegetarian lifestyle can be difficult to adopt because it's assumed that this limits many delicious foods– like beef, chicken, and bacon – and especially foods that satisfy savory cravings. Eating flexitarian is a great alternative and an opportunity for people to incorporate more plant-based foods that satisfy those cravings, with the option to enjoy meat or fish on occasion as well.
Planterra Foods and its plant-based food brand OZO® are on a mission to celebrate the world of flexitarians with delicious, satisfying, and innovative plant-based foods that make it simple and enjoyable for all food lovers to eat flexitarian. That's why in 2022, Planterra Foods and OZO® have led the nationwide charge in establishing the second Monday of June as Eat Flexitarian Day – because eating flexitarian should be fun, and OZO® wants to spread the word about the mouthwatering plant-based experiences available to spice up the kitchen for food lovers from all walks of life.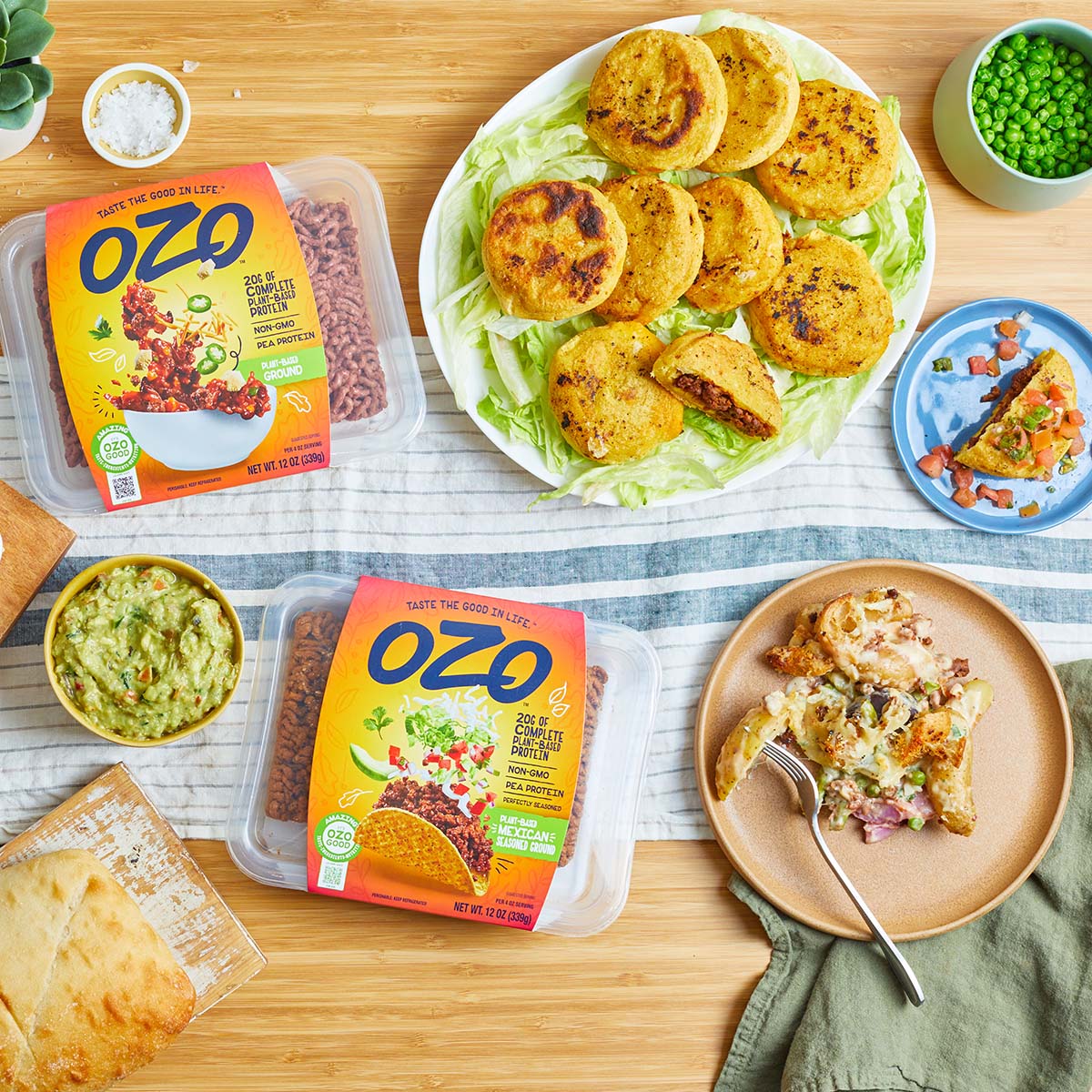 The Flexitarian Lifestyle
The flexitarian lifestyle gives people the freedom to plan their meals according to whatever is most suitable for them, and whatever satisfies their cravings or favorite flavors. Flexitarianism is a lifestyle choice, not a strict diet, which is why it's appealing for many and can be simple to adopt. With the flexitarian lifestyle, there are three recommended stages to adopting and gradually decreasing your meat intake. 
Stage One:

Recommended that meat be eaten five times a week. 

Stage Two

: As an individual gets used to eating more fruit and vegetables, meat is limited to three days. 

Stage Three:

The final stage is when your diet is largely vegetarian, with only the occasional non-plant-based indulgence. When meat is fully removed from your diet, your diet has transitioned to vegetarianism. 
Not only is the Flexitarian lifestyle a positive choice for your own well-being, but it's also a positive change for the planet. Check out how a few small changes can have a big impact: 
If we all ate

plant-based once a week

, it would have the same impact as taking

7.6 million cars off the road.
1 plant-based burger

conserves the water of

30 five-minute showers
If everyone ate plant-based two days a week for the year, it would be the same as planting over 13 billion trees.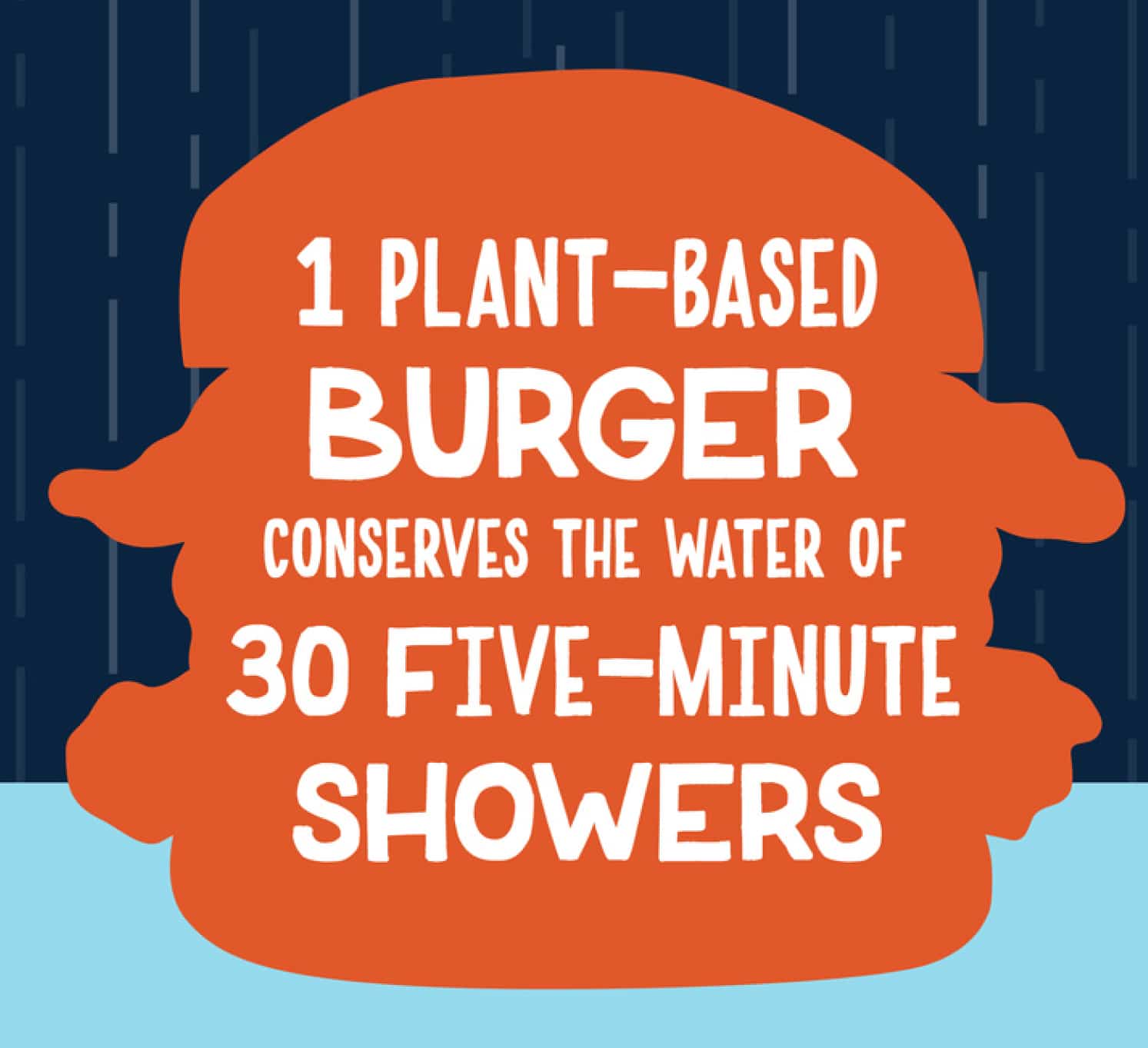 History of Eat Flexitarian Day
An initiative from Planterra Foods — a plant-based protein startup located in Colorado — and OZO® Foods, the company's first plant-based protein brand, Eat Flexitarian Day is dedicated to encouraging more plant-based protein into our diets without compromising on quality, taste, or convenience. While it can be difficult to find plant-based options that satisfy those savory cravings, OZO® has created the True Bite™ experience with its new plant-based chicken cutlets and shreds and plant-based bacon – all of which deliver a complete savory and delicious experience that will delight the senses from first sight to last bite.
Whether you're interested in exploring vegetarianism or simply want to introduce plant-based protein into your diet, the juicy, tender taste of plant-based protein, like OZO® products, will bring enjoyment and inspiration to your kitchen for a fresh, plant-based take on your favorite recipes.
Eat Flexitarian Day timeline
2003
A Big Word
The American Dialect Society claims "flexitarian" to be the most useful word of the year.
2008
The Flexitarian Diet
Dawn Jackson Blatner's book "The Flexitarian Diet: The Mostly Vegetarian Way to Lose Weight, Be Healthier, Prevent Disease and Add Years to Your Life" is published.
2010s
Flexitarianism Becomes Popular
Flexitarianism creates a buzz in both the scientific and public sectors.
2021
Flexitarian Week
OZO® deemed July 26–30 "Eat Flexitarian Week" to celebrate and talk about the delicious and healthy benefits of eating more vegetables, showing just how simple it can be. OZO® called on people to help make it an official national holiday for flexitarians as vegans, vegetarians and meat lovers all had national food holidays already.
2022
The Runner-Up
On January 4, the flexitarian diet ranks second on the list of Best Overall Diets.
2022
Eat Flexitarian Day
On June 13, the first official "Eat Flexitarian Day" is celebrated.
Eat Flexitarian Day Activities
Evaluate your Diet
Before you begin the flexitarian diet, it is important to evaluate your current diet, health, and any deficiencies in the body to understand what foods are best for you. It's recommended to consult a nutritionist or your preferred health specialist before making major diet changes. 
Create a plan
The great thing about the flexitarian diet is that it is, you guessed it, flexible! Create a diet plan that will work best for you, and that you'll be able to follow easily. 
Try a plant-based recipe
It doesn't have to be hard to incorporate more plants into your diet. Cook your favorite recipe but swap out traditional meat for a plant-based option. Eating plant-based protein doesn't mean you have to sacrifice the juicy, savory sizzle of your favorite meat protein options either — OZO®'s True Bite™ products bring together everything you know and love about meat for a complete savory experience made from plants. Recently, OZO® released its new True Bite™ Chicken Cutlets and Chicken Shreds and True Bite™ Bacon products to add to family-favorite recipes.
Host a flexitarian dinner party!
Invite some friends over for a potluck with a plant-based twist. Encouraging guests to try out a new plant-based alternative is perfect for the plant-based pro or a meat lover looking for a new and different culinary experience. Head over to https://ozofoods.com/recipes/ for some inspiration and to find a delicious recipe for your next dinner party!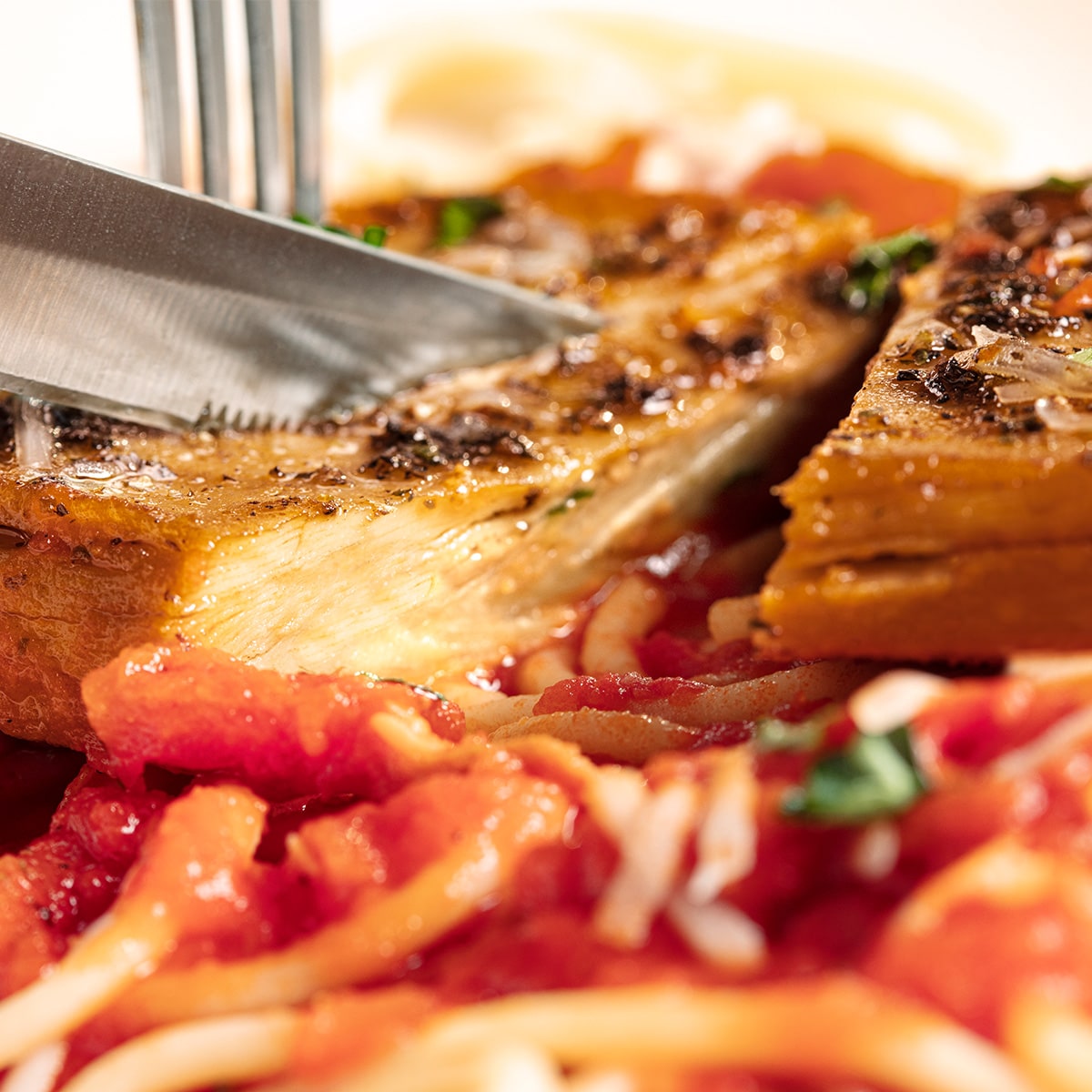 Why We Love Eat Flexitarian Day
We can enjoy all the foods we love! 
Incorporating plants into a diet shouldn't have to be hard, and this holiday is all about taking risks with food and trying something new to spice up your life and proudly claim the title "flexitarian." We love Eat Flexitarian Day because we don't have to give up barbecues with flavorful, juicy, succulent food options, and we can still maintain a healthy lifestyle. It's a win-win!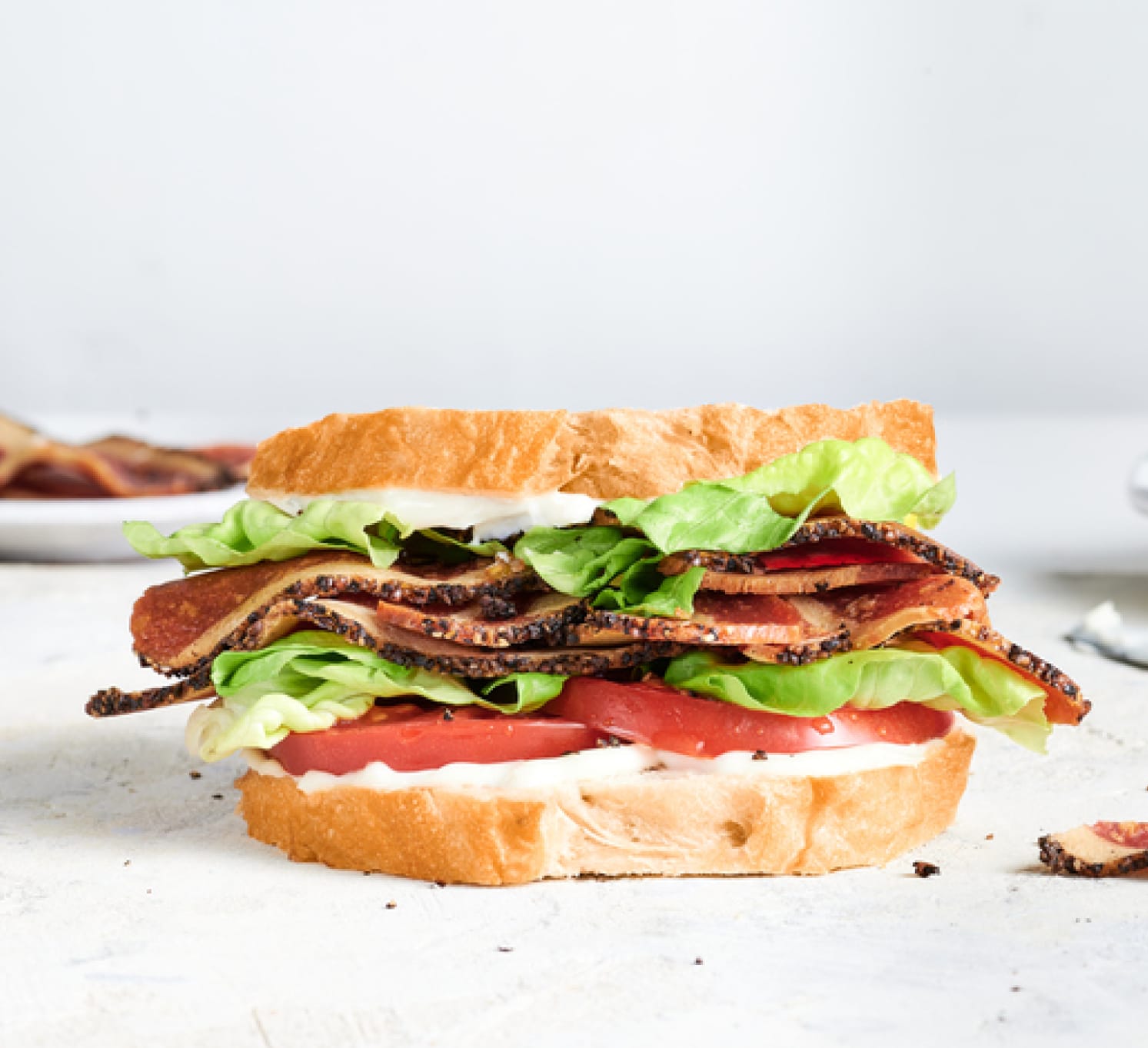 Eat Flexitarian Day FAQs
How often do flexitarians eat meat?
It depends on the level of commitment, but the easy part about the flexitarian diet is that you can switch between plant-based and meat proteins when desired. With time, it is up to the individual to determine how much they want to reduce their meat consumption.
What are the benefits of the flexitarian lifestyle, versus a vegan or vegetarian lifestyle?
In a personal capacity, a flexitarian diet is easier to commit to, follow, and maintain long term, all of which can outlast a strict vegetarian or vegan diet. With regard to the environment and our carbon footprint, the more plant-based you eat, the better impact we can have on the planet. With small steps to incorporating plant-based foods into your weekly diet this flexitarian week and beyond, you can begin to make a positive impact on the planet too!
What foods do I have to eliminate from my diet?
Nothing needs to be eliminated completely! There are no specific rules, the flexitarian lifestyle is all about balance – and when planned properly, it is sustainable and healthy. The key is to make healthy food choices that help you eat well, feel good and live your best life with clean, protein-packed options.
5 Reasons Why You Should Try The Flexitarian Diet
It is a well-balanced diet

The flexitarian diet doesn't eliminate the consumption of meat, dairy or other animal products. You can discover something delicious that your mind and body will love whether you're a vegetarian, vegan or even a die-hard meat lover.

It helps you feel better

Having more vegetables in a diet and limiting meat and its fat content can help improve your health and overall well-being. Plant-based protein helps you eat well, feel better and live your best by providing clean, protein-packed ingredients that offer the same juicy, savory taste as meat.

It's affordable

The flexitarian diet doesn't require a lot of shopping or fancy ingredients to make tasty, filling meals. Simply swap out meat protein for a plant-based option in your favorite recipes for the whole family to enjoy, and for a superior nutritional advantage without having to add any extra ingredients.

It's easy to follow

The flexitarian diet is easier to stick to than vegetarian diets. Living a health-filled life doesn't have to be complicated or difficult. You CAN eat foods that are good for you without compromising on taste or convenience. OZO®'s True Bite™ eating experience is packed full of flavor and protein that will deliver the appearance, texture and aroma expected from meat-based proteins.

It helps the environment

Eating a plant-based diet can have a big impact on the environment. Choosing to eat more plant-based proteins can reduce the water, soil and consumption of natural resources the meat industry uses to produce a meat protein.
Eat Flexitarian Day dates
| Year | Date | Day |
| --- | --- | --- |
| 2023 | June 12 | Monday |
| 2024 | June 10 | Monday |
| 2025 | June 9 | Monday |
| 2026 | June 8 | Monday |
| 2027 | June 14 | Monday |
| 2028 | June 12 | Monday |