The Best Smartwatch for 2023
Keep track of the time and your work, social life, and health with the best smartwatches currently available on the market!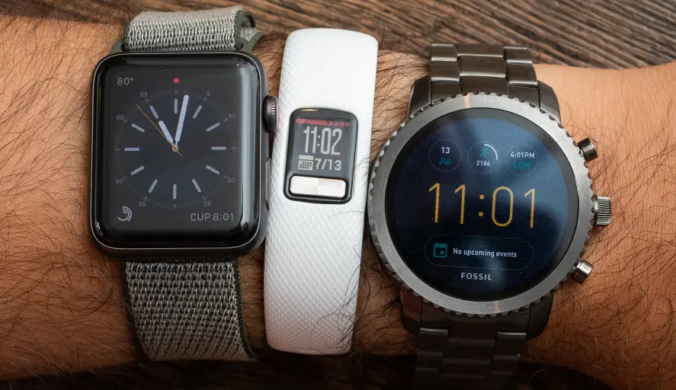 Smartwatches are by far one of the best tech items to own in this day and age. They are excellent for receiving notifications from your phone and monitoring your health directly from your wrist. However, with so many great options that have come out in the last few years, it can be hard to decide which one to go with.
While the latest Samsung or Apple might seem like the best option, there is no harm in considering other equally great options at your disposal. We've gathered the top four smartwatches on the market today, and there's something for everyone on this list!
How We Picked
Connectivity and Compatibility

Depending on the brand, a smartwatch may pair with both iOS and Android devices, or strictly a phone from the same brand. As for the connection, you have the option of using Wi-Fi, Bluetooth, or GPS. A smartwatch is no good if it has issues connecting to other devices, and that's why this is one of our top criteria.

Power and Battery Life

Smartwatches with 24-hour battery life are acceptable, even though some models can last up to a week on a single charge. Today, decent battery life is a requirement for a device to be regarded as high-quality and worthwhile.

Fitness Tracking

If keeping track of your fitness is your main motivation for purchasing a smartwatch, it's crucial to make sure it accurately tracks a variety of metrics. Fortunately, the majority of smartwatches do include fitness trackers.

Cost-Effectiveness

Even though smartwatches are highly advanced, we think that everyone should have access to them. Reviewing reasonably priced but dependable smartwatches is the only way to guarantee this.
Our Top Picks
Our Top Pick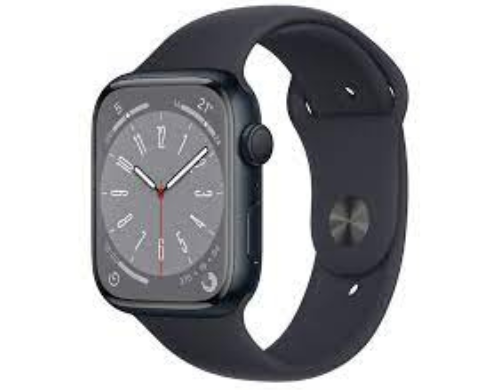 If you are an avid Apple product user and want to remain in the ecosystem, this is the watch for you.
The Apple Watch Series 8 is by far the most expensive option on our list, but for a good reason. Apple has perfected smartwatch technology and keeps improving with each Apple Watch released. The Apple Watch Series 8 has a premium design and build, an array of applications and functions, and it is packed with tons of fun features for you to explore. If you're looking for a smartwatch that won't let you down, this is definitely the one for you.
This is the most advanced option on our list!
Our Runner-Up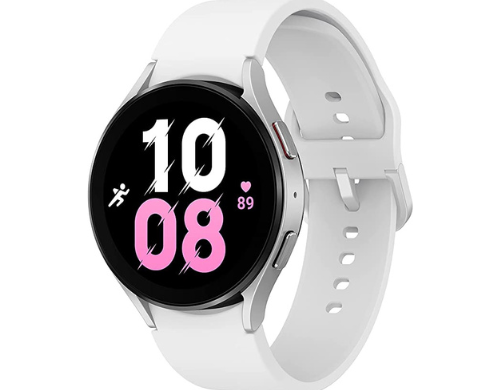 This smartwatch strikes the ideal chord between usability and compatibility.
A close runner-up to the Apple Watch, the Samsung Galaxy Watch 5 sports most of the features of our top pick. With a design that is incredibly customizable and excellent performance, it offers the best wearing experience to date. There's a reason that this smartwatch is often the default for Android users. It's feature-packed and it delivers in all the performance areas.
This smartwatch is compatible with a range of Android and iOS phones.
Most Cost-Effective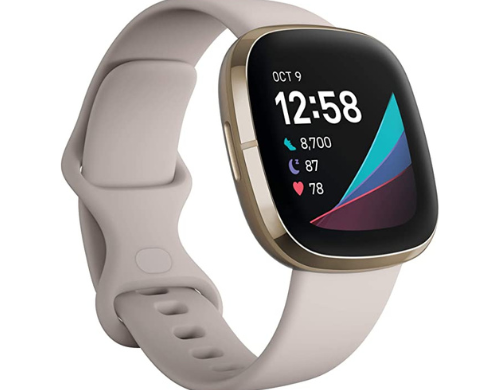 If you need to track your fitness and expenditure, this watch fits the bill.
The Fitbit Sense is the best smartwatch for people looking to stay in shape while still keeping an eye on their budget. It has a nice, simple design and a good display rendering it a well-rounded smartwatch. It adds a lot of new health features and it is currently one of Fitbit's top products. It's easy to see why this would be a lot of people's first choice!
The smartwatch for people on a budget.
Everything We Recommend
Our Top Pick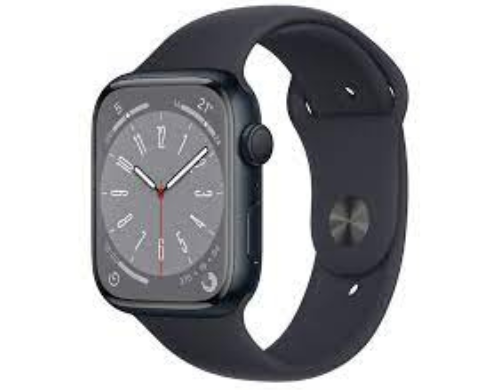 If you are an avid Apple product user and want to remain in the ecosystem, this is the watch for you.
Our Runner-Up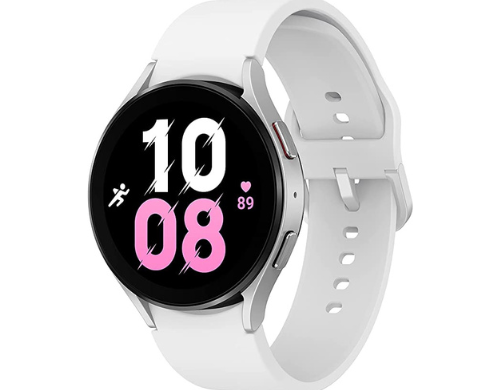 This smartwatch strikes the ideal chord between usability and compatibility.
$299.00
Most Cost-Effective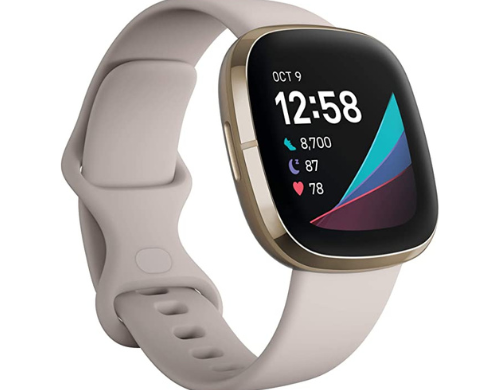 If you need to track your fitness and expenditure, this watch fits the bill.
Who This Is For
Smartwatches are the ideal health and fitness trackers for anyone wanting to keep track of their exercise and health goals. Not only that, but smartwatches enable you to receive phone calls and messages straight from your wrist.
Is a smartwatch worth it?
Simply put, yes, smartwatches are most definitely worth having. They simplify keeping track of daily life in a way that most other mobile devices can't. Having access to all of your health and fitness information as well as your messages and phone calls straight from your wrist is just as convenient as it sounds.
What can I do with a smartwatch?
The better question is what can't you do with a smartwatch? As we've said, no other mobile device can compare to the fully integrated experience that smartwatches provide. One of the biggest selling points of smartwatches is that you'll never miss anything urgent with notifications right on your wrist. You can also stay on top of your health with accurate and simple health tracking. Not only that, but you can check the weather, listen to and control your music, set alarms, and easily adjust the time when you're in a different time zone. Finally, you can use your smartwatch as a mobile wallet, allowing you to leave your credit card at home and pay with your smartwatch.
Are smartwatches water/sweatproof?
The majority of smartwatches are water and sweat-resistant because fitness tracking is one of their main uses. However, there are limitations to this, and smartwatches are not entirely waterproof. If you're someone who enjoys swimming, it might be a good idea to look at a 5 ATM-rated watch, which allows you to swim up to 164 feet deep. Devices with a 1-3 ATM rating should not be used for swimming at all. You should also avoid salt water and rinse your smartwatch with fresh water if you come into contact with it.
Why You Should Trust Us
We have scoured the internet for reviews of the most popular smartwatches on the market today. From these reviews, we picked the top four choices for you to choose from. You can be confident that whichever smartwatch you choose from this list, you won't be disappointed.
How We Picked
The screen size of a smartwatch is important as it can't be too big or too small since it affects the weight and thickness of the watch. This in turn affects how comfortable the watch is to wear and use. There are many on the market, however, and the size you choose depends on what you'll use the smartwatch for. Athletes might choose a smaller watch to avoid adding more weight, while a businessman might opt for a bigger screen to keep an eye on every bit of information possible.
Three crucial factors were taken into account when creating this list; power, battery life, and charging speed. Currently, smartwatch battery capacity ranges from 300mAh – 500mAh, and this is usually dependent on the size of the watch. The system and functions of a smartwatch have a major impact on how much power it consumes, so the more capabilities it has, the more frequently you'll need to recharge it. Next, we looked at the devices' connectivity and compatibility with other devices. The smartwatch you choose to purchase will depend on your preferred mobile device, so this is crucial. A few watches on this list don't interact well with mobile devices from other brands, and this lessens the number of features you're able to access.
We then looked at the fitness tracking capabilities of each smartwatch and the accuracy of the tracking. This is important as most people will buy smartwatches for this reason, and the tracking has to be as accurate as possible. Available apps are also important, as is the ease of access to the smartwatch display. Most smartwatches these days have a limit to the apps you have access to unless you subscribe to premium plans, and we looked for the smartwatches that give you the most access. Finally, we compared the price vs. quality of each smartwatch to determine which gives you the most bang for your buck. Since aesthetics do matter when selecting something that will serve as an accessory every day, we also took style and design into account.
Care and Maintenance
Always ensure that your watch is secured properly before using it, especially before exercise. When connecting your smartwatch to other devices, make sure that you trust those devices and keep it limited to only your most used mobile devices, like your phone.
As with most tech products, you can clean your smartwatch with rubbing alcohol and a microfiber towel about once a week, depending on how often you exercise. Never clean it using soap and water. Don't wear the watch too tight around your wrist to avoid bruising and cutting off blood circulation. If your smartwatch gets damaged, avoid wearing it, especially if it starts overheating.