The Best Bra Brands for 2023
If you want to enjoy true comfort and style check out these bra brands.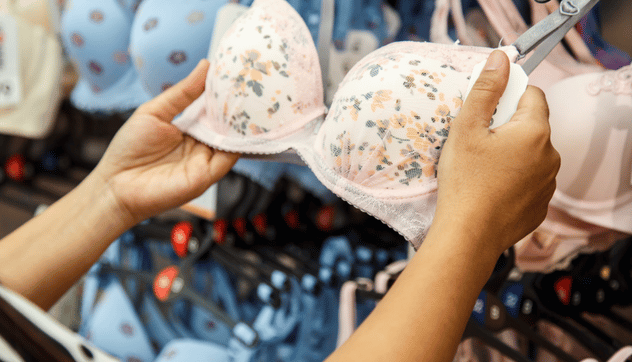 What is more satisfying than going about your everyday activities wearing a bra that is just perfect! The right bra can do wonders to your posture by straightening your back and preventing you from slouching. Bras don't only support your breasts but can also prevent sagging to an extent by holding up their weight. Women with big busts can also manage spine and back pain with the right bra. Bras are also confidence boosters for many women; the benefits get even better when you know your correct bra size. 
But we all know that getting the right bra size doesn't cut it. Many factors go into experiencing comfort when you wear a bra, and not all brands pay attention to them. This list highlights the best bra brands that you can patronize this year.
How We Picked
Support/Comfort

A bra without support and comfort is basically a torture device. The best brands ensure that their products are not stressful or painful to wear.


Range of cup sizes/Adjustability

With the millions of different breast and body sizes worldwide, an ideal brand should make bras that can serve that wide range.

Style/Aesthetic

With a great bra, form is as vital as function because it can improve not just the aesthetics but also the structure and fit of the bra.

Cost-Effectiveness

Well-fitting bras from the best brands are typically not as cheap as ordinary ones, so the overall quality and comfort of the piece should align with the cost.

Our Top Picks
Best Pick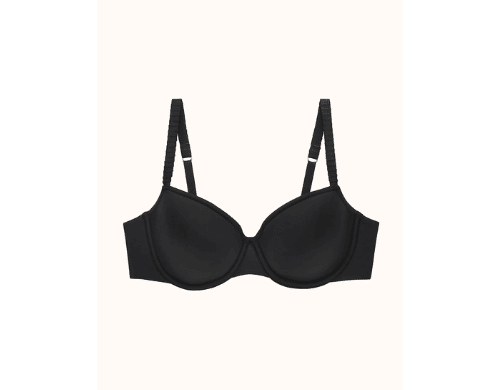 Range iconic of half-cup sizes
This brand is well-known for advocating for body inclusivity and comfort in women's bras.
Their Number one bra, the Classic T-shirt bra, has over 49,000 reviews, the majority of which are positive.
Runner Up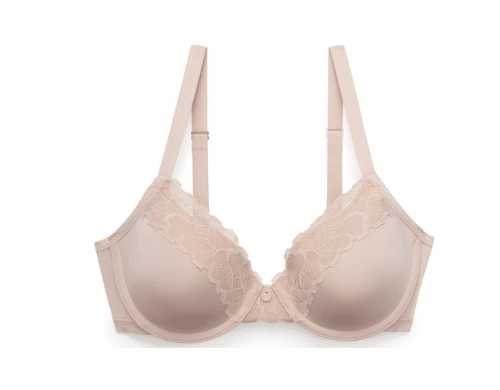 Authentic, attractive, and efficient bra structure
Natori brand offers flexibility and versatility in aesthetics, designs, and styles.
Even the T-shirt bras by this brand are as comfortable as they are pretty.
Most Cost-Effective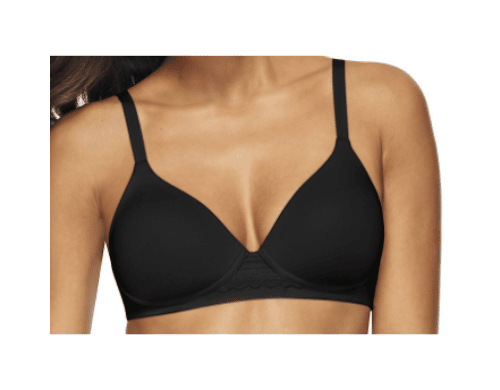 Bra designs that are both effeminate and functional
This brand delivers exactly what your body needs in comfort and fit.
Their best-selling T-shirt underwire bra is a pocket-friendly option for everyday wear.
Everything We Recommend
Who This Is For
This list of brands is for women, especially if you are tired of spending money on sub-par products that are uncomfortable and ill-fitting.
Different types/styles of bras
The right bra can do so much to augment your beauty while reducing the discomfort that usually comes with them. Knowing what style, size, and type are for you will improve your perception of bras and your general experience with them.
Here are the different types you can find:
Balcony Bras:
These are also called balconettes. They have wide-set straps that sit wider apart than most bras. They are best for small and medium breasts, and you can wear them for weddings and parties. They have a design that hides beneath low necklines while leaving the tops of your breasts uncovered.
Bralette:
These bras combine a crop top and a bra, and you can wear them as outerwear. They are stylish and lack underwires, paddings, and cups. They're best for small and medium breasts and offer full coverage without much support.
Push-up Bras:
These bras are one of the most popular because they're the usual choice when sexiness and confidence are what you're looking for. Push-up bras use underwires and angular paddings to lift your breasts and push them closer together. This leaves a very noticeable cleavage. They're best for small and saggy breasts and provide much support.
Plunge Bras:
These bras only cover your nipples and breast bottom. This means that your cleavage is left bare. They have a plunging neckline and will ensure no embarrassing peeks when you wear outfits that have low necklines. They're best for small and medium breasts and give much support.
Strapless Bras:
These are like ordinary bras but without shoulder straps. They are common for two reasons – you can wear them with clothing that shows your shoulders, and they don't have the added discomfort of shoulder straps. Underwires in the cups and silicone lining along the inner edges provide support. So no worries about your bra slipping down. They're best for small breasts.
Front Fastening Bras:
These are also called front open bras. As the name implies, the clasp is found in the front, between the cups, and not at the back. For this reason, they're considered the most convenient bras to wear. They're best for heavy-breasted women. They come in a variety of coverages.
Sports Bras:
You will want a sports bra if you're an exercise enthusiast. Even if you aren't sporty, you'll need to exercise at some point in your life. Therefore sports bras are a must-have for every woman. Sports bras support the breasts while minimizing bounce. They provide complete coverage of your breasts and come in a range of impact, from low to heavy impact sports bras.
What are the best bra brands for bigger cup sizes?
Women with bigger breasts than most usually find it daunting to find bras perfect for them. This is because bigger breasts need bras that offer a sound support system while being soft and comfortable and looking beautiful and sexy. These aren't easy to find. However, they do exist. Here are some bra brands that sell these bras:
Curvy Kate
Etomi
Thirdlove
Cuup
Soma Intimates
Panache
Torrid
Attollo Lingerie
Molke
Lively
Le Mystere
Why You Should Trust Us
There are many reviews on the different bra types online, but very few on the brands themselves. However, a review of brands will give women a better idea of where to get the best-quality bras, no matter the size or style they want. We created a list that included brands focused on the essentials most ladies need while selecting bras — size range, aesthetics, cost, and comfort.
How We Picked
There are a plethora of bra brands available. We were very thorough during our research, paying attention to brands that care about comfort and support without skimping on the aesthetics of their bras.
Given that women have different preferences regarding their bras, we also assessed the brands with a wide range of bra types (wired, under-wire, or non-wired), padding types, and cup styles/designs. We also considered the different cup sizes and strap adjustability because they are essential for a comfortable experience with a bra.
Lastly, we chose brands that make their pieces with quality, durable material worth their price.
Care and Maintenance
Your bras will perform at their best and even last longer if you do the needful. Let's go through some of the best ways to care for your bras.
Getting the right fit:
If your bra doesn't fit, you won't be encouraged to take care of them. To get the right fit for you, follow the following steps:
Firstly, measure your band; wear a light bra, so your breasts are near-natural. Wrap a measuring tape directly under your breasts.
Measure your bust; round the fullest part of your bust with the tape.
A subtraction of the band size from the bust size will give your cup size.
Every inch equals one cup size up. That is, 1 inch is A, 2 is B, and so on.
How to wash your bra:
It is essential to wash your bra to ensure its integrity, leaving the shape and support intact. The best way to do this is to wash them by hand. This is how to do it;
First, dab out any dirty spots on your bra with a detergent.
Then, fill up your bathroom or kitchen sink with a mix of cold water and detergent. Cold water is best because hot or warm water will damage your bra.
Place your bra in the filled-up sink, ensuring they're completely soaked.
Use your hands and wash the fabric, covering every area.
After washing, drain the sink and fill it with cold water again, this time without detergent.
Rinse the washed bra, ensuring no soap is lingering on it.
Dry the bra. The best way to dry your bra is to hang them to dry. Hang it from the middle so it's folded in half, with one cup on each side.
How often should your bra be washed?
The bra comes directly with your skin, collecting oils and skin cells. These substances damage the elastic in your bra and can be removed by washing. That said, you need to wash your bra after wearing it once or twice maximum. If you wear your bra twice before washing it, you'll need to leave a day off between wearing it for the elastic to recover.
How best do you store your bra?
You have to store bras in an environment with space. If you have room, stand them in your lingerie drawer, each cup inside the other. It would help if you didn't fold your bras unless they're sports bras. You can also make use of shower curtain rings and hangers. No matter how you hang them, ensure there isn't much strain on the straps.
How to adjust your bra straps
Locate the adjuster on each strap.
Loosen the strap before you wear the bra
Hold the adjuster in one hand as you pull the strap away from the adjuster. This pushes the adjuster towards the bra cup and tightens it. Do the opposite to loosen it.
Do the same for the second strap. However, most women have asymmetrical breasts. So adjusting the second strap will depend on how asymmetrical your breast is.
Put on the bra and do whatever minor adjustments you need.
Your straps should lie flat on your chest. This will offer good support. That's how you know you have done it right.