What is National Chocolate Cupcake Day?
National Chocolate Cupcake Day is every year on October 18 – a day where office break rooms everywhere fill with a special kind of joy only brought by chocolate cupcakes (thanks Jan). Chocolate cupcakes were born out of a 1796 cookbook called American Cookery and have since grown into a worldwide craze and dessert staple. So let's appreciate all there is about deliciously chocolate cupcakes and the happiness they bring to everyone who enjoys them.
National Chocolate Cupcake Day Related Holidays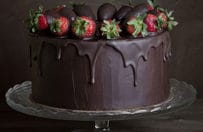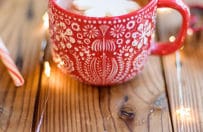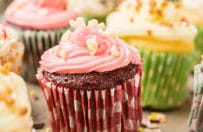 History of National Chocolate Cupcake Day
National Chocolate Cupcake Day timeline
1796
Cupcakes. In. Print.
American Cookery by Amelia Simmons is published with the first recorded recipe for a cake to be baked "in small cups."
1828
A Cake By Any Other Name
Eliza Leslie coins the term "cupcake" in her cookbook Receipts. 
2008
A Sweet Cameo
Sex and the City features Magnolia Bakery in Manhattan, sparking a mid-00's "cupcake trend."
2012
Cupcakes on Demand
Sprinkles opens up the first ever cupcake ATM in Beverly Hills, giving Angelenos what they need most: chocolate cupcakes on demand.
National Chocolate Cupcake Day FAQs
Is today National Cupcake Day?
Is it October 18? If so, then it sure is! That being said, you're encouraged to celebrate national chocolate cupcake day any time you want.
Is there a National Baking Day?
There is not, but there is a day for nearly every kind of baked good. So pick your favorites and do some celebrating!
How long have cupcakes been around?
They've been around – at the very least – since 1796 when they first appeared in Amelia Simmons' book, American Cookery.
National Chocolate Cupcake Day Activities
Whip up some homemade chocolate cupcakes

Spend some time in the kitchen (try not to eat all that delicious batter before it hits the oven) and bake some homemade chocolate cupcakes. There are more chocolate cupcake recipes on the internet than anyone could get through in a lifetime, but you have to start somewhere.

Try out a local bakery

If you live by a legendary cupcake favorite, like Sprinkles or Buttercup Bake Shop, today is a great day to stop by. That said, National Chocolate Cupcake Day is also a great opportunity to give some love to the local business in your area. Head over to a local bakery and try some of the best chocolate cupcakes they have to offer!

Watch a baking show

Once you've settled onto your couch with a cupcake to enjoy, turn on The Great British Bake-Off, Cupcake Wars, DC Cupcakes, or Cake Boss to celebrate the bakers who work so hard to get those perfectly-crafted cupcakes on the shelves.
Why We Love National Chocolate Cupcake Day
They're too whimsical not to love

Chocolate cupcakes are adorable slices of goodness, and pop culture seems to agree. Most cupcake fans will never forget the iconic episode of Sex and the City that featured Magnolia Bakery, one of New York City's most beloved cupcake destinations; or the pilot episode of Two Broke Girls, whose main characters dream of running a successful cupcake business. In our stressful world, chocolate cupcakes are tiny pieces of joy and whimsy—they're impossible not to love!

Chocolate cures all

Countless research has been conducted on the health benefits of chocolate, and over the years, the treat has been thought to be associated with lower risk of heart disease, improved mental performance, and lower risk of stroke. Oh yeah, and shall we remind you that chocolate is also just plain delicious?

The cupcake craze paved the way for a host of other delicious dessert trends

These days, we have the luxury of waiting in line for hours outside bakeries to try unique desserts like edible cookie dough, "raindrop cake," and cronuts. Treats like these are just the tip of the iceberg: since cupcakes swept the nation and made a name for themselves as a dessert worth clamoring over, talented chefs have concocted all kinds of other tasty goodies in hopes that they might compete with cupcakes' popularity. That all adds up to some very happy taste buds for sugar-loving customers.
National Chocolate Cupcake Day dates
| Year | Date | Day |
| --- | --- | --- |
| 2023 | October 18 | Wednesday |
| 2024 | October 18 | Friday |
| 2025 | October 18 | Saturday |
| 2026 | October 18 | Sunday |
| 2027 | October 18 | Monday |