The Best USB Flash Drive of 2023
A USB flash drive is the most convenient way to transfer data between devices. Check out these reliable options.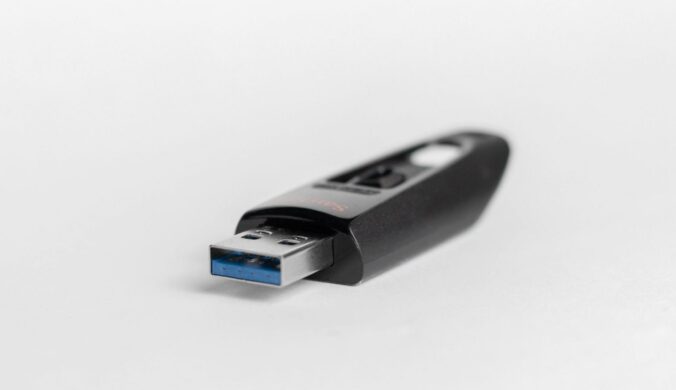 Although many of us now rely on cloud storage for our data, the fact remains that local storage, in the form of USB flash drives, has the advantages of speed and dependability. Flash drives are a good notion to consider if you want to transfer your images, movies, or data in a hurry. When it comes down to it, wireless access isn't always the most dependable option.
The amount of time it takes to sync huge files to the web might vary widely depending on the cloud service you choose and the speed of your internet connection. That is not a problem for backup purposes; but, if you want to bring a collection of HD videos or images with you wherever you go, a USB flash drive is often a far more practical option.
Of course, not all drives deliver the same experience. In addition to the amount of space that can be stored on the drive, you will also need to think about its durability, speeds, the type of USB port that is being used, its physical size, and its cost. This review will walk you through different USB flash drive options to make your buying decision easier.
How We Picked
Capacity

A larger storage capacity indicates that you can save huge files, such as videos, high-resolution images, and music.

Speed

The speed indicates how quickly the Flash Drive can read the data (open it) or write the data (save it) per second. A faster speed will significantly reduce the transfer speed.

Connection Type

The USB flash drive's performance, notably its maximum transfer rate, is limited by the connection type around which it is built.

Price

The cost varies considerably depending on the amount of storage and the USB type.
Our Top Picks
Our Top Pick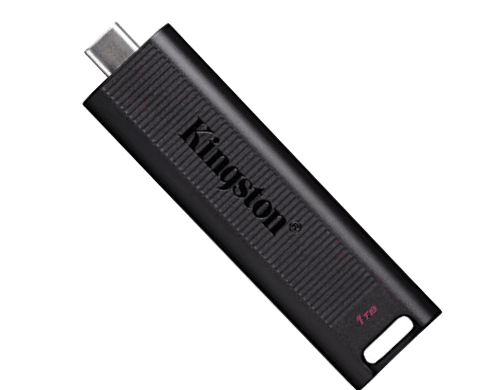 This drive performs spectacularly thanks to a combination of quick TLC flash memory and a high-speed USB 3.2 Gen 2 Type-C connector.
Because it has USB 3.2, the Kingston DataTraveler Max 1TB USB flash drive is incredibly quick. Additionally, it is tiny and compact enough to fit in your pocket. With a 1TB disk capacity, it is like a standard portable SSD, but it doesn't cost as much as a standard portable SSD.
A smaller and cheaper than a standard SSD.
Our Runner-Up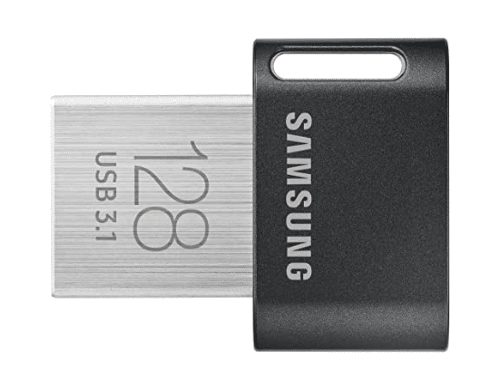 A flash drive with a low profile and a fast plug-and-stay functionality.
If you need a little bit more space on your laptop, the Samsung FIT Plus is an excellent piece of hardware that you can add to it. Because it is so small, all you need to do is plug it in and forget about it. Additionally, the price is very reasonable for each of the four capacities, which range from 32 GB to 256 GB.
The Samsung Fit Plus is so small that you can plug it in and forget about it.
Most Cost-Effective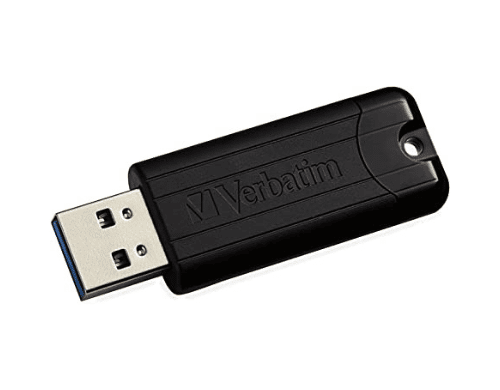 This is the most cost-effective USB 3.0 drive on the market in terms of price per gigabyte.
The Verbatim Pinstripe is an inexpensive flash drive that features a push-and-pull sliding function that covers the USB connection while it is not being used. This USB 3.0 is incredibly lightweight and has a compact design. This is an ideal option for those looking for a low-priced USB flash drive.
It is cheap and does the job well.
Everything We Recommend
Our Top Pick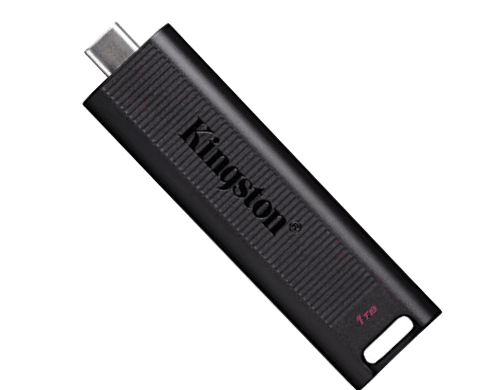 This drive performs spectacularly thanks to a combination of quick TLC flash memory and a high-speed USB 3.2 Gen 2 Type-C connector.
$112.53
Our Runner-Up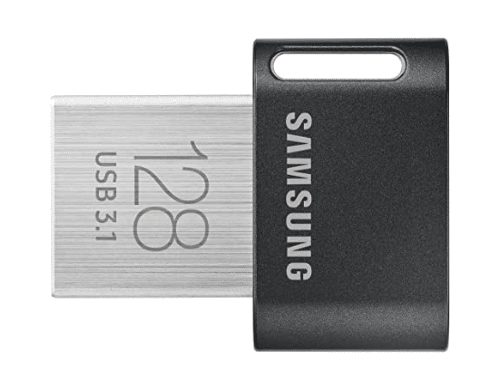 A flash drive with a low profile and a fast plug-and-stay functionality.
$14.99
Most Cost-Effective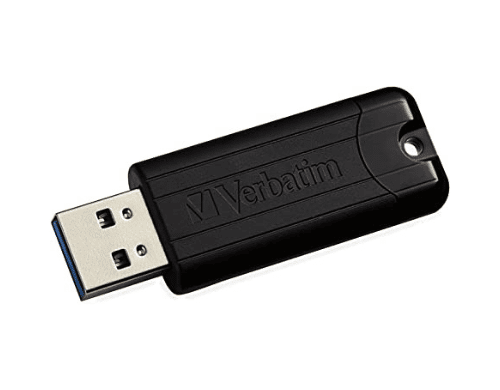 This is the most cost-effective USB 3.0 drive on the market in terms of price per gigabyte.
$19.99
Who This Is For
The USB flash drive is helpful for those who need a place to keep their data and the ability to retrieve it quickly and easily even when they don't have access to the internet. Because you don't need to rely on the cloud to retrieve your data, with the small size it won't take up much space.
Flash drive vs thumb drive
USB flash drives are a convenient alternative to traditional hard drives because of their portability and lack of moving parts. The standard interface between these and personal computers, USB A and USB C, is built in. To a large extent, you can write over them. It is also known as a USB drive or a solid-state drive (SSD). You can take them everywhere because of how compact and sturdy they are.
A thumb drive is a compact data storage device that stores information using flash memory chips. Typically, it measures no more than two inches in length. It utilizes USB to link up with personal PCs. As its name suggests, the thumb drive is rather small.
There is a significant technological distinction between a flash drive and a thumb drive. Thumb drives are solid-state drives (SSD), while flash drives use compact flash (CF). Since compact flash has magnetic properties, it can read, write, and save data quickly using flash memory. In contrast, a solid-state drive (SSD) doesn't require a magnetic read/write head since it stores data in a flash memory that can be accessed electrically and read/written without moving parts.
There are a lot of thumb drives on the market, but only a handful of them are built to survive for a long time. On the other hand, flash drives have a long lifespan and can withstand being dropped accidentally, being subjected to mechanical shock, and being under extreme pressure.
The best option for you is one that is tailored to the tasks at hand. Nevertheless, despite these distinctions, they are not the same as a competitor because each one is designed for a certain kind of task.
Is it worth the splurge?
The reality is that USB drives serve a variety of purposes that are unlikely to go out of favor very soon. Even while it's feasible to store, move, and exchange data rapidly in the cloud these days, the privacy and security offered by USB sticks remain unmatched.
Moreover, in addition to their use in storing and transferring files, USB devices may perform other functions. Their many benefits include the safe storage of passwords and the ability to lock and unlock a computer, smartphone, or other mobile devices with a physical key.
Spend money on trusted brand names and the level of performance needed for each task at hand. Paying extra for a flash drive that offers faster speed and better durability is often worth it.
Why You Should Trust Us
A USB flash drive allows you to save and protect your vital information and documents in a little thumb device. And, unlike external SSDs or hard drives, they are not costly. As a result, we've identified the best flash drives based on a variety of criteria, including storage space, connectivity preferences, read and write speeds, and encryption ability. We also looked at things like portability, general performance, and cost.
How We Picked
A good flash drive may help you save money whether you need to back up data, transfer large files, or just add more space to your computer. Even better, the data transmission rates and storage capacities of modern flash drives may go up to 256GB, making them suitable for storing media files such as movies, photos, and songs. Many of them include built-in data encryption and security features to safeguard your documents.
However, it's not always simple to pick the best USB drive. This is because there are currently four distinct USB connection protocols, such as USB 2.0, USB 3.0, USB 3.1, and USB 3.2, each of which is significantly quicker than the one before it. It is very helpful to have fast read and write rates while copying huge files.
Each new protocol supports the older ones, so even if your current gadgets can't handle the quickest data-transfer protocols, your future purchases can. If you're worried about your USB drive becoming lost or stolen, it could be a good idea to invest in one that has built-in encryption.
There are also a variety of connections to choose from. The rectangular USB-A plug on most modern flash drives is still compatible with the vast majority of computers (including Windows PCs and older Macs), printers, smart TVs, routers, and other electronic gadgets.
However, if your drive has a rounded USB-C connection, you may use it with modern Macs, current iPads, and even the newest Android smartphones and tablets. In addition to the standard USB connector, some USB flash drives have a supplementary lightning connector for use with iPhones and iPads.
Here are our top picks for USB memory sticks to help you make an informed decision. They range in cost, format, speed, size (both actual and potential), and storage capacity. Whichever USB drive you end up going with, it should be able to store all of your most important files while yet being simple to use.
Care and Maintenance
If your USB flash drive isn't working properly, one possible solution is to "clean" the disk and remove its partitions. This can correct issues with a disk that either cannot be formatted or displays the incorrect capacity of the storage it contains.
Keep your flash drive stored away in a safe place while it is not being used. In addition to the obvious hazards such as fire, water, and dust, you should also keep it away from extreme temperatures and any other devices that could emit magnetic emissions (like your cell phone). If the USB came with a cover, you should be sure to keep it on while it's not being used so that it doesn't get damaged or broken. This will also guarantee that there is no accumulation of dirt and dust within the device.