The Best Tablet of 2023
Exceptionally good tablets that are reasonably priced for you to enjoy!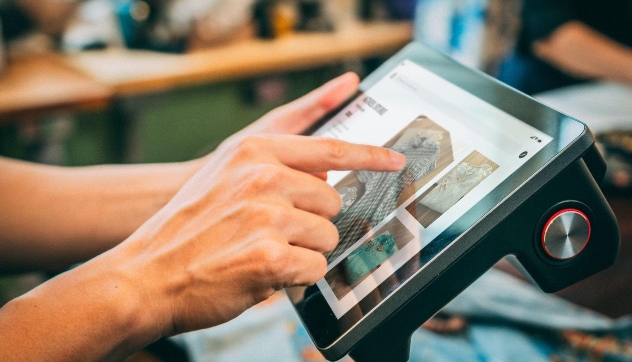 There are plenty of reasons why owning a tablet in addition to a smartphone and a laptop is a huge plus! For one, they're super light, ultra-portable, and practical. Besides, they can do just about anything your smartphone and laptop can do.
Its versatility allows you to perform a wide variety of tasks, whether it's for entertainment, business, or work. Additionally, a tablet makes a great choice for a second display if your setup requires multiple displays!
Choosing the right tablet that'll bring you the quality and performance you need at an affordable price can be quite daunting, so we've compiled this list of the best tablets to help you make the best decision!
How We Picked
Type of Hardware and Software

The hardware of a tablet often determines its durability and its capability to run up-to-date software. From quality hardware and software comes reliable device functionality.

This determines the tablet's overall capabilities and if it's in favor of how you intend to use your tablet.



Size and Weight

Tablets are intended to be portable. The most common sizes are 5, 7, 9, 10, and 13 inches. A tablet's weight ranges from 0.5 to 1.5 pounds. Weight is usually determined by the manufacturer and size. Choosing one that is not too heavy or large adds to its portability and convenience for you as the user.



Battery Life

There's nothing more relieving than a tablet with a battery life that lasts the entire day! For this reason, we picked out tablets with a strong and reliable battery lifespan of at least eight hours or longer.



Cost-Effective

Everyone wants the best value for their money, and purchasing a tablet doesn't need to be too expensive. We've selected tablets that have all the right features for you at the best price.


Our Top Picks
Best Pick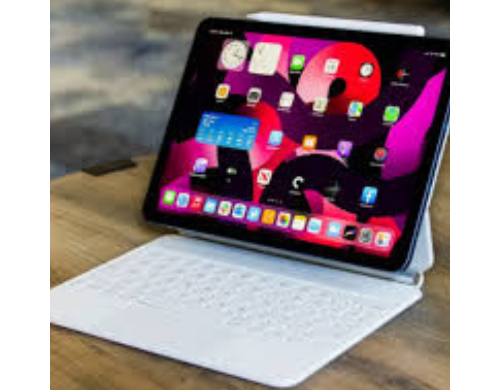 Brings users a high-quality experience.
Its speedy performance, high camera resolution, and liquid retina display make this the best pick.

This super light and thin iPad is available in five great colors, has a 10.9-inch sharp and colorful Liquid Retina display, and features the Apple M1 chip that speeds up the performance speed by 60% more than the previous generation.

Runner Up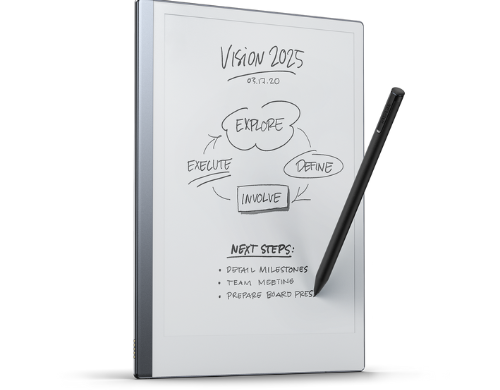 A great choice for the ultimate digitized paper experience.
Resembles a real notepad in appearance and usage
The reMarkable is designed for reading, writing, and sketching purposes only. Its paperlike surface gives users an authentic pen-and-paper experience, with digital tools that allow you to undo, erase, copy, paste, and organize your notes into different folders.

To add to its paperlike features, the reMarkable has an eye-friendly display without any backlight to make reading on this digital paper a pleasant experience. Furthermore, you're able to connect to your various cloud storage apps to sync your notes and documents for easy access from your smartphone or laptop.

Additional accessories include the reMarkable markers with magnetic attachment and folios made from quality materials and designed to perfectly fit your paper tablet for its ultimate protection.
Most Cost-Effective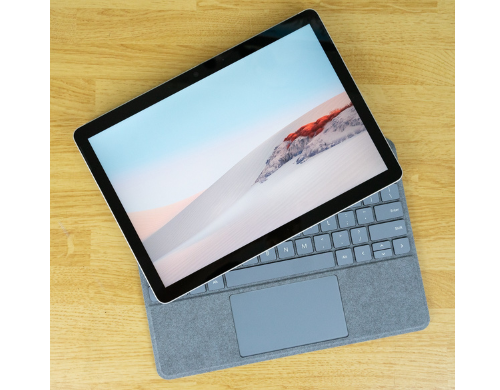 All-purpose tablet with an excellent webcam and battery life!
Offers convenience for everyday usage at an affordable price.
The Microsoft Surface Go 2 is an excellent choice for everyday tasks ranging from streaming movies to homework tasks for the kids. Its 10.5-inch display brings you a perfectly sized screen, with a lightweight that makes portability a breeze.

The Microsoft Surface Go 2 functions with Windows 10 and allows the option to upgrade to Windows 11 when it's available. It's got built-in Wi-Fi, a kickstand for support, and a type cover.
Everything We Recommend
Best Pick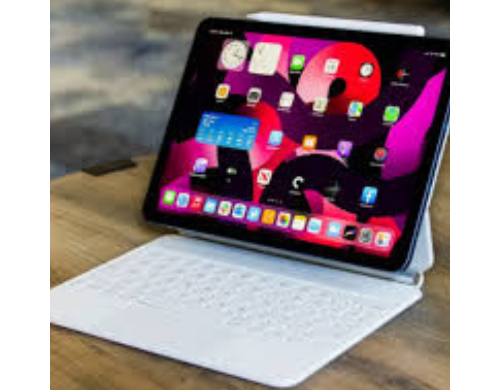 Brings users a high-quality experience.
Runner Up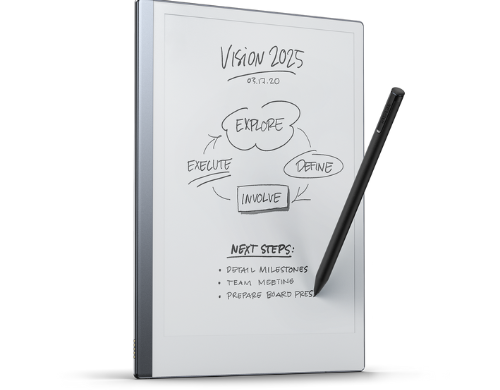 A great choice for the ultimate digitized paper experience.
$647.77
Most Cost-Effective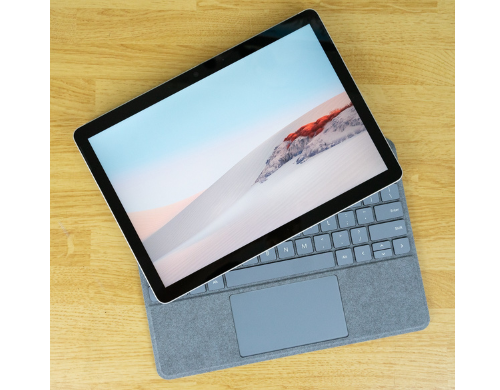 All-purpose tablet with an excellent webcam and battery life!
$344.00
Who This Is For
These tablets are for anyone seeking quality, reliable tablets for work purposes or simple everyday tasks.
iOS vs. Android?
For years on end, there has been constant debate around two of the biggest operating systems, Android and iOS, and which is the best to choose when seeking a new device.
While Apple users might stand strong in their opinion that there is no better than iOS, there are others who argue that Android is the best and easiest to use.
Well, we're here to give you a neutral perspective as we highlight the similarities, differences, pros, and cons of both to take into consideration when choosing a tablet.
While there are a few differences, it's worth mentioning that the two operating systems are also similar in many ways. They both allow the basic functions of your device, such as web browsing, calling, messaging, video calling, etc.
They also have the same user interface features such as swiping, tapping, or pinching to zoom in or out. The status bars of each also offer the same information, such as connection speed/activity, battery life, and notifications, and both support 4G cellular networks.
To highlight the differences, we found that Android users have more customizable features than iOS users, in that iOS is controlled solely by Apple, whereas Android has multiple manufacturers such as Samsung, LG, Huawei, and more.
For iOS users, this means that you're limited to applications and features that belong to Apple, and you only have access to the applications available on the Apple app store.
For Android users, this means that its open system gives you the freedom to download alternative applications to your device and the option to set them as a default.
Regarding performance speed between the two, iOS is excellent with any Apple device and remains consistent over time, whereas Android performance is dependent on the device model chosen and is known to decline over time.
Storage plays a massive role when choosing a tablet, especially since you'll possibly be storing plenty of work data, additional applications, and media on it. For this, Android is the affordable option, as you'll find some of their devices allow you to expand your storage by purchasing a microSD card that serves as external storage when your internal storage fills up.
Alternatively, the microSD card serves as a great backup for important data, as you can easily remove it from your tablet and insert it into another device that accepts microSDs. iOS tablets have great storage too.
However, you'll be charged additionally for extra storage, which is pricier than purchasing a microSD card.
If you're searching for the most cost-effective tablets, Android would be a better option to lean towards. As previously mentioned, there are plenty of brands that operate with Android, which gives users a variety of pricing options. iOS devices are always pricier. However, prices do tend to drop as new generations of a model launch.
When it comes to the battery lifespan between the operating systems, you can expect newer and high-end models of both systems to have a great battery life, and of course, how you use your device plays a role in how long your battery lasts throughout the day.
Choosing between iOS and Android is also dependent on how you intend to use your tablet. If you're looking for a tablet that will provide you with great, high-quality graphics and pictures, iOS is known to be better than Android. It's also more suitable for users who intend to do some serious graphic design and picture and video editing.
So to conclude, your decision ultimately depends on the kind of experience you desire with your device and what's simpler for you to use.
Do I really need a tablet if I have a smartphone/laptop?
In most cases, people might find owning a tablet in addition to having a smartphone and laptop pointless. However, tablets serve as the best of both worlds for these devices.
If you're a frequent traveler who constantly needs to be connected for business purposes, a tablet might be the best solution for you as opposed to your laptop and smartphone. They're super light and portable, which makes them easier for you to carry around. Their screen sizes are not too large or too small, making them the perfect size to do some quick work or simply watch a movie or play your favorite game.
Tablets that have handwriting recognition serve as great note-taking devices for when you need to quickly jot something down and you're nowhere near a pen and paper.
Those who have type covers offer great versatility for quick conversion from a tablet to a mini laptop when necessary. Type cover keyboards might be smaller than your laptop keyboard; however, it'll help a great deal when you urgently need to type out an email or document!
Is it worth splurging on?
If owning a tablet seems like your answer to a more convenient way of working whenever and wherever you are, then it will definitely be well worth your money! Take your time choosing the right one that perfectly suits your needs and budget.
Why You Should Trust Us
We understand the frustration that comes with being unable to decide which tablet to spend your money on. You'll want to make sure you get the best quality at an affordable price. For this, we've chosen the best tablets suited to different needs to assist you in your decision-making.
How We Picked
There's plenty to take into consideration when choosing the right device for you. From affordability to performance to its overall look and design, making a decision can be pretty overwhelming!
We chose tablets that don't only look great but perform great too, by making sure they possess the kind of software that'll make the execution of your everyday tasks a smooth process – whether it's for creating artistic graphics, eReading, or simple gaming and watching movies.
For portability, we searched for tablets that aren't too heavy in weight and big in size, making them your ideal device to do anything on-the-go.
Furthermore, we're living in an era where our devices are needed for almost everything, and that makes them essential for all-day use. Hence, we've chosen tablets with a battery lifespan of at least eight hours or more to keep you going throughout the entire day.
Our selection has a storage space of 8 GB each, which is the standard size to store your data, applications, and media. They also each have an impressive performance speed that won't disrupt your productivity.
When it comes to technology, people fear the cheaper option as they believe this might affect the overall performance and quality of the device. The truth is, there are several quality tablets that offer an affordable starting price, and you'll find these in the choices we've selected for you.
Care and Maintenance
These delicate devices need delicate care and maintenance. The best practice for keeping your screen clean is wiping it with a soft cotton cloth, similar to the cloth used to wipe reading glasses.
Avoid dampening the cloth with liquid. It's safe to purchase a screen protector to protect your screen from damage and cracks from accidental falls.
When you're not using your tablet, it's recommended to store it in a cool, moisture-free environment and away from anything that could cause damage to it, such as leaving it in the sun for a long period.
It's also wise to purchase a case to keep it safe when not in use or when you're carrying it around.
To store your charger, it's recommended to curl up the cord and keep it away from any other cords that it might get tangled up with.