The Best Headphones for 2023
Enjoy phenomenal audio quality with these top-of-the-line headphones.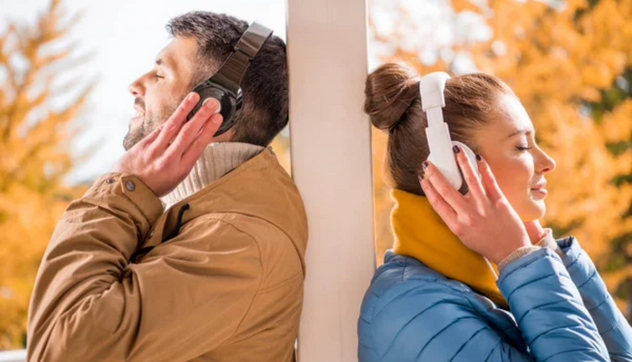 A great pair of headphones should be cozy, adaptable, and have a premium feel, in addition to having a rich, well-balanced sound. Active noise cancellation, dedicated companion apps for customization, and multi-device pairing are common features of the best headphones.
Despite the fact that less expensive headphones typically lack all of the bells and whistles, there are some well-rounded, multipurpose variants that provide excellent value. We put several pairs of headphones through their paces and came up with our top picks for the best headphones money can buy.
How We Picked
Audio Quality

Good headphones need to have drivers and speakers that reproduce good audio quality. Besides the joy of listening, balanced audio ensures that your eardrums are safe.

Comfortable + Fit

Every pair of over-the-ear headphones need to nicely encapsulate the ears without causing any discomfort, while in-ear headphones should fit without any pain. It is also important that they have a comfortable adjustable headband for a secure fit over your head.

Durability

Headphones, especially wireless ones can last you long enough. Headphones can only be as durable as the material and quality of construction. It's important to avoid flimsy choices and invest in premium ones for a lasting and enjoyable listening experience.

Price

While it's common knowledge that pricier headphones are of better quality, this is not always the case. Our list strikes a fair balance between price and the features offered by each pair.
Who This Is For
This research is meant for people who work in offices and are looking for headphones for making calls or escaping the noisy office environment. Additionally, it is great for people who love listening to music while jogging and also for computer gamers.
Over-the-head earphones vs. earbuds
Over-the-head earphones outperform earbuds at the same price point in terms of audio quality. Earbuds have much less space for internal components, so the design is important. Earbuds can also be uncomfortable for some people, depending on how they fit in their ears.
Is it worth splurging on?
You will need to spend more money if you want headphones that can withstand your abuse. Quality and reliability mean a lot of things, and people frequently forget that a good build will get you more than just durability. A good build quality usually means more comfortable materials, fewer annoyances, and design features that make the headphones easier to use and thus completely worth your money.
Can you work out with them?
For people who love listening to music while working out, you need to purchase comfortable and well-fit headphones. The headphones also need to be waterproof to handle occurrences like sweating. This will ensure that the headphones remain over your head even when doing complex exercises, and with this, you will be able to enjoy your workout session.
Wired vs wireless
There is no hardwired answer to the debate between wired and wireless headphones. The best option is still highly dependent on your lifestyle and the activities for which you will most likely use your headphones. Different lifestyles necessitate different characteristics. Wired headphones, for example, do not require charging. This means that office workers can simply plug it in and begin working immediately. This is far more convenient than wasting their time while the headphones charge, as would be the case with wireless headphones.
Why You Should Trust Us
Our goal is to help you find the best products while also making the most of what you already have. There are numerous headphones on the market right now. To help you navigate the confusion and find what you're looking for, our team of product specialists carefully evaluates each product we recommend to ensure you get the most out of what you buy.
How We Picked
We scoured the Internet for information on different headphones and read customer reviews from real users; we sought advice from gamers who use headphones regularly; and, of course, we relied on our own accumulated expertise. For quality audio, we looked for headphones that have good quality speakers. This is because the user needs to enjoy their music without causing harm to their eardrums while also giving them maximum comfort.
We also looked for headphones that are smaller in size and hence lightweight. This will ensure that they can be used for tasks such as workouts and traveling. This design is therefore very efficient in providing comfort when used for long hours. We also picked products that are well-built yet durable. We tried to find headphones that are made of hard materials, thus enabling them to withstand even some minor falls. Additionally, we picked headphones that come with warranties. Lastly, we considered the prices of the headphones and looked for those with average prices considering the features that they offer and their battery lives.
Care and maintenance
How to keep clean
When cleaning the outside of the headphones, take off the ear pads and use a small cloth dipped in warm soapy water. Wipe dry with paper towels and allow to dry completely. Dampen a small cloth with rubbing alcohol or hand sanitizer and gently wipe the ear pads' exterior. Then, using a cotton bud soaked in alcohol/hand sanitizer, clean the nooks and crevices of the ear pads. Apply some alcohol/hand sanitizer to the surface of the foam mesh and rub the right and left sides together gently. This will aid in the killing of bacteria in the earpads. The gentle rubbing should also aid in the removal of any dirt or gunk.
Where and how to store when not in use
Keeping your headphones safe when not in use is key. This ensures that they are not stepped on or played with by children. You can always use a box or a casing to store your headphones. These will keep them safe from dust and dampness, hence keeping them safe. Additionally, storing them in a drawer is preferred.